Things to Prepare Before Setting off on an Australian Hike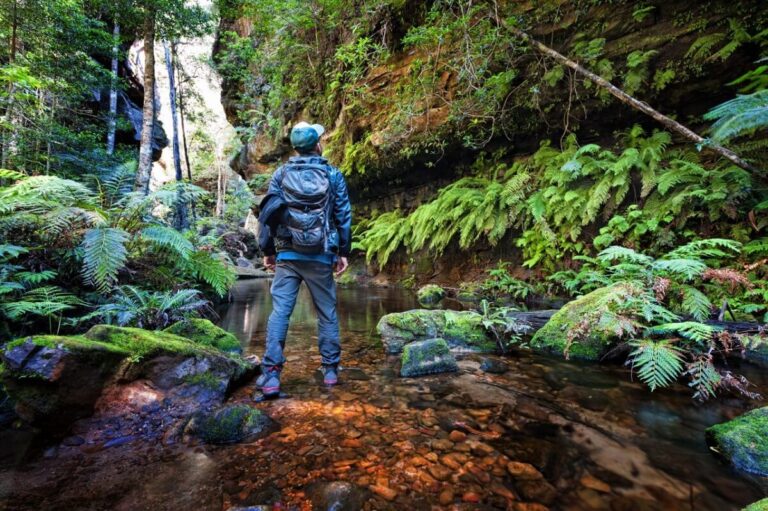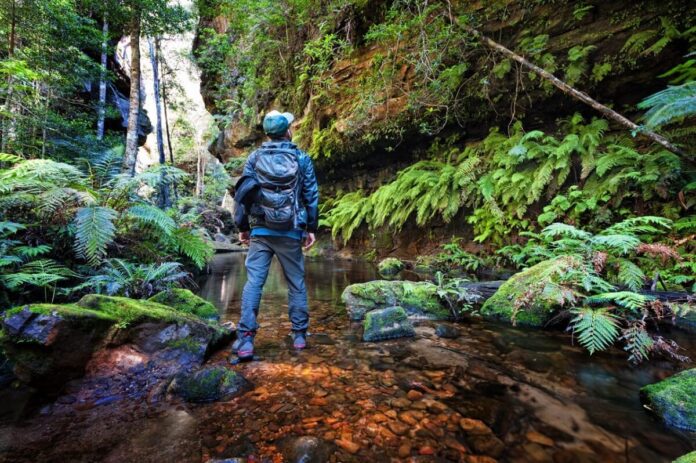 Listen to the Podcast:
Australia is a land of endless opportunities. From water sports to sightseeing, this beautiful country has everything.
Hiking also forms a major part of recreation in Australia, with 1.3 million of the adult population participating in bushwalking in 2019.
So if you want to explore Australian wildlife and nature, here are some tips to prepare before starting your journey!
1. Backpack
If you're planning on hiking often, investing in a small or medium-sized backpack might be a good idea.
You can put all the essentials in different compartments so your hands don't have to carry any extra items.
However, the quality of the backpack is also important. Make sure it's waterproof and the shoulder straps are sturdy.
It's also advisable to buy a backpack that contains anti-theft pockets or chains, especially if you go hiking in groups.
2. Hiking apparel
Many people don't understand the importance of wearing hiking-friendly clothing when going on a long trip, which causes many problems later.
For starters, always wear comfortable clothing that can be layered. Then, think of the weather conditions you might face and dress accordingly.
Avoid wearing jeans, since they aren't very comfortable and can also get wet easily. Instead, check out special cycling clothing and apparel, which can be comfy, stretchable, and breathable.
3. Hydration packs
Water is probably the most important item that you need to pack. You should carry at least 750 ml of water for a two-hour hike.
You should also try to keep one or two spare water bottles in an emergency.
Some professional hikers prefer to carry 1-2 liters of hydration packs because they're easier to carry. But this isn't a necessity.
Along with water, you should also carry an ORS solution to keep your body fluids balanced during dehydration or sickness.
4. Footwear
Another essential thing when you're going hiking is to choose the right kind of footwear.
Your footwear needs to fit comfortably and provide the right traction when walking on different surfaces. In addition, they need to keep their feet sturdy, both in muddy swamps and dry land.
Otherwise, if you walk in too tight shoes, you'll have blisters and sore feet.
On the other hand, loosely-fitted shoes can come off anytime. So purchase a pair of heavy-duty runners in the beginning.
5. Hiking poles
Although these aren't necessary, it's an added advantage if you carry a pair of hiking poles.
However, for people suffering from knee or joint problems, these poles can prove to be comfortable.
For example, you can use hiking poles as support when you're walking downhill.
If you're unsure whether you need them, you can first loan a pair from someone or rent from a hiking-gear store. After that, test the poles out on your trip and then make a decision.
6. Exercise
Carrying essential items is great but what about your own body? First, you must ensure you're fit enough to walk for days without feeling unbearably ill.
If you're a beginner, it's better to start easy and proceed gradually. For example, don't start hiking for more than four hours at first.
Keep every hiking trip short and simple to build stamina and interest. Hiking alone will give you the advantage of walking at your own pace without constantly keeping up with faster hikers.
7. Rubbish bags
Many developed countries, especially Australia, have a strict no-littering policy, even in the wild.
Keep a few rubbish bags in your backpack to comply with these rules. Unfortunately, most walking tracks don't have trash bins available at every stop, so you won't be able to throw used items at your convenience.
If you plan to hike for extended periods, then some large ziplock bags will be ideal. If you want to discard your food scraps, use biodegradable doo-doo bags.
Over to you…
Preparing for a hike can seem like a long process, but it's important to note every item you might need. So spend a bit of time and money initially to avoid major problems during the hike!