Physical Season 3 Release Date, Cast, and Synopsis [2023 Updated]
Listen to the Podcast:
Physical is a popular comedy-drama show from the United States that Annie Weisman made. Rose Byrne plays Sheila, who lives in San Diego in the 1980s. The show is a dark comedy. She looks like a quiet woman whose only goal is to help her husband with his work. She has a lot of problems within herself, both mental and physical. She finally finds herself in the world of aerobics after getting over her fears and facing her inner demons.
So far, two seasons of the show have been released. The first came out on June 18, 2021, and the second on June 3, 2022, both on Apple TV+. Physical was picked up for a third season in August 2022.
So, when will Physical Season 3 be on Apple TV+? What does the comedy-drama have in store? Who is the cast? Let's find out.
Quick Information About Physical Season 3
| | |
| --- | --- |
| Series Name | Physical Season 3 |
| Released Date | 02 August 2023 |
| Industry | Hollywood |
| Language | English |
| Starcast | Zooey Deschanel, Rory Scovel, Della Saba, Lou Taylor Pucci, Rose Byrne, Paul Sparks, Dierdre Friel |
| Director | Stephanie Laing |
| Music Director | Isabella Summers |
| Producer | Annie Weisman |
| Writer | Annie Weisman |
| Platform | Apple TV+ |
| Genre | Comedy, Drama |
Physical Season 3 Release Date
Physical Season 3 is set to be released on August 2, 2023. Physical Season 3 is now one of the most popular series, with episodes dropping one after the other. The fascinating plot of Physical Season 3 may be considered one of the key reasons this series has attained such popularity, prompting viewers to hunt for Physical Season 3, as we mentioned before.
As previously stated, Physical Season 3 is set to be launched on August 2, 2023. If you are a new watcher, check out the highlights of Physical Season 3 in the categories below.
When you watch the Physical Season 3 trailer, you can get a sense of the story, the genre of the series, and the key characters of the series.
Read More: The Bear Season 2
Physical Season 3 Trailer
[Video Credits @Apple TV]
While an official trailer for Physical Season 3 is yet to be released, fans can expect a tantalizing glimpse into the upcoming season closer to the premiere date. The trailer will provide a sneak peek into the challenges, triumphs, and surprises that await Sheila and the other characters.
Physical Season 3 Cast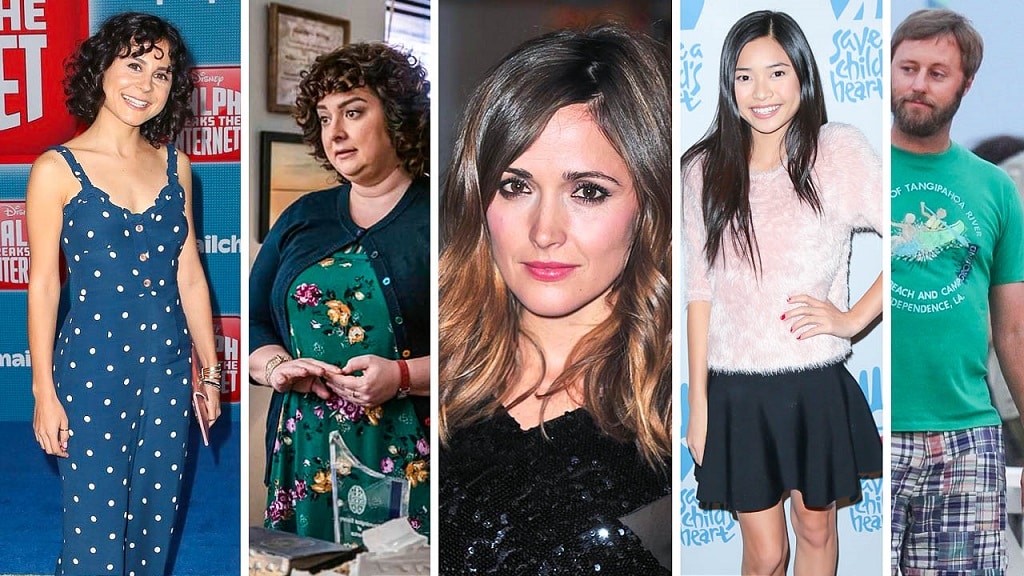 For now, prominent cast members from season one may repeat their roles if Physical is renewed for season three.
Main Cast
Rose Byrne as Sheila Rubin

Rory Scovel as Danny Rubin, Sheila's husband

Paul Sparks as John Breem, a mall landlord

Della Saba as Bunny Kazam, an aerobics instructor and Tyler's ladylove

Lou Taylor Pucci as Tyler, a surfer and Bunny's beau

Dierdre Friel as Greta Hauser, a housewife, and Ernie's spouse

Geoffrey Arend as Jerry Goldman, an old pal of Sheila and Danny who comes to be Danny's campaign manager
Recurring Cast
Ian Gomez as Ernie Hauser, a tech pioneer and Greta's husband

Erin Pineda as Maria Breem, John's wife

Grace Kelly Quigley as Maya Rubin, Sheila and Danny's daughter

Wallace Langham as Auggie Cartwright

Murray Bartlett as Vinnie Green, an aerobics instructor

Anna Gunn as Marika Green, Vinnie's wife

Tawny Newsome as Wanda

Donny Divanian as Kevin Cartwright, Auggie's son

Emjay Anthony as Zeke Breem, John and Maria's son
What is The Plot of Season 3?
Sheila was one of a thousand housewives who lived in boredom and uncertainty. Of course, she publicly supported her husband and assisted him in gathering votes. In reality, she attempted to appear helpful to herself and to gain strength at the expense of the success of her loved ones.
Sheila didn't think she could be glad for her husband's successes while still gaining her own. She had low self-esteem and was on the verge of despair, but aerobics opened her eyes. The woman first enjoyed the activity and its simplicity. When she finally got to do something, she began to feel pleased with herself. Sheila became known not as a homemaker but as a female guru.
Read Also: The Glory Season 2
Who Will Be Running Season 3?
The personal perspective of "Physical" pours from the screen from the first episode. Trigger warnings appear before episodes, indicating that this may not be easy to watch. Thanks to creator Annie Weisman, Sheila's compulsive and addictive features make the sitcom unlike anything else on television. While disordered eating is not a new concept on television, it is addressed with sometimes painful clarity by the executive producer.
Weisman told Refinery29 in an exclusive interview, "For me since it's so much about my own life, we talked a lot about how to show the behavior and feelings in an honest and sensitive way." "I wanted it to be true in a way I hadn't seen it portrayed before," she says. Sheila's problems aren't glamorized in any way, and she constantly talks to herself in a self-deprecating way about them.
Weisman's openness about her past with disordered eating makes Sheila's experiences hit even harder and her efforts to improve even more critical (via Vanity Fair). The producer's commitment to making a show that is true to many people's lives is a success in filmmaking, making the next season even more enjoyable.
Physical Season 3 Synopsis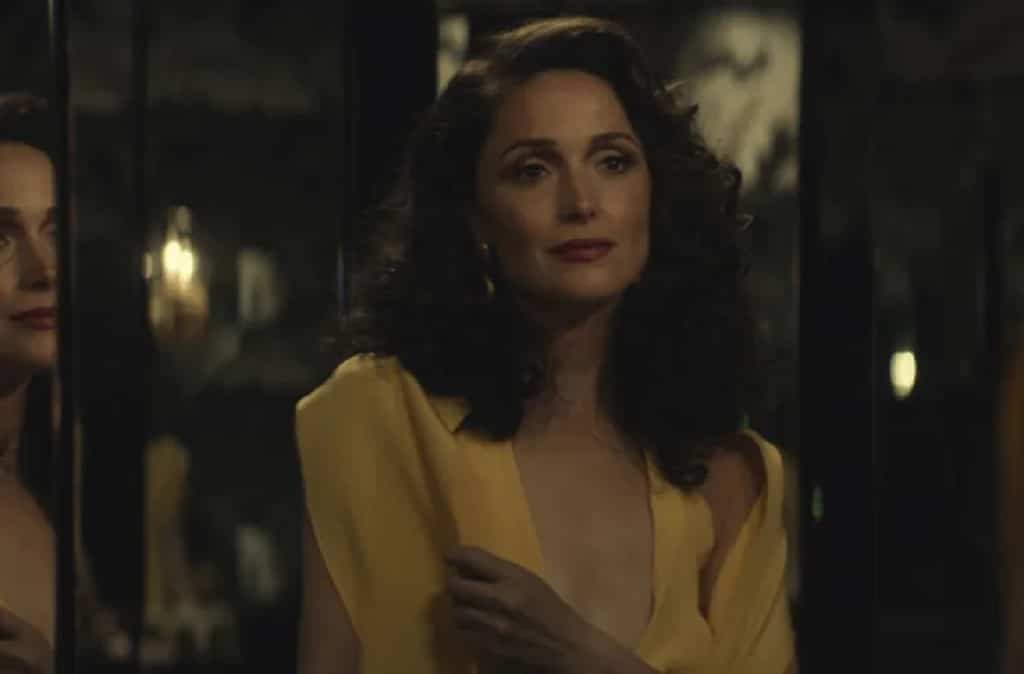 There isn't much information about the upcoming third season yet. The main synopsis for the series describes the setting as a sunny beach paradise in San Diego during the 1980s. The season will focus on Sheila Rubin, a seemingly obedient housewife who is quietly struggling and supporting her intelligent but controversial campaign for the state assembly.
By the second season, Sheila had started to fall for someone else while facing new competition in her bid to make it in the fitness scene. All of this will come to a head in the third season.
What Can We Expect From Physical Season 3?
The new season of Physical is receiving a great deal of attention, and people are relishing it. Until now, every episode of Physical has been highly entertaining, increasing the fans' anticipation for season 3.
In addition, after viewing the episode's preview, viewers are incredibly eager to discover what will occur in the next season. We anticipate the third season will be highly intriguing and full of exciting narrative twists.
Also Read: Severance Season 2
Wrapping Up
Physical" Season 3 is just around the corner, promising an exhilarating and satisfying conclusion to Sheila Rubin's journey. With an exceptional cast, a compelling storyline, and the signature dark comedy that has captivated audiences, this season is bound to leave a lasting impact. Make sure to mark your calendars for Wednesday, August 2, 2023, and get ready to immerse yourself in the world of "Physical" one last time.
Frequently Asked Questions (FAQs)
Check out some commonly asked questions on Physical Season 3 here.
Is Physical coming back for season 3?
Apple TV+ has officially announced the return of the highly acclaimed and popular half-hour dramedy series "Physical." The show, which features Rose Byrne in a leading role and as an executive producer, was created and written by Annie Weisman. Fans can look forward to the third and final season of 10 episodes, set to premiere on Wednesday, August 2, 2023.
Where can I watch Physical Season 3?
If you sign up for Apple TV+, you can watch the old seasons.
Is Physical based on a real story?
Annie Weisman, the creator of the show, drew inspiration from her upbringing in the coastal town of Del Mar and her battle with an eating disorder that lasted for many years. She aimed to move beyond the typical sunny stereotypes and instead shed light on the darker aspects she encountered while growing up as a Southern California native.
What is Physical inspired by?
The show's creator, Annie Weisman, found inspiration in her childhood spent in the beachside community of Del Mar. Additionally, she drew from her experience of silently battling an eating disorder for several years.
Subscribe to Our Latest Newsletter
To Read Our Exclusive Content, Sign up Now.
$5/Monthly, $50/Yearly