When will be Severance Season 2 Released? [Cast, Plot, and More]
Listen to the Podcast:
Do you want to know about Severance season 2? With shows like the Emmy-winning hit Ted Lasso and the star-studded drama The Morning Show, Apple TV+ has quickly become one of the most exciting streaming services in the business. The sci-fi psychological thriller Severance was one of their biggest hits to date. 
The Severance season 1 was made by Dan Erickson and directed in part by Ben Stiller. It was about a group of employees at the lower levels of a shady biotech business called Lumon Industries. The catch is that each employee has gone through a process called "severance," which totally separates their memories from their work lives (their innies) and their personal lives (their counties).
Severance season 2 ended on a massive cliffhanger, so fans have been eager to find out what happens next. Hopefully, they won't have to wait too long. Here's what we know about Severance season 2.
Severance Season 2 Quick Info
| | |
| --- | --- |
| Season:  | Severance |
| No. of Seasons: | 1 |
| No of Episode: | 9 (season 1) |
| Status of Season 2: | Pending |
| Created by:  | Dan Erickson |
| Director: | Ben Stiller |
| Genre:  | Drama, Mystery, Science Fiction, Thriller |
| Production:  | Red Hour Productions, Fifth Season |
| Producer: | Adam Scott, Patricia Arquette |
| Music: | Theodore Shapiro |
| Country of Origin: | United States |
| Origin Language:  | English |
| Available Languages:  | English |
| Next Season Release Date: | Not Yet Confirmed |
| Available On: | Apple TV+ |
Severance Season 2 Release Date
As of May 2023, we don't know when Severance season 2 will come out, but the 2023 Writers Strike means that the show might not come back until late 2023 or early 2024. 
On May 8, the staff stopped making the Severance season 2 because they wanted to join the picket line. We're sorry to say that we don't think work will start while the 2023 Writers Strike is going on.
But it's not all bad news. Ben Stiller, who is in charge of the series, has hinted that there may be more after Severance season 2.
"It has been a long road to get Severance on TV. "I first read Dan's pilot over 5 years ago," Stiller told Variety. "It's always been a multi-season story, and I'm really glad we get to continue it. I'm thankful to our friends at Apple TV Plus, who have been behind it the whole way."
Read More: Lincoln Lawyer Season 2
Severance Season 2 Plot Speculation
The first season was such a mind-bender that it's hard to guess where the story of Severance season 2 will go. But the last episode did give us some hints about where the show might be going.
At the end of Severance season 1 of the drama show, Mark discovers that his wife, who he thought was dead, is still living. Obviously, this will continue through Severance season 2, even though our main characters tend to forget what's going on in their own lives.
We think we'll see the effects of Helly's disastrous showing at the party her father, Jame Eagan, the current CEO of Lumon Industries, threw at the end of Severance season 1. In the same way, we hope that what Irving learned about Burt will come up in Severance season 2, but since memories can be erased, it's hard to know what will happen.
Patricia Arquette, who plays Lumon boss Harmony Cobel, let fans know what to expect in Severance season 2 by saying, "Be scared, very scared."
We want to know what happened to Dylan as well. When we last saw the microdata refiner, things didn't look good for him, but we know he'll be back in season 2.
At San Diego Comic-Con 2022, the people who made Severance did talk about a few plot points, according to EW. Ben Stiller said, "There are these very obvious questions that were raised at the end of season 1 that we know people are wondering about, and we feel a responsibility in some way to make Severance season 2 a satisfying experience for them in terms of that and in the world of the show."
Read More: Firefly Lane Season 3
Severance Season 2 Cast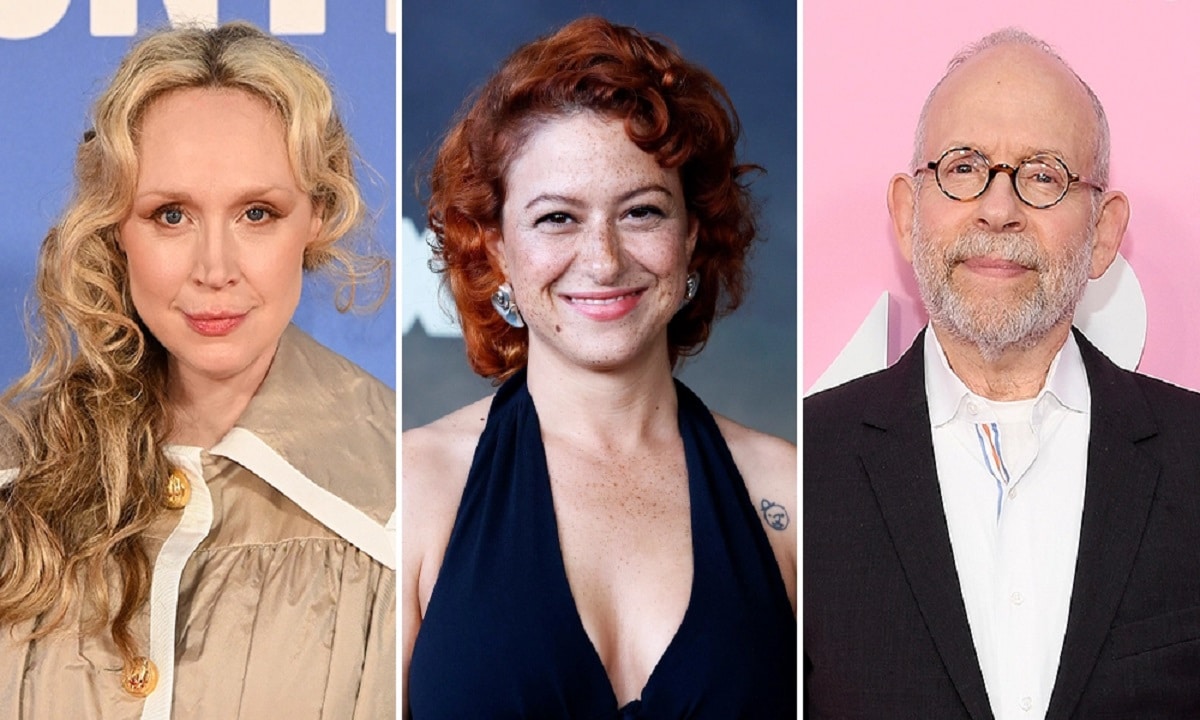 Because Season 1 ended on a cliffhanger, most, if not all, of the stars of Severance, will be back for Severance season 2, including:
Adam Scott as Mark Scout

Britt Lower as Helly

Zach Cherry as Dylan

John Turturro as Irving

Patricia Arquette as Harmony Cobel

Tramell Tillman as Seth Milchick

Christopher Walken as Burt

Dichen Lachman as Ms Casey

Jen Tullock as Devon

Michael Chernus as Ricken Hale
As mentioned, regulars Adam Scott, Britt Lower, Zach Cherry, John Turturro, Patricia Arquette, Tramell Tillman, Christopher Walken, Dichen Lachman, Jen Tullock, and Michael Chernus are likely to come back.
Since some other guest characters died during Severance season 1, it's not clear if they'll still be in the story. For example, Yul Vazquez's character "Petey" kept showing up in flashbacks and old footage.
Read More: The Wilds Season 3
Severance Season 2 Trailer Updates
We don't have a trailer for Severance season 2, but we expect one to come out by the end of this year or early in 2024. Keep this page saved, and we'll update it as soon as a teaser for Severance season 2 comes out.
[Video Credit @SiriusXM]
If you can't wait to go back to the Lumon Industries office, you can watch the 12-second movie announcing Severance season 2, but be warned that it doesn't tell you much about what's going to happen in the next season.
Who is Directing Severance Season 2?
Fans of "Severance" know that Ben Stiller is more than just a funny comic. The first season of "Severance," which he directed with Aoife McArdle, showed that this guy can make a great drama. And a story from Variety in October 2022 seems to show that he will be back for Severance season 2. Stiller told Variety, "We're thrilled and excited to be back on set for the exciting second part of 'Severance.'"
"We don't know how long we've been gone or who is outside, but we've been told that people like the show, which makes us very happy. Praise Kier!"  Stiller is also an executive producer on the show through his company Red Hour Films.
And if you're asking, Stiller had worked as a director on a lot of movies before "Severance." The actor has directed movies like "Tropic Thunder," "Zoolander," and "Reality Bites," as well as the dramatic miniseries "Escape at Dannemora."
Read Also: Panic Season 2
Where Can I Watch Severance Season 2?
Severance Season 2 will only be available to watch on Apple TV+, just like Season 1. You can sign up for a 7-day free trial of Apple TV+ if you don't already have it. The service costs $6.99 per month, which is much less than some of its competitors. Along with Ted Lasso and The Morning Show, famous shows like Shrinking, Silo, Black Bird, Slow Horses, Mythic Quest, and Foundation can only be found on Apple TV+.
The Best Picture Winner CODA, Finch, Ghosted, Tetris, The Greatest Beer Run Ever, Spirited, Greyhound, and Emancipation are all on Apple TV+, along with a lot of other great movies.
Also Read: Haikyuu Season 5
Final Words
The season finale of Apple TV+'s Severance left viewers with many questions, making them eager for a second season. The finale twist revealed that Helly R.'s Outie was actually Lumon CEO Jame Egan's daughter, Helena Egan and that Lumon was torturing severed employees.
Meanwhile, Mark Scout discovered that his supposedly deceased wife was actually very much alive, and Innie Irving led Innie Mark to the home of retired Lumon employee Burt. Fans are curious about what will happen to all of the innies, especially Helly, whose outie ego is owned by Helena Egan. Director Ben Stiller has promised answers in the next season, and the love triangle between Helly, Mark, and Gemma will be explored further.
Subscribe to Our Latest Newsletter
To Read Our Exclusive Content, Sign up Now.
$5/Monthly, $50/Yearly