P Valley Season 3: Cast, Trailer, Release Date, and All You Need to Know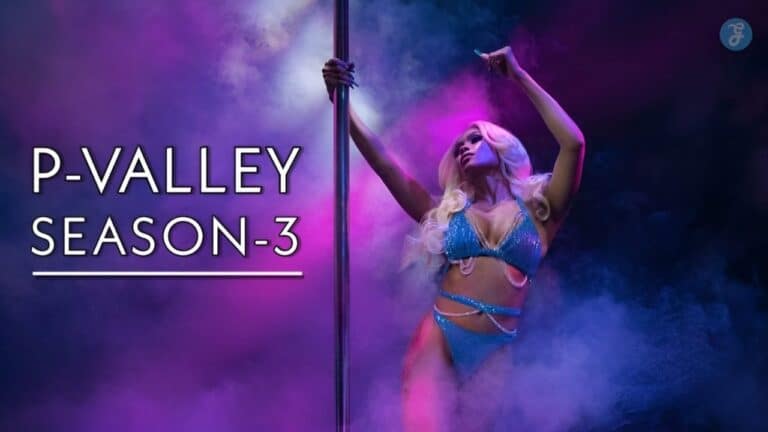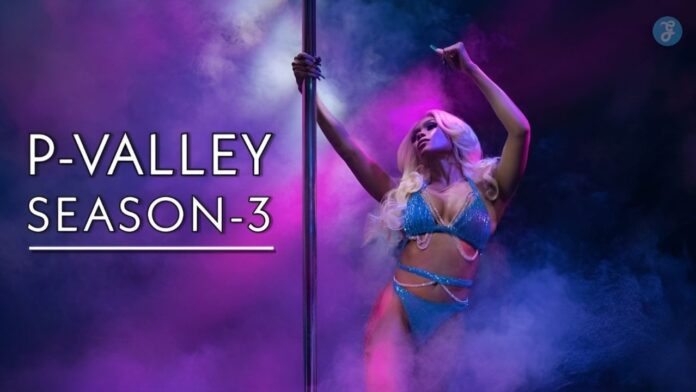 Listen to the Podcast:
Are you excited about P Valley Season 3 but can't find detailed information? You're not alone. Many fans eagerly await comprehensive updates on their favorite show, "P Valley." In this blog post, we'll unveil the confirmed cast members, potential release date, and expectations on the plotline for season 3.
Let's dive in and discover more!
Key Takeaways
P Valley Season 3 is expected to be released in 2023, with a potential summer launch around June or July.

The main cast members of P Valley Season 3 include Brandee Evans, Nicco Annan, J. Alphonse Nicholson, and Elarica Johnson.

Fans can expect a continued exploration of Mercedes' journey post-retirement from stripping, revelations about Autumn Night's mysterious past, and the resolution of Mississippi's character arc in Season 3.

The P Valley Season 3 trailer has not been released yet, but fans can anticipate its arrival soon.
P Valley Season 3 Release Date
The release date for P Valley Season 3 is yet to be announced, but fans can anticipate its arrival in 2023.
Potential release date
Eager fans are eagerly anticipating the release of P Valley Season 3. As of April 2023, there's yet to be an official announcement about a specific date. However, based on the show's pattern and factoring in the renewal status confirmed by Showrunner Katori Hall in October 2022, we can speculate that viewers should brace for a summer launch.
The potential timeframe could hover around June or July, given this period has been favorable for debuting previous seasons – season one premiered on July 12th, 2020, and season two hit screens on June 3rd, 2022.
Of course, this is conjecture until further notice from the network seals the deal with a definitive date.
Renewal status
Fans of P Valley can sigh relief; Starz has officially given the green light for P Valley Season 3. Securing its place as one of the most popular shows on the network, this drama set in a lively strip club called Pynk is expected to continue exciting audiences with another ten episodes.
While we eagerly anticipate an official release date, it's worth noting that previous seasons experienced some delays due to global circumstances – namely, COVID-related production disruptions.
Stay tuned for further updates, and be ready to head back to The Pynk sooner than later!
P Valley Season 3 Cast
The prominent " P-Valley " cast members include Brandee Evans, Nicco Annan, J. Alphonse Nicholson, and Elarica Johnson.
Main actors/actresses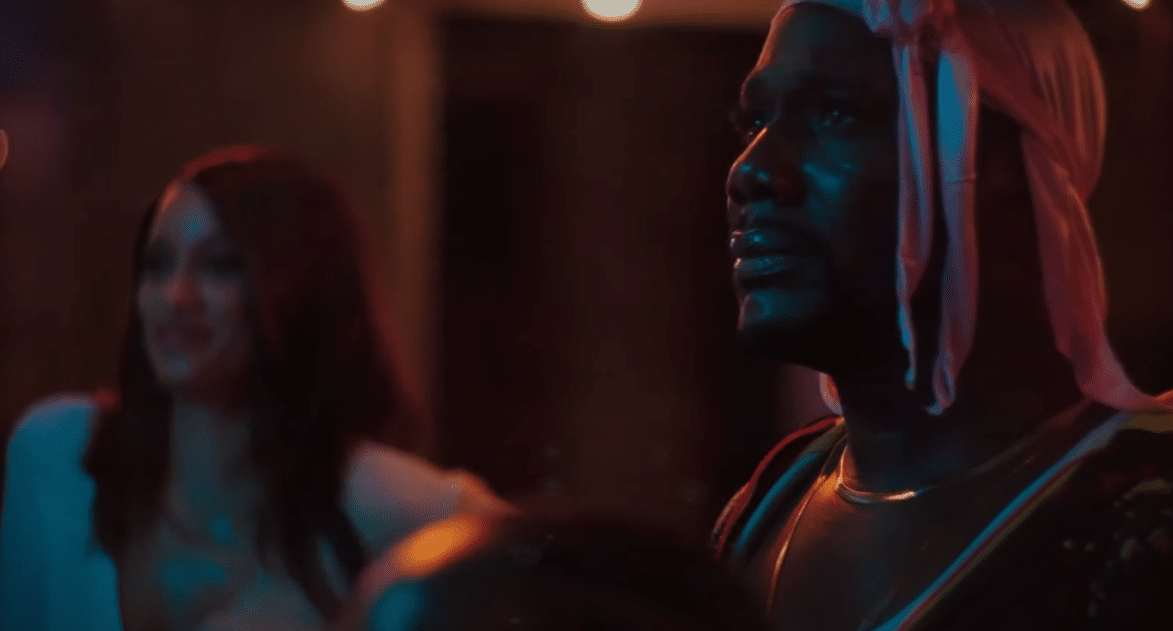 The star-studded cast of P Valley Season 3 is set to captivate audiences with their riveting performances. Brandee Evans, renowned for her portrayal of Mercedes Woodbine, will return to the screen along with Nicco Annan, who has brilliantly brought the character Uncle Clifford Sayles to life in past seasons.
Shannon Thornton will resume her role as Keyshawn, completing a trio that has consistently enthralled viewers. Audiences can also look forward to seeing J. Alphonse Nicholson and Elarica Johnson reprise their roles, adding depth and color to an already vibrant ensemble.
Also Read: Warrior Season 3
Plot Expectations for P Valley Season 3
Fans of "P-Valley" eagerly anticipate the release of Season 3 and speculate about what the plot will entail. While no official details have been released, there are several key storylines that viewers hope to see developed further in the upcoming season.
One expectation is the continued exploration of Mercedes' journey as she navigates her retirement from stripping and pursues her dreams outside of The Pynk. Another highly anticipated storyline revolves around Autumn Night and her mysterious past, with fans hoping for more revelations about her true identity and how it connects to the world of Chucalissa.
Additionally, fans are eager to see what awaits Mississippi's character after Season 2's dramatic cliffhanger ending. Will she find justice for her friend Hailey? And how will Diamond's newfound wealth impact his relationships within The Pynk? These questions fuel speculation and excitement among viewers as they await Season 3.
With the show's history of captivating storytelling and complex characters, fans can expect another riveting season filled with drama, suspense, and unexpected twists that keep them glued to their screens until the end.
P Valley Season 3 Trailer
[Video Credits @Rotten Tomatoes TV]
The release date for the "P Valley" season 3 trailer is yet to be announced.
Release date of the trailer
The highly anticipated trailer for P Valley Season 3 is yet to be released, and fans eagerly await a glimpse of what's to come. While the exact date for the trailer release has not been mentioned, it is expected to drop in the near future.
With production delays caused by COVID-19, there has been a two-year gap between P Valley's first and second seasons. However, rest assured that as soon as the trailer hits screens, viewers will get a sneak peek into the thrilling world of strip-club dancers in the Mississippi Delta.
Stay tuned for updates on when you can catch a glimpse of all the drama, intrigue, and captivating performances that await us in P Valley Season 3.
Overview of P Valley Series
"P-Valley" is a captivating series set in strip clubs, delving into the lives and stories of its complex characters. If you want to know more about this intriguing show, keep reading!
Setting and premise
"P-Valley" is a TV series in the captivating setting of a small Mississippi Delta town. The premise centers around the lives of strip club dancers, delving into their personal struggles, dreams, and ambitions.
With an authentic portrayal of the strip club industry, this show offers viewers a raw and compelling look at these individuals' challenges as they navigate relationships, money troubles, and societal expectations.
The unique setting adds an extra layer of depth to the storytelling, immersing audiences in a world filled with complex characters and gripping narratives.
Read More: Physical Season 3 
P Valley Season 3 Episodes
"P-Valley" season 3 is expected to consist of a yet-to-be-announced number of episodes, allowing viewers to delve further into the captivating world of strip club culture.
Number of Episodes Expected
P-Valley Season 3 is set to captivate audiences with its anticipated ten one-hour episodes. Fans can look forward to immersing themselves in the world of this hit drama series for an extended period, as the upcoming season promises more exciting storylines and character development.
With each episode packed full of intrigue, emotion, and compelling narratives, viewers can expect to be thoroughly entertained throughout the season. Stay tuned for the release date announcement and prepare yourself for another thrilling ride alongside the staff at a strip club in P-Valley Season 3.
Where to Watch P Valley Series
You can watch the "P Valley" series on the streaming platform Starz.
Streaming platform information
Previously known for its hit dramas, Starz has made a name for itself in the entertainment industry. And P-Valley is one of their biggest shows, attracting a large fanbase since its premiere on July 12, 2020.
If you're wondering where to catch this intriguing series about the staff working at a strip club, you're in luck! P-Valley is available for streaming exclusively on Starz. But if you prefer other platforms, fear not – you can rent or purchase episodes on iTunes, Amazon Instant Video, Vudu, and Google Play.
So grab your remote and dive into P-Valley's captivating world from your home.
Latest Updates on P Valley Season 3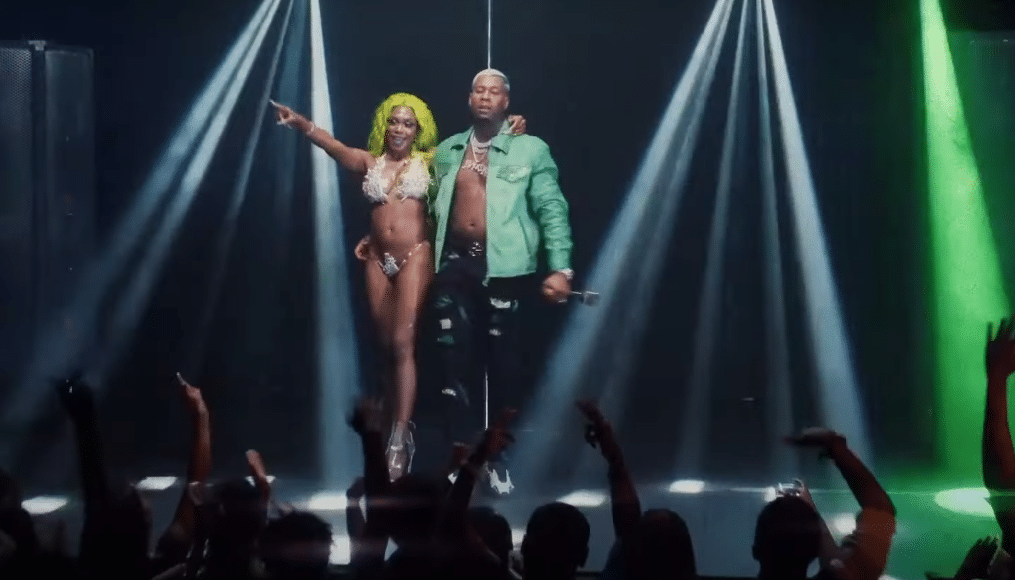 The latest P Valley Season 3 updates will be revealed soon, including the release date and trailer. Stay tuned for all the exciting details about the upcoming season of this captivating series.
Read more.
Any recent news or updates
The highly anticipated P Valley season 3 has recently made headlines with exciting news and updates. Firstly, it was announced that the show will return with ten new episodes, providing fans with even more thrilling storylines and captivating characters they love.
The creator of P Valley, Katori Hall, expressed her excitement and gratitude for the show's renewal, further fueling anticipation for what's to come. Although a specific release date has not been officially announced yet, fans can expect P Valley season 3 to hit their screens in summer 2023 based on previous release patterns.
While production was temporarily postponed, it is now back on track and moving full steam ahead. As we eagerly await more details about the upcoming season, including the long-awaited trailer release, one thing is certain – P Valley season 3 promises to deliver another dose of addictive drama that fans won't want to miss out on.
Read Also: The Glory Season 2
Final Words
In conclusion, "P Valley" fans can rejoice as season 3 is on its way with an expected release in 2023. With a talented cast led by Brandee Evans and Nicco Annan, the anticipation for this season is high.
Stay tuned for updates on the trailer and episodes, as we can expect even more drama and captivating storytelling in "P Valley" season 3.
Frequently Asked Questions (FAQs)
Check some commonly asked questions about P Valley season 3 new updates.
1. Who are the main cast members of P Valley Season 3?
The main cast members of P Valley Season 3 include Brandee Evans, Nicco Annan, Shannon Thornton, Elarica Johnson, and Skyler Joy.
2. Is there a trailer available for P Valley Season 3?
As of now, there is no official trailer released for P Valley Season 3. However, fans can keep an eye out on the show's official social media accounts or streaming platforms for any updates.
3. When is the release date of P Valley Season 3?
The release date for P Valley Season 3 has not been announced yet. It is recommended to follow official announcements from the show's creators or streaming platforms to stay updated on the release schedule.
4. What can I expect from P Valley Season 3?
P Valley Season 2 left viewers with several cliffhangers and unanswered questions about certain characters' fates and storylines. In season 3, fans can anticipate further character development, intense drama, and plot twists as they delve deeper into the world of The Pink – a strip club in Mississippi Delta – and its compelling inhabitants.
Subscribe to Our Latest Newsletter
To Read Our Exclusive Content, Sign up Now.
$5/Monthly, $50/Yearly