Warrior Season 3 Release Date, Trailer, Cast, and Latest Updates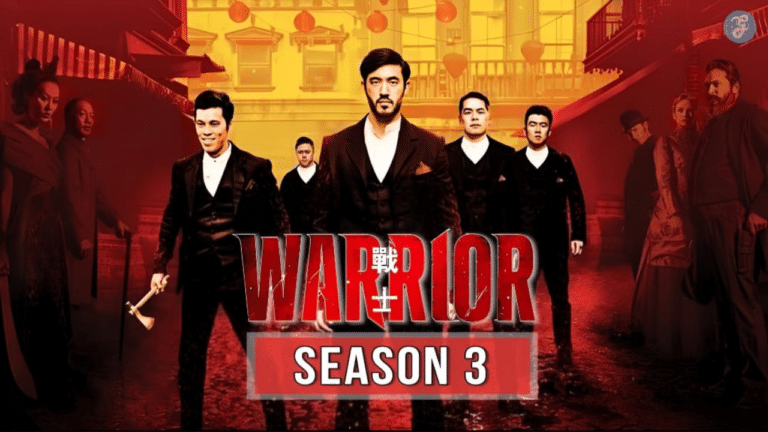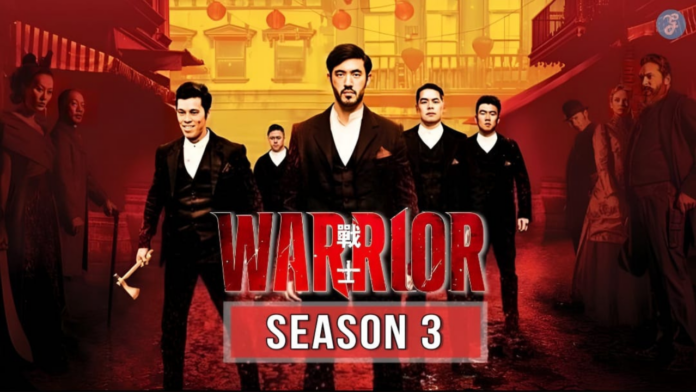 Listen to the Podcast:
Is the suspense of the Warrior Season 3 release driving you crazy? Mark your calendar for June 29, 2023 – an exclusive report from Deadline reveals this as the launch date! Our comprehensive blog post will satisfy all your curiosity regarding cast, plot details, and even a glance at the much-awaited teaser.
Read on and delve into everything we know about the thrilling third season of Warrior.
Key Takeaways
Warrior Season 3 is set to premiere on June 29, 2023, with three episodes airing on that day.

The plot of Season 3 will continue to explore the tension and action in Chinatown, with new cast members joining the dynamic ensemble.

Returning cast members include Andrew Koji, Dianne Doan, Olivia Cheng, Jason Tobin, Dustin Nguyen, Céline Buckens, Miranda Raison, and Chen Tang.

The teaser trailer for Warrior Season 3 promises intense martial arts sequences and captivating performances from the talented cast.
Warrior Season 3 Release Date
The long wait for fans of the Warrior martial arts/crime drama series is almost over, with a confirmed release date set for Thursday, June 29, 2023. Max announced it in a striking teaser trailer on April 28th this year.
This much-anticipated premiere will feature not just one or two but three heart-stopping episodes right out of the gate on the aforementioned streaming platform. The extended hiatus between seasons could be traced back to July 2022 when filming officially started – almost two years after Season 2's final episode, according to TVLine.
With Warrior Season 3 exclusively available on Max, mark your calendars and prepare for an action-packed summer full of captivating storylines and intense fight scenes as we return to Chinatown.
The plot of Warrior Season 3
While details surrounding the plot of Warrior Season 3 remain largely undisclosed, we know it's set to build on the tension and high-stakes action that has kept viewers glued to their screens.
The dynamic between Andrew Koji's character and Dianne Doan's is expected to continue evolving with more complex layers added. The series' creators hint at more intricate dynamics in interpersonal relationships among key characters, intensifying personal and political conflicts.
Season 3 will also likely delve into new territory, exploring fresh narratives while maintaining the heart-pounding pace for which "Warrior" is known. Chelsea Muirhead and Mark Dacascos join as new cast members: their roles are yet undisclosed but are predicted to bring additional intrigue to the plotline.
As suspense builds until its premiere on June 29, 2023, this highly awaited season promises an impressive blend of the emotionally charged storyline and adrenaline-charged martial arts frenzy that defines "Warrior."
The Cast of Warrior Season 3
Warrior Season 3 boasts a roster of exceptional talent, promising riveting performances to keep viewers hooked. Central to the series is Andrew Koji, reprising his role as Ah Sahm and expected to bring more depth and complexity to this dynamic character.
Dianne Doan returns as Mai Ling, ensuring fans will have plenty of intrigue in store.
Adding fuel to the pulsating drama are other returning cast members like Olivia Cheng (as Ah Toy), Jason Tobin (as Young Jun), and Kieran Bew (as Bill O'Hara). Added excitement comes from Dustin Nguyen's portrayal of Zing, Céline Buckens' performance as Sophie Mercer, and Miranda Raison's depiction of Nellie Davenport alongside Chen Tang filling in the shoes of Hong.
With such brilliant casting in Warrior Season 3, audiences can expect nothing less than an electrifying ride through each episode.
[Video Credits @Movieworld by KinoCheck]
The highly anticipated teaser trailer for Warrior Season 3 has finally arrived, giving fans a thrilling glimpse into what's to come. Released on April 28, 2023, by Max, the teaser is packed with intense action and suspense.
It sets the stage for an epic showdown in the Tong Wars of 1870s San Francisco. The diverse and talented cast, including Andrew Koji and Dianne Doan, returns to deliver captivating performances again.
With its promise of high-octane martial arts sequences and intriguing plot developments, Warrior Season 3 will leave viewers on edge. Get ready for an exciting new chapter in this hit series when it premieres on Thursday, June 29th, with two gripping episodes!
Read More: Physical Season 3 
How to Watch Warrior Season 3
Warrior Season 3 will be available to watch exclusively on HBO Max.

Ensure you have a subscription to HBO Max to access the new season.

Download the HBO Max app on your smart TV, streaming device, or mobile device.

Sign in to your HBO Max account using your credentials.

Search for "Warrior" or browse the TV show section in the search bar.

Once you find Warrior Season 3, click on the title to start watching.

If you prefer to watch on the go, download episodes of Warrior Season 3 onto your device for offline viewing.

Enjoy the action-packed episodes of

Warrior Season 3 on HBO Max

starting June 29, 2023.
Key Details About Warrior Season 3
Returning prominent cast members, new characters, and potential conflicts make Warrior Season 3 an exciting continuation of the action-packed series. Read on to uncover the secrets that await Ah Sahm and his allies in the streets of San Francisco's Chinatown during the Tong Wars.
Returning Main Cast Members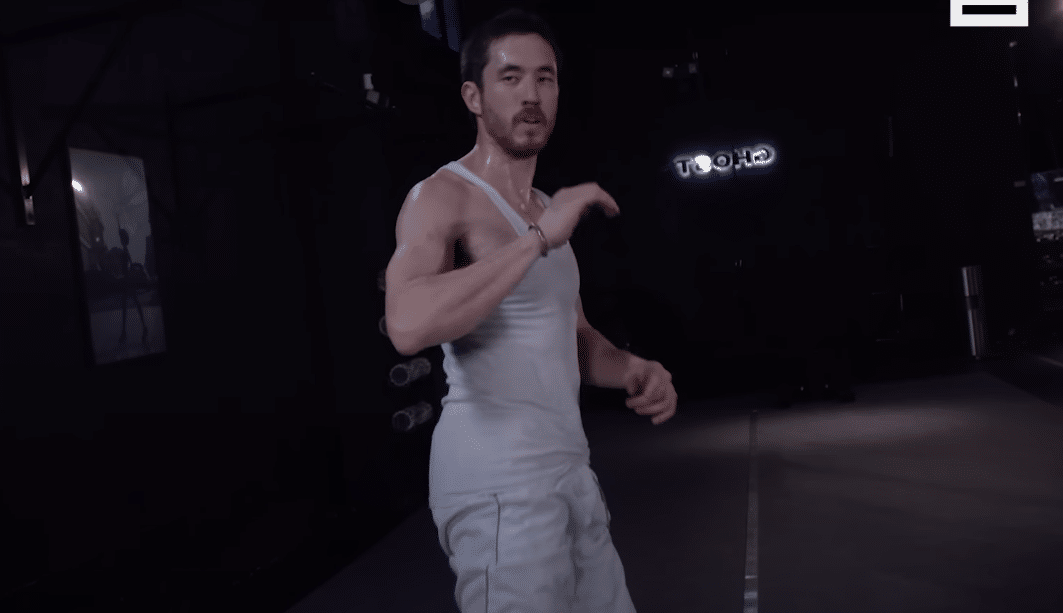 The highly anticipated Warrior Season 3 will feature an impressive ensemble cast, with some familiar faces returning to entertain fans. Here are the prominent cast members who will be reprising their roles:
Andrew Koji as Ah Sahm: Leading the way once again, Koji brings his exceptional skills and charisma to portray the enigmatic protagonist.
Dianne Doan as Mai Ling: Doan's portrayal of the complex and ruthless leader of a rival Tong has made Mai Ling one of the most intriguing characters in the series.
Olivia Cheng as Ah Toy: Cheng captivates audiences with her powerful performance as the influential madam who navigates the treacherous world of San Francisco's Chinatown.
Jason Tobin: Returning as Young Jun, Tobin adds depth and charm to his character, showcasing Young Jun's growth and transformation throughout the series.
Dustin Nguyen as Zing: Nguyen is back to bring his unique style and intensity to Zing, a key figure in Ah Sahm and Mai Ling's lives.
Céline Buckens as Sophie Mercer: Buckens returns to grace our screens as Sophie Mercer, bringing her remarkable talent and captivating presence to this pivotal role.
Miranda Raison as Nellie Davenport: Raison infuses her character with strength and determination, portraying Nellie Davenport as a formidable woman tackling societal norms in a male-dominated world.
Chen Tang as Hong: Tang breathes life into Hong, creating a character filled with resilience and unwavering loyalty.

Kieran Bew, Dean Jagger, Tom Weston – Jones, Hoon Lee, Perry Yung, and Langley Kirkwood also reprise their roles in Warrior Season 3.
New Characters and their Roles
Warrior Season 3 introduces exciting new characters who will add depth and intrigue to the already captivating storyline. Get ready to meet these fresh faces:
Zing (played by Dustin Nguyen): Zing is a crime boss with a mysterious past. Known for his ruthlessness and strategic mind, he becomes a formidable adversary for Ah Sahm and the other characters.
Sophie Mercer (played by Céline Buckens): Sophie is an ambitious journalist who arrives in Chinatown hoping to uncover its secrets. She delves deeper into the underworld and finds herself entangled in dangerous situations.
Nellie Davenport (played by Miranda Raison): Nellie is a resilient detective determined to bring justice to Chinatown. Her dedication to her job often puts her at odds with Ah Sahm and the criminal elements that lurk in the shadows.
Hong (played by Chen Tang): Hong is an enigmatic martial arts master who arrives in San Francisco seeking Ah Sahm's help. Their shared history becomes a source of conflict and friendship as their paths intertwine.
Storyline and Potential Conflicts
The storyline of Warrior Season 3 takes viewers deeper into the gritty world of San Francisco's Chinatown in the late 1800s. As tensions rise between rival Chinese tongs and corrupt officials, our protagonist Ah Sahm is torn between loyalty to his former tong leader Father Jun and his newfound alliance with Mai Ling.
This season, the power struggle between these two formidable leaders fuels much of the conflict as they battle for control over Chinatown and its illicit activities.
Alongside this central conflict, new threats emerge from outside forces seeking to exploit Chinatown's riches. From Irish gangs to ambitious politicians, Ah Sahm must navigate a treacherous landscape where betrayal lurks at every corner.
Fan Expectations for Warrior Season 3
Fans eagerly anticipate Warrior Season 3, with speculations and theories about potential plot twists and intense action scenes running wild.
Speculations and Theories
As fans eagerly anticipate the release of Warrior Season 3, several speculations and theories are circulating about what could happen in the upcoming season. Here are some intriguing possibilities:
The Return of Ah Sahm: Many fans believe that Ah Sahm, played by Andrew Koji, will triumphantly return in Season 3. After his departure at the end of Season 2, it is speculated that he will return to San Francisco with a vengeance and play a central role in the ongoing conflicts.
New alliances and betrayals: With each season, Warrior has showcased complex relationships and shifting allegiances. Fans expect to see new alliances formed and unexpected betrayals unfold in Season 3. It is speculated that certain characters may switch sides or form unlikely partnerships for their own gain.
Deeper exploration of historical events: Warrior has always woven its fictional narrative into historically significant events, providing viewers with a rich tapestry of storytelling. In Season 3, there is speculation that the show will delve even deeper into important moments from San Francisco's history, including the burgeoning labor movement and political struggles of the time.
The rise of new antagonists: As previous seasons have shown, Warrior is not shy about introducing formidable adversaries for its main characters. In Season 3, fans anticipate the introduction of new villains who will pose significant challenges for Ah Sahm and his allies. Speculations range from powerful crime bosses to corrupt officials hell-bent on maintaining control.
Showcasing different martial arts styles: Warrior has been praised for its authentic portrayal of various martial arts styles throughout its run. Fans believe that Season 3 will continue to showcase different fighting techniques as characters face off against one another. Speculated styles include Wing Chun Kung Fu, Krav Maga, and Capoeira.
Expanding storylines beyond Chinatown: While Chinatown has served as a focal point for the series, it is speculated that Season 3 will broaden its scope and explore other neighborhoods of San Francisco. This expansion could provide new settings and storylines that further enrich the narrative.
Emotional character arcs: Warrior has always excelled in depicting complex and layered characters, and fans anticipate deep emotional journeys for their favorites in Season 3. From redemption arcs to personal struggles, viewers are eager to see how characters evolve and grapple with their past actions.
Jaw-dropping fight sequences: One thing fans can always expect from Warrior is breathtaking choreography. With each season raising the bar on the action, there is speculation that Season 3 will feature even more intense and intricate fight sequences that leave viewers in awe.
Anticipated Action Scenes and Plot Twists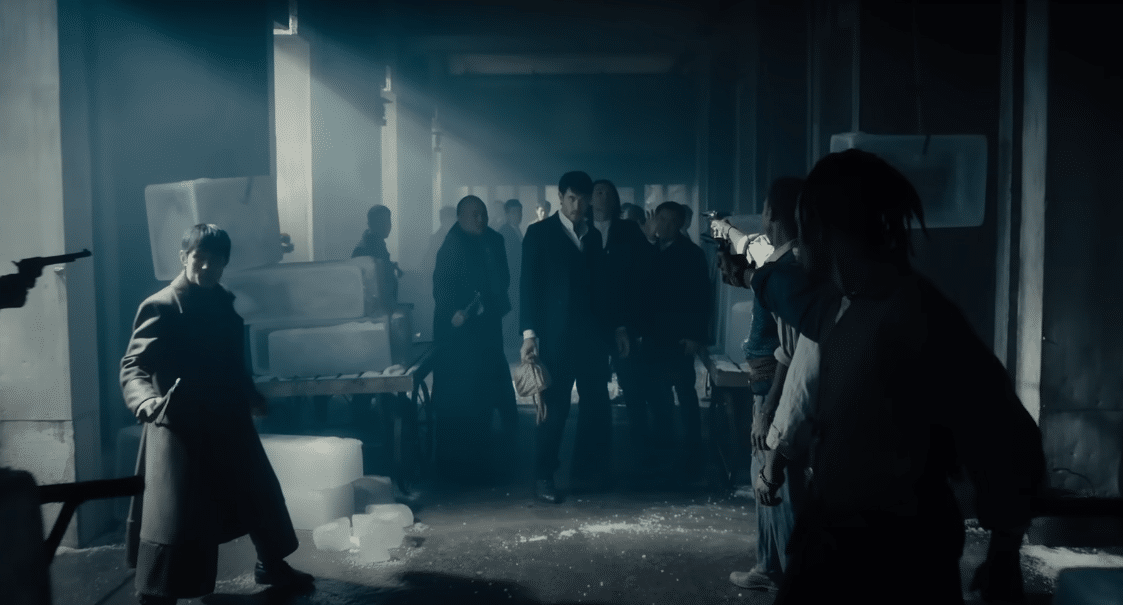 Warrior Season 3 promises to deliver thrilling action scenes and unexpected plot twists that will leave fans eagerly anticipating each new episode. Here's a glimpse at what viewers can expect:
Explosive Martial Arts Showdowns: As seen in previous seasons, Warrior is renowned for its exhilarating fight sequences choreographed by the legendary Brett Chan. Season 3 will continue showcasing intense battles that highlight the show's mastery of martial arts.
Intricate Political Maneuverings: Set in the late 19th century, Warrior explores the complex dynamics between rival factions vying for power in San Francisco's Chinatown. Season 3 will delve deeper into these political struggles, introducing new alliances and betrayals to keep viewers on their toes.
Unforeseen Character Arcs: The characters of Warrior are known for their depth and complexity, and season 3 will push them even further. Expect surprising character developments as existing protagonists face personal challenges and newcomers bring fresh perspectives to the narrative.
Twists in the Main Storyline: Without revealing too much, season 3 introduces unexpected plot twists that will reshape the overarching story arc of the series. Viewers can expect shocking revelations, unpredictable alliances, and game-changing events that redefine the balance of power in Chinatown.
Emotional Rollercoasters: Warrior has always created emotional depth within its high-octane action. Season 3 will continue this tradition by exploring love, loss, loyalty, and sacrifice themes. Brace yourself for heart-wrenching moments that will resonate with fans long after the season finale.
Impending Confrontations: The stage is set for epic confrontations between old enemies and newfound rivals in Chinatown. As tensions rise and loyalties are tested, dramatic clashes are inevitable and promise to be some of the season's most memorable moments.
Deeper Exploration of Historical Context: Building on its foundation of historical accuracy, Warrior Season 3 will continue to delve into the social and political climate of 19th-century San Francisco. Expect nuanced storytelling that explores themes of racial discrimination, inequality, and the fight for justice.
Unanswered Questions: Warrior Season 3 will undoubtedly introduce new mysteries and leave fans with burning questions waiting to be resolved. The intricate narrative ensures there are always layers to peel back, keeping viewers engaged as they try to unravel the show's secrets.
Read Also: The Glory Season 2
Behind-the-Scenes Insights on Warrior Season 3
Get an inside look at Warrior Season 3 with exclusive interviews from the cast and crew, revealing production updates and discussing the challenges faced during filming.
Interviews With Cast and Crew Members
The makers of "Warrior" season 3 have provided exclusive insights into the show through interviews with the talented cast and crew members.

Andrew Koji, who plays the lead character Ah Sahm, is excited about returning for another action-packed season.

Dianne Doan, who portrays Sahm's sister, Mai Ling, opens up about her character's challenges in season 3 and how she prepared for the role.

Telly Leung, one of the new actors joining the cast, shares his experience working on "Warrior" and what fans can expect from his character.

Executive producer Shannon Lee, daughter of Bruce Lee, discusses how her father's original vision influences the show and its martial arts sequences.

Stunt coordinator Brett Chan sheds light on the cast's intense training sessions to bring authenticity to their fight scenes.

Production designer Greg Melton reveals some behind-the-scenes secrets about creating the immersive world of "Warrior" and capturing the essence of San Francisco in the late 1800s.

Costume designer Lizz Wolf explains her process of designing period-appropriate costumes for each character and how wardrobe choices contribute to their development.

Director Jonathan Tropper talks about his approach to storytelling in "Warrior" season 3 and how he balances intricate fight sequences with compelling character arcs.
[IMPORTANT FACTS] relevant to this section:
HBO Max has added 10 new actors to the "Warrior" season 3 cast, including Telly Leung.

"Warrior" is a series based on an eight-page treatment from martial arts legend Bruce Lee, and the show draws from his original vision.
Production Updates and Challenges
Production updates and challenges for Warrior Season 3:
Production for Warrior Season 3 is currently underway and expected to be completed by January 2023.

The COVID-19 pandemic posed significant challenges during the production process. with strict safety protocols in place to ensure the health and well-being of the cast and crew.

Despite these challenges, the production team managed to adapt and find creative solutions to maintain the show's high quality.

The transition from Cinemax as a network original to Max streaming service as a new home for Season 3 required adjustments and coordination between different platforms.

The production team worked diligently to ensure a seamless continuation of the series while catering to the expectations of existing fans and new viewers on the Max streaming service.

Behind-the-scenes interviews with cast and crew members have offered insights into the dedication, passion, and hard work that goes into bringing Warrior Season 3 to life.

The production team navigated challenges related to scheduling conflicts, location scouting, and securing permits successfully, resulting in visually captivating scenes that enhanced the storytelling experience.

The commitment of everyone involved in the production process has played a vital role in maintaining momentum and delivering an exciting third season for Warrior fans.
Final Words
In conclusion, fans of Warrior have plenty to look forward to with the upcoming release of Season 3. The action-packed series is set to return on June 29, 2023, and will bring back beloved cast members while introducing new characters and storylines.
With a teaser trailer already released, anticipation is running high for another thrilling season filled with martial arts and gripping drama. Don't miss out on all the excitement when Warrior Season 3 premieres on Max!
FAQs
Check out some commonly asked questions on the Warrior season 2.
1. When is the release date for Warrior Season 3?
The official release date for Warrior Season 3 has not been announced yet. Fans eagerly await an update on when they can expect the new season.
Currently, no teaser trailer has been released for Warrior Season 3. Fans must stay tuned for promotional materials or sneak peeks leading to the premiere.
3. Who is in the cast of Warrior Season 3?
The prominent cast members from previous seasons of Warrior, including Andrew Koji as Ah Sahm and Olivia Cheng as Ah Toy, are expected to return for Season 3. However, specific casting details have not been confirmed at this time.
4. What do we know so far about Warrior Season 3?
While official details about the plot and storyline of Warrior Season 3 are still under wraps, viewers can anticipate more action-packed martial arts sequences and further exploration of the complex characters and historical settings that make up this gripping series. Keep an eye out for updates from the show's creators and production team as they share more information about what fans can expect in the upcoming season.
Subscribe to Our Latest Newsletter
To Read Our Exclusive Content, Sign up Now.
$5/Monthly, $50/Yearly