Now.gg Roblox: Play Roblox Online Without Downloading
Listen to the Podcast:
Now.gg Roblox's cloud gaming platform, provides users worldwide with instant access to their favorite Android games on any device. There are no downloads or installations required on your device.
Although Roblox can be played on any device, playing it on now.gg provides one of the best experiences. Let's look at how Roblox works on now.gg and how gamers may express their creative genius while making money. Now.gg is a website where you can play popular games such as Minecraft, Fortnite, Among Us, and Roblox, amongst others. To get started, all you need is a Chrome browser, a stable Wi-Fi connection, and a now.gg account.
Now.gg Roblox is now a strong third-party website that allows users to run mobile apps and games in a web browser. Because there are no significant delays in downloading updates and massive supporting files, it gives a better Roblox gameplay experience.
What is Now.gg?
If you're wondering how to play Roblox online for free without installing the app on your smartphone, the answer is NOW.GG. This platform is a cloud gaming platform for gamers who do not wish to use high-end hardware on their computers or mobile phones to play games. The gaming platform does not necessitate that players install the game on their devices.
Gamers do not require a high-performance device with cutting-edge graphics and other technology. The platform operates by streaming games from a remote server to the user's device. Roblox. NOW.GG is one of the games available through NOW.GG cloud platform. You can play games on demand without paying a membership or any other expenses.
The games have social components that allow players to share their gameplay with other players and friends as well as watch gaming live streams. They have a diverse selection of games from a number of publishers and studios.
What is Now.gg Roblox?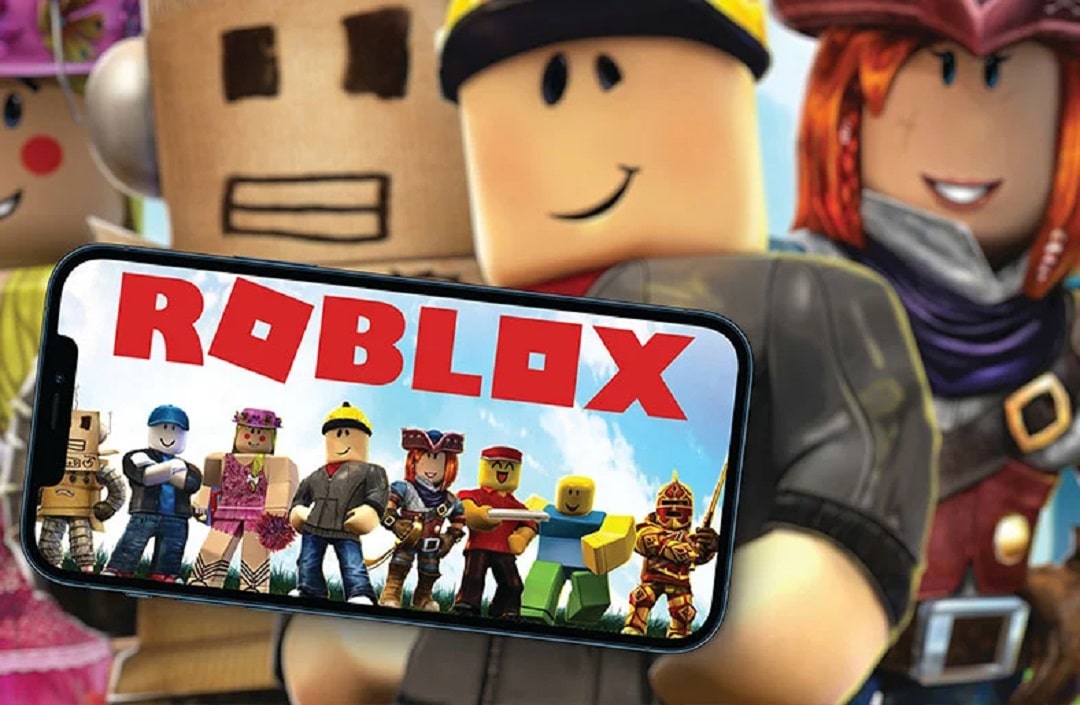 Now.gg Roblox is a website that allows people to play famous online games such as Roblox. Roblox is a multiplayer online game in which users can create their own virtual environment, design their own games, and play the games of other users. Now.gg provides a cloud gaming service that allows users to play Roblox and other games without downloading or installing them on their devices.
Users can play Roblox on Now.gg by visiting the website and selecting the Roblox game they wish to play. The game will then be streamed to their smartphone over the cloud, allowing users to play without having to install or download anything. This makes it a simple option for consumers who may lack the space or resources to download and install the game on their devices.
Thanks to now.gg, users may access the platform from a mobile device, a laptop, or a console and enjoy the same high-quality visual experience. Users can access the game's streaming page by just clicking the Roblox link. Users can pick up where they left off on their own devices before using the now.gg platform because Roblox already offers cross-platform interoperability and distinct user credentials.
Read More: Roblox Condo Games
Now.gg Roblox Feature  
Now.gg Roblox has a number of features that make it an excellent substitute for the main game client.
First and foremost, the site is free of lag thanks to its robust servers. This implies that you will have a lag-free gaming experience when playing Now.gg Roblox.
Another fantastic feature of Now.gg Roblox is the possibility to play in full-screen mode. This is ideal for people who want to get the most out of their gaming experience and immerse themselves in the Roblox universe.
Finally, Now.gg Roblox provides a variety of customization choices for changing the appearance of your character. Choose from a variety of clothing, haircuts, and accessories to give your character the look you desire.
As of December 2022, the other options or top 5 competitors are: gacha.club, amongusplay.online, amongus-online.net, poki.com, and others.
Roblox Game Unblocked for Free at Now.gg
The primary problem with online games is that they take up a lot of memory when they are downloaded. This indirectly reduces the performance of your computer and results in a poor gaming experience.
Roblox is available on now.gg, which allows you to play Roblox games in your browser without downloading anything. To play Roblox games on now.gg, you must first create a Roblox account.
You are not prevented from browsing the now.gg website while playing Roblox on your Computer, laptop, tablet, or mobile device. This platform operates by displaying a mobile version of the Roblox app on your web browser.
You can use it to find and play your favorite Roblox games online. Remember that your gaming progress will be linked with your now.gg account as well.
Playing Roblox Online on Any Device Without Downloading
With now.gg, our mobile cloud, you can play almost any mobile game on any device, regardless of its requirements, as long as it can run a web browser. This is due to the fact that now.gg allows you to access your games straight from the cloud, and you can play them by streaming them from our servers.
The practical benefit of playing Roblox on now.gg is that you do not need to download or install any clients, nor do you need to dedicate any disc space to the downloaded files. Also, you can play the game on any device, including older machines that aren't designed for gaming. You can even play on machines that aren't designed for gaming, such as Chromebooks. Now.gg is also fantastic for playing on platforms where games are typically restricted, such as school laptops or desktops.
The best part about now.gg is that getting started with our platform is quite simple. Simply follow these simple steps to begin playing Roblox online without any downloads:
Go to the Roblox app page at now.gg.

Choose "Play in Browser."

After a few moments of loading, you'll be led immediately to the game on your browser, where you can log in with your Roblox account and start playing your favorite creations.
That's the end of it. You can start playing Roblox in three simple steps, with no downloads or annoying loading or installation times—just click a link and start playing!
How to Play the Roblox Squid Game on Now.gg?
You may now find and play Squid Game.gg. Here's a step-by-step guide to getting started:
To play the game, go to the Roblox app page on now.gg and select "Play in browser."

If you don't already have a Roblox account, create one or log in with your existing one.

Once in the game, use the search option to look for "Squid Game."

Make sure to select the Trendsetter Games Squid Game experience from the search results.

There are several versions, so make sure you get the correct one.

Simply click on the game's portrait in the search results, then on the green play arrow.
That's all there is to it. With these simple steps, you can now enjoy Roblox Squid Game on now.gg without downloading a single file, and with the finest graphics and performance, regardless of your phone or PC's capabilities.
Top 10 Roblox Creations to Enjoy Now.gg 
| | | | |
| --- | --- | --- | --- |
| Roblox Creations | Active Users | Visits | Rating |
| Blox Fruits | 100k | 5.4 Billion | 94% |
| Brookhaven RP | 283k | 18.5 Billion | 86% |
| Anime Fighters Simulator | 39k | 827 Million | 93% |
| Adopt Me! | 83k | 28.3 Billion | 83% |
| Pet Simulator X! | 48k | 4.4 Billion | 92% |
| Clicker Simulator! | 33k | 265 Million | 95% |
| Murder Mystery 2 | 42k | 8 Billion | 92% |
| Sonic Speed Simulator | 40k | 239 Million | 95% |
| BedWars | 40k | 3.4 Billion | 83% |
| Natural Disaster Survival | 6k | 1.9 Billion | 90% |
Why is Now.gg Roblox not Working?
There could be a number of causes for Now.gg Roblox not working. Here are some frequent problems and solutions:
Check your internet connection: Because Now.gg relies on a steady and fast internet connection to stream games, a slow or unreliable connection may interfere with your ability to play Roblox.
Clear the cache and cookies in your browser: Clearing your browser cache and cookies may help to resolve Now.gg Roblox not working issues.
Try a different browser or device: If the problem persists, try viewing Now.gg Roblox from a different browser or device. This can assist in determining whether the problem is specific to your browser or device.
Check for website or server issues: Now.gg Roblox may occasionally experience website or server issues, preventing the game from loading or streaming properly. Visit Now.gg's official social media accounts or forums to see if other users are having similar problems, or contact Now.gg support for help.
Check the status of your account: Check that your Now.gg account is active and that you can access other games on the platform. If you are having problems with your account, please contact Now.gg support.
If none of these procedures work, you may need to contact Now.gg support for extra assistance.
How to Report a Problem with Roblox Games on Now.gg?
Increase the size of the now.gg menu in the upper left corner.

Just underneath the screen-adjust option, tap the question mark.

Tap on next after selecting the issue from the popup list.

For a more detailed explanation, upload screenshots from your smartphone or capture screen. Don't forget to include your current email address for future communication. Tick the "run a diagnostic report" box and then click next.

Describe the issue and then press the submit button to finish the report.
Why Should You Play Roblox on Cloud?
Playing NOW.GG Roblox can greatly enhance your gaming experience. You can escape some of your device's limitations by playing Roblox on cloud servers, which makes it virtually fully lag-free.
Here are some of the benefits of playing Roblox on a cloud server.

Regardless of the device you use, you have the same degree of graphical experience. When you use the NOW.GG Roblox cloud platform, you get the same graphical experience on PCs, mobile devices, and consoles. Roblox already has cross-platform capabilities. Thus you can always pick up where you left off while logging in with another device.
All mobile users would no longer have to struggle with heating difficulties or lose a significant amount of battery power over time. Because of the now.gg Roblox login option, any user who has a mobile device can still enjoy the game if they play Roblox in a browser online.

While there is little to no difference in the graphical experience, you can also save storage space while gaming on the NOW.GG gaming platform. This is the ultimate benefit of playing games on cloud storage; you get the same gaming experience without compromising the storage space on your phone/computer.

When playing games on mobile phones, you may encounter issues such as heating, lagging, power loss, and resolution compromise. Nevertheless, if you play NOW.GG Roblox, you may avoid all of these problems by using your cell phone.
Why Now.gg The Best Platform to Play Roblox Online?
According to player data, the majority of Roblox players use their web browsers. You can either play it online or download it.
Furthermore, playing Roblox games is all about creating or forming a community, which necessitates a lot of typing. Another issue that discourages mobile users is that certain games are incompatible with portable devices and require a certain key to be pressed on a PC keyboard.
The best way to optimize your experience is to play Roblox in the cloud. It allows players to circumvent all limitations and gain access to all Roblox games.
Now.gg's cloud technology now enhances your visual experience by allowing you to boost the visuals in Roblox.
Another advantage of using now gg to play Roblox is that it is compatible with all devices and can be accessed through the Xbox console's browser page. As a result, gamers have full access to all games without the need to download or install them on their computer or smartphone.
Is Now.gg Roblox safe?
Now.gg is a reputable and secure website that provides a platform for users to play online games such as Roblox via cloud gaming. Nonetheless, when utilizing any online service, it is critical to exercise vigilance and implement adequate security measures to secure your personal information.
As with any online service, you should develop a unique and strong password for your Now.gg account and, if possible, implement two-factor authentication. Also, avoid disclosing your account information to outsiders and be aware of phishing efforts or questionable emails or messages.
It is also worth mentioning that, while Now.gg may be safe, but the games themselves may not be. Roblox, like many other online games, has the potential to expose users to improper information or harmful behavior, particularly when played by children unsupervised. Parents should watch their children's online gaming activities and take proper precautions to protect their safety.
Conclusion
Now.gg Roblox is a game-changing innovation in the gaming industry. You can play a cloud game and immerse yourself in a virtual world without having to download a game to your device. This platform enables gamers to overcome gadget limitations. You may use NOW.GG to play Roblox without having to download the game to your device.
Frequently Asked Questions (FAQs)
When did the Roblox game launch?
The Roblox game debuted on September 1, 2006.
Is Roblox Safe For Kids?
Roblox is suitable for all ages, although according to the Common Sense Media assessment, it is suitable for users aged 13 and up.

Why is Roblox blocked in school?
You might be wondering why schools prohibit Roblox. Because Roblox is a video game, it is restricted to the school network. Schools prohibit games in order to keep pupils focused on their studies and avoid distractions. That is a common practice in educational institutions all across the world.
Is it OK for adults to play Roblox?
Despite the fact that the majority of the user base consists of young children, there is no age limit or minimum age requirement for playing Roblox. As a result, everyone can play the game. Additionally, in the case of the older player base, there are quite a few games in the catalog with more mature themes.

Is there a precondition for playing Roblox games?
No, anyone can play Roblox games from the comfort of their own home; all you need is a high-speed, dependable internet connection.
Is Roblox safe for PC?
According to Roblox Senior Public Relations Director Brian Jaquet, it is impossible for users to download any sort of malware while playing Roblox, including viruses, spyware, ransomware, and others. The gaming platform does not have the capability of disseminating, retrieving, or uploading any malicious code that could cause damage to the system or the user's files. Similarly, it is not permitted to retrieve and illegally distribute any user information with third parties.
Is Roblox banning kids under 13?
Yes. If your child has set their age to under 13, Roblox will immediately place them on a restricted chat system.