15 Best Multiplayer Games for Android to Play Locally or Online for Free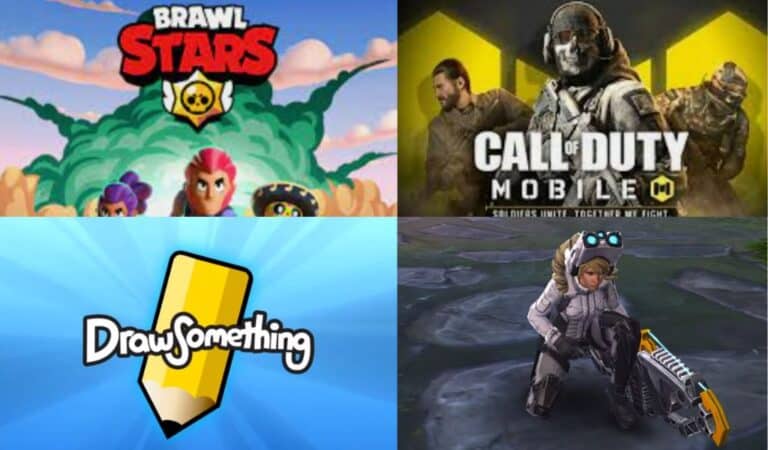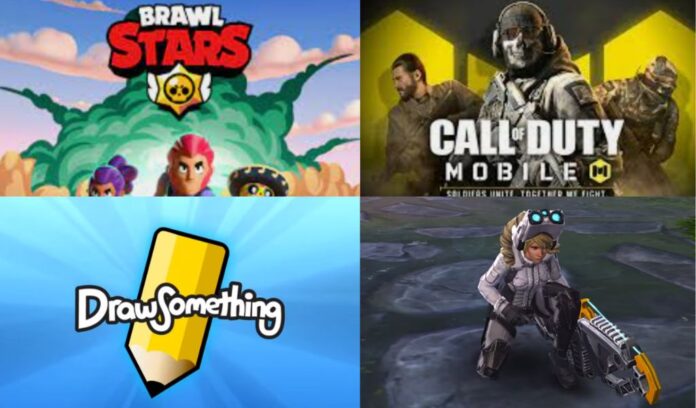 Listen to the Podcast:
We will show you the best multiplayer games for Android, some famous and others that many may discover for the first time. Most of these multiplayer games include a cooperative mode to play with friends and another mode to play online with people worldwide. We have also specified if any of them have local multiplayer or not.
Because, let's face it, while single-player games are fine, playing with friends is almost always more fun. In recent years, the leading application stores have been flooded with local or online multiplayer Mobile games that offer us the possibility of playing with friends, family, or even strangers, regardless of whether they are just a few meters from us or hundreds of kilometres away.
Top of the Best Multiplayer Games for Android to Play with Friends
In this list, we wanted to compile the ten enjoyable multiplayer games to play on mobile with two, three, four, or however many players you want. We have tried adding various games from different genres so you can enjoy them with your partner, friends, or family.
1. Call of Duty: Mobile
Being one of the most successful titles in the history of mobile games, the famous Call of Duty: Mobile could not be missing from this list. Like its console versions, the mobile edition of the first-person shooter has become one of the most played multiplayer titles, especially thanks to the inclusion of the "Battle Royale" mode inherited from titles like Fortnite or PUBG Mobile.
2. Brawl Stars
Another game that cannot be missing from any top multiplayer game is Brawl Stars. The creators of Supercell offer us fun, three-minute battles to play with friends or with other people from anywhere in the world.
3. Draw Something
Draw Something is one of the best games to have fun with friends, family, or even strangers. This is the contemporary version of the classic Pictionary, where one of the players must guess what the drawing made by one of the members represents before time runs out.
4. Vainglory
There are also perfect titles for lovers of strategy games, and Vainglory is undoubtedly one of the best. It is a popular free cross-platform MOBA that allows us to play with people worldwide or with friends in casual and competitive modes in 5 vs. five matches.
5. Words With Friends – Words with Friends
Like Draw Something, Words with Friends is another one of those "social" games that takes the multiplayer aspect further. As its name indicates, it is a game that allows us to compete with friends and family in games where the objective is to form words with the available letters and thus obtain the highest possible score.
6. Animal Crossing: Pocket Camp
Animal Crossing is one of Nintendo's most important and beloved sagas. One of those games perfect for those moments of relaxation where shooting, impossible jumps, and stealth don't appeal.
Given the success of the latest instalment of the Animal Crossing saga for Nintendo Switch, it never hurts to visit this wonderful world on our phones—especially if we do it with friends.
7. Asked
Very similar to the previous ones is the famous Trivia Crack. The most popular title from the developer Etermax offers us the format of the classic trivia game Trivial Pursuit in a fun multiplayer mobile game. The goal is to answer the maximum number of questions correctly to end up beating the rest of the players and thus get points for levelling up.
8. Mario Kart Tour
It's been a while, but Nintendo's popular mobile racing game Mario Kart Tour finally includes a multiplayer mode. If you haven't tried it yet, now is a great time to start playing what has become one of the most successful mobile titles of 2020. With the new multiplayer mode, you can compete with other people worldwide in races and tournaments. In addition, there is an option to compete with people around us.
9. Asphalt 9 Legends
Speaking of racing games, another one you can't miss is Asphalt 9: Legends, the famous Gameloft car game full of circuits and vehicles with 3D graphics and a great multiplayer mode where you can compete with rivals from all over the planet.
One of the incredible novelties of this game with respect to previous titles in the saga is the inclusion of the online pilots club, where you can collaborate with other players and compete online to end up reaching the top of the global leaderboard.
10. 8 Ball Pool
For those who are looking for a somewhat quieter game, there is always the option of resorting to 8 Ball Pool, probably the best multiplayer billiards game that exists on Google Play. It has careful graphics and a multiplayer mode that offers us the chance to compete with friends or players from other parts of the world and participate in tournaments with up to 8 players.
11. Minecraft
The one that everyone knows. How could it be any different? There is a mobile version of Minecraft that comes with, among other things, two great multiplayer modes. The first one, called "Realms," lets us play with up to 10 players from different platforms on a private server for free for a month. Also, the classic multiplayer mode lets up to four people play games together.
There is also the possibility of joining the free servers, where thousands of players meet every day and from which you can participate in challenges and mini-games or let yourself be captivated by the amazing worlds created by other people.
12. Clash of Clans
Despite having several years behind it, Clash of Clans continues to be one of the most-played mobile games on the planet. In case you are not yet part of the community of millions of players of this strategy title, you should know that it is a game where you must create your own village, form a clan with several players worldwide, and later compete in clan battles.
13. Badland
BadLand is probably the most original multiplayer mode we've ever tried in a mobile game. The game takes us to a forest full of trees, flowers, and picturesque beings, where we will control one of the characters that live there. During the adventure, our mission will be to avoid the traps and obstacles that will appear on our way.
In its multiplayer mode, a maximum of four players will participate using the same device. Thus, only the strongest will be able to survive the dangers that will appear in the forest.
14. Roblox
If you haven't tried it, now is the time to download Roblox. More than a game, it is a cooperative virtual universe where it will be possible to build anything you can imagine or visit the worlds created by the vast community of Roblox players.
15. Dual!
As its name suggests, DUAL! It is a game for two players, where each will use their mobile device to shoot from one screen to another. The first one to defeat their opponent will win, and it will also be possible to participate in a series of different competitive game modes.
Subscribe to Our Latest Newsletter
To Read Our Exclusive Content, Sign up Now.
$5/Monthly, $50/Yearly