Just Two More Steps Left in Golden Boy Messi Story of Life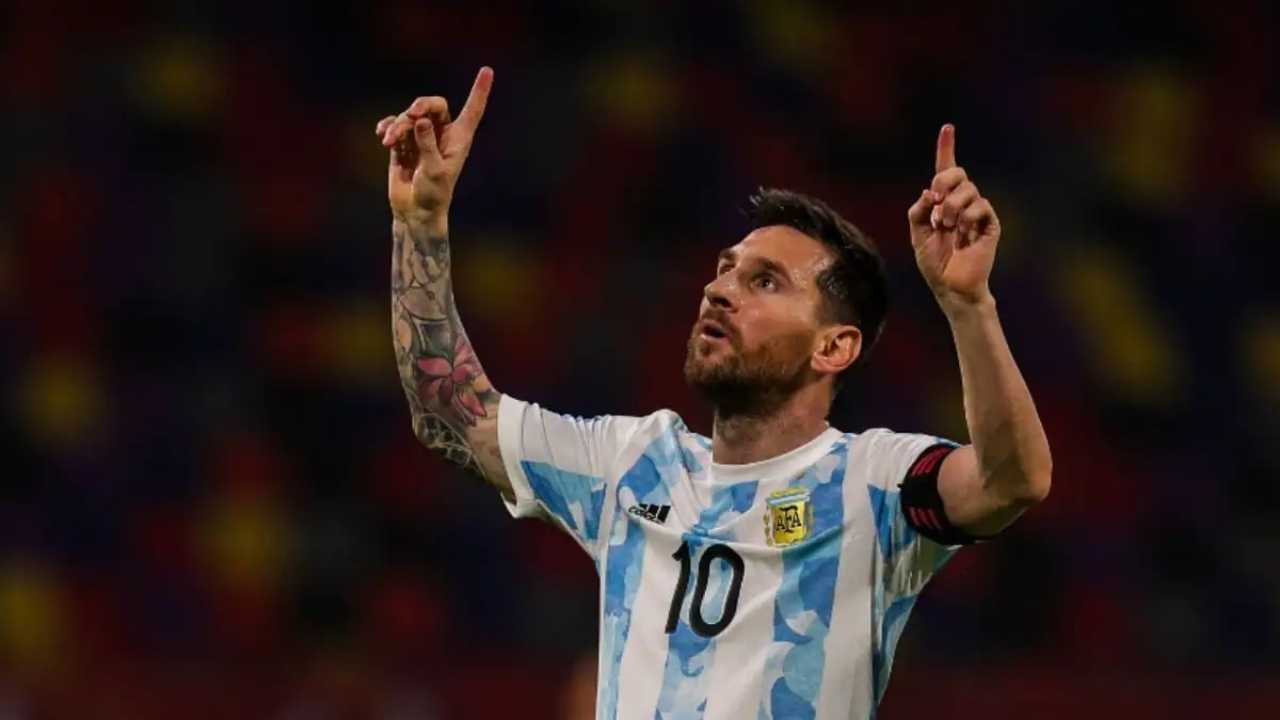 Lionel Messi still has a chance to leave the World Cup with the trophy in his hands after Argentina knocked out the Netherlands in a tense quarter-final match.
La Albiceleste had the game wrapped up with less than 20 minutes of the first 90 remaining when Leo Messi converted from the penalty spot after producing one of the best passes you're ever likely to see to assist Nahuel Molina's opening goal.
It didn't have to be as difficult as it was when Argentina let it slide in the final phases, with Wout Weghorst forcing extra time with route one Dutch tactics. Messi absolutely missed that part of the game since the ball was repeatedly blasted into the air.
However, the 35-year-old returned for Argentina to complete extra-time on top and then went up first for his country in the shootout. When speaking to reporters shortly after the match, Messi described himself and Argentina as "relieved." "It wasn't a penalty shootout, and it wasn't even going to extra time," he conceded.
"Game after game, we're proving to ourselves that we know how to play football," Messi continued.
In the last four, Croatia will be up next. In the end, it was more about getting the job done for Argentina under the conditions. That overarching pragmatism, bolstered by glimpses of genius from Messi, has ultimately served them well in this tournament after rebounding from a shocking opening setback.
With victories over Mexico, Poland, Australia, and now the Netherlands, Messi has reached his second World Cup semi-final, and Argentina has reached the last four for the first time since 1990. Then football legend Diego Maradona was captain of Argentina.
Despite everything Messi has accomplished in his club career in Europe, World Cup glory on the largest platform of all remains what separates him from Maradona. It was done by El Diego in 1986. Leo has only two more games to match him or forever be second best.
Messi life story and early years
He was born on June 24, 1987, in Rosario, Argentina. Messi used to play soccer with his two older brothers and their friends, even though they were bigger than him. At age eight, he was persuaded to join the youth program of the Rosario-based club Newell's Old Boys.
Messi was noticeably smaller than most of his age group when he was younger. He was later found to have a lack of a hormone that slowed his growth. Messi's parents, Jorge and Ceclia, decided to give their son growth hormone injections every night, even though it became impossible for them to pay several hundred dollars a month for the medicine.
So, when Messi was 13, his family moved across the ocean to build a new home in Spain. At the same time, he was offered the chance to train at FC Barcelona's La Masia youth program and have the team pay for his medical bills. Messi moved quickly through the junior system, even though he missed his old country.
Lastly, Messi's small size (5 feet, 7 inches) has led to comparisons to another great Argentine soccer player, Diego Maradona. This is because Messi is fast and always goes for the goal. But now Messi is a millionaire, and Lionel Messi net worth is $600 million.
Messi career
Messi signed his first deal with FC Barcelona when he was 13 years old. He also plays for the national team of Argentina. Messi played his first game for FC Barcelona when he was 16 years old. On May 1, 2005, he broke the record for the youngest player to ever score a goal for the club. In the same year, he also led Argentina to win the under-20 World Cup. He scored two penalty kicks to help Argentina beat Nigeria.
Before joining PSG, Messi led Barcelona to many victories. In 2009, when the left-footer won the Champions League, La Liga, and the Spanish Super Cup, it was his best year. After coming in second place for two years in a row, he won his first FIFA "World Player of the Year" Ballon d'Or that same year. Lionel Messi has made $600 million over the course of his career.
Even the famous Maradona said great things about his friend. "I see a lot of myself in him," the retired star told the BBC. "He is a leader who teaches others how to play great football. He has a special set of skills that no one else in the world has."
Even so, the soccer magician kept getting better, coming up with new ways to avoid opponents while leading Barcelona to wins in La Liga, the Spanish Super Cup, and the Champions League in 2010 and 2011.
Messi is the first player in the history of the Champions League
In 2012, Messi went all out to break all of the records. Early in March, he was the first player in the history of the Champions League to score five goals. A few weeks later, he passed Cesar Rodriguez's record of 232 goals to become Barcelona's all-time top scorer.
At the end of 2012, Messi had scored 91 goals for his club and for his country. This broke Gerd Muller's record of 85 goals in a calendar year, which he set in 1972. In January 2013, he broke another record as he was voted FIFA Ballon d'Or winner for the fourth time.
Due to the frequency of hamstring ailments, the soccer legend slowed down a bit that year, but he recovered his record-breaking form in late 2014, becoming the all-time leading scorer in La Liga and the Champions League.
In 2015, he was awarded his fifth FIFA Ballon d'Or title after assisting Barcelona to win a historic second triple. Messi broke a new record for greatness when he won his sixth Ballon d'Or four years after he won his second La Liga title. Because of this, Lionel Messi's net worth has grown by $600 million every day.
Messi and Antonella met when they were young in Rosario, Argentina. Antonella Roccuzzo was born on February 26, 1998, in Rosario, Argentina. Her parents, a businessman and a housewife, raised her. Her two sisters, Carla and Paula, were her best friends when she was a child.
Messi was born a year before Antonella. He was close friends with Antonella's cousin, Lucas Scaglia, and they went to school together. The Barcelona star met Antonella when he was hanging out with Lucas. After their first meeting, Messi spent a lot of time with Lucas in order to get closer to Antonella.
Subscribe to Our Latest Newsletter
To Read Our Exclusive Content, Sign up Now.
$5/Monthly, $50/Yearly