Kylian Mbappe Reveals what He said to Messi after the FIFA World Cup Final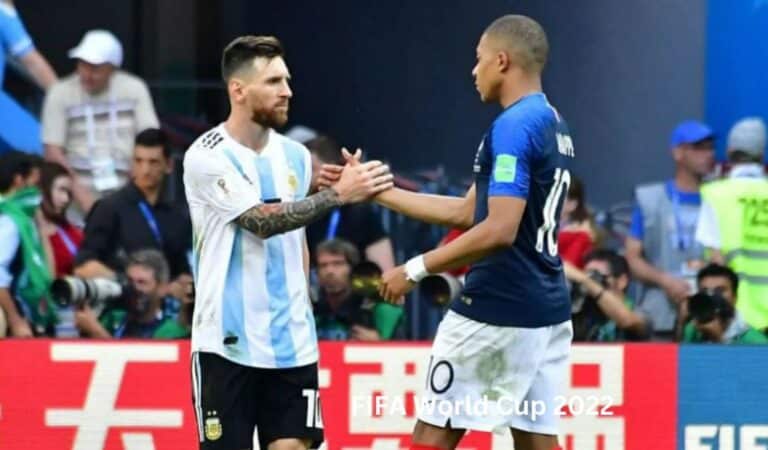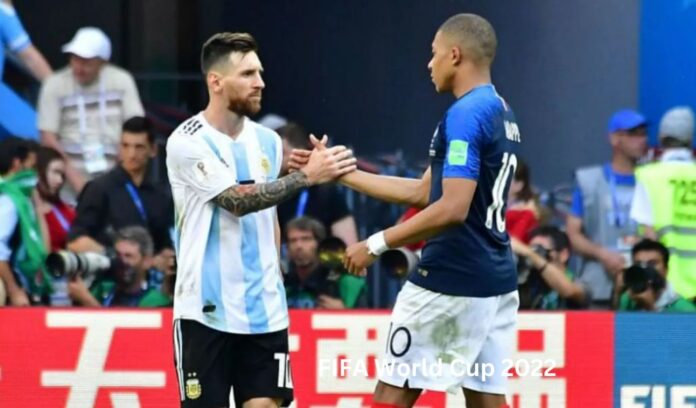 Listen to Podcast:
The final of the FIFA World Cup 2022 wasn't just a match between Argentina and France. It was also a sort of competition between Kylian Mbappe of France and Lionel Messi of Argentina. Argentina won the World Cup for the third time in their history, led by Messi. However, Mbappe's hat trick of goals kept them on the edge of their seats until the end of extra time, when the score was 3-3. Messi and Angel Di Maria scored goals to put Argentina up 2-0 until the 79th minute. Mbappe scored twice in the 80th and 81st minutes to tie the game at 2-2 and send the game into extra time. Millions of fans thought Messi and Mbappe were playing a game of tug-of-war because every time one of them scored, the other one tied it up. In extra time, the same thing happened: Messi scored in the 108th minute to give Argentina a 3-2 lead. But Mbappe's goal in the 118th minute tied the score at 3-3, and a penalty shootout was needed to decide the winner.
Read More: FIFA World Cup 2022 Most Handsome Player
Both Messi (who scored two goals) and Mbappe (who scored three goals) gave their all in the game, but there could only be one winner. Fans wondered what Messi and Mbappe talked about as Argentina won 4-2 on penalties. Fans saw Messi win his first World Cup title and Mbappe fail to defend his title, even though Mbappe scored a hat trick in the final. During all of this drama and excitement, Messi won his first World Cup title.
Also Read: Lionel Messi Extends His Contract
In an interview with the media on Wednesday, Mbappe talked about what he told Messi after Messi won the FIFA World Cup 2022 title. This was almost 10 days after the epic match.
"I spoke with Leo after the World Cup final. I congratulated him on the win. It was the quest of a lifetime for him, for me too, but I failed, so you always have to be a good player," said Mbappe.
Messi and Mbappe play football together for the same team, Paris Saint-Germain (PSG). Mbappe has joined the team and played in Wednesday's 2-1 Ligue 1 win over Strasbourg. Messi hasn't played for the club yet because he's still in his home country of Argentina, where he won the World Cup, celebrating.
Subscribe to Our Latest Newsletter
To Read Our Exclusive Content, Sign up Now.
$5/Monthly, $50/Yearly