Macbook 12in M7 Review in 2023 – Specifications, Price, and Performance
Listen to the Podcast:
Macbook 12in m7 is one of the most widely used thin computers. The Apple MacBook 12in m7 is one of the company's most recognizable products. Despite three generations, the stability has been remarkable. The 12-inch model features a 1.3-GHz Intel core m7 processor for rapid computing. It is 12 inches broad, making it the perfect size, however, there are a few, albeit small, color issues.
If you're looking for a slim and lightweight laptop, the Macbook 12in m7 could be an excellent option. The Macbook 12in m7 is a popular alternative for individuals in search of a powerful computer, thanks to its attractive style and high price. 
The Macbook 12in m7 has gained popularity among users who place a premium on portability and aesthetics in a laptop. Its tiny, lightweight form makes it perfect for people who require a portable computer. However, several consumers have observed that the Macbook 12in m7's performance is not always flawless, especially considering its price tag of over $1000.
This blog post will present a comprehensive analysis of the Macbook 12in m7's performance, design, features, and value. Apart from this, if you are looking for (VPS Server), you can take proper help from Google.
About Macbook 12in m7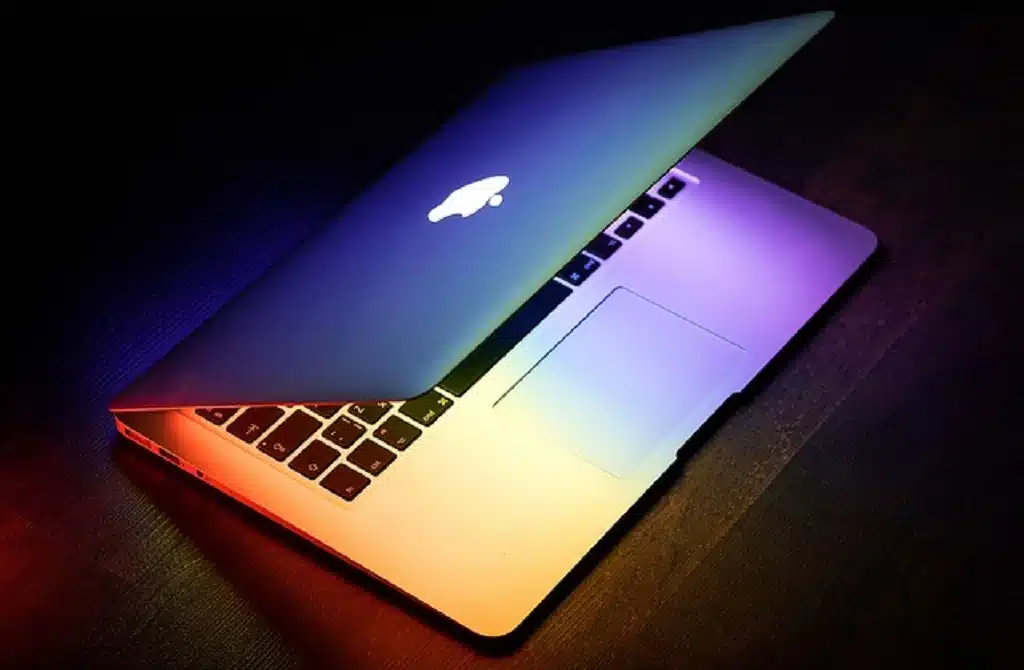 The 12″ Macbook was introduced with a very thin and portable design, weighing only 2 pounds. Apple introduced it at a price of $1299. Due to its lightweight design, the Macbook 12″ with Intel Core m7 processor demonstrated what the future of laptops could possibly entail.
Some analysts deemed the performance of this Macbook to be underwhelming due to its 1.3 GHz Intel Core M7 chip/processor, which was incapable of handling intensive work. It gained notoriety for having a single USB-C connector that supported both data transfer and power outlet.
In addition, the Macbook 12in m7 was deemed pricey and its performance was inferior to that of current Macbooks running macOS Sierra.
Read More: How to Clean MacBook Screen
Specifications of MacBook 12in m7
Released Date

2016

OS

macOS 10.12

Display

12-inches

2304 x 1440 pixels IPS LCD

16:10 aspect ratio

Processor

Dual-Core

1.3GHz

4 MB Cache

Graphics

Intel HD Graphics 615

Camera

480p FaceTime camera

Chipset

Intel Core m7

Network (Wi-Fi)

802.11ac Wi-Fi wireless networking

IEEE 802.11a/b/g/n compatible

Network (Bluetooth)

4.2 wireless technology

Memory (RAM)

8GB of 1866MHz LPDDR3 onboard memory

Configurable to 16GB of memory

Storage (SSD)

256 GB

GPU

Intel Integrated Graphics

Battery

6-cell Lithium-Polymer

Battery Timing

9 Hours

Weight

2.03 pounds (0.92 kg)2

Keyboard

Backlit Standard Keyboard

Multitouch Trackpad
Features of Macbook 12in m7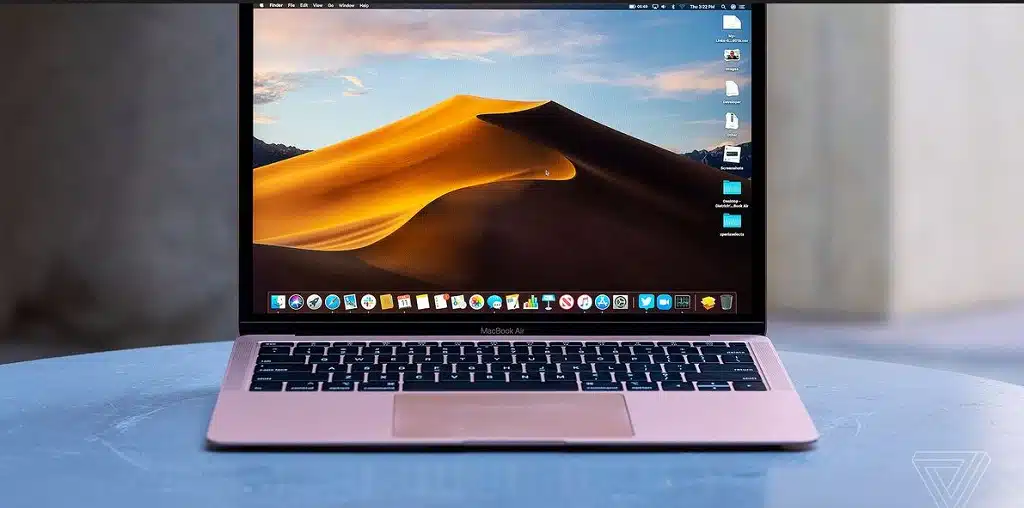 Storage
This device has 256/512 GB of PCIe-based flash storage that has been soldered to the motherboard (cannot be upgraded). The hard drive's storage speed is expected to be between 845 and 947 MB per second.
Screen Size and Resolution
This MacBook has a 12-inch screen with a resolution of 2304 x 1440 and a TFT LED-Backlit active-matrix "Retina" display. As the pixel density is 226 pixels per inch, this allows millions of colors to be displayed properly. This guarantees that individual pixels cannot be distinguished at a typical viewing distance. This device supports several resolutions, including 1440 x 900, 1280 x 800, and 1024 x 640, thanks to its IPS technology.
Display
The 12-inch MacBook features Apple's most recent screen innovation, the Retina display. Its resolution of 2304 x 1440 renders the pixels virtually invisible from a regular viewing distance. The reduced energy usage of the Retina display is another advantage.
It features a 12-inch display with Retina technology and is compatible with a broad variety of applications. The screen is ideal for graphic designers because it supports 4K resolution and has a pixel density of 226 ppi. It also features Bluetooth connectivity, which enables Internet connectivity anywhere.
Moreover, it has a longer battery life and a new Apple T2 processor. It offers up to two gigabytes per second of data transport. It has 8GB of Memory and a 256GB solid-state drive. Moreover, the device is compatible with SDXC cards.
Processor
The MacBook 12in M7 CPU is among the market's quickest processors. Moreover, the 8GB memory is larger and speedier than the previous model. A further advantage is the Retina display. The screen is 12 inches in size and has a resolution of 1366 x 768 pixels. This laptop is ideal for students and individuals with limited storage needs.
The new 12-inch MacBook M7 CPU features a 64-bit operating system. Its processor is equipped with four megabytes of Level 3 cache and eight gigabytes of 1866 MHz LPDDR3 SDRAM. The M7 chip also enables applications to access sensor data without transmitting it to the main CPU.

RAM
The MacBook 12-inch M7 includes 8GB of Memory, which is sufficient for the majority of users. It delivers seamless multitasking and allows you to run multiple applications concurrently without significant lag.
Memory & Architecture
The device contains a 4 MB Level 3 cache and an 8 GB 1866 MHz LPDDR3 SDRAM onboard RAM, as opposed to the 8 GB 1600 MHz LPDDR3 SDRAM that accompanied the early 2015 model (unable to upgrade). The focus of this is a 64-Bit architecture.
Weight
Like with any laptop, one of the primary factors when selecting a MacBook is its weight. The MacBook 12in M7 is no exception, weighing a little under 2 pounds. This makes it among the lightest laptops available.
Despite its small size, the MacBook 12in M7 is a powerful computer. Its light weight makes it easy to transport, while its thinness makes it simple to store.
Graphics
The MacBook 12-inch M7 includes an Intel HD Graphics 615 integrated graphics card, which is enough for most everyday work. Nevertheless, the graphics of the iMac Pro I7 4K are significantly superior to those of the M7 12-inch. Although it may not be ideal for playing graphics-intensive games or editing films, it is more than capable of managing daily duties.
Battery Life
The device's 41.4 W h Li-Poly battery allows for up to 10 hours of "wireless internet" use, 11 hours of "iTunes movie playback," and "30 days" of standby time. In addition, a 29W USB-C power converter is included with this gadget. Although for some users who require battery life throughout the day or a longer period of use, they use a Macbook 12in M7 during the whole day on charging. ,this is not recommended as it may lead to a problem with the battery and need for the replacement of the battery.
Available Upgrades
RAM and onboard external storage are immutable and cannot be upgraded. It is only possible to increase the 8 GB of RAM and 256/512 GB of onboard PCIe-based flash storage at the time of purchase. This device measures between 0.14 to 0.52 inches in thickness and weighs 2.03 pounds, making it slimmer and lighter than the MacBook Air line.
Sound Quality
Excellent sound quality when listening to music or watching a movie. It is sharp, clear, and has just the proper amount of bass. The speakers are directed toward you, making it simple to hear videos and video chats. Despite the fact that the speakers are not full-size, they are adequately loud. I have successfully listened to podcasts while cooking.
Moreover, the MacBook 12in M7 boasts four built-in microphones that can detect speech up to 10 meters away. FaceTime and Skype have no lag; everything sounds as if I'm speaking immediately into the microphone.
Keyboard and Trackpad
The keyboard and trackpad of the MacBook are of the highest quality. Backlit keycaps make typing in the dark effortless. The big trackpad makes gestures and screen navigation straightforward. Moreover, it has a multitouch trackpad with an integrated fingerprint reader that enables additional security measures.
The only disadvantage is the lack of a physical click on the keyboard, which may be remedied by enabling taps instead of clicks in the settings menu. Regarding performance, there is actually very little to say. Apple is renowned for manufacturing extremely powerful laptops with their own CPUs; this model does not disappoint. The most recent version of macOS, Sierra, operates without glitches, and every software I've tried launched and ran without delay.
Touch Quality
The touch quality of the MacBook 12in M7 is Superb. The MacBook 12in M7 is an ideal solution for students and professionals in need of a portable yet powerful computer. The processor is more than adequate for the majority of tasks, and the battery life is exceptional. It is also important to note that this laptop's pricing point is outstanding. If you are in the market for a new MacBook, this should be your first choice.
Also Read More: Best Deals on MacBooks Right Now
Price
About the price of the MacBook 12in M7. The price of the item will vary based on where you purchase it and whether you receive any discounts or special offers. Also, the cost of the service package you select will impact the total cost of ownership.
The device can be enhanced from the start with a number of performance-enhancing additions, which will increase its price. Assuming you purchase the gadget directly from Apple, the starting price for the 12-inch MacBook M7 is $1,299.
If you choose a monthly service plan, the monthly fee might range from $14.99 to $19.99. Including these additional expenses, the total cost of ownership for a 12-inch MacBook over the course of two years is between $1,313.98 and $1,359.97.
Software
The MacBook 12-inch M7 includes the most recent version of Apple's operating system, macOS, and a collection of preinstalled software. This implies that you can use your laptop for various tasks, including web browsing, email checking, document creation, and photo and video editing.
In addition to the preinstalled programs, the MacBook 12-inch M7 is compatible with a vast selection of third-party software. This means you can install software from the Mac App Store or other sources to improve your laptop's capabilities.
The MacBook 12-inch M7 is a versatile computer that may be utilized for a variety of purposes. Whether you're a student, a working professional, or just someone who enjoys staying online, this laptop provides the software and tools you need to complete tasks.
Advantages and Disadvantages of the MacBook 12-inch M7
Pros
The battery life is exceptional.

This laptop is capable of 12-hour battery life without a power adaptor.

It has a high resolution.

Webcam resolution is 480p

Full-size Backlit Keyboard, User-friendly keyboard

Bluetooth 4.
Cons
Costly price tag

The refresh rate is merely 60Hz

The processor isn't nearly quick

There are no other ports available.
Why Should You Buy This MacBook?
If you are in the market for a new MacBook, you should strongly consider the MacBook. It is a wonderful pick for anyone in the market for a new laptop due to its abundant features and stylish style. Here are some justifications for purchasing this MacBook:
The design is sleek and contemporary, and it comes in a variety of colors.




It is lightweight and portable, making it simple to carry with you.

The overall performance is quick and responsive, and the display is bright and sharp.




The battery life is exceptional, so you may use it for extended durations without worrying about recharging.

It includes a pre-installed version of macOS Sierra, which includes a number of important features and improvements over prior operating systems.
Read More: Levo PA71 Power Bank
Conclusion
The MacBook 12-inch M7 is a well-designed and powerful laptop that is excellent for users seeking a portable and flexible gadget. It is a desirable alternative for both personal and business use due to its sleek and lightweight design, remarkable performance, and a vast array of features.
Despite the laptop's hefty price tag, the MacBook 12-inch M7 delivers outstanding value and performance for those willing to invest in a premium gadget. Consider the MacBook 12-inch M7 if you're in the market for a high-quality laptop that can keep up with your needs.
Frequently Asked Questions (FAQs) 
Is Macbook 12-inch discontinued?
 Yes, Apple has discontinued the Macbook 12in m7. Yet, the IT giant did not provide an explanation for their choice.
Is the 12-inch MacBook still supported?
Apple discontinued support for the Early 2016 MacBook with the release of macOS Ventura on June 6, 2022. As of June 2022, only the final model year 2017 MacBook is capable of running the most recent macOS release.
Is MacBook 12 coming back?
The 15-inch MacBook is predicted to debut in April 2023, while the 12-inch MacBook may not be introduced until 2024 or later.
What year is the Macbook 12?
The 12-inch MacBook, which debuted in March 2015, was Apple's first laptop without a fan and had a small, lightweight design weighing just two pounds.
Is Macbook Retina 12 good?
The screen of the Macbook 12in m7 is one of the best retina displays. It provides images that are bright and colorful and minimizes eye fatigue.
Can a 12-inch MacBook run Monterey?
MacOS Monterey requires MacBook Pros released between early 2015 and mid-2015 or later. Monterey will be supported by all subsequent MacBook Pros, including the 16-inch and 14-inch devices announced in 2021.
Subscribe to Our Latest Newsletter
To Read Our Exclusive Content, Sign up Now.
$5/Monthly, $50/Yearly