ISRO's Science Experiments for 2023: Dedicated Missions to Sun and Moon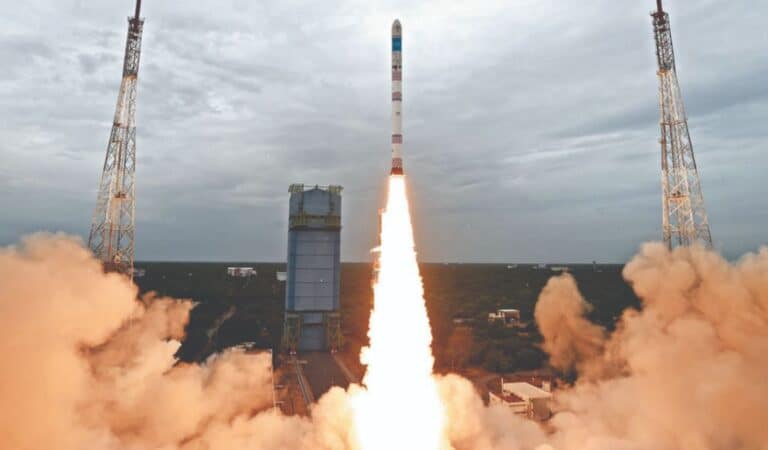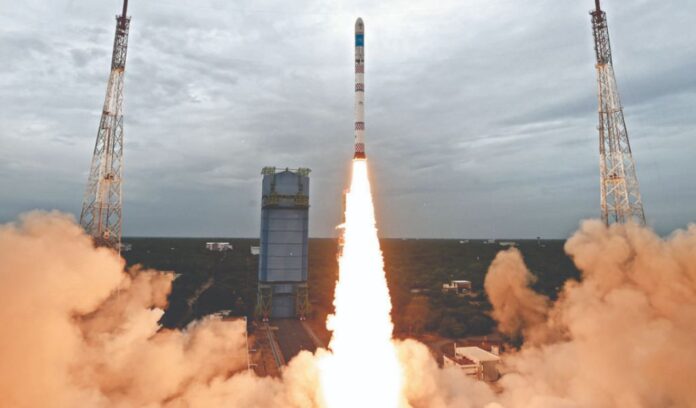 In 2023, the Indian Space Research Organization (ISRO) will turn its attention to science experiments with dedicated missions to the Sun and the moon called Aditya and Chandrayaan-3. At the same time, the space applications start-up sector is about to take off. India's first human space flight, the Gaganyaan project, will also have a series of tests next year. The first unmanned mission is scheduled for the last quarter of 2023 and will test the performance of the human-rated launch vehicle, orbital module propulsion system, and recovery operations.
Read More: Biology Experiments for High School Students
ISRO also wants to test the reusable launch vehicle's landing on a runway (RLV-LEX) early next year from the Aeronautical Test Range in Chitradurga, Karnataka, Union Minister of State in Prime Minister's Office Jitendra Singh told Parliament this month.
Indian start-ups announced their arrival with the sub-orbital flight of Skyroot Aerospace's Vikram-S rocket, the first by a private company, and the launch of Pixxel's hyperspectral satellites Shakuntala on SpaceX's Falcon-9 rocket in April and Anand on ISRO's PSLV in November.
Skyroot Aerospace launched India's first privately made rocket in November. Sometime next year, they plan to put a customer satellite into orbit. Meanwhile, Agnikul Cosmos, a start-up based at IIT-Madras, is planning a test flight of its highly customizable Agnibaan rocket.
Awais Ahmed, co-founder and CEO of Pixxel, had told PTI, "We are building six commercial hyperspectral imagery satellites that will be ready to launch next year."
Ahmed said that many more rocket companies around the world will have their first orbital launches. This will make it like a game of thrones, but with rockets, as they all try to get the same customers who want to send satellites into space.
Read Also: How to Choose Equipment for Your Lab?
The start-ups want to get a piece of the huge space applications market in India, which used to belong only to ISRO. They are making a name for themselves in the earth imaging business, making rockets to launch small satellites, making cheaper fuels for satellites, and even planning to take tourists on a trip to space.
"The potential for innovative space applications is huge," Chaitanya Dora Surapureddy, Chief Financial Officer of DhruvaSpace, told PTI. "This is especially true if established aerospace companies team up with businesses that haven't traditionally gone into orbit, such as pharmaceutical or agriculture companies."
Two satellites, Thybolt 1 and 2, were launched by DhruvaSpace on ISRO's PSLV C-54 mission. They showed that amateur satellite communication could be done, which will help ham radio operations.
Surapureddy said that DhurvaSpace has already won its first business contract to build satellites for Rs 20 crore.
"India already has more than 100 space startups, and these startups have raised more than $245.35 million (about Rs. 2,000 crore) in funding," said Lt Gen A K Bhatt (ret. ), Director General of the Indian Space Association (ISpA).
Agnikul also got its first launchpad and mission control center at the Satish Dhawan Space Centre in Sriharikota, which is run by ISRO.
In 2022, the industry reached some important milestones. For example, NewSpace India Limited (NSIL) gave the space conglomerate made up of Larsen & Toubro (L&T) and Hindustan Aeronautics Limited a Rs. 860 crore contract for the commercial development of the next five Polar Satellite Launch Vehicles (PSLVs).
OneWeb also hired ISRO's launch vehicle to put 36 satellites into low earth orbit from Sriharikota. Next year, 36 more satellites are set to be sent into space.
The OneWeb contract for ISRO is thought to be the result of aggressive bidding by the Indians after the Ukraine conflict made it impossible for Russia to offer space launch services.
Chaitanya Giri, a space consultant with the Research and Information System for Developing Countries, says that the Indian space sector is as aggressive as Sourav Ganguly's cricket team.
"Our old way of doing things was like a cricket team led by Mohammad Azharuddin: very calm and gentlemanly. Because India is becoming more important in world politics, it has become more aggressive. Also, the Ukraine war has made it impossible to sell in Russia. So is the market in China. Now, it's India's turn "Giri told PTI.
He said that Indian start-ups should also try to get contracts from other countries and not just from ISRO.
"ISRO is not something that will keep them in business. Indian space start-ups, MSMEs, and large corporations will have to work together to do business. These business-to-business deals need to grow, "Giri said.