When will be Invasion Season 2 Released? [With Latest Updates in 2023]
Listen to the Podcast:
Do you want to know about Invasion season 2? The first season of the enormous Apple TV+ sci-fi series "Invasion" combines the classic tale of an alien invasion with very personal human perspectives. 
The drama and action unfold in front of many characters, from an immigrant family on Long Island to the Japanese space program. While everyone strives to make sense of the situation and survive in the face of an unfathomable global threat, the audience sits on the edge of their seats.
The Invasion Season 1 concentrates on the earliest stages of what appears to be a brutal, planetary-scale struggle with the mystery invaders, so it's only natural that viewers of the show are eager to see how the situation develops. It has been officially renewed for Invasion season 2 on Apple TV+ (via Deadline). 
Is Invasion Season 2 Confirmed or Canceled?
Yes, there will be Invasion season 2. In December 2021, the show Invasion was picked up for a second season.
On December 8, 2021, Apple gave the show Invasion. So, Invasion season 2 will be coming soon to Apple TV+. Let's wait and see what comes next.
Read More: High Rise Invasion Season 2
Invasion Season 2 Quick Info
| | |
| --- | --- |
| Season:  | Invasion |
| No. of Seasons: | 1 |
| No Of Episode: | 10 (season 1) |
| Status: | Renewed |
| Created by: | Simon Kinberg, David Weil |
| Genre:  | Drama, Fantasy, Sci-Fi |
| Cast: | Golshifteh Farahani, Shamier Anderson, Shioli Kutsuna |
| Production:  | Genre Films, K Films, Platform One Media |
| Country of Origin: | United States |
| Origin Language:  | English |
| Available Languages:  | English |
| Next Season Release Date: | Not Yet Confirmed |
| Available On: | Apple TV+ |
Invasion Season 2 Release Date Predictions
The release date for Invasion season 2 has not yet been determined, despite the fact that a second season was announced towards the end of 2021.
The Invasion season 2 began filming in the United Kingdom and South Africa in January 2022, with KFTV reporting that the shooting time would continue until "late summer." As there have been no reports of production delays since then, we can presume that filming for Invasion season 2 has concluded.
If the second season, like the first, has a seven-month post-production process, we can likely expect the Invasion season 2 to premiere during or after the spring of 2023. Expect an official release date to be announced at some time in the near future.
Read Also: 1883 Season 2
Invasion Season 2 Plot Speculation
The Invasion season 2 will continue the story of the aftermath of the ongoing and widespread alien invasion.
Not only does Ward discover what appears to be another spaceship on the beach, but Mitsuki also appears to spot something concerning the JASA system, indicating that there will likely be further alien invaders in season 2.
The consequences of Ahmed's death on his wife, Aneesha, and his family will be explored in the second season, now that he is deceased. After narrowly escaping death, there is also the fact that Casper has a magical link to the aliens, which will certainly be essential to the plot moving forward.
In an interview with Collider, the showrunner, Simon Kinberg, also provided a preview of the second season. Indeed, there would be more characters as the seasons progress, as we've discussed and envisioned. He stated that there would be additional primary characters.
"There would be a great deal more secondary characters interacting with Season 1's heroes." There would be opportunities for healing for our characters, genuine obstacles for their progress beyond the first season, breakups, reunions, new loves, and lost loves. There is plenty I would like to investigate in later seasons."
Read Also More: Black Summer Season 3
Invasion Season 2 Cast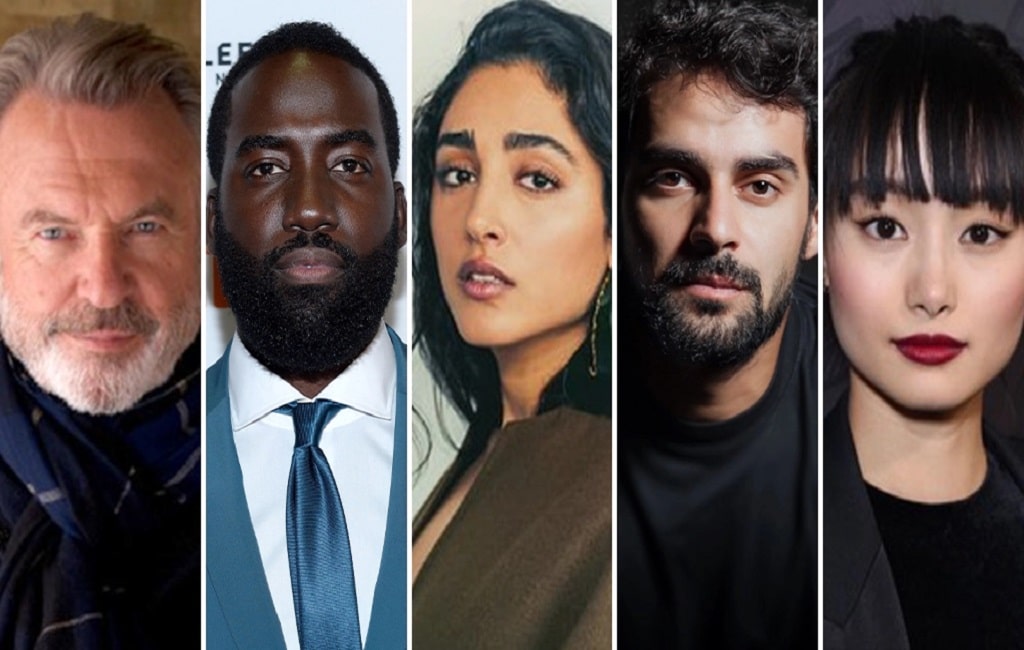 Due to the series' primary focus on an interstellar war and alien invasion, several of the first season's characters perished and will not return. Nonetheless, the remainder of the cast from the first season will return, including the following individuals:
Golshifteh Farahani as Aneesha Malik

Shamier Anderson as Trevante Cole

Shioli Kutsuna as Mitsuki Yamato

Billy Barratt as Casper Morrow

Firas Nassar as Ahmed Malik

Tara Moayedi as Sarah Malik

Azhy Robertson as Luke Malik

India Brown as Jamila Huston

Daisuke Tsuji as Kaito Kawaguchi

Rinko Kikuchi as Hinata

Shingo Usami as Akira Hashimoto

Tamara Lawrence as Learah

Paddy Holland as Montgomery Cuttermill

Togo Igawa as Ikuro Murai

Max Fincham as Jerome Hall

India Jane Francis as Poppy Rees

Louis Toghill as Darwin Charles

Cache Vanderpuye as Alfie Ademura

Isla Johnston as Lucy Spencer

Stanley Lane as Rupert Bailey

Aiyana Goodfellow as Fara Aminah

Issac Heslip as Liam Davies
The Talks On Social Media About Invasion Season 2
The Invasion, a popular Apple television series, is rumored to have a budget of $200 million. The Invasion season 1 premiered in 2021. Thus, fans are eagerly anticipating season two. Some fans report that they subscribed to Apple TV solely to watch Invasion. Everyone is pretty eager for the next Invasion season.
According to a tweet from fan, "the focus is on each narrative, and each story presents the complete picture of what is occurring. I enjoy ignorance; it's the small mystery box that we will not open. I recently completed Invasion and stayed up too late to complete it.
I like it. It deals with several complex human themes. And I enjoy its lengthiness. I enjoy how long it takes to catch sight of the aliens. The audience's positive response to the first season indicates their anticipation for the future season.
Read Also More: Top Significant Events 2022
Invasion Season 1 Review
The Invasion season 1 was praised by critics. The audience reception to the Invasion season 2 of the television series is anticipated to be overwhelmingly good. Towards the conclusion of the first season of the television series Invasion, Mitsuki seizes a satellite station and expects to establish communication with outer space.
Eventually, Caspar reveals a peculiar truth, leading him to feel that he is connected to the invasion. The plane then arrives in Trevante, but his trip home has just begun.
On the other side, Jamila and Caspar brave the streets of London in an attempt to decipher his secret. Eventually, Mitsuki becomes determined to contact the Hoshi 12 before it's too late, while the military detains the Maliks and Caspar, who take a risk that could cost him his life.
Read Also More: Kotaro Lives Alone Season 2
Frequently Asked Questions (FAQs) about Invasion Season 2
Where Can I Watch the Shows?
The Invasion TV show is available on Apple TV+. Invasion season 2 will also be open on Apple TV+. All episodes of the Invasion season 1 series are available in high definition on Apple TV+. As additional information becomes available, we will include it here.
How Many Episodes of Invasion Are There?
The TV show Invasion has a total of ten episodes. We think this will have ten episodes. Let's wait and see what comes next.
Where is The show filmed?
Invasion season 2 of Apple's character-driven sci-fi TV show has entered pre-production at a gleaming new UK studio, with a five-month shoot divided between the UK and South Africa. The first eleven weeks of filming will occur in Enfield, north London, at the OMA:X Film Studios.
Subscribe to Our Latest Newsletter
To Read Our Exclusive Content, Sign up Now.
$5/Monthly, $50/Yearly