Huawei Watch 4 Series Unveils World's First Non-Invasive High Blood Sugar Assessment Feature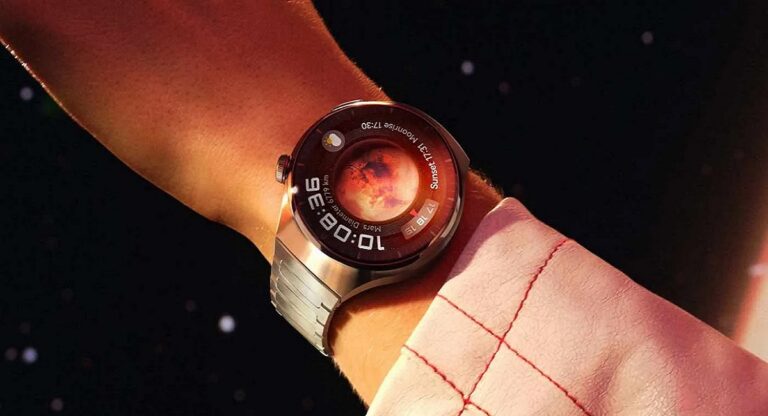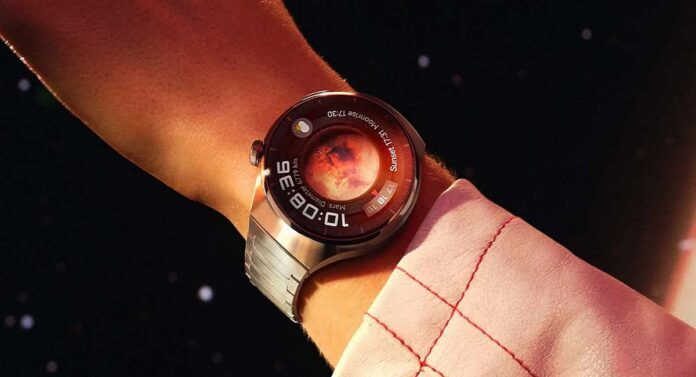 Listen to the Podcast:
Non-invasive blood sugar monitoring is a term that has been used a lot in the smart wearables business, and big companies like Apple and Samsung are said to be working on it. In the latest Huawei Watch 4 series, Huawei has introduced the world's first non-invasive blood sugar monitoring device. The watch was unveiled earlier this month for international consumers, and it is now available in the nation with this exclusive feature.
High Bood Pressure Assessment
This is a big step forward for Huawei's work in the smart health field. The Huawei Watch 4 series not only made the first move in the field of blood sugar health, but it also released the first feature for assessing the risk of high blood sugar.
It also added one-tap detection of ten health signs, the ability to make reports, and a one-stop closed-loop online consultation service. This closed-loop health service makes it the best wrist health protection expert in the business.
This new smartwatch has a deep integration of national health and a deep implementation of the Healthy China plan. So, in the future, users will be able to use a range of smart devices that work with the Huawei Watch 4 series to get smarter and more scientific health services.
Powerful and Study
The Huawei Watch 4 has a blue titanium alloy case and the first recycled nylon composite strap in the business. The fabric fibre strap is made from old fishing nets and other fabrics that have been reused. Taking into account both how stiff it is and how comfortable it is makes it stand out.
This is the first smartwatch with sapphire glass that is shaped like a sphere. The spherical shape fits better with the curved shape of the whole watch, making it look like it's flying. Sapphire, which is very hard, is used to protect the glass. It is often used in high-end legacy watches, where it can help protect the screen in a big way.
With an 11.1% drop in weight, the Watch 4 series is now lighter and smaller. Compared to the last generation, the width has been cut by 10.3%. The watch makes the whole experience of wearing it lighter and more comfy.
Huawei Watch 4 Series
The official description says that Huawei TruSeen 5.0+ heart rate tracking technology is built into the Huawei Watch 4 series. It takes into account how you wear it and how your vital signs change during the day and night.
Also, the Huawei Watch 4 series supports ECG analysis, heart health research, vascular health research, and respiratory health research. It also has new features like blood vessel age detection and cardiovascular risk screening, and it has released a health trends report.
When you look at how the exchanges work, the Huawei Watch 4 series has great themes. Every time you turn the side crown button, this tells you something. Professional sports modes like golf, free diving, and hiking have been added to the Huawei Watch 4 line. Users can also use the guidance when they are not online.
This new and stylish smartwatch runs on the HarmonyOS 3.1 operating system, which gives you access to the latest smart features.
For the most safety, the Huawei Watch 4 Pro is waterproof up to 5ATM. On the other hand, the watch has a battery life of 4.5 days (or 21 days if you use the ultra-long battery life mode). The Watch 4 has a battery life of 3 days (14 days in ultra-long life mode).
The Huawei Watch 4 series has a total of six models: Azure Earth (Pro), Jupiter Brown (Pro), Mars Titanium (Pro), Venus White, Saturn Brown, and Magic Moon Black.
Huawei Watch 4 Series Pricing
Watch 4 Pro:
Jupiter Brown – 3399 yuan ($484 USD, 448 EUR)

Mars Titanium – 3999 yuan ($569 USD, 528 EUR)

Azure Earth – 3599 yuan ($512 USD, 475 EUR)
Watch 4:
Venus White – 2899 ($412 USD, 383 EUR)

Moon Black – 2699 ($384 USD, 356 EUR)

Saturn Brown – 2899 ($412 USD, 393 EUR)
Huawei Watch 4 series with high blood sugar assessment feature will start to be pre-sale in China starting May 18th, 2023.
Subscribe to Our Latest Newsletter
To Read Our Exclusive Content, Sign up Now.
$5/Monthly, $50/Yearly