How to Begin an IT Career?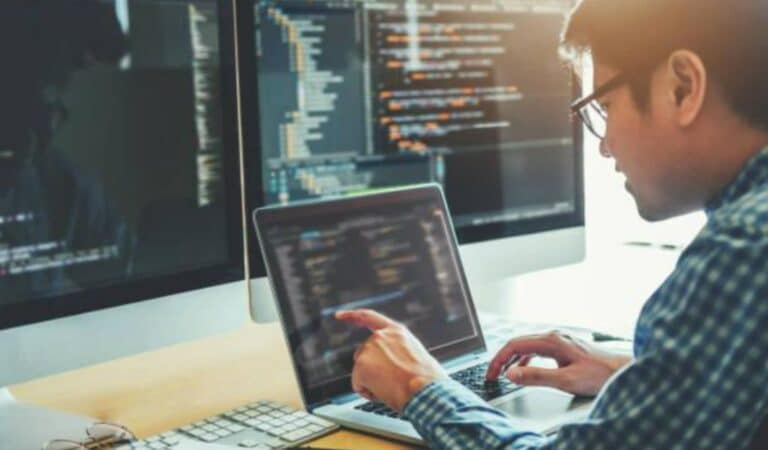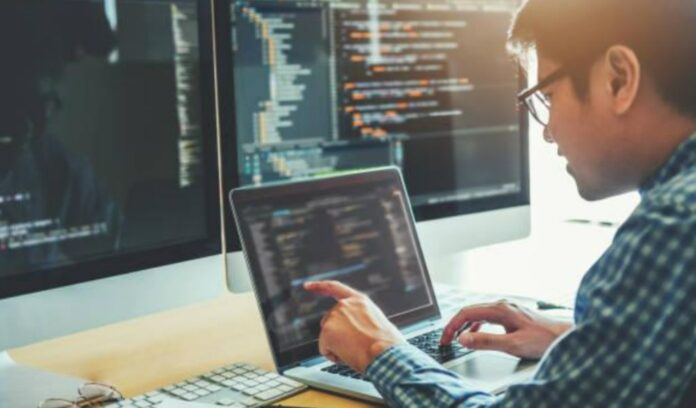 Listen to the Podcast:
Employment in information technology and computer occupations is expected to grow by 15 percent from 2021 to 2031. This increase is expected to create around 682,800 new jobs. In May 2021, the median annual wage for the information technology and computer occupations was almost sixty percent higher than the national average. According to a report released by the Computing Technology Industry Association (CompTIA), the number of tech industry jobs has increased by about 193,900 this year. This is 28% higher than the figure from the previous year.
Why Information Technology (IT)?
There are several reasons to go into IT. These reasons are included in the table.
| | |
| --- | --- |
| It is cheaper | There are also low-cost training opportunities. Many people can get into IT without a college degree. This means entry-level positions in this field can be very low-cost compared to other high-paying fields. |
| It provides Job Stability | Information Technology provides job stability because there is a higher demand for skilled individuals than available workers in the field. In addition, roles in this field typically come with higher compensation. |
| It is constantly evolving | Information Technology is constantly evolving, making it an excellent option for people looking to keep up with the changes. There is always something to learn with IT because it is impossible to know everything. |
IT helps online casinos to get better and improve different processes. You can try different kinds of bonuses and games on casino sites at https://www.slotozilla.com/uk/mobile-casino-no-deposit-bonus because IT influences this sphere.
How to Start a Career in IT?
The world has changed so much that it is now more critical than ever that people look at their past and present experiences to determine if they are a good fit for the future of technology. This will allow you to enter a highly competitive field with numerous opportunities for advancement. Although people do not need many core skills to start a career in IT, various skills are helpful. For instance, if you plan on starting a career in Information Technology and want to gain basic experience, specific customer service and communications skills can be beneficial.
Information Technology has several positions and specialties. Some of these include network engineers, systems administrators, software developers, and DevOps specialists. Understanding the available roles and positions can help you determine which ones are ideal for your interests and skills. Most people learn HTML first because it is relatively easy to master without formal training. People interested in learning more advanced languages such as JavaScript, C++, Ruby, and Python may want to spend some time learning these. Online tutorials and classes are also available, making learning various coding methods easier. By sharing knowledge and creating open-source projects, you can gain experience in coding. This can benefit people looking to build their skills and put them on their resumes.
Get Certifications and Networking
After deciding on a career path and gaining experience, you can start taking education courses to solidify your candidacy. Depending on the role you want to pursue, this may be through an associate or bachelor's degree program.
For instance, if you plan on working in software development, you might need to take some courses to get a certification. On the other hand, if you are a network engineer or systems administrator, you must complete a computer science degree.
Before working in IT, take advantage of networking events to meet other individuals in the same field. These events can help you build a more robust network and get a job referral.
You can also find IT networking events through local chambers of commerce, professional associations, and business publications. These organizations can help you build a more robust network and connect with individuals in the same field.
Do you Need a College Degree to Start a Career in IT?
If you have a master's or bachelor's degree in an unrelated field, you don't need another degree in IT. Instead, you can spend time improving your skills and gaining relevant experience by taking various courses and training.
Besides being beneficial for your job search, having a non-IT degree could help you stand out. For instance, people with a literature degree are more creative and have better communication skills than those with a traditional degree.
Although not having a college degree might not benefit your job search, it doesn't mean you will need to get one to start a career in IT. Many companies do not consider applicants without a degree unless they have a specific skill set. In addition, many IT businesses focus more on individual skills than education.
Do You Need to Pay for Information Technology (IT) Courses?
The Internet has a wealth of free information and knowledge. There are numerous online training sites and video courses that you can find on YouTube, Skillshare, and other sites. These give you a chance to learn about the various career paths in IT. 
Whether you plan on becoming an app developer or a systems administrator, you will most likely find an excellent free course. Unfortunately, many of the high-quality courses that are offered online are not free. These courses are usually geared toward advanced or intermediate-level individuals.
What Type of Certifications Do You Need?
Although you may not have to go to school for a tech career, getting certified is still necessary. Having the essential skills and knowledge to be successful in this field will allow you to land a great job and boost your career.
Depending on the type of job you want to pursue, there are various kinds of certifications that you need to get certified. For instance, if you're going to work in cybersecurity, you must have CompTIA, et cetera.
The following are some needed certifications in various fields of IT:
Cisco helps with Cisco hardware and software

Linux helps with Linux and open-source operating systems

Microsoft certifications are also vital in IT

EC-Council is needed to become an ethical hacker
Finding a Job in IT
Once you have completed the necessary qualifications and sought out any experience you can in the IT field, it is time to focus on finding a job. Networking is one of the best ways to find an entry-level position in IT; attending meetups, conferences, and industry events will give you access to potential employers and help you build relationships with contacts in the industry. Job postings on websites such as:
These sites can also be helpful resources for finding open positions. You should also consider contacting IT recruiters who connect employers with job seekers.
Another way to find a job is through informational interviews. These meetings allow you to ask questions about the field and get advice from someone already working in the industry. This can help you gain valuable insight into which skills are currently in demand among employers or what experience they look for when hiring new employees.
Conclusion
You should connect with people in the IT industry, especially those you know. This will allow you to tap into various mentoring and guidance opportunities and receive advice from individuals who have already been there. This can help you determine the skills and qualifications needed for your specialization.
Before you start working in the IT industry, you must identify any skills related to your previous careers and qualifications. This will allow you to determine if there are any gaps in your knowledge and skills that you can fill. If you have no experience in IT, being able to work autonomously and develop teamwork can help you transition into a new role.