Top Secrets to Selling Tickets on Vivid Seats – Your Ultimate Guide for 2023!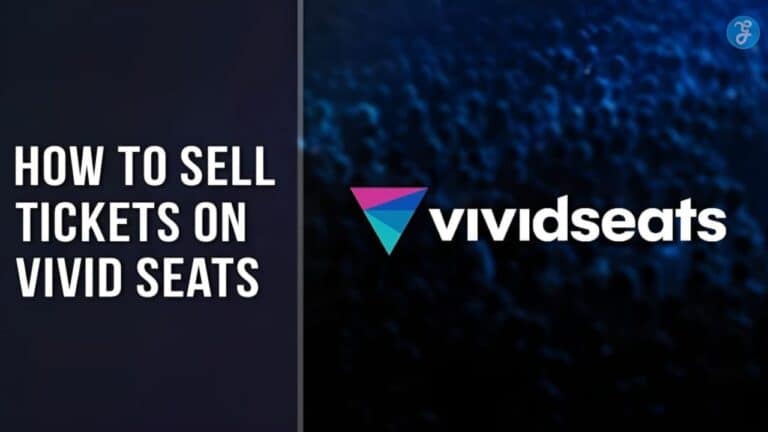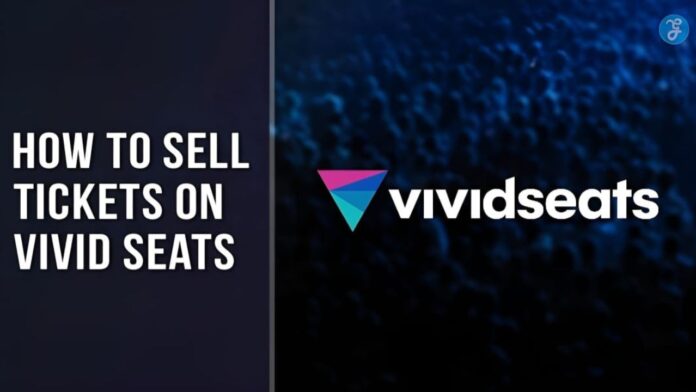 Navigating the world of online ticket sales can be a complex task for many. Vivid Seats, a trusted platform established in 2001, has facilitated this process by providing an easy-to-use marketplace where people can buy or resell tickets to various events.
This article aims to simplify your journey and maximize profits by offering a step-by-step guide on how to sell tickets on Vivid Seats confidently. Please stick with us as we unravel the secrets for successful ticket sales!
Content Highlights
Vivid Seats is a trusted online platform where users can buy and sell tickets for various events.

To sell tickets on Vivid Seats, create an account, list your tickets for sale, set your price and quantity, and upload e-tickets or arrange delivery.

Sellers should familiarize themselves with Vivid Seats' seller terms and conditions to ensure a smooth selling experience.

To maximize ticket sales on Vivid Seats, research similar tickets, price competitively, highlight unique features of the tickets, optimize listings with relevant keywords and tags, stay responsive to buyer inquiries, utilize social media promotion, and consider bundling multiple tickets at discounted rates if available.
How Vivid Seats Work?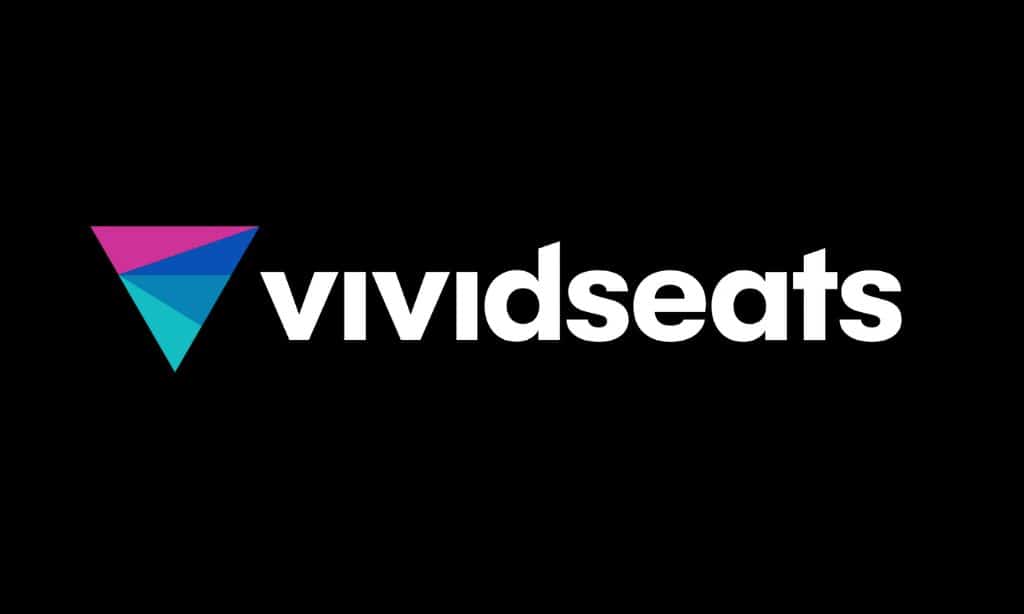 Vivid Seats operates as a ticket exchange platform, allowing users to buy and sell tickets for sports, concerts, and theater shows.
Buying Tickets on Vivid Seats
Acquiring tickets on Vivid Seats is a straightforward process that ensures customer security and satisfaction. Here's how you go about it:
Visit the Vivid Seats website or mobile app to start your ticket-purchasing journey.

Put your desired event or team in the search bar, allowing you to view all available tickets.

Use filters to refine your search results, such as by date, location, or price range.

Opt for the "Great Deal" badge on tickets for top options at competitive prices, as indicated by the company's algorithm-powered engine.

Once selected, proceed to checkout, where you can review your order details before finalization.

Securely enter your payment details, benefiting from Vivid Seats' buyer's guarantee that provides comprehensive customer service and maintenance of safe transactions.

Finalize your purchase knowing that any transaction made is protected via partnerships with various organizations to enhance security and prevent scams.
Transparency of Ticket Pricing
Vivid Seats stands out in the competitive ticket market for its transparency in pricing. All tickets listed on Vivid Seats are priced by individual sellers, not the platform itself.
This means each listing is based on the seller's assessment of various factors such as demand, venue capacity, and event popularity. Moreover, unlike other platforms that hide their fees until the final checkout page, Vivid Seats provides a breakdown of all upfront costs associated with your purchase.
One key feature is their 15% selling fee applied to every transaction. This fee is calculated from gross revenue rather than ticket price alone. While it may seem hefty at first glance, it contributes significantly towards securing safe and timely delivery of tickets, among many other operational aspects of the platform.
Henceforth how to sell tickets on vivid seats becomes an easy process backed by full disclosure about where each dollar goes.
Ticket Fees and Pricing Breakdown
Vivid Seats' ticket fee structure is designed to cover operations costs and facilitate transactions. Here is a simplified breakdown of their pricing:
| | | | |
| --- | --- | --- | --- |
| Ticket Type | Basic Fee | Additional Fee | Total Fee |
| Selling Tickets | 10% of the selling price | N/A | 10% of the selling price |
| Buying Tickets | Varies per event | Transaction & Delivery Fees | The sum of all fees |
| Resale Tickets | 10% of the resale price | Service charges apply | 10% of the resale price + service charge |
These fees ensure smooth transactions and quality service delivery. For sellers, Vivid Seats deducts a 10% commission from the total ticket sale price. This is considerably low compared to other marketplaces, like StubHub, which charge a 15% seller's fee.
When buying tickets, the basic fee varies depending on the event, and additional transaction and delivery fees may apply.
If you're reselling your tickets, a 10% fee of the resale price is charged, with additional service charges. This service fee covers various aspects of Vivid Seats' operations, ensuring you get top-tier service.
It's also important to note that, like most ticket resale platforms, these fees are added at the checkout stage of your purchase. However, you can calculate these fees using the Vivid Seats fee calculator for an upfront understanding of the total cost.
Case study: Purchasing Tickets on Vivid Seats
One example that showcases the ease and reliability of purchasing tickets on Vivid Seats involves a customer searching for tickets to a popular concert. After finding the event they were interested in, they quickly navigated through the platform's user-friendly interface to view available ticket options.
The pricing transparency was evident, as Vivid Seats displayed the listing price and any additional fees upfront. With confidence in their selection, the customer purchased their tickets hassle-free, knowing that Vivid Seats offers a 100% Buyer Guarantee for added peace of mind.
This case study highlights how using Vivid Seats can simplify the ticket-buying process and ensure a smooth transaction from start to finish.
Read More: Vivid Seats: From Epic Concerts to Must-See Sports Matches
Selling Tickets on Vivid Seats
To sell tickets on Vivid Seats, simply create an account, list your tickets for sale, and set your price and quantity. Maximize your ticket sales with helpful tips and utilize Vivid Seats' 100% guarantee to ensure a successful transaction.
Listing Your Tickets for Sale
Listing your tickets for sale on Vivid Seats is a straightforward process that allows you to reach a wide audience of potential buyers. Here's how you can get started:
Create an account: Sign up for a free account on the Vivid Seats website or app.
Choose the event: Select the specific event for which you want to sell your tickets. Vivid Seats offers tickets for various events, including concerts, sports games, and theater shows.
Provide ticket details: Enter the necessary information about your tickets, such as the quantity available, seat location, and any additional perks or benefits included.
Set your price: Decide on a competitive price for your tickets. Consider factors like seat location, demand for the event, and any additional fees you may want to include in the ticket pricing.
Upload e-tickets or transfer tickets: If you have electronic tickets (e-tickets), simply upload them directly onto the Vivid Seats platform. If you have physical tickets, you can ship them directly to Vivid Seats or arrange a local pickup with the buyer.
Confirm listing: Once you've entered all the required information and set your price, review your listing and confirm it to make it live on Vivid Seats.
Monitor and adjust: Monitor your listings and make adjustments if needed. You can modify ticket prices or quantities anytime to attract more buyers.
Setting Your Price and Quantity
As a seller on Vivid Seats, you can set your price and quantity for the tickets you list. This means you can determine exactly how much you want to sell each ticket based on demand and market value.
Additionally, you can choose how many tickets you want to sell at a time, allowing you to control your inventory and maximize your potential sales. Whether you're looking to profit or simply recoup your expenses, setting your price and quantity allows you to tailor your listings according to your needs.
With Vivid Seats' user-friendly interface, it's easy to navigate the selling process and customize your listing details with just a few clicks.
Seller Terms and Conditions
To sell tickets on Vivid Seats, sellers must familiarize themselves with the platform's seller terms and conditions. These terms outline the obligations and responsibilities of sellers when listing their tickets for sale.
Sellers must provide the buyer with the exact listed ticket(s) by the specified delivery date and method. It is crucial to adhere to these terms, as failure to do so may result in the removal of associated tickets from your inventory.
Additionally, a 10% seller fee is deducted from the total sale price once tickets are sold on Vivid Seats. By understanding and abiding by these terms, sellers can ensure a smooth selling experience on this trusted ticket marketplace.
Maximizing Your Ticket Sales
To maximize your ticket sales on Vivid Seats, follow these tips for selling at the best price and increasing your chances of attracting buyers.
Tips for Selling Tickets at the Best Price
Research similar tickets on Vivid Seats to determine the average price range for your event.

Consider pricing your tickets slightly below the average to attract potential buyers.

Take advantage of Vivid Seats' transparency in ticket pricing by clearly stating any price reductions or discounts you offer.

Highlight any unique features or perks that your tickets may have, such as VIP access or meet-and-greet opportunities, to increase their perceived value.

Optimize your listing by including relevant keywords and tags that will make it easier for buyers to find your tickets.

Utilize Vivid Seats' promotional codes and discounts to incentivize buyers to choose your tickets over others.

Stay up-to-date with current market trends and adjust your prices accordingly. For example, if demand for a certain event increases, consider raising your prices slightly.

Be responsive and attentive to inquiries from potential buyers. Promptly answer any questions they may have and provide helpful information about the event or venue.

Leverage social media platforms and other online channels to promote your tickets and reach a wider audience. Share details about the event, highlight any special features of the tickets, and encourage people to purchase.

Consider bundling multiple tickets at a discounted rate, especially if you have extras or sell them last minute. This can attract buyers looking for group deals or who want to attend with friends.
Remember, selling tickets on Vivid Seats is a competitive marketplace, so employing these tips will help you stand out and maximize your chances of selling at the best price possible.
Utilizing Vivid Seats' 100% Guarantee
Vivid Seats offers a 100% Buyer Guarantee, ensuring that all tickets sold on their platform are valid and authentic. With this guarantee, buyers can know that their ticket purchase is protected.
If, for any reason, the tickets purchased through Vivid Seats turn out to be invalid or counterfeit, buyers will receive their money back. This guarantee provides security and underscores Vivid Seats' commitment to providing a trustworthy ticket-buying experience.
So whether you're purchasing tickets for an upcoming concert or sporting event, you can rely on Vivid Seats' 100% guarantee to ensure that your tickets are legitimate and reliable.
Promoting Your Tickets Through Other Channels
Promoting your listings through other channels is important to maximize your chances of selling tickets on Vivid Seats. Here are some effective strategies to consider:
Leverage social media: Share your ticket listings on platforms like Facebook, Twitter, and Instagram. Create compelling posts with eye-catching visuals and enticing descriptions to attract potential buyers.
Tap into online communities: Join relevant forums, groups, or communities where fans of specific events gather. Engage in conversations and share your ticket listings when appropriate. Be sure to follow any community guidelines to avoid spamming.
Utilize email marketing: If you have an existing mailing list or customer database, send out targeted emails promoting your tickets for sale. Personalize the messages and highlight any unique selling points or discounts.
Collaborate with influencers: Identify influencers or bloggers with a strong following within your event's niche. Reach out to them for potential collaborations, such as guest blog posts, social media features, or shoutouts that can help promote your tickets.
Partner with local businesses: Explore partnerships with local businesses related to the event you're selling tickets for. For example, if you're selling concert tickets, collaborate with nearby restaurants or bars that could offer a special deal for ticket holders.
Advertise on classified websites: Consider listing your tickets on websites such as Craigslist or local classifieds platforms specific to your region or country.
Attend relevant events: If possible, attend related events leading up to the one you sell tickets for. Network with attendees and distribute flyers or business cards promoting your ticket listings.
Read Also: Get Ready to Get Taylor Swift Tickets
Searching for Events on Vivid Seats
When searching for events on Vivid Seats, you can easily find the ones you're interested in using the intuitive search function and filtering options.
How to Find the Events You're Interested in
To find the events you're interested in on Vivid Seats, follow these simple steps:
Start by visiting the Vivid Seats website or downloading the mobile app.

Use the search bar at the top of the page to enter specific keywords related to the event you want to attend. For example, you can search for an artist, team, venue, or event name.

Alternatively, browse the categories listed on the homepage, such as Concerts, Sports, Theater, and Festivals. You can also explore their "Top Venues" section for popular destinations.

Refine your search results using location, date range, price range, and seating section filters. This will help narrow your options and find events matching your preferences.

Click on an event listing to view more details about it. This includes information about the date, time, venue location, available ticket types (e.g., general admission or VIP), and additional notes or restrictions.

Take advantage of Vivid Seats' transparency and reliability by checking for important details, like whether tickets are mobile-only or can be transferred electronically.

If you're unsure about a particular event or have questions about ticket availability or pricing options, contact Vivid Seats' customer support for assistance.
Transparency and Reliability of Event Information
Vivid Seats prides itself on providing users with transparent and reliable event information. When searching for events on the platform, you can expect accurate details about dates, times, venues, and seating options.
To avoid confusion or disappointment, the company ensures that all listings are up-to-date and verified. Additionally, Vivid Seats offers a 100% guarantee on the validity of tickets purchased through their platform, giving you peace of mind when purchasing.
With their commitment to customer service and reputation for reliability, you can trust Vivid Seats to provide accurate and trustworthy event information every time.
Comparison to Other Ticket Sites
Several key differences appear when comparing Vivid Seats to other ticket sites like StubHub and SeatGeek. Take a look at the following table for an in-depth comparison:
| | | | |
| --- | --- | --- | --- |
| | Vivid Seats | StubHub | SeatGeek |
| Operating Since | 2001 | 2000 | 2009 |
| Customer Guarantee | 100% Buyer Guarantee | FanProtect guarantee | Buyer Guarantee |
| Fees | Calculated via Fees Calculator | Varies with each transaction | Depends on the event and ticket price |
| Available Events | Sports, concerts, theater shows | Sports, music, theater, comedy, etc | Sports, concerts, Broadway, festivals, etc |
| Seller Terms and Conditions | Specific Seller Terms and Conditions | Guidelines outlined in Selling Policies | Provided in Seller Agreement |
| Event Search | Search for events before they go on sale | Search and purchase tickets once they go on sale | Real-time updates on ticket availability |
This table reveals the distinctive features of each platform, allowing you to make an informed decision when choosing the right ticket marketplace for your needs.
Additional Features and Services
Vivid Seats offers a range of additional features and services to enhance your ticket-buying and selling experience. From gift cards and promotions to ticket affiliate programs, there are plenty of ways to make the most of this platform.
Discover the top venues in the USA for an unforgettable event experience. Find out more about these exciting features by diving into our comprehensive guide!
Gift Cards and Promotions
Vivid Seats offers a convenient way to gift unforgettable experiences through their Gift Cards and eGift Cards. These cards can purchase tickets for sports, concerts, and theater events on the Vivid Seats platform.
Whether searching for the perfect birthday present or looking to treat yourself, these gift cards provide flexibility and access to a wide range of live entertainment options.
In addition to Gift Cards, Vivid Seats also runs various promotions that can help you save money on ticket purchases. They often issue promotional codes that offer discounts or special deals on select events.
Ticket Affiliate Programs
Vivid Seats offers a ticket affiliate program that allows individuals to earn money by selling tickets. You can access their extensive inventory, real-time analytics, and account management features as a partner.
But Vivid Seats is not the only option – other ticket affiliate programs like Ticketmaster, StubHub, SeatGeek, and TicketNetwork are also available. These programs allow individuals to tap into the growing event ticket sales market and earn commissions through referrals.
With so many options, exploring all the possibilities and finding the best fit for your needs as a seller or promoter in this industry is important.
Top Venues in the USA
Some of the top venues in the USA where you can find tickets on Vivid Seats include:
Madison Square Garden (New York, NY)

Staples Center (Los Angeles, CA)

Wrigley Field (Chicago, IL)

Fenway Park (Boston, MA)

AT&T Stadium (Arlington, TX)

Mercedes – Benz Superdome (New Orleans, LA)

Red Rocks Amphitheatre (Morrison, CO)

Hollywood Bowl (Los Angeles, CA)

Barclays Center (Brooklyn, NY)

T – Mobile Arena (Las Vegas, NV)
Vivid Seats vs. Competitors
Vivid Seats stands out from competitors like StubHub and SeatGeek with its transparent ticket pricing, lower fees, and excellent customer reviews.
Comparisons With StubHub and SeatGeek
Regarding ticket resale platforms, StubHub, SeatGeek, and Vivid Seats are among the industry leaders. Each has its strengths and weaknesses. We've compiled some of the primary differences in the table below:
| | | | |
| --- | --- | --- | --- |
| | StubHub | SeatGeek | Vivid Seats |
| Search Criteria | Regarded as superior due to more options and flexibility. | Offers both desktop and mobile platforms but with fewer search options. | Functional, but with fewer search options as compared to StubHub. |
| Popularity and Growth | One of the most established and popular ticket resale sites. | Gaining popularity and user base in recent years. | Recommended as a preferred choice over competitors, indicating growth and popularity. |
| Discussion on Reddit | Commonly mentioned ticket resale, signifying significant user engagement. | Frequently compared with Vivid Seats on Reddit, indicating an active user base. | Often discussed in Reddit threads, showing strong community interest. |
| Fees and Services | Fees are generally higher compared to other platforms. | Has a clear fee structure but is not as competitive as other platforms. | Offers a fee calculator for transparency, which is uncommon in other platforms. |
Remember, the most suitable platform for selling your tickets largely depends on your unique needs and preferences. Vivid Seats, StubHub, and SeatGeek each offer something different to sellers and buyers alike.
Differences in Ticket Pricing and Fees
Vivid Seats stands out from its competitors regarding ticket pricing and fees. Unlike other platforms like StubHub and SeatGeek, Vivid Seats charges a 10% seller fee on the total sale price of tickets. This means sellers can keep more profits than platforms with higher fees.
Additionally, Vivid Seats' pricing structure considers supply and demand, seat location, and venue, resulting in fair and competitive ticket prices for buyers. So whether you're selling or buying tickets on Vivid Seats, you can expect transparency and reasonable fees that won't break the bank.
Customer Reviews and Satisfaction
Vivid Seats takes pride in its commitment to customer satisfaction, which is reflected in its users' positive reviews. With an overall Customer Satisfaction score of 11, Vivid Seats has earned a reputation for providing excellent service and reliable ticket options.
The company actively seeks feedback from customers, both positive and negative, and responds to 53% of negative reviews within just one week. This dedication to addressing customer concerns showcases their commitment to improving the user experience on their platform.
Additionally, Vivid Seats offers a buyer's guarantee, ensuring that all purchases are legitimate and protected. These factors contribute to the trustworthiness and credibility of Vivid Seats as a top choice for buying or selling event tickets online.
Also Read: How Much Are Taylor Swift Tickets – Prepare to Be Shocked!
Latest Updates and Trends on Vivid Seats
Vivid Seats has introduced new features and improvements in 2023 to enhance the user experience and keep up with consumer travel trends.
New Features and Improvements in 2023
Vivid Seats has introduced several new features and improvements in 2023 to enhance the user experience and make ticket buying and selling even easier. Here are some of the latest updates:
Faster Checkout Process: Vivid Seats has optimized their checkout process to ensure a seamless and quick experience for buyers. This means you can secure your tickets faster than ever before.
Enhanced Mobile App: The Vivid Seats mobile app has significantly improved, making it more user-friendly and intuitive. You can now easily browse events, search for tickets, and purchase online.
Advanced Filtering Options: To help you find the perfect tickets, Vivid Seats has added advanced filtering options to their search functionality. You can refine your search by date, price range, seating section, and more.
Interactive Seat Maps: Vivid Seats now offers interactive seating charts for many events, allowing you to see the view from each seat before making a purchase. This feature provides a better understanding of seat locations and improves decision-making.
Improved Seller Dashboard: For sellers, Vivid Seats has enhanced their seller dashboards with new tools and analytics to help optimize ticket listings. Sellers can now track sales performance and adjust pricing strategies accordingly.
Live Customer Support: Vivid Seats offers live customer support through various channels, including phone, email, and live chat. Their dedicated support team is available to assist with any questions or concerns you may have during the ticket-buying process.
Streamlined Refund Process: If an event is canceled or rescheduled, Vivid Seats has streamlined their refund process to ensure prompt refunds are issued to buyers. This gives customers peace of mind when purchasing tickets through their platform.
Enhanced Event Information: Vivid Seats has improved the information available for each listing to provide users with comprehensive event details. You can find additional information about artists/performers, venue amenities, and more.
Insights into Consumer Travel Trends
Consumer travel trends constantly evolve, and stay updated on the latest insights can help you make informed decisions when buying or selling tickets on Vivid Seats. In 2023, there has been a notable increase in demand for sports events as fans eagerly return to stadiums and arenas.
The Big Game, in particular, is seeing high ticket prices, with an average of $6,434 and attractive "get-in" deals starting at just $4. This highlights the strong interest in live sports experiences.
Additionally, Vivid Seats' partnership with Klarna offers flexible payment options that cater to customers' financial needs. By keeping track of these consumer travel trends, you can navigate the ticketing market more effectively and find opportunities for buying and selling tickets on Vivid Seats.
Frequently Asked Questions (FAQs)
Check some commonly asked questions on Vivid Seats below.
1. Can I sell any type of tickets on Vivid Seats?
Vivid Seats allows you to sell various event tickets, including sports games, concerts, theater shows, and more. However, ensuring that you have the legal rights to resell the tickets before listing them on Vivid Seats is important.
2. How do I create a seller account on Vivid Seats?
To create a seller account on Vivid Seats, visit their website and click the "Sell" tab. From there, you can follow the step-by-step instructions to provide your personal information and set up your account.
3. What are the fees involved in selling tickets on Vivid Seats?
Vivid Seats charges sellers a commission fee for each ticket sold. The commission fee varies based on the event category and ticket price. You can find detailed information about the fees in the seller dashboard or by contacting Vivid Seats support.
4. How do I list my tickets for sale on Vivid Seats?
To list your tickets for sale on Vivid Seats, log into your seller account and navigate to the "Sell Tickets" section. Follow the prompts to enter details about your event, including seat location, quantity of tickets available, and asking price. Once submitted, your listings will be approved before they are live on the site.