Discover the Hottest Ticket Deals on Stubhub [Latest Updates]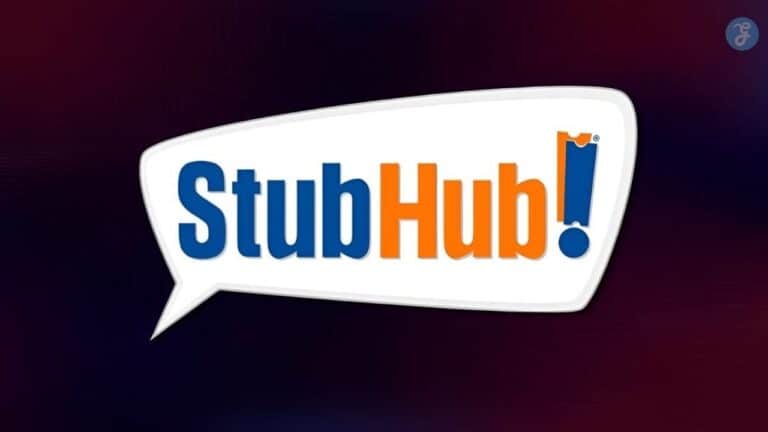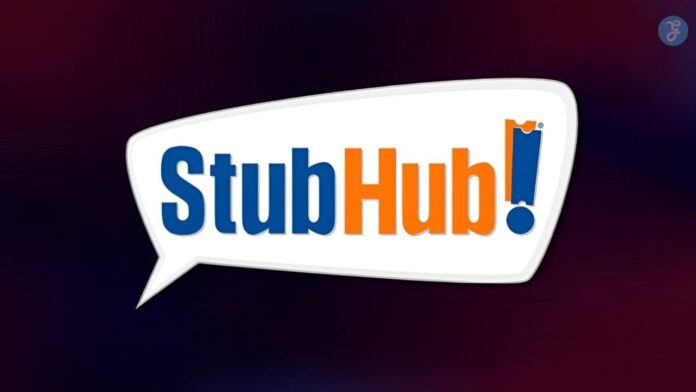 Ever wonder how to navigate the world of online ticket trading? Founded over 20 years ago, StubHub has become a leading platform for buying and selling event tickets. This article will guide you through all the ins and outs of using StubHub — from understanding its workings, fees, and policies to getting the latest updates in real-time.
Ready to dive in?
Content Highlights
StubHub is a leading online ticket trading platform where users can buy and sell event tickets from other users, offering convenience and accessibility to a wide range of entertainment options.

StubHub guarantees the authenticity and legitimacy of all tickets purchased through their platform, providing buyer protection in case of event cancellation and ensuring peace of mind for buyers.

When selling tickets on StubHub, sellers can easily list their tickets, set their asking price, choose delivery methods, and receive payment. However, sellers should be aware that fees and commissions apply when completing a transaction on the platform.

Users can manage their personal information and preferences on StubHub to customize their experience and ensure a secure ticket-buying or selling process.
What is StubHub?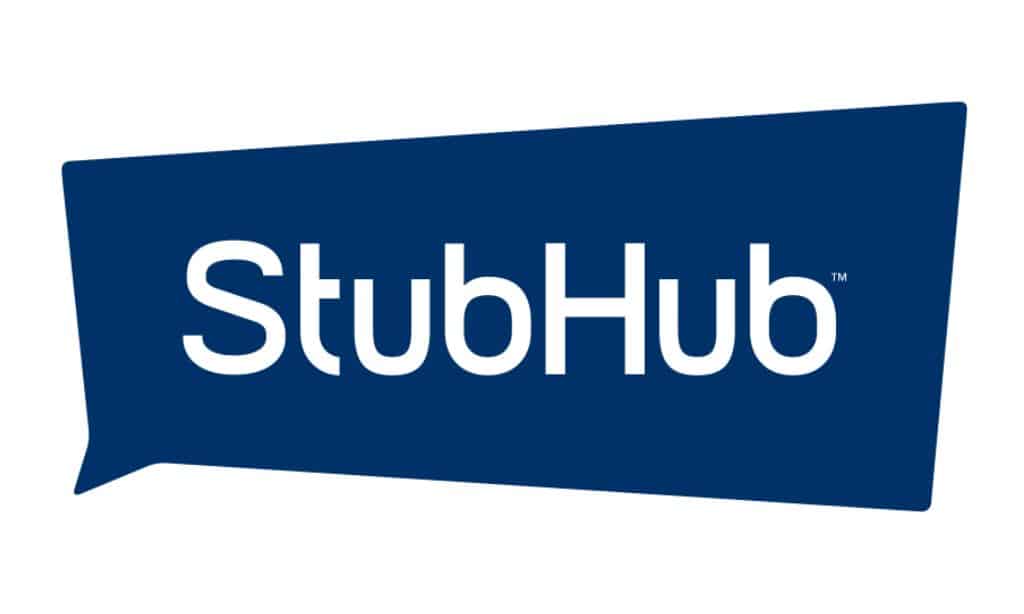 StubHub is an online ticket trading platform that allows users to purchase event tickets from other users, conveniently print tickets from the website or app.
An Online Ticket Trading Platform
StubHub revolutionizes the way we buy and sell tickets for a myriad of events. As America's largest online ticket marketplace, it offers an accessible platform where everyone can engage in trading or reselling tickets, regardless of their original supplier.
This flexible service differentiates StubHub from traditional providers like Ticketmaster, which sells exclusively to consumers. Through StubHub's user-friendly interface, you can effortlessly navigate various listings for sports matches, concerts, festivals, theatre shows and other anticipated events nationwide.
The company ensures a secure transaction process by guaranteeing the authenticity of all listed tickets – providing not only convenience but a peace of mind as well.
Purchase Event Tickets from Other Users
StubHub stands as a premier online ticket marketplace, offering you the convenience and accessibility to secure your spot for various events across the nation. It's simple; users can purchase event tickets from fellow fans directly on StubHub's robust platform, navigating a diverse range of entertainment offerings spanning concerts, sports games, festivals and more.
This user-to-user interface is particularly ideal for those sought-after live events that quickly sell out or are in high-demand. Unlike Ticketmaster, StubHub often makes these hard-to-get tickets obtainable ahead of time.
Utilizing the service also gives you peace-of-mind with its seat guarantee policy which ensures buyers will enjoy the event they've paid for. Although some users have faced ticket scams leading them unable to enter their desired event, rest assured Stubhub prioritizes customer satisfaction by issuing refunds and credits where necessary.
Print Tickets from the Website or App
Harnessing the robust functionality of StubHub, users can conveniently print event tickets directly from the website or the app. It's a simple process designed to provide seamless access to your purchased tickets.
Notably, this function does not extend to all events as some only offer mobile ticket options that must be scanned directly from your phone at entry points. For instance, if you've got stubhub taylor swift concert passes and it offers printable versions, simply locate them in 'My Tickets' section of your account and click on 'View & Print'.
On the other hand, for mobile-specific tickets like those commonly seen with major sports games or festivals, these can also be accessed via your StubHub account and are generally considered safe for use.
They not only display a barcode or QR code for scanning but can also be downloaded offline through StubHub's native app which adds an extra layer of convenience especially when internet connection is unreliable.
If you face any troubles along this process, do not hesitate to seek help from stubhub customer service who are always available to resolve issues efficiently.
Buying Tickets on StubHub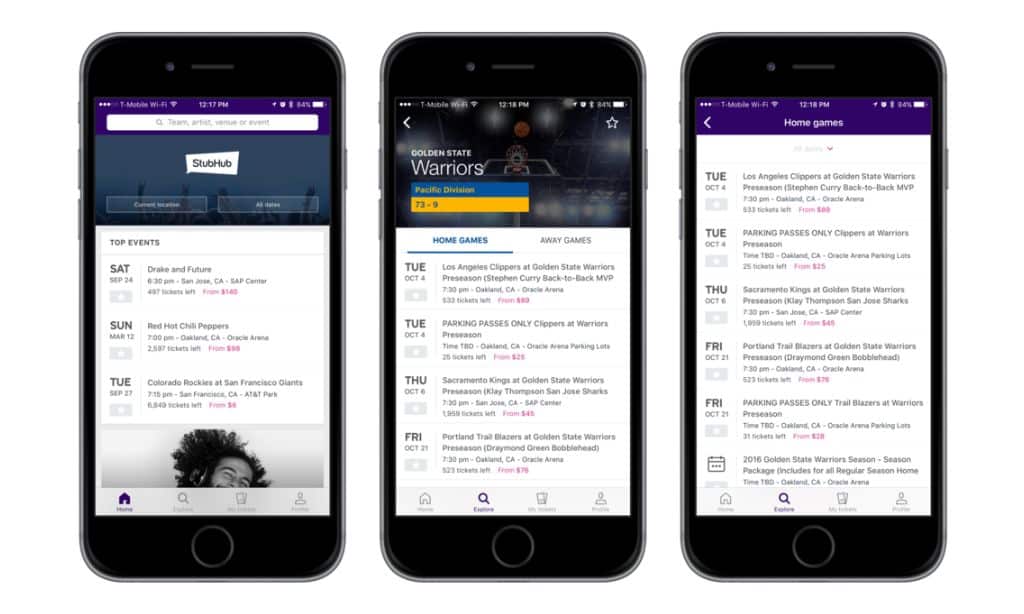 When buying tickets on StubHub, you can have peace of mind knowing that the platform offers buyer protection in case of event cancellation and ensures the authenticity and legitimacy of the tickets.
Authenticity and Legitimacy of Tickets
StubHub guarantees the authenticity and legitimacy of all tickets purchased through their platform, ensuring that buyers can attend the event they desire with peace of mind. With StubHub's 100% guarantee, you can trust that the tickets you receive are genuine or get a refund if there are any issues.
This means no more worrying about counterfeit tickets or scams commonly associated with buying from unreliable sources online. By choosing StubHub, you can confidently enjoy your favorite events knowing that your ticket is valid and backed by a trusted marketplace.
So skip the uncertainty and rely on StubHub for a secure ticket-buying experience.
Fees Associated With Ticket Purchases
When purchasing tickets on StubHub, it's important to be aware of the fees that are associated with your purchase. The fees charged by StubHub for buying tickets can vary depending on factors such as ticket price and demand.
As a buyer, you will be charged a 10% fee on each completed transaction. This fee is in place to help cover the costs of operating the platform and providing buyer protection.
It's worth noting that while some users have expressed frustration with these fees, StubHub does offer a 100% guarantee to ensure that buyers receive valid tickets or get their money back.
This added assurance can provide peace of mind when making a purchase on the platform. Additionally, it's always a good idea to compare prices and fees across different ticket-selling platforms like Ticketmaster to find the best deal for your desired event.
Read Also: How to Transfer Tickets on Ticketmaster? 
Buyer Protection in Case of Event Cancellation
StubHub offers a FanProtect Guarantee that ensures buyer protection in case of event cancellation. If an event is canceled and not rescheduled, buyers will receive a credit worth 120% of the amount paid for the impacted event or the option of a cash refund.
This means that customers can feel confident when purchasing tickets through StubHub, knowing that they are protected in unforeseen circumstances such as event cancellations due to illness or other reasons beyond their control.
With StubHub's commitment to providing buyer protection, you can have peace of mind when buying tickets for your favorite events.
Selling Tickets on StubHub
Learn how to easily list and sell your tickets on StubHub, including details about fees, commissions, and transfer options. Don't miss out on maximizing your ticket sales!
How to List and Sell Tickets
Listing and selling tickets on StubHub is a simple process that allows you to easily connect with potential buyers. Here's a step-by-step guide on how to list and sell your tickets:
Create a StubHub account: Sign up for a free account on the StubHub website or app.
Click on "Sell": Once logged in, navigate to the selling section by clicking on the "Sell" button.
Provide ticket details: Fill in all the necessary information about the event, including the date, venue, and seating details. Be sure to accurately describe your tickets to attract potential buyers.
Set your asking price: Determine how much you want to sell each ticket for. Consider factors such as demand, seat location, and face value when setting your price.
Choose delivery method: Select how you will deliver the tickets to the buyer. Options may include electronic delivery or physical mail.
Review and submit listing: Double-check all details of your listing before submitting it. Make sure everything is accurate and finalize your listing.
Manage your listings: Keep track of your listed tickets under the "My Tickets" section of your account. You can edit or update listings as needed.
Wait for buyers: Once your tickets are listed, potential buyers will be able to view and purchase them on StubHub.
Fulfilling sales: When a buyer purchases one of your tickets, StubHub will provide you with instructions on how to fulfill the sale, including delivering the tickets to the buyer.
Get paid: After successfully completing a sale, StubHub will handle payment processing on behalf of both parties involved in the transaction.
Fees and Commissions for Sellers
Selling tickets on StubHub comes with certain fees and commissions. When you successfully sell your tickets, StubHub charges sellers a 15% fee on each completed transaction. This means that if you sell a ticket for $100, you will be charged $15 by StubHub as their commission.
It is important to note that listing tickets for sale on StubHub does not incur any fees for sellers initially. However, once the tickets are sold, the 15% fee applies. While some may find the fees to be high or excessive, it is essential to understand that they cover the platform's services and buyer protection features provided by StubHub.
Comparing these fees with other platforms like Ticketmaster can help sellers make an informed decision about where to list their tickets based on their specific circumstances and preferences.
Transfer and Delivery Options
When selling tickets on StubHub, you have several options for transferring and delivering the tickets to the buyer. Here are the available methods:
Transfer through the original ticket provider: If you purchased your tickets from Ticketmaster, AXS, the team, venue, or another ticketing company, you can transfer the tickets to the buyer through your original ticket provider account.
Transfer via ticket transfer email: If you listed mobile tickets on StubHub, you will need to transfer them to the buyer through a ticket transfer email. This email can be sent either from Ticketmaster or directly from the seller.
Bank transfer for payment: To receive payment for your sold tickets on StubHub, you can add a new payment method and choose bank transfer as the payment option. This ensures a convenient and secure transfer of funds.
Change delivery method: If you need to change the delivery method for your sold tickets on StubHub, simply log into your account and go to "My Tickets". From there, select the sales section and make any necessary changes to ensure proper delivery to the buyer.
The transfer of tickets should be completed within 1 calendar day of the sale date if the event is more than 48 hours away.

Listing tickets on StubHub is both easy and free. Simply click on the "Sell" button located on either the home page or an event page.

Listing on StubHub does not require additional fees or commissions for sellers.

When selling Ticketmaster tickets on StubHub, it is important to follow their guidelines regarding ticket transfers and ensure compliance with their policies.
Account and Settings
Manage your personal information, choose your preferred payment and payout options, and customize your communication preferences on StubHub.
Managing Personal Information
In order to ensure a personalized and secure experience on StubHub, users have the ability to easily manage their personal information. This includes updating payment details, addresses, and passwords within their account settings.
By navigating to the 'Profile' section and selecting 'Settings', users can conveniently make any necessary changes. For example, if you need to add or delete an address, simply go to 'My tickets' and choose 'Settings'.
From there, you can edit existing addresses with just a few clicks. It's worth noting that all personal information is handled in accordance with StubHub's privacy policy, which ensures it is used for business purposes only.
Payment and Payout Options
StubHub provides users with convenient payment and payout options when selling tickets. As a seller, you have the choice between two methods: PayPal and direct deposit. To set up your preferred payment method, simply go to your Profile settings on the StubHub website or app.
StubHub makes it easy for sellers by pre-populating their PayPal information for seamless setup. It's important to note that StubHub pays sellers for all ticket sales fulfilled, rather than the buyers themselves.
This ensures a smooth and reliable transaction process. When it comes to receiving payouts, StubHub allows sellers to choose between PayPal and direct deposit, giving them flexibility in managing their finances.
Communication Preferences
Managing your communication preferences on StubHub is simple and straightforward. Within your account settings, you have the ability to customize how you receive notifications from StubHub.
Whether it's important updates about events or special promotions, you can choose to enable email and mobile notification toggles according to your preference. Rest assured that StubHub takes privacy seriously and has a privacy policy in place to protect your personal information.
You are in control of when and how you stay informed about all things StubHub.
If you want you can also read –Get Ready to Get Taylor Swift Tickets
Events and Venues
StubHub offers a wide range of tickets to popular events and venues, allowing users to find and purchase tickets for concerts, sports games, festivals, and more.
Popular Events and Venues on StubHub
StubHub offers a wide range of popular events and venues for you to choose from. Whether you're a sports fan, a concert-goer, or a theater enthusiast, StubHub has got you covered. From major sporting events like the Super Bowl and the World Series to top concerts by artists like Taylor Swift and Ed Sheeran, there's something for everyone.
You can also find tickets to hit Broadway shows and other theatrical performances. With StubHub's extensive selection and user-friendly platform, finding tickets to your favorite events is easy.
So whether it's catching your favorite team play live or singing along to your favorite band, StubHub gives you access to all the must-see events and venues.
Tips for Finding and Buying Tickets
Utilize the search filters on StubHub to narrow down your ticket options based on criteria such as date, location, and price range.

Keep an eye out for newly listed tickets, as they may be priced lower than those that have been available for a while.

Use the interactive venue map provided by StubHub to view available seats and their corresponding prices. This can help you find the best seat at the best price.

Consider purchasing tickets from sellers with a high number of positive reviews and ratings to ensure a reliable transaction.

Take advantage of StubHub's mobile app, which allows you to easily browse and purchase tickets on the go.

Sign up for email alerts or follow StubHub's social media pages to stay updated on special promotions, discounts, and presales for your favorite events.

If you're attending an event with a group of people, consider using the "seat together" option when searching for tickets to ensure everyone can sit together.

Be aware of any restrictions or guidelines regarding ticket purchases for high – demand events. Some events may have specific rules in place to prevent ticket scalping.

Compare ticket prices across different platforms before making a purchase. While StubHub is known for its wide selection, it's always good to check if there are better deals elsewhere.

As always, exercise caution when buying tickets from individuals rather than professional sellers. Ensure that the seller is reputable and that the transaction is secure before proceeding.
Accessing Event Information and Directions
Accessing event information and directions on StubHub is simple and convenient. Here's how:
Log into your StubHub account.

Click on your profile to access your account settings.

Navigate to the "Events" section, where you can find a list of upcoming events you have purchased tickets for or are interested in.

Click on the event you want more information about.

In the event details page, you can find important information like the date, time, and venue location.

If available, there will also be a map showing the venue's location relative to your current location or any other specified point of interest.

If you need directions to the venue, simply click on "Get Directions" located within the event details page.

You will be redirected to a new page where you can enter your starting location or use your device's current location as a reference point.

After entering your desired starting point, click "Get Directions," and StubHub will provide step-by-step instructions on how to reach the venue.

You can also view alternate routes or modes of transportation if applicable (e.g., driving, public transportation).
StubHub Community
Engage with other StubHub users in forums, get support, and share your experiences – be a part of the vibrant StubHub community. Find out more about the benefits of joining the community on our website.
Discover what others have to say and connect with fellow event-goers today! Don't miss out on this opportunity to enhance your ticket-buying or selling experience. Read on for more exciting updates and news about StubHub!
Participating in Forums and Discussions
To maximize your experience on StubHub, it's important to take advantage of the platform's active community forums and discussions. Here are some tips on how to participate effectively:
Ask questions: If you have any doubts or need assistance regarding ticket purchases, event details, or account management, don't hesitate to ask the StubHub Community. They are there to help and provide valuable insights.
Share your experiences: Whether you had a great seat at a concert or had an issue with ticket delivery, sharing your experiences can help other users make informed decisions. It also allows for discussion and potential solutions among fellow StubHub members.
Contribute to discussions: Engage in ongoing conversations about events, venues, or even specific artists. By joining the discussion, you can exchange information, opinions, and recommendations with others who share similar interests.
Stay updated on policies and guidelines: The StubHub Community is a reliable source for updates on policies and guidelines related to ticket purchases and sales. Be sure to keep an eye out for any new information that could affect your transactions.
Offer assistance: If you have knowledge or expertise in a particular area related to StubHub or event tickets, consider offering assistance to those seeking advice. Your input will be greatly appreciated by others within the community.
Follow forum etiquette: When participating in forums and discussions, it's essential to maintain respectful communication with other members. Avoid personal attacks or offensive language that could disrupt the helpful environment of the community.
"The StubHub Community is a forum where customers can ask questions…"

"The forum allows users to engage in discussions…"

"There are support forums available that compare Ticketmaster and StubHub…"
Getting Support and Assistance
Need help with a ticket-related issue or have a question about StubHub? You can get support and assistance from the StubHub Community forum and other resources. Here are ways to find the help you need:
Visit the StubHub Community forum: Join a community of StubHub users where you can ask questions, share insights, and get answers from fellow customers. It's a valuable resource for finding solutions to common issues and getting support.
Search for answers: Use the search function within the StubHub Community forum to find relevant threads and discussions related to your query. Many questions may have already been answered by other users.
Contact customer support: If you can't find the information you need in the forum, you can reach out to StubHub's customer support team directly for assistance. Visit their website or check your confirmation email for contact options.
Check FAQs and Help Center: StubHub provides a comprehensive FAQ section and Help Center that cover various topics, including buying, selling, payments, delivery methods, and account management. The Help Center is a great starting point for finding answers to common inquiries.
Explore online resources: In addition to the forum and help center, there are other online resources available that provide tips, guides, and tutorials on using StubHub effectively. These resources can help address specific queries you may have.
The StubHub Community is a forum where customers can ask questions and get answers regarding tickets, events, and account-related inquiries.

Customers can seek support and assistance from other StubHub users in the StubHub Community forum.

Support is available for various issues such as getting paid for ticket sales, different ticket types, delivery methods, and missing listings.

The StubHub Community forum provides the latest updates and information related to StubHub, including support and assistance for various ticket-related matters.

Users can find trending questions, such as different ticket types on StubHub and when they can expect to receive their tickets.
Sharing Experiences and Insights
The StubHub Community is a fantastic platform for fans to connect and share their experiences and insights. It's a vibrant hub where users can engage in discussions, ask questions, and gain valuable knowledge about different events.
Being part of this community allows you to tap into the collective wisdom of fellow fans who have attended similar events or faced similar challenges. Whether you want to know more about seating options, parking tips, or even recommendations for nearby restaurants, the StubHub Community is an excellent resource that ensures you're well-prepared for your next live event adventure.
So dive in and start sharing your own experiences while benefitting from the wealth of information available from other passionate event-goers!
Read More: How to Sell Tickets on Ticketmaster?
Major Events
StubHub provides comprehensive coverage and updates on major concerts, sports games, and festivals, offering tips for buying tickets to high-demand events and exclusive promotions.
Coverage and Updates on Major Concerts, Sports Games, and Festivals
StubHub provides extensive coverage and updates on major concerts, sports games, and festivals. As a leading ticket exchange and resale company, StubHub offers access to over 10 million upcoming live events, including popular music concerts, thrilling sporting matches, and unforgettable festival experiences.
Whether you're a fan of Taylor Swift or eager to catch the latest NFL game, StubHub keeps you in the know with the latest updates on tickets availability and event details. With their comprehensive ticket marketplace, you can find your favorite events all in one place and stay up-to-date with any changes or added performances.
Don't miss out on the hottest concerts or nail-biting sports games – turn to StubHub for all your event coverage needs.
Tips for Buying Tickets for High-Demand Events
Start early: High-demand events often sell out quickly, so it's best to start looking for tickets as soon as they go on sale. Don't wait until the last minute!
Compare prices: Don't settle for the first price you see. Explore different ticket options and compare prices from different sellers to find the best deal.
Consider alternative dates or seating options: If tickets for your desired date are sold out or too expensive, consider attending the event on a different date or exploring alternative seating options.
Use official sources: Whenever possible, purchase tickets directly from the event organizer or their official ticketing partner to avoid scams or counterfeit tickets.
Check StubHub frequently: Keep checking StubHub regularly, as new tickets may become available closer to the event date due to sellers adjusting their plans or releasing additional inventory.
Utilize mobile alerts: Set up mobile alerts on StubHub for specific events you're interested in. This way, you'll be notified immediately when new tickets are listed for sale.
Consider weekday events: High-demand events during weekdays might have less competition and lower ticket prices compared to weekend shows.
Be flexible with seating preferences: If getting into the event is more important than having front-row seats, consider purchasing cheaper seats that still provide a great view of the performance or game.
Read seller reviews and ratings: Before buying tickets from a seller on StubHub, take a moment to review their rating and feedback from previous buyers to ensure they are trustworthy.
Be aware of delivery methods: Some sellers may offer electronic ticket transfer options, while others might require physical ticket delivery by mail or pick-up at will call.
Remember, high-demand events can be competitive, but with these tips in mind and using StubHub as your trusted platform, you'll have a better chance of securing tickets to your favorite live experiences!
Special Promotions and Offers for Major Events
StubHub offers exciting special promotions and exclusive offers for major events that you won't want to miss. Whether you're a sports fan, concert-goer, or theater enthusiast, StubHub has fantastic deals to make your experience even more memorable.
From discounted ticket prices to VIP upgrades and package deals, there are plenty of opportunities to save money and enhance your event-going experience. Keep an eye out for these special promotions and take advantage of the amazing offers available on StubHub.
Latest Updates and News
Stay up to date with the latest features, policies, and industry news on StubHub. Discover new enhancements to improve your ticket buying and selling experience, stay informed about updates to policies and guidelines, and keep track of relevant trends in the ticketing industry.
New Features and Enhancements on StubHub
StubHub has recently introduced exciting new features and enhancements that make buying and selling tickets even easier. One of the updates includes integration with iMessage for iOS users, allowing them to conveniently share and vote on tickets through the StubHub app.
This means you can easily coordinate plans with friends or family before making a purchase. Additionally, StubHub has expanded its platform to include rich media content such as images, videos, and custom seat views from event venues worldwide.
With these enhancements, StubHub continues to be at the forefront of providing a seamless ticket-trading experience for all its users.
Updates on Policies and Guidelines
StubHub continuously updates its policies and guidelines to provide a safe and reliable ticket trading platform for its users. It is important for users to stay informed about these updates to ensure compliance with the platform's rules.
Recently, StubHub has made changes to their Privacy Policy, prioritizing user privacy and providing transparency in how personal information is collected and used. Sellers are now required to disclose any COVID-19 health and safety requirements that differ from the venue policy in their listings, ensuring clear communication with buyers.
Additionally, it is crucial for users to comply with applicable laws, regulations, and the terms of the User Agreement and Seller Policies when listing, selling, and delivering tickets on StubHub.
Relevant Industry News and Trends
StubHub continues to make waves in the live event marketplace with its recent strategic partnership with The Athletic, a renowned digital sports media outlet. This collaboration aims to enhance the reach and influence of both platforms, providing sports enthusiasts with even more opportunities to access tickets for their favorite events.
As of May 19, 2023, this partnership signifies StubHub's commitment to expanding its services and staying at the forefront of industry trends. With The Athletic's extensive sports coverage and StubHub's trusted ticket marketplace, fans can expect a seamless experience when it comes to finding and purchasing tickets for sporting events around the world.
This exciting development further solidifies StubHub as a leader in the live event industry and reinforces its dedication to meeting the evolving demands of event-goers.
Frequently Asked Questions (FAQs)
If you have queries on StubHub, you can check below in common answers. 
1. What is Stubhub and how does it work?
Stubhub is an online marketplace for buying and selling tickets to various events such as concerts, sports games, and theater shows. Users can list their tickets for sale or browse available listings to purchase tickets securely through the platform.
2. Is Stubhub a reliable platform for purchasing event tickets?
Yes, Stubhub is known for its reliability in the ticket resale market. The platform guarantees that buyers will receive valid tickets on time for the event they purchased, and sellers are required to fulfill their obligations or face penalties.
3. Are there any fees associated with using Stubhub?
Yes, Stubhub charges service fees which are added to the ticket price during checkout. These fees help cover costs associated with maintaining the platform, ensuring secure transactions, and providing customer support.
4. What are some of the latest updates on Stubhub?
As of [insert date], some of the latest updates on Stubhub include improved mobile app functionality for easier browsing and purchasing, enhanced security measures to protect against fraudulent activity, and expanded partnerships with event organizers to offer exclusive deals and VIP experiences. It's always recommended to check their official website or app for the most up-to-date information on new features and promotions.
Subscribe to Our Latest Newsletter
To Read Our Exclusive Content, Sign up Now.
$5/Monthly, $50/Yearly