Vivid Seats: From Epic Concerts to Must-See Sports Matches [Latest Updates]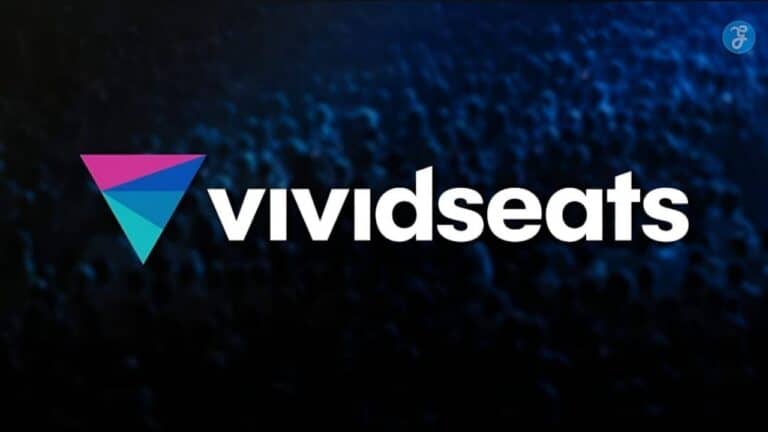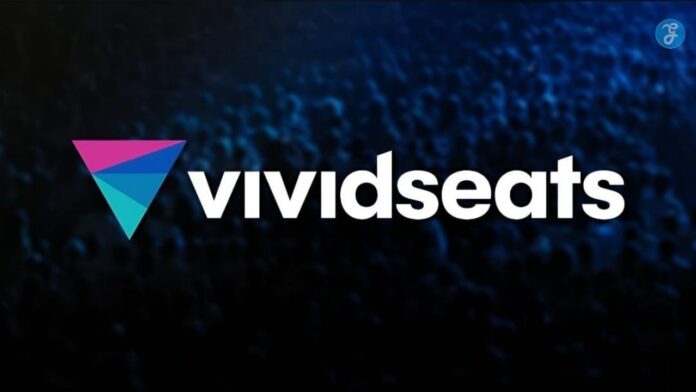 Looking for the best platform to buy or sell tickets to your favorite live events? Vivid Seats, a premier ticket exchange marketplace operating since 2001, could be your go-to solution.
This blog will provide you with a comprehensive guide about everything you need to know about Vivid Seats, including its rewards program, how it works, and plenty more useful updates.
Let's dive in!
Content Highlight
Vivid Seats is a premier ticket exchange marketplace that has been operating since 2001, offering a wide range of tickets to major entertainment events such as the MLB All-Star Game and Home Run Derby, NBA games, country music concerts, Grammy nominee concerts, and more.

For sports fans, Vivid Seats provides detailed guides to major sporting events like the NBA schedule release date and key games. They also offer last-minute tickets for those who don't want to miss out on important matchups throughout the season.

Country music enthusiasts can rely on Vivid Seats for information about top country artists in every state and access to upcoming country music concerts nationwide. Their mobile app and user-friendly platform make it easy to get up close with favorite country stars.

Vivid Seats' gift guides make finding the perfect tickets for special occasions like Father's Day, Mother's Day, Valentine's Day, and Christmas simple. Whether you're looking for concert tickets or show admissions, they have a wide selection of options.
Vivid Seats' Ticket Guide to Major Entertainment Events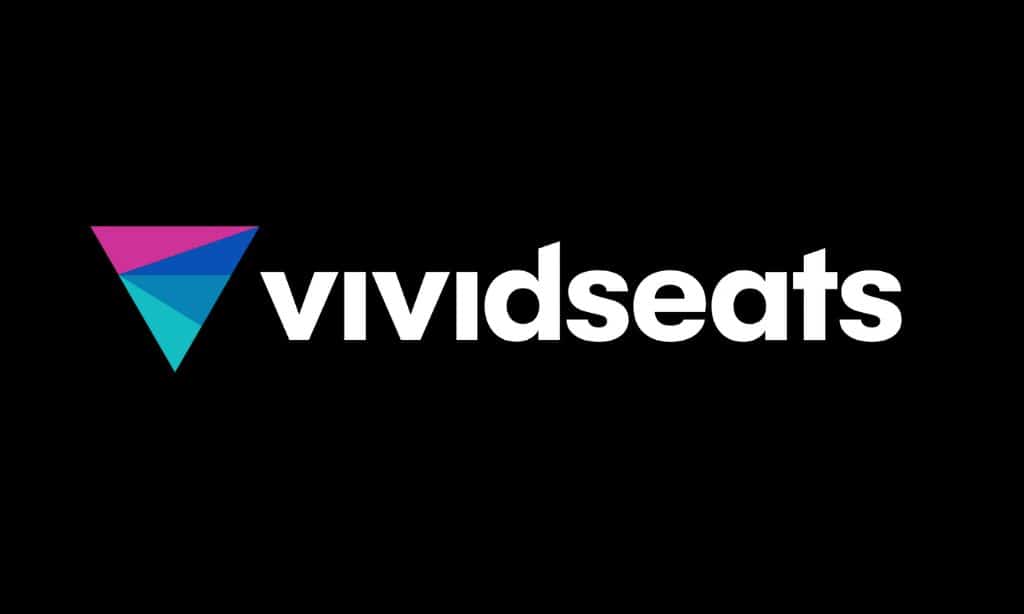 Vivid Seats offers a comprehensive ticket guide to major entertainment events, including the MLB All-Star Game and Home Run Derby, NBA schedule release date and key games, top country artists in every state, top blogs for rap and hip hop fans in 2023, and Grammy nominee concerts near you.
MLB All-Star Game and Home Run Derby
With excitement building across the globe, Vivid Seats is your go-to platform for securing tickets to the MLB All-Star Game and Home Run Derby. Declining ticket prices allow fans to immerse in these captivating sporting events without breaking the bank.
Starting at $249 (excluding fees), you can experience spellbinding moments of the Home Run Derby firsthand or witness all-star talent at its pinnacle during the MLB All-Star Game, with tickets beginning at $375 before fees.
Stay ahead of other enthusiastic spectators by subscribing to Mastercard's official All-Star Game newsletter available through Vivid Seats. Get real-time updates on ticket availability, pricing trends, and more on Vivid Seat's streamlined platform.
Embrace live action like never before with 2023 event sale dates rapidly approaching, ensuring a seamless transition into an unforgettable baseball season!
NBA Schedule Release Date and Key Games
As basketball enthusiasts eagerly await the release of the NBA 2023-2024 season schedule, ticket platforms like Vivid Seats stand ready to provide a detailed guide to all key games.
Fans will find it beneficial to keep an eye on Vivid Seats as they specialize in offering prime sports events tickets at attractive prices. According to data by Vivid Seats, the cost for an average NBA ticket during summer league Friday matches has been recorded at around $106.
In the past seasons, fans have heavily relied on reselling marketplaces like StubHub and Vivid Seats due to their ability to provide last-minute NBA tickets. Even though these may be sold at somewhat inflated prices, basketball aficionados find them worth every penny when trying not to miss out on pivotal clashes throughout the season.
From regular-season encounters featuring top-performing teams battling it out on the court, playoff battles with high stakes, or even witnessing potential history-making finals moments – vivid seats customer service is known for accommodating all sorts of requests from its patrons.
Therefore, once the highly anticipated NBA schedule is out, visiting a platform like 'Vivid Seats' could ensure you'll never miss your favorite team's key game.
Top Country Artists in Every State
Vivid Seats' comprehensive research offers insight into the top country artists in every state. Garnering much attention is Miranda Lambert, whose fan base pervades Tennessee, Nevada, Montana, Nebraska, and Missouri. Equally remarkable is Carrie Underwood's fame across these same regions. These dynamic artists have become popular through frequent performances at big-name venues like the Grand Ole Opry House in Nashville and the NRG Stadium in Houston.
Top Blogs for Rap and Hip Hop Fans in 2023
Check out these top blogs for rap and hip-hop fans in 2023:
AllHipHop.com: Known for its comprehensive coverage of the rap and hip-hop scene, AllHipHop.com is a must-read for any fan. Stay updated on the latest news, album releases, and interviews with your favorite artists.
XXL Mag: XXL Mag is a leading publication in the hip-hop industry, offering in-depth profiles of emerging artists as well as articles on the hottest trends and developments in rap music.
Complex: With a dedicated section for rap and hip-hop culture, Complex covers everything from music reviews to fashion trends within the genre. Get your daily dose of news, interviews, and exclusive features.
Pitchfork: While known for its indie music coverage, Pitchfork also pays close attention to rap and hip hop. Discover new artists and read thought-provoking reviews that delve into the artistic side of the genre.
HotNewHipHop: As the name suggests, HotNewHipHop is where you'll find all the latest releases from your favorite rappers. From mixtapes to singles to album drops, this blog keeps you up to date on what's hot in the world of hip hop.
Rap Radar: Founded by influential radio personality Elliott Wilson, Rap Radar offers exclusive interviews with some of today's biggest names in rap. Dive deep into their conversations and gain insights into their creative processes.
Genius: Not just a lyrics website anymore, Genius has evolved into a hub for all things rap and hip hop-related. Explore artist annotations, watch interviews, and dissect song meanings with this informative blog.
DJBooth: If you're interested in discovering underground talent before they blow up, DJBooth is the place to go. This blog shines a spotlight on up-and-coming artists who are pushing boundaries within the genre.
The Source: A classic in the rap and hip hop community, The Source has been around since 1988. It covers all aspects of the culture, from music to fashion and beyond.
HipHopDX: HipHopDX provides a mix of news, reviews, and commentary on rap music. Stay informed on the latest happenings in the industry with their detailed reporting.
Grammy Nominee Concerts Near You
Lizzo has 17 upcoming tour stops in support of her new album "Special" according to a Vivid Seats analysis of concert data.

Vivid Seats offers tickets to Grammy nominee concerts near you, allowing you to experience the excitement and live performances of your favorite artists.

From popular solo acts to beloved bands, Vivid Seats provides access to the hottest Grammy – nominated artists touring across the country.

Whether you're a fan of pop, rock, R&B, or any other genre, Vivid Seats has a wide selection of Grammy nominee concerts for you to choose from.

With Vivid Seats' map feature, you can easily locate the closest Grammy nominee concert near your location, making it convenient for you to plan your night out.

Don't miss the chance to see your favorite artists perform live on stage as they celebrate their Grammy nominations. Get your tickets through Vivid Seats and enjoy an unforgettable concert experience.
Read Also: How to Transfer Tickets on Ticketmaster? 
Vivid Seats' Gift Guides for Special Occasions
Vivid Seats offers gift guides for special occasions, including Father's Day, Mother's Day, Valentine's Day, and Christmas.
Father's Day
Celebrate Father's Day in style with Vivid Seats' gift guide, designed to help you find the perfect tickets for every type of dad. Whether he's a sports fanatic, music lover, or theater enthusiast, Vivid Seats has got you covered.
Consider giving him the experience of a lifetime by purchasing concert tickets, game passes, or show admissions. And if you're not sure which event he would love most, why not opt for a gift card and let him choose himself? With Vivid Seats' wide selection and easy-to-use platform, finding the perfect Father's Day gift has never been easier.
Don't miss out on creating memories that will last a lifetime – check out Vivid Seats today!
Mother's Day
Celebrate Mother's Day with Vivid Seats and give your mom the gift of unforgettable memories. Whether she's a music lover, sports fan, or theater enthusiast, Vivid Seats has the perfect ticket options to make her day special.
From concerts by her favorite artists to exciting sporting events and captivating theatrical performances, there are endless possibilities to choose from. And if you're not sure what specific event she would enjoy, Vivid Seats also offers gift cards that can be used for any occasion.
With their wide range of offerings and easy-to-use platform, finding the perfect Mother's Day gift has never been easier. Don't miss out on this opportunity to show your appreciation for all that your mom does by giving her an experience she'll cherish forever.
Valentine's Day
Looking for the perfect Valentine's Day gift? Look no further than Vivid Seats' Valentine's Day Gift Guide. With a curated list of the best concerts and sports matchups to attend on Valentine's Day, you'll be sure to find something unforgettable for your special someone.
And with Vivid Seats' 100% Buyer Guarantee, you can purchase your tickets with confidence, knowing that you're protected. Whether you're looking for a romantic concert or an exciting sports event, Vivid Seats has got you covered this Valentine's Day.
Don't miss out on creating memories that will last a lifetime.
Christmas
During the holiday season, Vivid Seats has you covered when it comes to finding the perfect Christmas gift. Instead of giving material presents, why not consider gifting an unforgettable experience? Vivid Seats offers a holiday gift guide that focuses on experiential gifts like sports tickets for the biggest fans in your life.
Whether it's NBA games or NFL matchups, there's something for everyone. Plus, if you're unsure about which event to choose, Vivid Seats also offers gift cards that can be used for any event and have no expiration date.
So this year, give the gift of memories with Vivid Seats.
If you're wondering about fees associated with purchasing tickets through Vivid Seats, rest assured knowing that they offer "No Fees Tickets". While many ticket platforms charge additional fees on top of ticket prices, Vivid Seats eliminates those extra costs so you pay only what is stated upfront.
With their commitment to transparency and providing a seamless ticket-buying experience, Vivid Seats is trusted by millions of fans seeking live entertainment events all year round.
Vivid Seats Rewards Program
Discover the exciting world of Vivid Seats Rewards, where you can earn and redeem rewards for being a loyal fan! Read on to learn all about the exclusive benefits and perks that await you.
Overview of Vivid Seats Rewards
Vivid Seats Rewards is a free loyalty program offered by Vivid Seats, designed to give fans incredible benefits and savings on their ticket purchases. With this program, every fan can earn rewards from every ticket they buy, helping them save money and gain access to even more exciting live events.
Through the program, fans can collect stamps with each ticket purchase, which can then be redeemed for discounts, ticket upgrades, and other fantastic perks. Enrolling in Vivid Seats Rewards is easy – just download the app and enter your phone number to get started.
This exclusive loyalty program also offers birthday rewards and surprise upgrades at different levels, making it a must-have for any live event enthusiast. Don't miss out on all the amazing benefits that Vivid Seats Rewards has to offer!
How to Earn and Redeem Rewards
To earn and redeem rewards with Vivid Seats, follow these simple steps:
Enroll in Vivid Seats Rewards: Download the Vivid Seats app and enter your phone number to join the rewards program.
Earn Reward Credits: As a member of Vivid Seats Rewards, you can collect stamps by making eligible purchases through the app. Each stamp represents a certain dollar value spent on tickets.
Reach Different Levels and Status: The more you spend, the higher your level within the Rewards program. Levels include Icon, Elite, Legend, and more. Each level comes with its own exclusive perks and benefits.
Redeem Your Reward Credits: Once you've accumulated enough stamps, you can use them to redeem Reward Credits towards future ticket purchases on Vivid Seats.
Enjoy Free Tickets and Surprise Upgrades: With your earned Reward Credits, you have the opportunity to receive free tickets or surprise upgrades for select events. It's like getting an extra reward for being a loyal customer!
Use Your Rewards in the App: When purchasing tickets through the Vivid Seats app, you can apply your Reward Credits at checkout to get discounts or even score free tickets.
Keep Tabs on Expiration Dates: While your Reward Credits are valid until their expiration date even if the Rewards Program is terminated by Vivid Seats, it's important to stay aware of those dates so you don't miss out on using your hard-earned rewards.
Real Rewards for Real Fans
Vivid Seats' loyalty program, known as Vivid Seats Rewards, is all about recognizing the passion and commitment of real fans. By enrolling in this free program, fans can earn rewards on every ticket purchase they make.
With each ticket transaction, fans collect stamps, and after accumulating 10 stamps, they unlock exciting benefits like free tickets and surprise upgrades.
To join Vivid Seats Rewards, simply download the Vivid Seats app and enter your phone number – it's that easy. This loyalty program is designed to cater to the needs of genuine event-goers who love attending concerts, sporting events, and more.
The perks and discounts offered through the program ensure that every fan can save on their ticket purchases while enjoying a secure buying experience protected by Vivid Seats' 100% Buyer Guarantee.
The positive reviews pouring in from users attest to the popularity of Vivid Seats Rewards among avid fans. And with opportunities to progress through different levels within the program – unlocking even greater benefits along the way – there's something for everyone.
Plus, members also receive a special birthday reward as an added bonus.
Concert Tours and Events in 2024
Vivid Seats predicts the top concerts and tours for 2024, along with highlighting the New Year's Eve concerts and events in 2023.
Predicting the Top Concerts and Tours in 2024
Get ready for an unforgettable year of live music as we predict the top concerts and tours in 2024. Tony Jackson, known for his soulful country tunes, will be hitting the road with tour dates across various cities.
Keep an eye out for All-4-One's upcoming concert announcements as they prepare to captivate audiences once again. And don't miss Taylor Swift's 'Eras Tour' concerts at Arrowhead Stadium in Kansas City, where ticket prices are expected to drop.
Plus, get ready for Beyonce's highly anticipated Renaissance World Tour in 2024 – you can find affordable tickets through various trusted ticket-selling platforms. With a lineup like this, it's clear that 2024 is going to be an incredible year for live music experiences.
New Year's Eve Concerts and Events in 2023
Experience unforgettable live performances and ring in the New Year with a bang! Check out the exciting lineup of New Year's Eve concerts and events in 2023:
Get ready to dance the night away with your favorite artists at New Year's Eve concerts across the country.

Enjoy a high – energy performance by SUGA, a popular music act that is expected to announce a tour for 2023.

Celebrate the start of the year with live music from top artists across various genres, including pop, rock, hip hop, and more.

Indulge in laughter with hilarious comedy shows taking place on New Year's Eve.

Experience the thrill of live performances by renowned musicians and singers at state venues near you.

Take advantage of Vivid Seats' 100% buyer guarantee to secure your tickets for an unforgettable New Year's Eve celebration.

Immerse yourself in the vibrant atmosphere of these must – see live events that showcase talent from around the world.

Discover new music acts and enjoy performances by established artists as they kick off the year on a high note.

Start your year on a musical high with memorable concerts and events happening on New Year's Eve 2023.

Find all the information you need about New Year's Eve concerts and events on Vivid Seats – your trusted source for finding the hottest tickets in town!
If you want you can also read –Get Ready to Get Taylor Swift Tickets
Popular Sports Events
Discover the most anticipated sports events, including MLB Opening Day and the NFL Schedule Release Date, as well as the most popular NFL and MLB teams by county and WNBA teams in each state.
MLB Opening Day Schedule and Starting Pitchers
The MLB Opening Day is a highly anticipated event for baseball fans across the country. In 2023, it was even more significant as all 30 teams took the field on the same day for the first time since 1968.
The schedule featured exciting matchups and starting pitchers that had fans buzzing with anticipation. For example, Tom Seaver holds the record for the most career Opening Day starts with an impressive 16 starts under his belt.
Other notable names include Steve Carlton, Jack Morris, Randy Johnson, and Walter Johnson, each with 14 Opening Day starts to their name. If you're looking to catch your favorite team's season opener or curious about who will be on the mound for this special occasion, Vivid Seats has all the information and tickets you need to ensure an unforgettable experience at MLB Opening Day games.
NFL Schedule Release Date and Top Games
The release of the NFL schedule is highly anticipated by football fans all over the country. Mark your calendars for May 11th, as that's when the 2023 schedule will be unveiled. Vivid Seats has you covered with all the latest updates and information about this exciting event.
From historical data to matchup details, we've got everything you need to plan your game day experience. And speaking of game day, we've compiled a list of the top games for the upcoming season based on sales data.
So whether you're a die-hard fan or just looking for an exhilarating live sports experience, trust Vivid Seats to provide you with access to the best NFL games around.
Most Popular NFL and MLB Teams by County
| | | |
| --- | --- | --- |
| County | Most Popular NFL Team | Most Popular MLB Team |
| Los Angeles County, CA | The Rams are the most popular NFL team in Los Angeles county, reflecting a strong local fan base. | Based on Vivid Seats' ticket data, the Dodgers are the most popular MLB team in Los Angeles county. |
| Cook County, IL | The Bears rule the roost in Cook County, as evidenced by Vivid Seats' sales data. | White Sox are the most favored MLB team in Cook county, as reflected by Vivid's ticket sales. |
| Maricopa County, AZ | The Cardinals have the most local fans in Maricopa county according to Vivid Seats' ticket sales data. | Arizona Diamondbacks have a strong fan presence in Maricopa county, states Vivid Seats' ticket data. |
| Miami-Dade County, FL | Miami Dolphins are the popular NFL team in Miami-Dade county based on ticket sales by Vivid Seats. | In Miami-Dade county, the Miami Marlins are the most popular MLB team, according to Vivid Seats data. |
| Dallas County, TX | The Dallas Cowboys are the most loved NFL team in Dallas county, as backed by Vivid Seats' ticket sales. | Texas Rangers are the favored MLB team in Dallas county, as per Vivid Seats' ticket sales data. |
The data provided by Vivid Seats serves as an invaluable resource, providing a snapshot of team popularity at a county level. For local sports fans, this data offers an exciting overview of regional preferences and a deeper understanding of the regional sports landscape.
Most Popular WNBA Teams in Each State
The popularity of WNBA teams varies across the United States. Based on data from Vivid Seats, we have prepared a table that shows the most popular teams in each state.
| | |
| --- | --- |
| State | Most Popular WNBA Team |
| Connecticut | Connecticut Sun |
| Texas | Dallas Wings |
| Washington | Seattle Storm |
| Illinois | Chicago Sky |
| California | Los Angeles Sparks |
| Minnesota | Minnesota Lynx |
This table represents the popularity of WNBA teams by state. You can secure your tickets to watch these teams through Vivid Seats. Not only does Vivid Seats offer an easy ticket purchasing process, but they also have a rewards program where you can earn points with every purchase.
Las Vegas Residencies
Las Vegas is known for its spectacular entertainment scene, and Vivid Seats has you covered when it comes to tickets for Las Vegas residencies. Whether you're a fan of music, comedy, or magic, Vivid Seats provides access to the hottest shows in town.
From iconic performers like Celine Dion and Elton John to popular resident DJs at the city's top nightclubs, they have a wide selection of tickets available. Plus, with their helpful maps and seating charts, you can easily choose the perfect seats for an unforgettable experience.
So if you're planning a trip to Sin City and want to catch one of these incredible performances, look no further than Vivid Seats for all your ticket needs.
Read More: How to Sell Tickets on Ticketmaster?
How Vivid Seats Works
Vivid Seats makes buying and selling tickets easy with their user-friendly platform, allowing fans to access a vast inventory of tickets for concerts, sports events, and more.
Buying and Selling Tickets on Vivid Seats
Vivid Seats provides a seamless and convenient platform for buying and selling tickets to your favorite events. Whether you're looking for sports games, concerts, or other live experiences, Vivid Seats offers a wide range of tickets from licensed brokers and individuals.
With their user-friendly website, you can easily search for upcoming events, compare prices, and secure your tickets in just a few clicks. Plus, with their 100% buyer guarantee and award-winning customer service care, you can feel confident that your ticket purchase is safe and reliable.
So whether you're a fan looking to attend an exciting event or someone wanting to sell your extra tickets, Vivid Seats has got you covered.
100% Buyer Guarantee and Award-winning Customer Care
Vivid Seats takes pride in providing a 100% Buyer Guarantee, ensuring secure and reliable ticket transactions. With this guarantee, you can have peace of mind knowing that your tickets will be delivered on time and exactly as expected.
Whether you're attending a concert, sporting event, or live show, Vivid Seats promises that the tickets you receive will be valid, authentic, and comparable to or even better than what you anticipated.
In addition to their buyer guarantee, Vivid Seats is known for its award-winning customer care. Their dedicated team is committed to providing excellent service before, during, and after your ticket purchase.
From answering any questions you may have about how the site works to addressing any concerns that arise along the way – they've got you covered. This high level of customer care has earned Vivid Seats recognition as a trusted platform for buying and selling tickets.
Latest Updates and News from Vivid Seats
In the latest updates and news from Vivid Seats, find out which live events were the most popular in 2022, learn about Vivid Seats being named a Best Workplace for Innovators, discover the battle of the boy bands in America, explore metro areas with high concentrations of musicians and singers, and find out if no fees tickets are actually cheaper.
Year in Review: 2022's Top Live Events
Vivid Seats recently released their highly anticipated "Year in Live Events" report, and it's no surprise that 2022 was a standout year for live entertainment. Based on ticket sales and event data, the report revealed some captivating trends and highlighted the top live events of the year.
Among them, Harry Styles emerged as the Artist of the Year overall, capturing audiences with his incredible talent and magnetic performances. The report also showcased other notable events across various genres, including electrifying concerts, thrilling sports matchups, and unforgettable theatrical productions.
From sold-out stadium tours to epic music festivals, 2022 undoubtedly left an indelible mark on fans worldwide. As we look back at this remarkable year in live events, it's clear that Vivid Seats continues to offer unparalleled access to unforgettable experiences for fans everywhere.
Vivid Seats Named a Best Workplace for Innovators
Vivid Seats has recently been recognized as one of Fast Company's 2022 Most Innovative Companies, highlighting the company's dedication to fostering innovation in the workplace. This prestigious recognition speaks volumes about Vivid Seats' commitment to creating a culture that encourages and supports creative thinking.
Stan Chia, Chief Executive of Vivid Seats, expressed his pride in this achievement, giving credit to the hard work and innovative spirit of the company's employees. This acknowledgment solidifies Vivid Seats' reputation as a top employer that values innovation and continuously strives for excellence.
Battle of the Boy Bands: Most Popular Boy Bands in America
The Battle of the Boy Bands is an event that has sparked intense competition among fandoms, also known as "Stans." Vivid Seats recently released data revealing the most in-demand boy bands in America, providing valuable insights into the trends and popularity of different groups.
| | | |
| --- | --- | --- |
| Boy Band | Average Ticket Price | Decade of Popularity |
| BTS | $330 | Current |
| Stray Kids | $279 | Current |
| *NSYNC | N/A | 1990s – early 2000s |
| BIGBANG | N/A | Mid 2000s – present |
BTS holds the top spot as the most in-demand boy band, with an average ticket price of $330. Stray Kids follows closely behind with an average ticket price of $279. Both groups are currently dominating the stage, with their fandoms battling it out for the top spot. The 1990s and early 2000s were dominated by *NSYNC, led by Justin Timberlake, regarded as one of the best boy bands of all time. K-pop group BIGBANG, who made their debut in the mid-2000s, also holds its ground in the music scene, and Vivid Seats offers a full range of concert tickets for this band.
The Battle of the Boy Bands, launched by MTV, includes groups from various decades and displays a wide range of music releases in the United States. The data provided by Vivid Seats offers a unique insight into the preferences and spending habits of fans, reflecting not only the popularity of these boy bands but also the rapidly evolving music scene.
Metro Areas with the Highest Concentration of Musicians and Singers
Vivid Seats recently conducted an analysis to determine the metro areas in the United States that have the highest concentration of musicians and singers. According to their findings, Quad Cities ranks number 11 on their list, with approximately 48 musicians and singers for every 100,000 jobs in the area. This analysis looked at the number of musicians and singers per 1,000 jobs in each metro area. It's fascinating to see which cities have a thriving music scene and are home to a large number of talented artists. These findings give us insight into where we can expect vibrant live music experiences and opportunities for fans and aspiring musicians alike.
No Fees Tickets: Are They Actually Cheaper?
Are tickets without fees actually cheaper? This is a common question among ticket buyers, and it's important to understand the dynamics of pricing. While websites that advertise "no fees" may initially seem like a better deal, the reality is that seats in the same section and row can often be more expensive on these sites compared to ones that include fees.
Vivid Seats, a trusted ticket resale site since 2001, charges fees at checkout which they state cover service charges. However, sellers on Vivid Seats only pay a 10% commission on sold tickets, making it more favorable for sellers compared to platforms like Ticketmaster.
It's worth noting that TickPick is another ticket website known for having the lowest fees according to Reddit users.
Understanding the true cost of your tickets goes beyond just scanning for no fee offers. Vivid Seats provides transparency by offering a fees calculator that allows you to determine the additional costs of taxes and service fees upfront.
Connect with Vivid Seats
Connect with Vivid Seats through their social media platforms and online channels. Stay updated on the latest news, events, and promotions by following them on Facebook, Twitter, Instagram, and YouTube.
You can also reach out to their customer care team for any inquiries or assistance.
Social Media and Online Platforms
Vivid Seats understands the importance of connecting with fans through various social media and online platforms. Here are some ways you can stay connected with Vivid Seats:
Website: Visit the official Vivid Seats website to browse and purchase tickets to your favorite live events. The website is user-friendly and offers a seamless ticket-buying experience.
Facebook: Follow Vivid Seats on Facebook for updates on upcoming events, special promotions, and exclusive content related to live entertainment. The Facebook page also provides a platform for fans to engage in discussions and share their experiences.
Twitter: Stay up-to-date with the latest news and announcements from Vivid Seats by following them on Twitter. From concert announcements to information about presales, this is where you'll find real-time updates.
Instagram: For a visual experience, follow Vivid Seats on Instagram. Get a glimpse into the world of live events through captivating photos and behind-the-scenes moments shared on their Instagram feed.
YouTube: Subscribe to Vivid Seats' YouTube channel for video highlights from concerts, interviews with artists, and exclusive backstage footage. This is a great platform to immerse yourself in the excitement of live performances.
Blog: Explore the Vivid Seats blog to discover insightful articles, event guides, ticket giveaways, and much more. Stay informed about upcoming events and get insider tips that will enhance your live event experience.
Email Newsletter: Sign up for the Vivid Seats newsletter to receive personalized recommendations, special offers, and updates on relevant events based on your preferences. This ensures that you never miss out on important information or opportunities to attend your favorite shows.
Customer Support: In addition to engaging with fans on social media platforms, Vivid Seats provides excellent customer support services via phone, email, and live chat options. If you have any queries or require assistance with your ticket purchase or event-related questions, their dedicated team is ready to help.
Contact Information
Contacting Vivid Seats is easy and convenient. If you have any questions or need assistance, their customer service team is readily available to help. You can reach them through various channels including their website, mobile app, or by giving them a call.
Vivid Seats takes pride in their award-winning customer care and ensures that all inquiries are promptly addressed. Whether you want to inquire about tickets, track your order, or address any concerns, the knowledgeable and friendly staff at Vivid Seats will provide the support you need.
Don't hesitate to contact them if you require any assistance – they are committed to making your ticket-buying experience smooth and enjoyable.
Frequently Asked Questions (FAQs)
Check some commonly asked questions on Vivid Seats.
1. What is Vivid Seats and what does it offer?
Vivid Seats is a leading online marketplace for tickets to live events, offering a wide selection of concert tickets, sports tickets, theater tickets, and more. They provide customers with access to seats for popular events around the world.
2. How can I purchase tickets through Vivid Seats?
To purchase tickets through Vivid Seats, you can visit their website or download their mobile app. Simply search for the event you're interested in attending, select your desired seats from the available options, and proceed to checkout to complete your purchase securely.
3. Can I trust the authenticity of the tickets purchased from Vivid Seats?
Yes, Vivid Seats guarantees that all tickets sold on their platform are authentic and valid for entry to the event. They work directly with sellers who are rigorously vetted to ensure customer satisfaction and ticket legitimacy.
4. Are there any additional fees when purchasing tickets on Vivid Seats?
Yes, like most ticket marketplaces, Vivid Seat charges service fees on top of the ticket price displayed at checkout. These fees cover various costs such as order processing and delivery services. The total amount including fees will be visible before you finalize your purchase.
Subscribe to Our Latest Newsletter
To Read Our Exclusive Content, Sign up Now.
$5/Monthly, $50/Yearly