Get Ready to Get Taylor Swift Tickets – Enjoy the Night of Magic!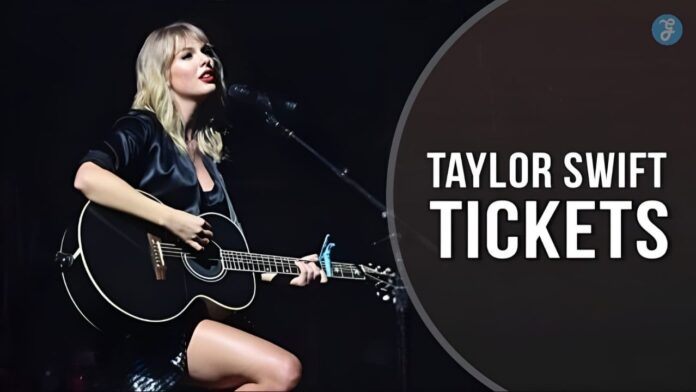 Navigating the frenzy of purchasing Taylor Swift tickets can often feel as complex and exciting as her lyrics. With over 2 million tickets sold in just one day, Swift's Eras Tour has set a new record for single-day artist sales!
Our comprehensive blog post is here to make your ticket-buying journey smoother by providing you with all the latest updates, insider tips, and detailed information about her highly anticipated tour.
Ready for an unforgettable concert experience? Let's dive right in!
Content Highlights
Taylor Swift's Eras Tour has set a new record for single-day artist sales, with over 2 million tickets sold in just one day.

The tour will span five continents, with dates from March 2023 through late 2023. Additional dates were announced on November 11, 2022.

Ticket prices vary depending on location, seat type, and VIP packages. Prices range from $49 to $449 for general tickets, starting at $199 for VIP packages.

Trusted ticket vendors such as Ticketmaster, StubHub, Vivid Seats, SeatGeek, and official venue websites are recommended for purchasing authentic Taylor Swift tickets online.
Taylor Swift's Eras Tour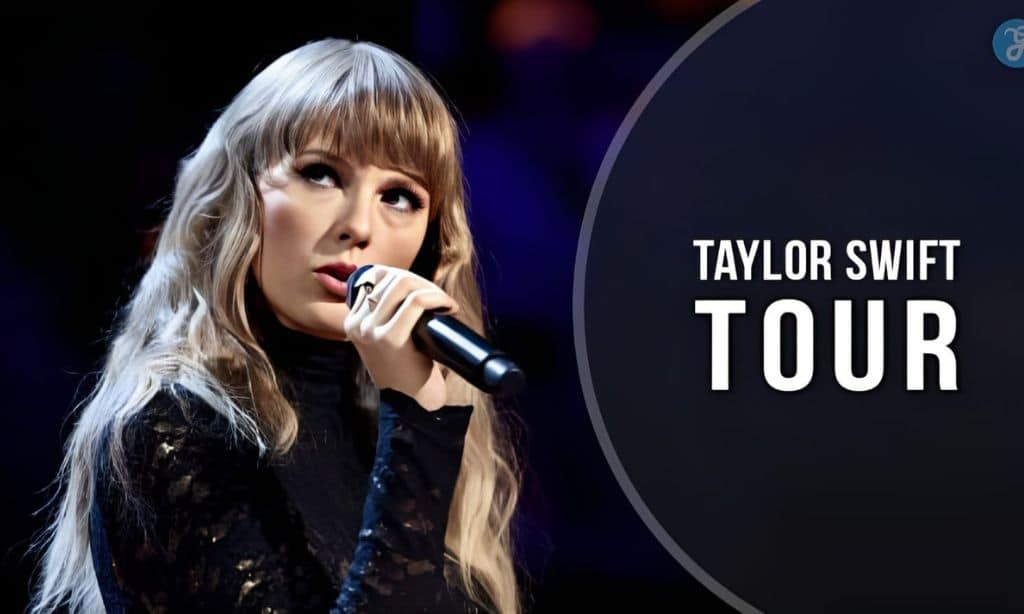 Taylor Swift's Eras Tour is highly anticipated by fans, with the schedule and dates recently announced for this exciting concert series.
Schedule and Dates
Taylor Swift's Eras Tour is set to be an exciting ride across five continents, with dates spanning from March 2023 through to late 2023. Let's delve into the detailed schedule and dates for her highly anticipated tour without further ado.
| | | |
| --- | --- | --- |
| Date | City | Venue |
| March 17, 2023 | Glendale, Arizona | TBA |
| June 21, 2023 | London, GB | Wembley Stadium |
| June 22, 2023 | London, GB | Wembley Stadium |
| August 24, 2023 | Mexico City | TBA |
| TBA | TBA | TBA |
Some dates' exact venues are yet to be revealed, so Taylor Swift's fans eagerly await more information. Stay tuned for more updates, as 17 additional dates were announced for the tour on November 11, 2022. The diversity of locations showcases the tour's global reach, offering fans from across the world an opportunity to join Swift in celebrating her musical journey.
Pre-sale and General Sale Information
Securing your Taylor Swift Eras tour tickets necessitates keen attention to the sale timelines. The presale phase was exclusively available to certain fans who pre-ordered Taylor's latest album, "Midnights," and Capital One cardholders.
These lucky ones received a presale code via email or accessed it directly through the bank's website.
However, for the general public, sales opened later on Ticketmaster. To get these coveted taylor swift concert tickets, fans had to register in advance on the platform. This method caused quite a stir among her followers as some tickets quickly appeared on resale sites for exorbitant prices, triggering frustration among many eager buyers.
Ticket Prices
Ticket prices for Taylor Swift's Eras tour vary significantly depending on several factors such as location, type of seat, and whether it's a VIP package or not. Here's an overview:
| | |
| --- | --- |
| Sector | Price Range |
| Average Resale Ticket | $1,605 |
| General Ticket Price (US and Australia) | $49 to $449 |
| VIP Package Price | Starts from $199 |
| Expected Starting Price for Future Events | £49 for nosebleed seats and £95 for better seats |
| Highest Recorded Payment (Kansas City) | $4,750 |
These prices show why there's much curiosity about the cost of Taylor Swift tickets. Remember, prices may differ across regions like Singapore and Europe. You can buy tickets from trusted vendors such as Ticketmaster. Do thorough research to find the best deals and plan your budget efficiently.
Read More: How Much Are Taylor Swift Tickets – Prepare to Be Shocked!
Venue Information
The Taylor Swift's Eras Tour venue will be Gillette Stadium, with shows scheduled on May 19, 20, and 21.
Location and Transportation Options
Taylor Swift's Eras Tour will be hitting multiple cities across the US, and it's essential to know about the location and transportation options available. The tour has already sold out all 52 upcoming dates in the country, making it a highly anticipated event for fans.
Whether you're attending a concert in Kansas City or Cincinnati, various transportation options exist. In Cincinnati, for example, several parking options are available near the venue, including Paycor Stadium parking and NKU Taylor Swift parking.
If you're traveling to Kansas City, the city has provided a helpful guide for attendees with information on public transportation and nearby parking facilities. Planning your commute to ensure a smooth experience at these exciting concerts is important.
Parking Details
Finding parking for Taylor Swift concerts can be challenging, but with the right information, you'll be prepared. Paycor Stadium in Cincinnati offers parking options for concert-goers, ensuring a convenient experience.
In addition, NKU has parking available for Taylor Swift concert attendees as well. Planning and familiarizing yourself with the rules and regulations during these events is important.
Remember that event tickets are required to access stadium parking lots, so secure your concert ticket beforehand. With proper preparation, you can focus on enjoying the incredible performance without worrying about where to park your car.
Prohibited Items
At Taylor Swift's concerts, there are specific rules on prohibited items that fans must be aware of. Here is a list of items that are not allowed at the venues:
Wrapped gifts: Wrapped gifts are not permitted inside the concert venue to ensure everyone's safety and security.
Weapons and firearms: To protect all attendees, weapons and firearms are strictly prohibited.
Purses larger than a clutch bag: Larger purses or bags, such as backpacks or briefcases, are prohibited inside the venue. Only small clutch bags are permitted.
Coolers: Bringing coolers into the concert is not allowed. Packaging any necessary food or drinks in smaller containers that fit within the clear bag policy is advisable.
Fanny packs: Fanny packs or waist bags are also included in the list of prohibited items. Leave them at home or in your vehicle before entering the venue.
Cinch bags: Similar to fanny packs, cinch bags or drawstring backpacks are not allowed at Taylor Swift concerts.
Professional video or audio equipment: Recording devices like professional cameras or audio equipment are strictly prohibited during the concert. This rule ensures that everyone can fully enjoy the live experience without disruptions.
Tips for Buying Taylor Swift Tickets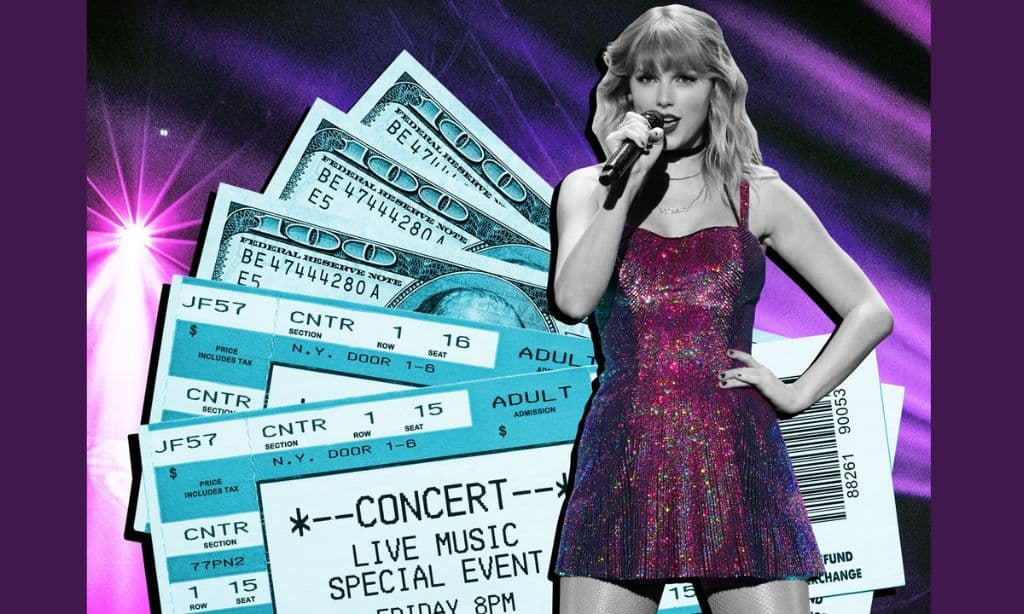 Discover the best websites and trusted vendors for purchasing Taylor Swift tickets online, ensuring you secure your spot at her highly anticipated Eras Tour. Find out more about pricing trends and discounts to ensure you don't miss out on this incredible concert experience! Get all the insider tips here.
Where to Buy Tickets Online
Looking to buy Taylor Swift tickets online? You have a few trusted options. Ticketmaster is a popular platform for purchasing and selling tickets, offering a secure and reliable experience.
Another option is Capital One, which provides access to presale tickets for Taylor Swift's highly anticipated Eras Tour. To avoid scams and ensure authenticity, it's important to research before making any purchases online.
Be cautious of scammers looking to deceive fans and take their money. Remember, when buying concert tickets, always double-check that the name advertised matches the website you're using.
Trusted Ticket Vendors
When purchasing Taylor Swift tickets, buying from trusted ticket vendors is crucial. Avoid falling victim to scams or fraudulent sellers by using reputable platforms and websites. Here are some trusted ticket vendors to consider:
Ticketmaster: The official ticketing partner for Taylor Swift's Eras Tour, Ticketmaster offers a safe and reliable platform to purchase tickets. They have implemented measures to combat fraud and ensure the authenticity of tickets.
StubHub: A popular resale marketplace, StubHub guarantees the legitimacy of tickets sold on its platform. They provide a secure buying experience with their FanProtect guarantee, which covers buyers in case of any issues.
Vivid Seats: Known for their wide selection of tickets, Vivid Seats is a trusted vendor that ensures the authenticity of every ticket listed on their site. They offer a 100% buyer guarantee for added peace of mind.
SeatGeek: With their transparent pricing and easy-to-use platform, SeatGeek has gained a reputation as a reliable ticket vendor. They verify all listings and provide customer protection against fraudulent activity.
Official Venue Websites: Check out the official websites of the concert venues hosting Taylor Swift's tour dates. These websites often sell tickets directly or provide links to authorized ticketing partners.
Pricing Trends and Discounts
The pricing trends and discounts for Taylor Swift's 'The Eras Tour' tickets can significantly influence your purchasing decision. Here's an overview of the various pricing trends and available discounts:
| | |
| --- | --- |
| Category | Description |
| Initial Pricing | Tickets were initially priced from $49 to $499, plus fees, offering a range of options to cater to different budgets. |
| Sales Record | A new sales record was set, with over 2 million tickets sold on Ticketmaster, indicating high demand. |
| General Admission Floor Tickets | Options to purchase four general admission floor tickets for $1573.75, including fees, are available. |
| Resale Discount Deals | Discount deals and promotions for Taylor Swift tickets in 2023 are available on the resale market. However, fans must beware of scams when looking for tickets at reasonable resale prices. |
| Social Media Discounts | Twitter is a resourceful platform to find cheap Taylor Swift concert tickets, providing fans with an opportunity to secure tickets at lower prices. |
| Overseas Shows | With the addition of overseas shows to Taylor Swift's tour, fans have expanded options to attend her concerts, potentially influencing ticket pricing trends. |
| Venue & Time of Purchase | The pricing of Taylor Swift tickets may vary depending on the location and time of purchase. |
Remember to monitor these trends and discounts to plan your purchase effectively. Also, ensure to utilize trusted platforms such as Ticketmaster.
Updates on Taylor Swift's Tour
Taylor Swift's tour constantly evolves with exciting updates, including the latest news and announcements, special guest appearances, and standout performances that fans won't want to miss.
Latest News and Announcements
Taylor Swift's Eras Tour generates immense buzz and excitement among her fans worldwide. With 14 additional European dates recently announced, the tour promises to be an unforgettable experience for concertgoers.
Featuring a whopping 44-song setlist spanning Taylor Swift's entire discography, fans can expect to hear their favorite hits from all ten of her studio albums. However, there have been some bumps along the way, with Ticketmaster temporarily halting sales for the France leg of the tour, leaving fans frustrated and eager for updates.
Despite these challenges, Taylor Swift has added nine new dates to her Los Angeles and Europe stops, showing her commitment to delivering incredible live performances. As anticipation builds for the 2023 stadium tour, stay tuned for further news and announcements that will keep you up-to-date on all things Taylor Swift and her Eras Tour.
Special Guests and Surprises
Throughout Taylor Swift's Eras Tour, fans have been treated to an array of special guests and surprises that have made each concert a truly unforgettable experience. From surprise duets to unexpected performances, Taylor has consistently amazed her audience with the star-studded lineup of artists joining her on stage.
Famous faces like HAIM, Emma Stone, Shania Twain, and Diplo have been spotted at various shows, adding extra excitement for fans in attendance. Additionally, Taylor has been known to perform surprise songs during her concerts, with one played on acoustic guitar and another on piano.
These unexpected moments bring a sense of spontaneity and magic to the show, showcasing Taylor's versatility as both a performer and an artist dedicated to giving her fans something truly extraordinary.
Performance Highlights
During Taylor Swift's Eras Tour, concertgoers can expect an unforgettable experience with mesmerizing performance highlights. With a 44-song setlist from all ten studio albums, Taylor will take the stage and captivate the crowd with her signature energy and showmanship.
From breathtaking visuals to flawless vocals, each performance is meticulously crafted to create a magical atmosphere that fans won't soon forget. Get ready to sing along to your favorite hits, dance along with stunning choreography, and witness the undeniable talent of one of music's biggest stars.
Remember not to miss these extraordinary moments during Taylor Swift's Eras Tour!
Accommodation Options
If you're planning to attend a Taylor Swift concert as part of her Eras Tour, it's important to consider your accommodation options. Here are some suggestions to help you find the perfect place to stay:
Hotels: There are thousands of hotel rooms booked up with Taylor Swift fans from across the region in anticipation of her concerts. Book your hotel in advance to secure a comfortable and convenient place to stay.
Airbnb: If you prefer a more personalized experience, consider renting an Airbnb. This option lets you choose from various unique and affordable accommodations, such as apartments or private homes.
Hostels: For budget-conscious travelers, hostels can be a great option. They offer shared dormitory-style rooms at a lower cost, making them perfect for those looking to save money while still enjoying their trip.
Bed and Breakfasts: If you seek a cozy and intimate atmosphere, consider staying at a bed and breakfast. These establishments often provide comfortable rooms and delicious homemade breakfasts, giving you a home-away-from-home experience.
Food and Dining Recommendations
Looking for food options near the stadium after attending the Taylor Swift concert? Here are some dining recommendations to satisfy your cravings:
Several restaurants near the stadium offer diverse cuisines, including American, Italian, and Asian.

Make a reservation at popular eateries in advance to guarantee a table, as they tend to get busy during concert nights.

Grab a bite at one of the many fast-casual establishments conveniently close to the venue.

For those seeking a more upscale dining experience, fine dining restaurants in the area serve delectable dishes.

Don't forget to explore local favorites, such as food trucks and pop-up stands that often gather outside the stadium during concerts.

Vegetarian and vegan options are available at certain restaurants for those with dietary preferences or restrictions.

Indulge in tasty desserts and sweet treats offered by nearby bakeries and ice cream shops for a memorable post-concert delight.

If you need a quick caffeine fix or refreshing beverages, coffee shops and juice bars can be found within walking distance from the venue.
You May Find Interest: Take This Ultimate Taylor Swift Song Quiz Now!
Additional Facts on Taylor Swift Tickets
Now learn about few additional facts about Taylor Swift tickets.
Age Restrictions
There are no age restrictions for Taylor Swift's tours in the United States. This means that fans of all ages can attend her concerts and enjoy her performances. However, it's important to note that some countries outside the US may have their own rules regarding age limits for concert attendance.
In addition, children 14 years old and under must be accompanied by a parent or legal guardian at all times during the concert. They will also need to have a valid ticket to enter the venue.
Before attending a Taylor Swift concert, it's always a good idea to check with the specific venue or tour website for any additional information or guidelines regarding age restrictions.
Refund and Exchange Policies
If you're considering purchasing Taylor Swift tickets for her upcoming Eras Tour, you must know the refund and exchange policies. Ticketmaster, the official ticketing platform for the tour, states that all ticket sales are final, meaning refunds and exchanges are unavailable.
This is a common policy for many high-demand concerts like Taylor Swift's due to the limited availability of tickets and high demand from fans. Having an official guarantee ensures your tickets are legitimate when buying online is crucial.
Although no refunds or exchanges may be possible, Ticketmaster advises fans against requesting them for this tour. To further ensure a safe transaction, using trusted vendors or purchasing directly from verified sources is essential.
Accessibility Accommodations
For individuals with disabilities, Taylor Swift's Eras Tour strives to provide accessibility accommodations. This includes wheelchair-accessible tickets, limited mobility tickets, sight-impaired tickets, and hearing-impaired tickets.
However, concerns have been raised about the availability of seats for individuals with disabilities at certain venues like Levi's Stadium. It is recommended that fans purchase the first seats allocated for the concert to ensure better accessibility options.
Regarding ADA seating during the presale, some fans experienced difficulties securing ADA-accessible tickets. However, as Taylor Swift's Eras Tour continues in 2024, it is essential to stay updated on any changes or improvements regarding accessibility accommodations.
Social Media and Fan Engagement
Fans can stay connected with Taylor Swift and engage with her through social media platforms like Instagram, Twitter, and Facebook. Her accounts provide updates on tour announcements, special guest appearances, behind-the-scenes content, and opportunities for fans to participate in contests and giveaways.
Following Taylor Swift on Social Media
Following Taylor Swift on social media lets fans stay updated with the latest news and announcements about her upcoming tour. Taylor's posts are a treasure trove of insider information, from special guest appearances to surprise performances.
Furthermore, engaging with her official social media team, Taylor Nation, allows fans to show their love and connect with other dedicated Swifties worldwide. It's no wonder that Taylor's endorsement of Democratic candidates sparked so much engagement among her followers.
So if you want to be in the know and join in on the excitement, hit that follow button on Taylor Swift's social media accounts.
Fan Clubs and Communities
Fan clubs and communities are vital to the Taylor Swift concert experience. These groups bring together like-minded fans who share a deep love for Taylor and her music. Being part of a fan club or community allows you to connect with others who understand your passion and excitement.
You can join online forums, social media groups, or even local meet-ups to discuss Taylor's music, upcoming concerts, and favorite moments from past performances.
One noteworthy fan engagement initiative is Taylor Nation, Swift's official social media team. They actively interact with fans by liking, replying to, or retweeting their messages, making fans feel seen and appreciated.
Fan clubs often organize dance parties or craft events to celebrate Swift's artistry. This strong sense of community helps create unforgettable experiences beyond the concert itself.
Contest and Giveaway Opportunities
You don't want to miss out on the exciting contest and giveaway opportunities surrounding Taylor Swift's upcoming tour! Fans can win exclusive prizes, including meet-and-greets with Taylor herself.
Keep an eye on Taylor Swift's social media accounts and official website for updates on how to enter these contests. Participating in these giveaways could be your ticket to experiencing unforgettable moments at the concert.
Don't forget to follow fan clubs and communities dedicated to Taylor Swift for even more chances to win amazing prizes related to the Eras Tour. So get ready because you might find yourself winning something truly special!
Reviews and Testimonials
Fans who have attended Taylor Swift's concerts in the past have raved about their unforgettable experiences, sharing personal stories and praising her energetic performances.
Feedback from Previous Concertgoers
Fans who have attended Taylor Swift concerts in the past have shared their excitement and positive experiences. For example, Joni Sweet purchased her tickets from Facebook and had to go through some detective work to verify their legitimacy.
Despite this, she was blown away by Taylor's performance. Another sold-out show at Raymond James Stadium was considered flawless by fans, leaving them speechless. However, not all concertgoers had smooth ticket-buying experiences.
Some faced issues such as long wait times, site crashes, and limited availability when purchasing tickets for Taylor Swift's shows in Pennsylvania. It is important to stay cautious of scammers targeting these highly sought-after concerts.
The Better Business Bureau has warned fans about potential fraud and advised them to be careful when buying tickets online. Despite these challenges, Taylor Swift continues to address these concerns publicly on social media platforms like Instagram, where she expressed her frustrations with the ticket sale fiasco and the trust issues it created for her loyal fanbase.
Personal Experiences and Stories
Fans of Taylor Swift have shared their personal experiences and stories when buying tickets for her highly anticipated Eras Tour. Some fans were unfortunately scammed with fake tickets, prompting them to seek help from a news outlet.
Watchdogs warn that scammers can be crafty, so it's important to be vigilant when purchasing tickets. Others faced a Ticketmaster debacle due to the overwhelming demand for tickets, resulting in frustration and disappointment.
However, some fans secured tickets through last-minute purchases or even miracles. These experiences shed light on the challenges and triumphs of being a Taylor Swift fan looking to attend her concerts.
Tips for an Unforgettable Concert Experience
Arrive early to secure a good spot. The demand for Taylor Swift's Eras Tour shows is high, so arriving early will give you a better chance of getting a prime viewing spot.

Dress comfortably and appropriately. Remember that concerts can get crowded and energetic, so wear comfortable shoes and clothes you can move freely.

Bring earplugs if you're sensitive to loud noises. Concerts can be quite loud, so it's always a good idea to have earplugs handy if you need them.

Stay hydrated. Staying hydrated during the concert is important, especially if you're dancing and singing along with Taylor Swift's catchy tunes.

Capture the moments but don't forget to live in the moment. Taking photos and videos to remember the concert is great, but make sure also to take time to fully enjoy the experience without being glued to your phone or camera.

Respect others around you. Be mindful of those around you and respect their personal space. Avoid pushing or shoving, and be considerate towards fellow concertgoers.

Familiarize yourself with Taylor Swift's setlist beforehand. Listen to her latest songs and popular hits so that you can sing along during the concert and fully immerse yourself in the experience.

Join in on the energy of the crowd. Concerts are all about connecting with fellow fans, so don't be afraid to sing along, dance, and embrace the positive energy of the crowd around you.

Engage with Taylor Swift on social media before and after the concert. Share your excitement leading up to the show by tagging Taylor Swift on social media platforms, using hashtags related to her tour or songs. Additionally, after the concert, share your favorite moments or memories from the show on social media using appropriate hashtags.

Cherish the memories forever by purchasing official merchandise. Check out available merchandise at the venue or online before or after the show to support Taylor Swift and keep the memory of the concert alive.
Remember, following these tips will help ensure that you have an unforgettable concert experience during Taylor Swift's Eras Tour.
Frequently Asked Questions (FAQs)
Let's check out some common queries on Taylor Swift tickets.
1. When do Taylor Swift tickets go on sale?
The on-sale dates for Taylor Swift tickets vary depending on the tour or concert. It is best to check with official ticketing outlets or Taylor Swift's website for the most up-to-date information.
2. How can I purchase Taylor Swift tickets?
Taylor Swift tickets can be purchased through various channels, including official ticketing websites, authorized resellers, and sometimes directly from the venue box office. It is important to ensure you buy from a reputable source to avoid scams or counterfeit tickets.
3. Are there any VIP packages available for Taylor Swift concerts?
Yes, VIP packages are often offered for Taylor Swift concerts, providing fans with exclusive perks such as premium seating, meet-and-greets, merchandise bundles, and more. Details about VIP packages can usually be found on official ticketing websites or through fan clubs associated with the artist.
4. What should I do if I miss out on getting Taylor Swift tickets?
If you cannot secure Taylor Swift tickets during the initial sale period, there may still be opportunities to purchase resale tickets from authorized platforms like Ticketmaster Verified Resale or StubHub. However, it is crucial to exercise caution when purchasing secondary market tickets and verify their authenticity before making a transaction.
EndNote
In conclusion, Taylor Swift's Eras Tour promises to be an unforgettable experience for fans. With record-breaking ticket sales and high demand, securing tickets may require some strategic planning.
Stay updated with the latest news and announcements, follow Taylor Swift on social media, and make sure to plan your trip ahead of time for an unforgettable concert experience. Don't miss out on this incredible opportunity to see one of the biggest artists in the world live in 2023!
Subscribe to Our Latest Newsletter
To Read Our Exclusive Content, Sign up Now.
$5/Monthly, $50/Yearly