7 Effective Ways to Make Money on Pinterest [2023 Update]
Listen to the Podcast:
More and more people are interested in making money with Pinterest, especially since it is one of the friendliest platforms to manage ads, promote products or grow your online store. Did you know how to make money on Pinterest without a blog?
You do not need to be an influencer to generate 3 or 4 figures through this social network, which shows its profitability. This means that with a little effort, ingenuity, creativity, and consistency, you can make money on Pinterest on a recurring and safe basis. This article will show you 7 effective ways to make money on Pinterest in 2023.
Is it possible to make money on Pinterest?
In this article, you will find the most profitable strategies to earn money on Pinterest from wherever you are without being a recognized "influencer." So this guide will help you familiarize yourself with the various mechanisms to generate significant income with this social platform.
It is possible to earn money with Instagram, Facebook, TikTok, and Pinterest.
This time we will focus on this last network that allows you to create and manage boards, image collections, and more.
You should know in advance that Pinterest not only allows you to distract yourself or have fun creating your boards, but it is also set up to make you money if you follow the right strategies.
How to make money on Pinterest without a blog?
If you are interested in taking advantage of online jobs, we must tell you that the methods we share below will benefit you.
Working with platforms like Pinterest is profitable, and best of all, you don't have to make an initial investment to take the first steps toward success.
Before explaining the best strategies to earn money on Pinterest, we would like to make two things clear:
First, you don't need to influence this topic to see favorable results.
So eliminate the misconception that only "celebrities" can generate significant income with this social network.
Follow the recommendations that we will give you. You could discover the attractiveness of this platform and its great potential to drive profitable businesses today.
And the second thing is that Pinterest does not pay or disburse its users directly.
You must implement alternative mechanisms compatible with this network to earn money. Having made this clear, these are the safest and most popular at the moment:
1. Affiliate Marketing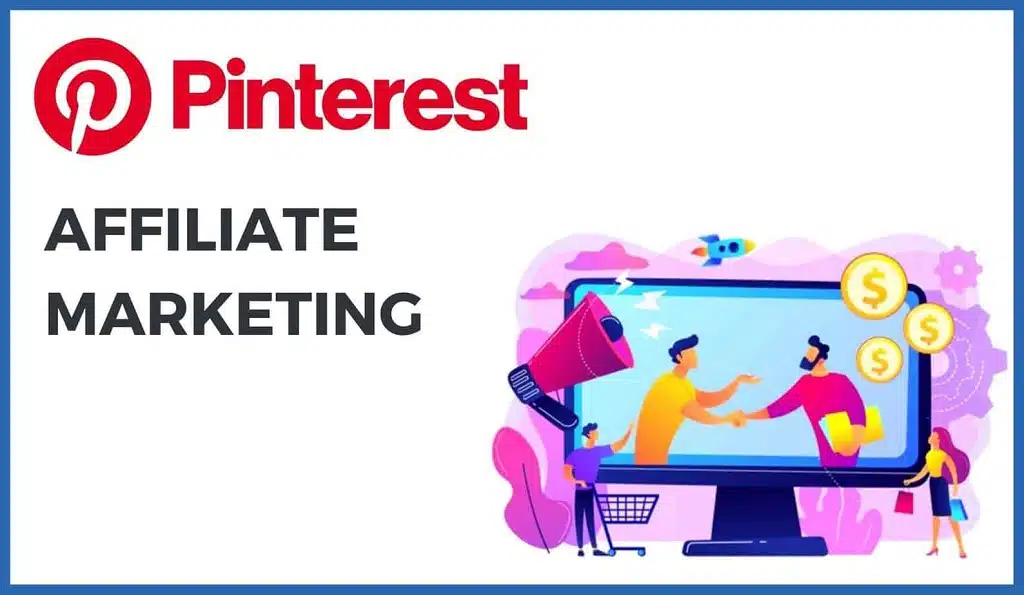 Affiliate marketing is one of the most effective marketing strategies to make money on Pinterest.
The essence of affiliate marketing is promoting a third party's products or services through your affiliate links.
So that every time a person makes a purchase or hires a service you recommended through your links, you will earn a commission.
The key is to identify a niche market consistent with the style of boards you create, manage, and share on Pinterest.
For example, suppose you share interior design boards. In that case, the ideal thing is that you promote third-party products linked to this segment, such as furniture, rugs, decorative elements, pieces of art, ornaments, and more. 
Other important recommendations:
Another excellent piece of advice we can give you is to join good affiliate programs to give more credibility to the process.
Amazon, ClickBank, Rakuten, and Maxbounty are just some of the most solid and recognized in the market. In addition, the percentages they pay in commissions concerning specific categories are pretty significant.
In the case of the e-commerce founded by the renowned entrepreneur and businessman Jeff Bezos, the commissions of the Amazon affiliate program can be up to 12% if you promote products related to its most popular categories, such as clothing, footwear, or technology.
Post optimized pins for your audience and include your affiliate links so you can earn money on Pinterest month after month from home and even while you sleep.
2. Promote your store's products on Pinterest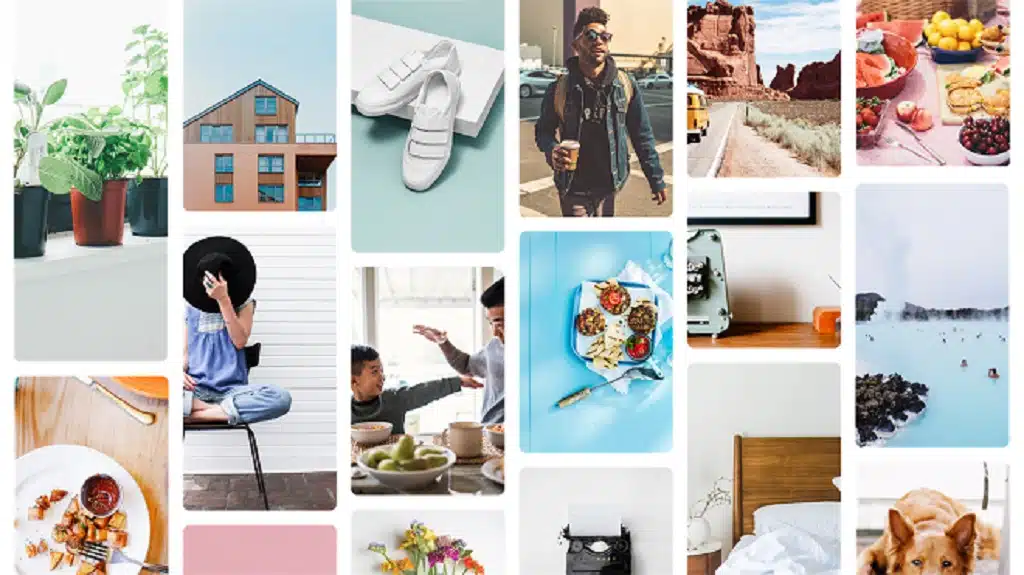 If you have an online store, you can promote your products by posting a striking or attractive image on Pinterest.
Redirecting traffic from Pinterest to your e-commerce is a great digital sales strategy, considering this platform is one of the most visited worldwide.
According to Oberlo figures, in 2019, Pinterest had 322 million active users per month, which made it one of the most popular social networks on the planet.
Monetizing your Pinterest profile is not complicated. You must familiarize yourself with these mechanisms to move in the right direction.
Use your Pinterest email subscribers to boost sales, combining compelling digital marketing strategies.
3. Become a Pinterest admin
Pinterest digital administrators are in high demand as not all brands have enough time to promote their pages independently.
Your work from home will consist of evaluating the business objectives of each brand or company to design a strategic plan that will help them execute marketing actions on their Pinterest pages to improve their brand positioning, increase sales, etc.
You will need to design attractive enough pins to capture users potentially interested in what you are offering, as well as:
Reach a larger potential audience.
Answer questions that are generated in your community.
Manage each client's Pinterest page to help them achieve their advertising or digital marketing goals.
Design creative pieces or artwork that is likely to drive conversions on Pinterest.
4. Design and sell Pinterest pins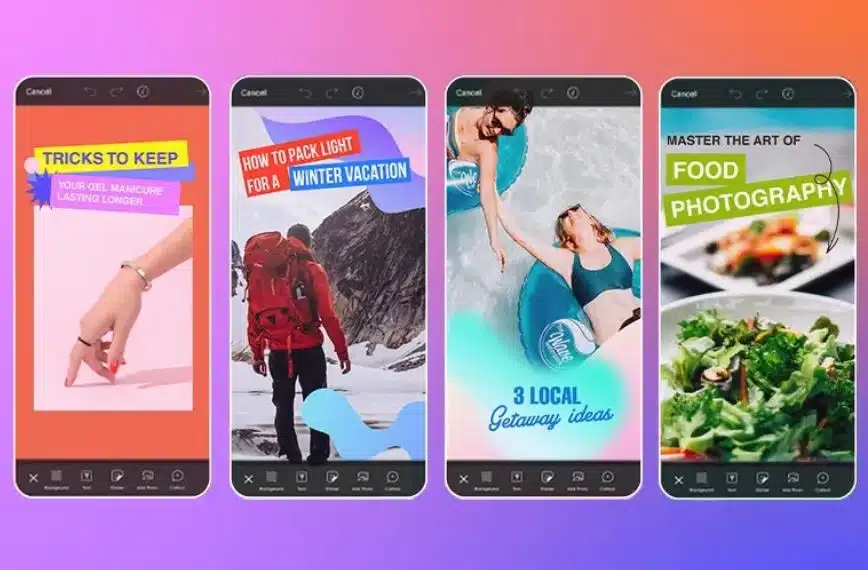 Designing pin templates, or even the pins themselves, is another way to earn money on Pinterest from wherever you are.
It is clear that if you have design skills, this work will be less complex for you, but otherwise, you should not get discouraged or rule out this strategy since it can also be very profitable for you.
It doesn't matter if you're not a qualified designer because dozens of programs allow you to create Pinterest pieces and pins with just a few clicks. You don't need a professional degree to make money.
As if that were not enough, Pinterest has creative tools to create pins from scratch or existing resources.
All you have to do is sign in to Pinterest Business to take advantage of them immediately and at no cost.
More free tools at your fingertips:
Although you can also polish your knowledge through free tutorials on YouTube and then dedicate yourself to using programs like Canva to earn money selling products to the owners or managers of Pinterest pages.
This is one of the most active remote jobs to earn money on Pinterest (even if not directly).
However, we must clarify that the profits will not be as significant as the rest of the strategies preceding this mechanism.
On average, you could generate between $50 and 80 dollars per design, although this fee will be subject to the amount of work you must complete and the requirements of each client.
You can also create a Fiverr account and offer this service as a freelancer to help you grow your business faster.
5. Through sponsored pins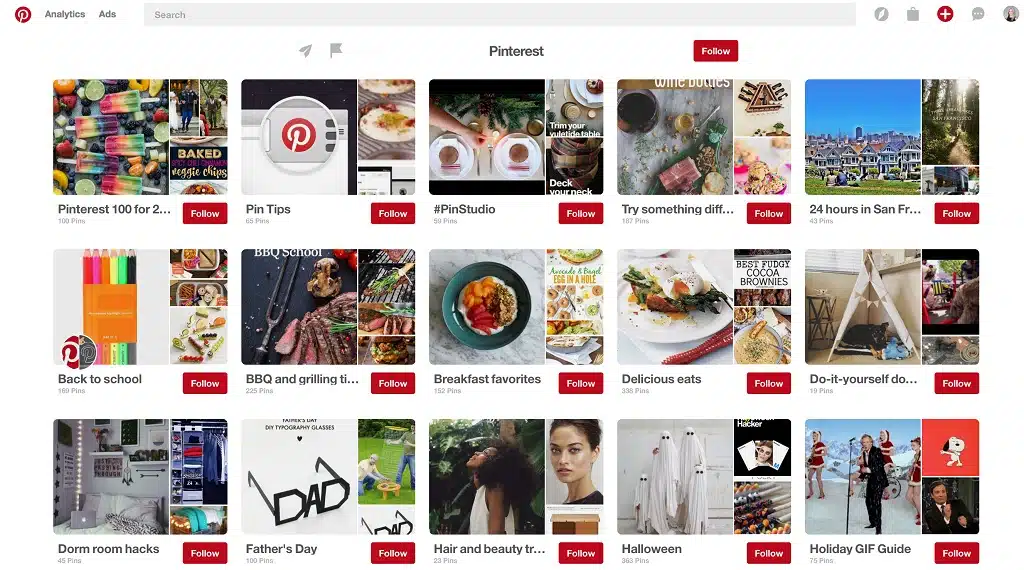 Getting paid to post specific pins has been very trendy in recent years, and once again, we have to emphasize that you don't need to have thousands or millions of subscribers to achieve this.
Sponsored pins are equivalent to promoted posts on Facebook or Instagram.
In theory, you will receive a payment for sharing a pin that contains material of interest to brands.
Let's say you share boards about travel; If you start to build a solid and authentic community, some brands linked to the tourism sector will likely be interested in working with you.
If you have dozens of subscribers, the payment will be lower than that of other people who have thousands or millions of followers on Pinterest, but in one way or another, you will be making money online.

This strategy is recommended by the platform itself, Pinterest, to earn money without being an influencer.
Creating shared boards with other brands allows them to increase their reach simultaneously.
This is because they are displayed both on your page and on the page of the brand that has decided to partner with you to carry out this content strategy and massive reach.
They can create anything from individual pins to more ambitious campaigns to promote specific products or services.
Ideally, it would be best if you collaborated with personal or commercial brands related to your audience so that the results exceed your expectations.
Most commonly, brands pay content creators a fixed fee for creating a dashboard that drives the desired conversion.
An excellent recommendation that you should follow to take this strategy to the next level, or make it even more lucrative, is to include the content of other websites and users in your boards (especially if they have authority and relevance).
7. Offer to consult on Pinterest
Like many people earn money with Facebook offering advice, you can do the same with this social network.
Specializing in this network will allow you to earn money on Pinterest by offering advice on pin design, community building, page marketing, and more.
You can have small, medium, or large clients; this could become a full-time job if you stand out.
Those who are dedicated to this earn money by analyzing the profiles of their clients, as well as their websites and all those metrics related to their businesses.
Ideally, you should have your website and your own Pinterest account to give your offer more credibility.
Additionally, this action will legitimize your services and make you look more professional in what you do, which could put you that much closer to success as a Pinterest consultant.
However, you should research the market well before focusing on getting clients because the truth is that it is very competitive. In other words, if you do not define your value proposition well, it will be more difficult for you to make a difference.
Subscribe to Our Latest Newsletter
To Read Our Exclusive Content, Sign up Now.
$5/Monthly, $50/Yearly