Cute and Comfortable: How to Dress for Your Next Music Festival?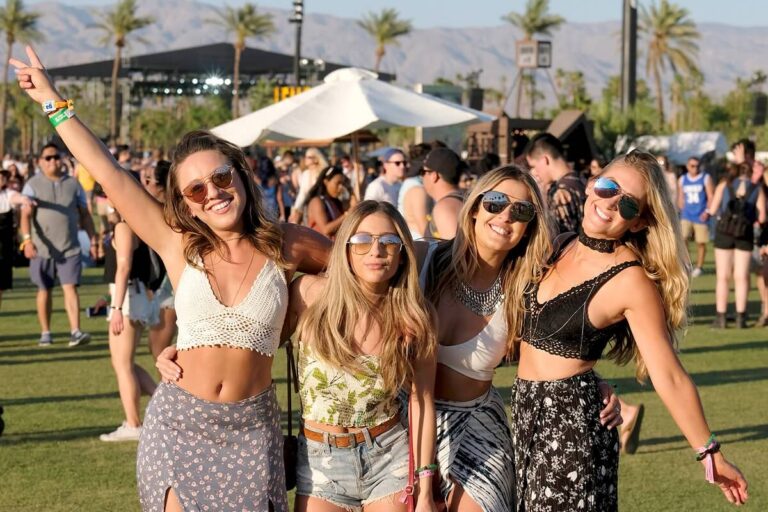 Is there anyone who doesn't enjoy a music festival? There is only one thing better than attending a music festival: dressing for it. One of the most exciting parts of attending a music festival is choosing what to wear and how to wear it. If you're headed to a music festival this year, you already want to consider what to pack to make your festival experience extra special. Different types of festivals require different styles of clothing. Each festival has its own vibe that should be matched with the appropriate attire. When choosing what to wear to your music festival, you should also consider the weather.
The diversity of festival clothing is something that is continuously changing due to the ever-changing trends in fashion. So, if you were wondering what to wear or where to buy festival clothing, here are a few fashion tips and outfit ideas for what's left of 2022.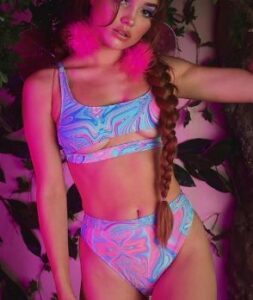 Dress to Express
Don't be afraid to express yourself. What would you wear if mainstream fashion trends didn't exist? Which fashion trends inspire you? Do you have a favorite era in fashion? Maybe you'd be a mythical being in a fantasy world? You can be as elaborate and bold as you like, or if simplicity is your thing, go for it. When it comes to expressing yourself, there are no rules; just be yourself!
Bold Colors
Bold colors are in. Think of a psychedelic explosion of bold, bright colors. Consider an oversized, colorful fleece jacket over something cute as a must for when it gets colder at a festival. Pops of pink, orange, yellow, and green make it much easier for your friends to find you in the crowd.
Headwear
Headwear is something that comes back each year. Floral clips, scrunchies, fun hats, unique clips, and colorful hair extensions are all great choices if you want to make some heads turn. Headwear is an essential part of festival clothing.
Chunky Boots
Throw out those boring rubber boots and get yourself a pair of chunky boots! They can take any outfit from cute to seriously edgy and just straight-up cool in seconds. Remember, you shouldn't wear sandals to a festival. Open shoes are a no-no at a music festival. Boots are ideal to keep your feet protected.
Bucket Hats
You either love them, or you hate them. Bucket hats can add that little bit of flair needed to boost your otherwise bland outfit. They aren't for everyone, but you can turn them into a unique statement piece because endless options exist for you to choose from.
Oversized Tees
There's nothing quite like an oversized tee. Whether it's printed, plain, or even mesh, they are highly versatile pieces of festival clothing that are easy to style. Not to mention they are comfortable and easy to dance in.
Swimsuits and Bodysuits
Most music festivals located in the middle of a desert are hot. Jeans just don't cut it in that climate. Festivalgoers take full advantage of shedding layers. Swimsuits and bodysuits are not only sexy but can keep you cool and comfortable while the sun is beating down.
Matching Two-Piece Sets
Instead of pairing two different patterns, why not get a matching two-piece? Sets can consist of tops with skirts, shorts, or long lightweight pants. They can be anything from solid colors, and flowery getups to wild patterns.
Accessories
Metallic leggings, leg wraps, and thigh-high fishnets are perfect for all you festival fashionistas! It's because they can add more texture, color, and character to your legs. Leg accessories are perfect if you're planning on wearing a colorful bodysuit or two-piece bikini set. They add the perfect finishing touch to your already gorgeous outfit.
'Euphoria' Influenced Makeup
Although HBO's "Euphoria" fans will have to wait more than a year for the next season, the show's influence on makeup styles has been obvious. Rhinestones, face jewelry, colorful eyeliner, and glitter are just some of the expressive ways people accentuate their features and add to their festival look.
Hydration Pack
Staying hydrated is essential when walking and dancing all day in the sun. Festivals usually have a communal watering hole where you can refill, so ditch the bulky water bottle for a form-fitting, stylish, and convenient pack. You can also use it to store small essentials or a light jacket while staying hydrated.
Cool Fans
One of the hottest (coolest) fashion accessories at this year's summer music festivals are hand fans. Not only do they help keep the heat away, but they basically go with every outfit. Additionally, who doesn't enjoy dramatically opening a fan and flapping it around?
Final Thoughts
We certainly express ourselves and our creativity through festival clothing. Festivals allow us the opportunity to experiment with new colors, styles, and looks. Remember, the key to having a good time is not how you dress but how you feel while you're dressed.
Subscribe to Our Latest Newsletter
To Read Our Exclusive Content, Sign up Now.
$5/Monthly, $50/Yearly