How to Disable IG in 2023 from Android, iOS, and Web? [Step-By-Step Guide]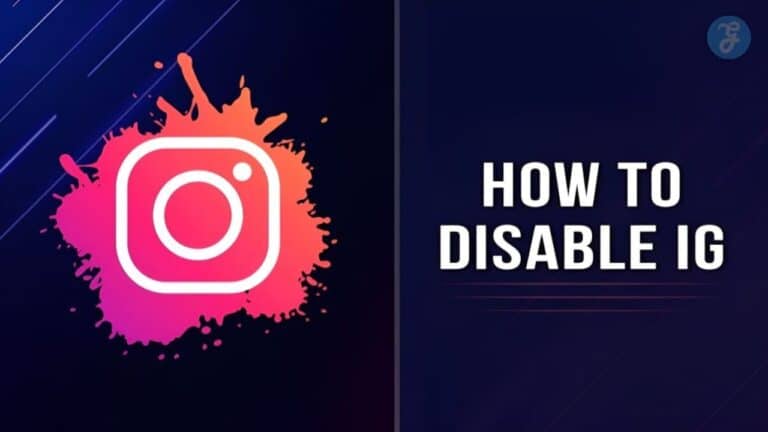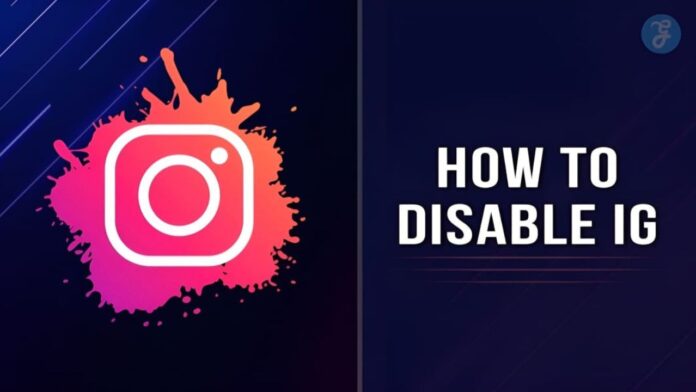 We have all encountered problems when disabling our Instagram (IG) accounts. Whether you want to delete your account or just temporarily turn it off due to security concerns, this article has got you covered! We will provide step-by-step instructions on how to disable IG, how you can manage your profile and data on Instagram, including information about how to use the Privacy Preference Center.
We will also share pro tips for managing your social media profiles effectively and discuss some scenarios in which the deactivation or deletion of an Instagram account may be necessary.
Let's look into all that and more – read on!
Content Highlights
Users can manage their privacy settings on Instagram to block specific accounts, limit access to particular friends or followers, and hide offensive comments.

Privacy concerns, overwhelming management, limited target audience, and lack of ROI can lead people to delete or disable IG accounts.

To temporarily disable an IG account on iOS or Android devices, users must enter a reason for deactivating it when prompted and re-enter their password.

When permanently deleting an account from Instagram's website or app, users must be sure to download all of their data first before proceeding with this option.
Instagram's Activity Status Feature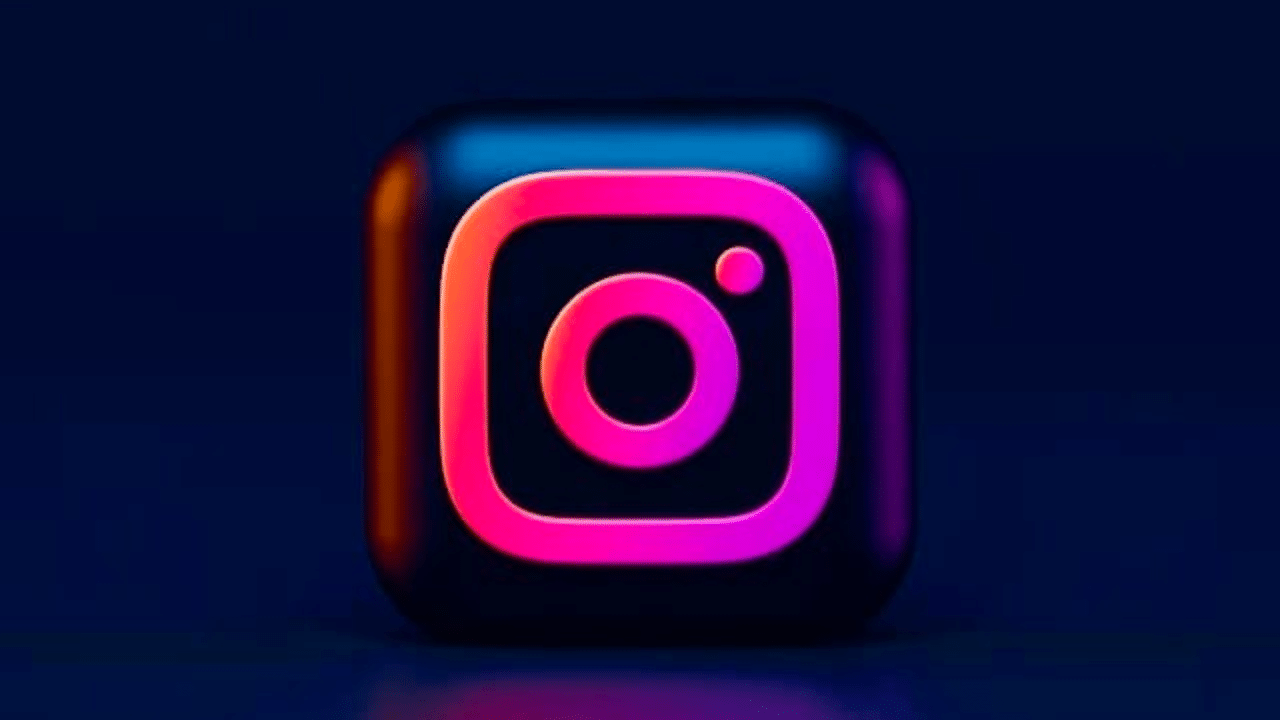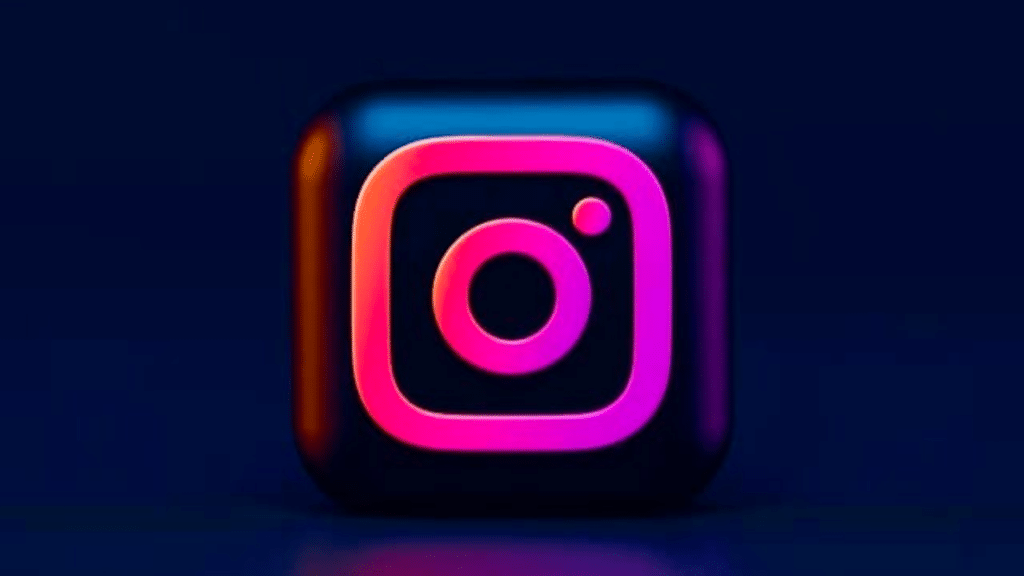 Instagram's Activity Status feature lets users keep up with their friends and followers' latest activity on the app. By turning it on, other users can see when you were last active in a similar manner as Facebook Messenger's activity status does.
To manage this visibility, Instagram has provided its users the option to turn their Activity status on or off at any time.
To turn off the Activity Status feature, one simply needs to tap their profile picture in the bottom right-side corner of the home screen and go to their profile page, where they will find an option that reads 'ShowActivityStatus', which needs to be turned off if required.
When turned 'off', people cannot view user activities, such as when one was last online upon visiting one's profile page, e.g. comments/likes/viewing posts, etc.
This setting is convenient for instances when someone wishes not to show all that information to personalize their privacy settings in a better way because of various reasons: mentioning some like being overwhelmed due to different private accounts or groups managed by them, having a limited target audience, lack of ROI from Instagram usage, etc.
Reasons to Delete or Disable IG Account
Privacy concerns, overwhelming management, limited target audience, and lack of ROI can all be significant factors in considering a deactivation or deletion of your account.
Privacy Concerns
Privacy concerns are one of the primary reasons why people decide to deactivate or delete their Instagram accounts. Social media platforms have become increasingly popular, which has led to a rise in issues such as online harassment, cyberbullying, and other unwanted behaviors that threaten users' right to privacy.
To protect its users against these types of threats, Instagram allows its users to block specific accounts from viewing their content and hide offensive comments. Furthermore, they can control who sees their posts by managing their privacy settings – for example, limiting access to particular friends or followers only.
Despite these measures taken by the company admin team, there is still a potential risk of unwanted attention on the platform when simply sharing content with family and friends. All social media users need to know how to control what information they share online and be aware of any risks related to posting potentially sensitive information publicly through sites like Instagram. In addition, you can also read an article on- How to Verify Instagram Account in 2023?
Overwhelming Management
When managing Instagram, many users become overwhelmed by the multiple activities that come along with it. Social media management requires a lot of time and effort, including creating content, scheduling posts, engaging with followers, monitoring metrics to track performance, and analyzing results — all critical aspects for staying ahead on this platform.
Managing an Instagram account can be incredibly stressful for those who are feeling stressed or anxious about their social media use or have difficulty maintaining a healthy balance between digital life and IRL responsibilities.
Not to mention delving into the world of internet addiction or worrying about being too immersed in one's online presence. All these issues can move even experienced social media users to seek more balanced solutions, such as reducing usage or deleting their accounts altogether so they can focus on other areas of their lives without sacrificing anything from the crisis brought by total information overload from technology fatigue and mental health concerns due to running a personally-run version of businesses on Instagram which is hard to make profitable when your organic reach diminishes over time.
Limited Target Audience
Having a limited target audience on Instagram can be frustrating. It means your content reaches fewer people than you'd like, reducing the impact of your messages and lowering engagement rates.
When creating an account, understanding who your ideal followers are will help ensure you're garnering attention from the right people. A small and focused following enables entrepreneurs to deliver customized and personalized experiences tailor-made to their target consumer base.
However, a specific segment needs more numbers. In that case, measuring ROI may become more accessible, leading businesses to evoke their digital presence on this social media platform for good in favor of platforms such as LinkedIn or Facebook with larger user bases.
Lack of ROI
When it comes to using Instagram for profit, unfortunately, not everyone is seeing the desired return. Many individuals and businesses need help to turn their social media presence into a consistent source of revenue, leading them to opt out of the platform altogether and delete or disable IG accounts.
It could be due to a combination of factors, such as an unsuitable target audience, ineffective management techniques, or simply a lack of time to maintain an active profile.
Today's digital marketplace expects exceptional levels of engagement to convert followers into paying customers, so if these standards are challenging for you to keep up with, then Instagram might be best avoided.
Additionally, with so many posts competing against each other, algorithms can make it hard for your content to stand out; this could explain why some may feel that the effort put in does not match up with its results – making ROI 'nil'.
How to Disable IG Account Temporarily
Get help from a step-by-step guide to learn how to disable an IG account on iOS, Android, or desktop temporarily.
Step-by-step Guide to iOS
To disable your IG account on iOS, open the app and go to your profile.
Select Settings & Privacy from the bottom menu.
Scroll down to Account > Temporarily Disable Your Account, then click the option to 'Temporarily disable my account'.
Enter a reason for deactivating your account into the text box, and confirm that you want to proceed by selecting Temporarily Disable Account again.
Re-enter your password to complete the process – this is the password used when signing up for Instagram or resetting it when it is forgotten or compromised in any way.
Once your account is temporarily deactivated, any photos, comments, likes, or other activity will only be visible once you reactivate it by logging back in with your username and password at a later date and time if you decide to return to Instagram. Additionally, you can also read about- How to Delete Your Instagram Account Forever?
Step-by-step Guide to Android
Tap on the Instagram app icon to open your account.
Go to the Accounts Center under "See more".
From here, select the "Account ownership and control" option.
On the next page, you will find an "Instagram Pause" button, which is used to disable/temporarily disable your IG account for a particular duration of time specified by you in days, weeks, or months as required by user conditions that appear with clear instructions telling you how it would affect things like saved ads, associated campaigns, etc.
If deactivating from Account Center is unavailable, You can try accessing Settings & Privacy through the profile menu drop-down list. Scroll down to the 'Manage Your Account' section > Disable My Account, then follow the due steps as prompted ..!& accordingly, know pausing accounts affects your ancient parental posting activities visibility and public reach theory.
Step-by-step Guide on Desktop
To temporarily disable the IG account on a desktop:
Log into your account and tap on the profile icon in the top right corner of the page.
Go to "Accounts Center", located at the bottom left of the page, by clicking "More Options."
Select "Personal Details" from the list that appears.
From this menu, users should click "Account Ownership and Control", which is nestled between all other options.
Here, users can decide whether to delete or disable an IG account by selecting either option from a drop-down menu.
Once selected, follow all instructions until you are asked for confirmation about deactivation or deletion – take note if you want to reactivate, as doing this needs authentication later.
When an Instagram account is temporarily deactivated, any profile information will be hidden, including photos, comments & likes, so please keep this in mind before proceeding with these actions.
How You Will Permanently Delete Your Instagram Account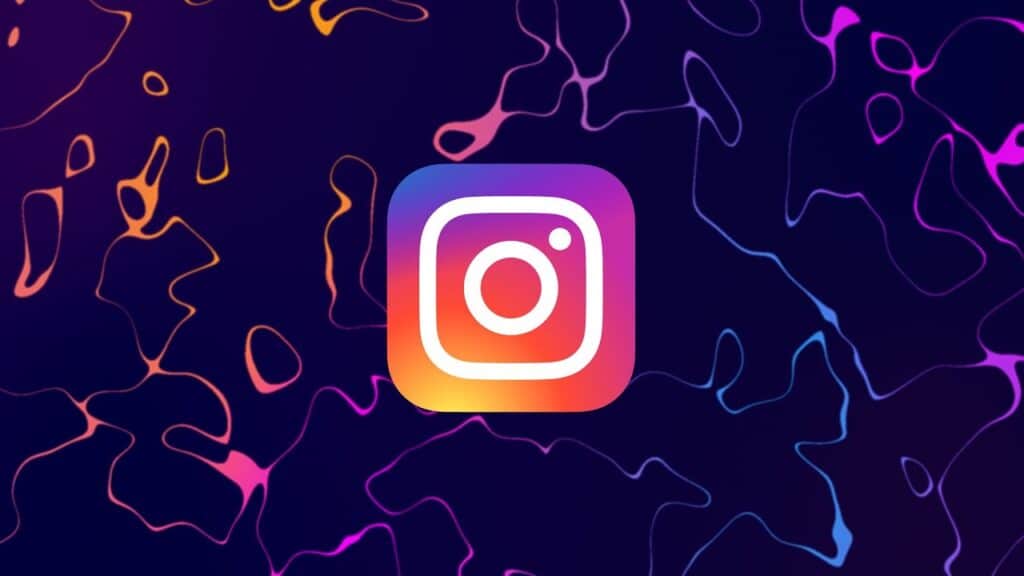 Before taking this step, you must first download all of your data from the platform and consider if deleting your account is indeed necessary. You can then utilize the delete option on Instagram's website or mobile app.
Step-by-Step Guide
To temporarily disable your IG account from iOS, open the app "Instagram" and click on your profile icon.
Scroll down and tap "Settings", then select "Account" from the menu.
You will see the option to "Temporarily disable my account" at the page's bottom. Select this, and you will be prompted for your password as a security measure before deactivating your account.
For Android users, open the Instagram app and pick up your profile icon at the bottom right side of the screen.
Scroll down to Settings and select "Account" in the pull-down menu, which appears when you begin typing "settings".
Tap on "Temporarily disable my account" at the bottom of that page and provide your current password if prompted for a security check before proceeding to disable your account temporarily.
To temporarily disable an Instagram account from your PC, open a web browser and log in at www.instagram.com with your username/email ID and password associated with your account.
After logging in, select "Edit Account," located towards the top right portion of the page under Settings > Security & Privacy > Edit Profile > Temporarily Disable My Account; enter your password when prompted as a security measure against deleting unauthorized personnel to proceed with deactivating your account temporarily.
Pro Tips: Download Your Data Before Deletion
The Privacy Preference Center
The Privacy Preference Center allows you to manage the different cookie types that help protect your privacy online.
How to Handle Your Privacy Settings on Instagram:
Setting up and managing the privacy of your Instagram account is essential. With simple steps, you can customize your privacy settings, control who can see your posts, and protect your accounts from prying eyes. Here is how to do it:
Go to the profile page and choose"Settings" to access the Security tab.
Scroll down to find the Privacy section and click on it.
Click on the "Profile and Posts" option and choose if you want to make your profile private or visible to everyone.
If you'd like people who don't follow you to request permission before they can see what you post, switch "Requests" on.
To manage visibility for apps and websites connected through Instagram, go into "Apps & Websites", turn off any apps or websites that link with Instagram or reset permissions for those with access to take back control.
In the Settings section of your profile, select "Two-Factor Authentication" and enable two-factor authentication for added security on each login attempt made by you or anyone else attempting access with these credentials from an unrecognized device or IP address.
Functions of Different Cookie Types
Functionality cookies are essential to web cookie that allows websites to remember the user's preferences and choices. Functionality cookies enhance the performance of websites by enabling certain functions that are often unavailable without them.
These functions provide more efficient usability and a personalized experience for each user. For example, sites may use functionality cookies to recall a username or region, aesthetically personalize the site according to user tastes, track viewing habits so users can navigate quickly between pages they have previously visited, etc. Beyond merely enhancing a website's capability, functionality cookies also apply their strength in giving visitors access to various online services, most notably social media networks such as Facebook or Twitter.
It then enables additional features such as "Like" buttons for content sharing on these platforms. If you want you can also read- Get Instagram Followers to Increase Your Account Visibility
Importance of Protecting Your Privacy Online
It has never been more critical to protect the personal data we share online. Data breaches are becoming increasingly frequent, and malicious actors can use even a tiny piece of information for nefarious ends.
Sharing less information with apps and services is an essential first step, but ensuring you are up-to-date on the latest privacy rights and laws is just as crucial. The Privacy Preference Center provides users with the resources to make educated decisions about their digital security, as well as access information such as who collects your data and how it's used.
By understanding new developments in the cyber world, individuals can remain vigilant against potential threats like identity theft or online scams targeting their personal information – now more than ever before due to privacy being at risk of no longer being considered an intrinsic right in our increasing surveillance society.
Tips for Managing Instagram Effectively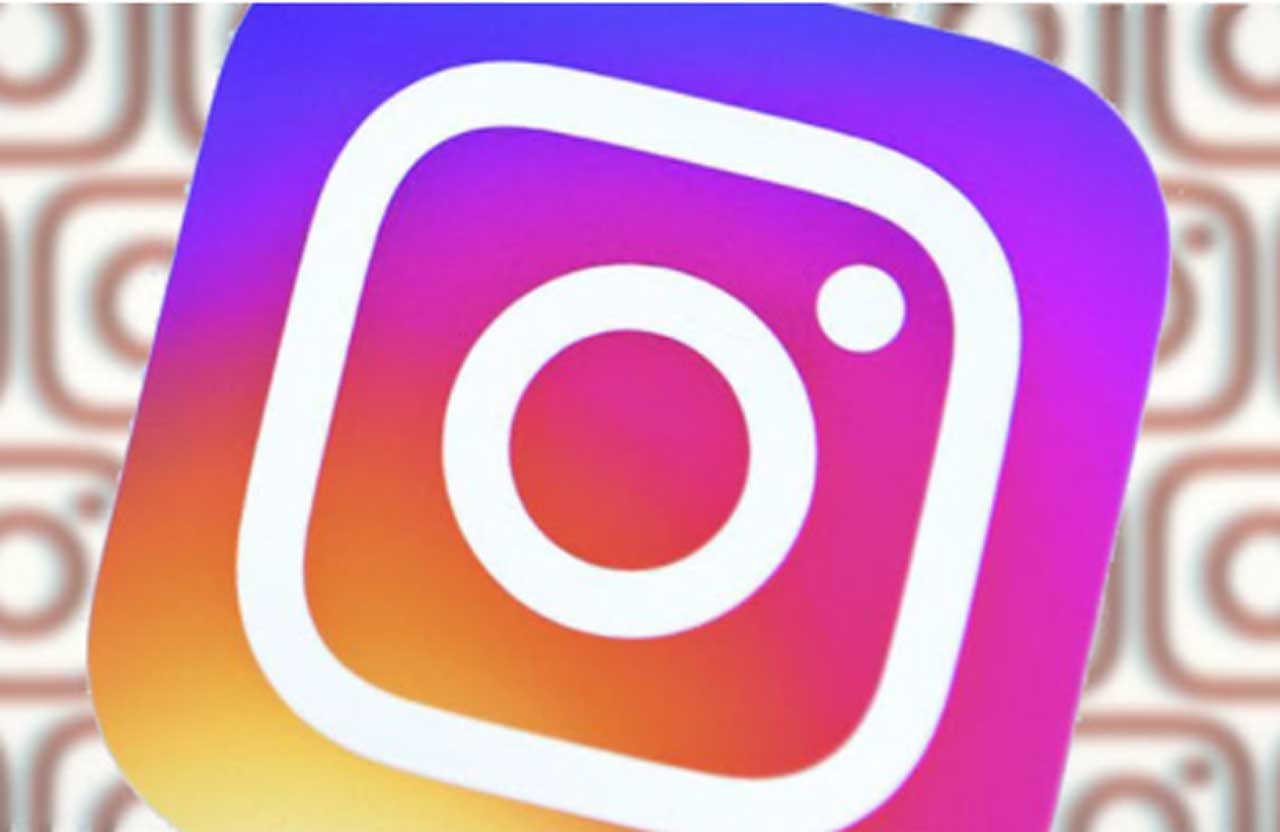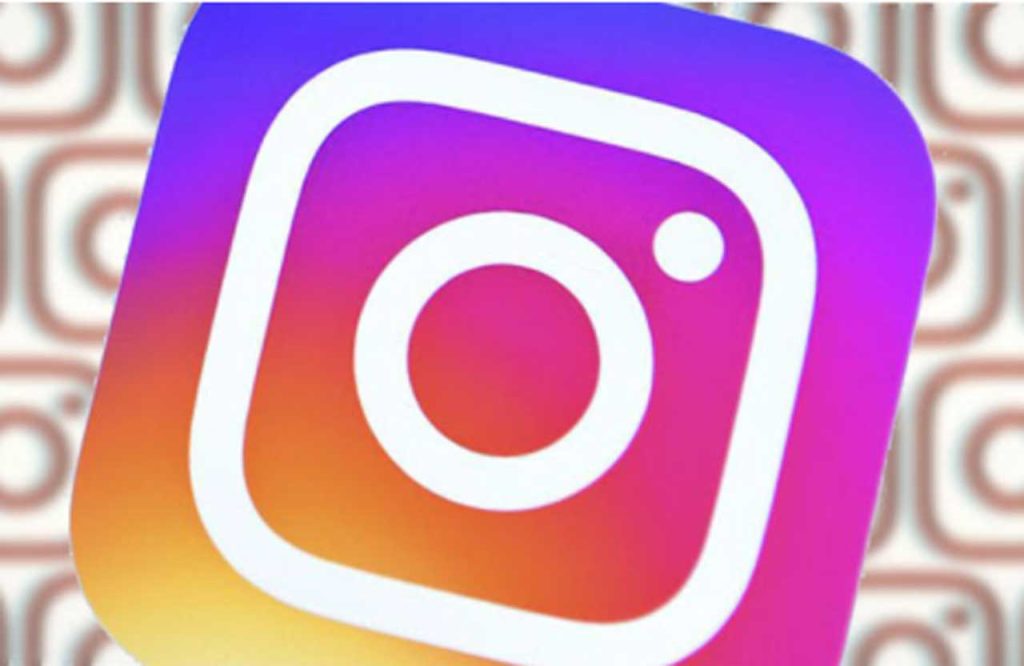 Utilizing tools such as Hootsuite and measuring ROI are vital strategies to help you manage Instagram effectively – find out more now!
Utilizing Hootsuite for Social Media Management
Hootsuite offers an all-in-one solution for scheduling, monitoring, and analytics when managing social media accounts – saving users time and money. It allows users to easily schedule posts in bulk, manage multiple accounts from one location, and get detailed reports on the performance of their content.
Hootsuite also includes various hacks, tricks, and features to make it easier for users to stay organized on social media. For example, automated reminders tell you when updates are due or messages have gone unanswered.
Plus, it can streamline measuring ROI with trackable metrics like link clicks or views per post – helping brands identify which strategies work best. Ultimately, these timesaving tools can help save time while still giving aspiring businesses the competitive edge they need online.
Measuring the ROI of Your Social Media Efforts
Social media ROI measures the benefits delivered compared to the total investment in marketing campaigns. It offers an effective way for marketers to assess and prove their efforts and determine whether they are worth keeping or eliminating from their strategy.
Measuring ROI helps assess what's working, identify areas where improvements can be made, devise a more efficient system, better allocate resources, and make informed spending decisions.
By measuring the return on invested time, money, energy, and emotions spent on social media management tasks, you can genuinely understand how your investments generate a specific value for customers and your business.
Calculating social media ROI requires collecting and linking that data directly with overarching goals for each promoted campaign on various platforms.
The formula includes dividing measurements like sales revenue generated by activities conducted through social media marketing by total cost expenditure involved in these activities during a specific period, which usually oscillates between one to six months.
Leveraging Social Commerce for Your Brand
Social commerce refers to using social media platforms for online shopping and checkout integrations. Through social ecommerce, businesses can build brand awareness, generate sales, enhance their presence, and engage customers.
For example, brands can create seamless in-platform experiences directly within popular channels like Instagram or Twitter that allow customers to shop without ever leaving the site.
Leveraging these platforms also allows for opportunities to leverage social proof; customers are more likely to purchase a product if they have seen it on someone's account that they trust or follow.
Additionally, seeking out influencers on such sites provides important vouching for products and brands. With this strategy, businesses don't need extensive marketing campaigns as they rely instead upon increased visibility through existing followers or potential buyers being exposed via other users' profiles or posts.
When to Consider Deleting Your Instagram Account
If your account lacks engagement or followers, if your target audience is incompatible with the content you post, if it becomes too overwhelming to manage multiple accounts, and when managing social media becomes a drag instead of an asset to your brand – then you should consider deleting your Instagram account.
Lack of Engagement or Followers
on Instagram can be a significant concern for users, mainly if they aim to gain followers and interact with them authentically. As the popularity of an account increases, so do the expectations towards its content—higher quality visuals and copywriting are expected from larger versions.
In addition, algorithm changes made by Instagram can affect how often your posts show up in people's timelines, which then further affects your engagement rate. Aside from these technicalities, many accounts also tend to fall prey to buying fake followers as a means of gaining "popularity", which unfortunately harms one's long-term growth trajectory as it leads to a lack of real user interaction and interest at best or total banishment from Instagram at worst.
To ensure that you don't face this issue with your account and maintain high levels of engagement – create engaging yet genuine content regularly, focus on growing organically through word-of-mouth instead of paying services claiming to provide quick results when it comes to follower count & adhere strictly against any kind of spammy behavior (excessive tagging, etc.).
Incompatible Target Audience
An inconsistent target audience on Instagram can be a reason to consider deleting your account. Targeting the right demographic will make it easier to generate content that resonates with users and drives engagement.
Without relevant user engagement, there is no point in continuing the use of the platform, as other social media platforms may reach better results when attracting and engaging customers.
This issue could also be due to difficulties in understanding platform usage by different age or gender groups – having a good grasp of user behavior and preferences is essential to find success through social media marketing.
Incorrectly assessing or underestimating your target market's needs can directly affect goals like increasing brand awareness, acquiring leads, or boosting sales opportunities over time.
You May Find Interest: Turn Off Sound On Instagram Stories: All You Need To Know With Latest Updates
Managing Multiple Accounts
Instagram allows you to manage multiple accounts with one login, increasing convenience. It is made possible by the Accounts Center, which can be found under "Settings". Here, users can add and switch between accounts as needed.
When adding an account, you must enter all required information, including login details for each associated account. However, this only needs to be done once to save time managing multiple profiles simultaneously.
The Accounts Center also allows users to view what account is active and what recently accessed ones were signed into, along with their login data. Therefore, it's crucial that users securely store any sensitive information like passwords for extra safety measures when switching between different Instagram profiles quickly or using earlier saved logins through a single entry portal screen created itself.
Overwhelming Social Media Management
Managing a social media presence can be time-consuming, and for some users, this management goes beyond time spent posting content. Individuals who spend too much time on their accounts can suffer from stress, anxiety, burnout, and digital overload—all of which can hurt mental well-being.
Social media addiction is a real issue and requires self-control to resist using these platforms compulsively. Assess the best platform for you and focus your energy on creating quality content for that specific platform to avoid getting overwhelmed with managing your social media accounts.
Additionally, handling one or two platforms should provide better results than juggling multiple ones at once, as it's challenging to create meaningful connections across different audiences without devoting more concentrated attention toward each network.
How to Turn Off Instagram's Activity Status Feature
Learn to quickly and easily turn off Instagram's activity status feature for extra privacy and security. Read more to find out!
What is the activity status feature?
The activity status feature on Instagram is a setting that allows people to see when you were last active on the app. It is similar to the "last seen" feature in Facebook Messenger and other messaging apps.
By default, your last active time will be visible to anyone who has directly messaged you or follows you unless you choose to turn off this feature. To protect your privacy, users can turn off this feature so others cannot see they have been online recently.
When disabled, messages sent by friends over Instagram will still go through as usual while keeping track of who views them privately. With this setting turned off, Instagram won't display any information about when someone was actively using the app, which makes it easier for people who want more control over their digital lives and online presence indicators.
Pros and Cons of Keeping it On or Turning it Off
Deciding to turn on or off Instagram's activity status feature depends on your preferences and how you use the platform. Here's a concise and informative breakdown of the pros and cons of keeping this feature turned on or off.
Keeping Instagram's Activity Status On

Turning Instagram's Activity Status Off

Allows your followers to know when you're online and available to engage.
It can boost engagement by encouraging real-time interactions and conversations.
It may make followers feel more connected to you as they can see when you're active.
It can benefit businesses or influencers who rely on frequent interactions with followers.

It can provide a space that others cannot know when you're online.
It allows you to browse and use Instagram without the pressure of needing to engage or respond immediately.
Great for users who prefer a more passive use of Instagram or who wish to limit their time on the platform.
It can be turned on or off at will, providing flexibility in your Instagram usage.
Table: Difference Between Turning On/Off Instagram's Activity Status
Instagram's Quiet Mode is also an option for those who want to balance staying available and preserving privacy. This feature turns off notifications and sends automated replies to direct messages, allowing you to manage your online presence on Instagram in a way that suits your lifestyle and preferences.
Steps to Turn off the Activity Status Feature
On the Instagram app, users can access their profile by tapping their profile picture on the bottom right.
Once in the profile, tap on the top left of the page to open up settings options.
From here, under Activity Status and Privacy Settings, select 'hide your activity status' so that it turns green and displays a checkmark next to it to show it has been activated. This operation is similar to Facebook Messenger – hiding online status from other contacts or friends!
For desktop users, log into Instagram via any web browser and go through the menu bar option on the top right corner > click Edit Profile> Activate the "Hide Your Activity Status" toggle switch at the bottom of the form so that it is turned off/green color with an active checkmark icon next to it.
Once this toggle switch is clicked, its state will change from grey colored/Initialized/slider pushed down(which means it's in ON mode) to Green color, Which is now changed OFF, meaning NOT SHARING activity updates anymore from our account!
Takeaway
Understanding the activity status feature and the options to delete or disable IG account can help you stay on top of your social media presence and manage it more effectively.
Whether temporarily deactivating, permanently deleting, or simply turning off Instagram's activity status feature – managing these processes is necessary to ensure effective profile maintenance.
It is essential to consider factors such as engagement rates, target audiences, time management, and online privacy when deciding whether an account should be deleted or just temporarily disabled.
Ultimately, users must decide how best to handle their Instagram profiles to maximize efficiency and protect personal information from third-party sources.
Frequently Asked Questions (FAQs)
If you want to know more about disabling an an IG account, check the answers below.
1. How can I disable my IG account?
You can temporarily disable your IG account by going to your profile settings, clicking the Edit icon, and then tapping Temporarily Disable My Account at the bottom of the page. Read the comprehensive article above to know how to disable an IG account in detail.
2. Is it possible to re-enable my disabled Instagram account?
Yes, you can re-enable a disabled Instagram account by logging back into the app with your username and password within 30 days of turning it off.
3. Can I still access messages sent to me while my IG is disabled?
No, you will not be able to access any messages sent to you while your IG is disabled or deactivated. You must re-enable your IG to view any new messages sent during this period.
4. What will happen after I delete my IG permanently?
Once you have deleted an ig permanently, all content associated with it, such as photos, videos, followers, etc, will no longer be accessible and also cannot be recovered. So before deleting, ensure that this is what you want.
5. Should I use the same email ID to create a new Instagram account?
No, using the same email for creating IG accounts might lead to getting suspended from service due to a specific policy violation; thus, it's recommended to use different genuine emails for each Instagram account that one manages.