The Different House Cleaning Services Available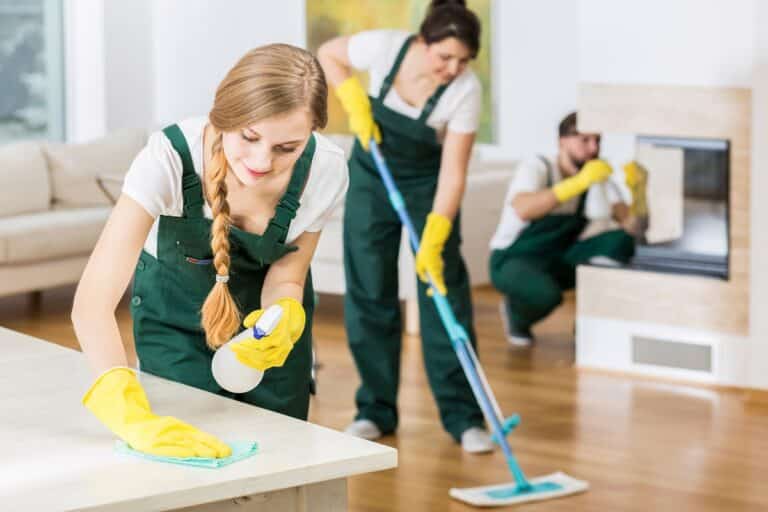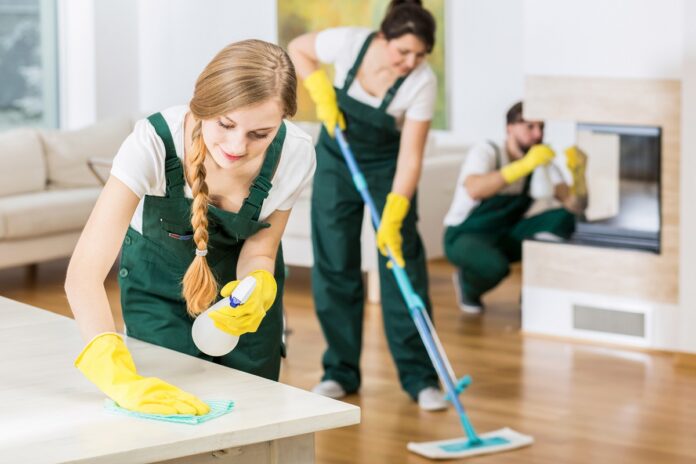 When you're looking for house cleaning services, it is always good to know what cleaning services you have available to you.
Not all cleaning companies offer the same services. So, it is worth exploring different cleaning companies and the services they offer. That way, whenever you need a different cleaning service, you can rely on the company providing your current cleaning services.
A great example of this cleaning situation is if you need deep cleaning services for your house right now. Hiring a cleaning company that only provides deep cleaning will offer you a solution to your cleaning needs right now. However, if you then decide that you need regular house cleaning services too, you'll need to look for another trustworthy and reliable cleaning service in your area too. So, hiring a cleaning company that offers both ensures you have flexibility. Here's a breakdown of house cleaning services that you can take advantage of.
House cleaning services to take advantage of
Regular home cleaning services
This is what many of us consider a basic cleaning service, and most house cleaning companies offer this service. A cleaner will come to your house and clean it every week or two weeks. Usually, these cleaning sessions can be booked for a few hours at a time, but some cleaners offer further hours if needed.
During regular house cleaning sessions, the cleaner will do as many of the weekly cleaning chores as they can within the allotted time. Over a two-hour cleaning session, a cleaner may be able to hoover your home, do the washing up, change the bedding, fold some clothes, do the dishes and wipe down the kitchen counters, for example.
Regular house cleaning services are excellent for staying on top of weekly cleaning tasks, but you will likely need to do some additional cleaning to keep your home clean and tidy.
Housekeeping services
If you have zero time to commit to cleaning, housekeeping services may be better suited to your needs. The cleaning services involved are the same as regular house cleaning sessions, but the cleaner can be with you for longer.
A housekeeper can be with you for several hours a day. And every day of the week if you need them to be. They will do all of the cleaning tasks you need them to do, and because they are with you for more hours, they can often do bigger cleaning jobs like oven cleaning or cleaning entire rooms like bathrooms, for example.
Most cleaning companies that offer housekeeping services ensure that the services are totally customizable to your needs. So, you can hire a housekeeper for an entire day per week, or hire them full-time, for example. Housekeepers can also help with additional tasks; some even help with cooking dinner or doing the shopping for you too.
Deep cleaning sessions
These house cleaning services are excellent if you've been falling behind with your cleaning sessions for a while or if you've been struggling to find a good cleaner for some time. They are an in-depth cleaning of your entire home. Every corner, cupboard, and carpet will be cleaned perfectly.
Think of deep cleans as a new slate. They bring your home back to a very high standard of cleaning, and there are many additional cleaning services that you can add to a deep clean, like oven cleaning and carpet cleaning, for example.
Many people use deep cleans to bring their homes back to life and then use regular house cleaning services to keep on top of the cleaning sessions. If this is what you're looking for, ensure the cleaning company you use, can provide both services. That way, you'll spend less time searching for good quality cleaning services in your area.
After building cleaning services
If you've had building work in your home recently, you'll know that the dust from that work can get absolutely everywhere. A thin layer of dust can quickly cover your home. Well, these cleaning services are designed to remove all of them.
Cleaners will use an industrial-grade vacuum to remove all of the dust in your home. Some cleaning companies only focus on the area that the building work was in, while others will do the entire home. Double-check that the cleaning company you use does, in fact, clean the entire home. Otherwise, you may be left with more dust to clean up.
Party cleaning services
Party cleaning services are really handy and well worth having in your back pocket when you are planning a party. If your regular cleaning company offers party cleaning services, they make having a party in your home really stress-free.
Party cleaning services can be used before the party, after the party, or both. So, you can make your home a welcoming and inviting atmosphere for your guests and then have it professionally cleaned the day after the successful party.
There are so many really handy cleaning services for the house available. Choosing the right cleaning company with the right cleaning services can make a huge difference to how clean your house is.
Subscribe to Our Latest Newsletter
To Read Our Exclusive Content, Sign up Now.
$5/Monthly, $50/Yearly