Simple Guide to A Perfect Lawn and Landscape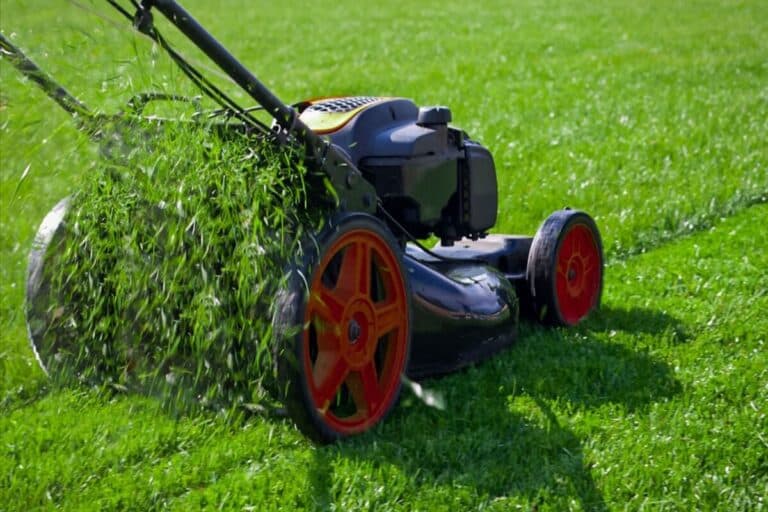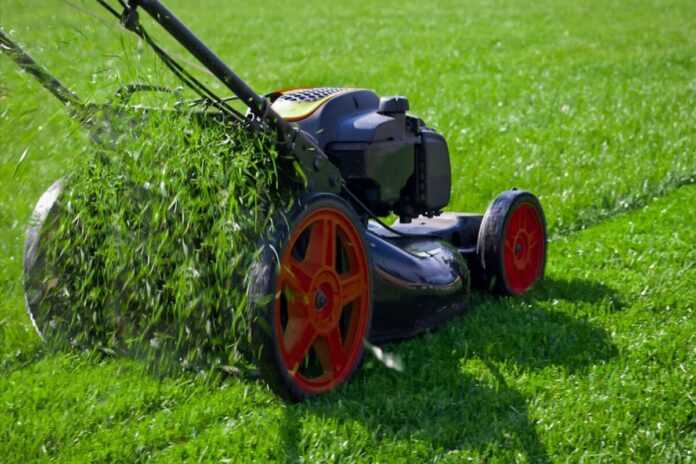 If you take the time and make an effort for a reliable lawn management regimen, you may display lush green grass. Simple daily and weekly chores you may complete on your own or with assistance from a landscaping expert to make up for lawn maintenance. The lawn is the actual focal point of any beautiful landscape. A yard offers an area for the kids to play or run around, the family pets to enjoy themselves, and you to sunbathe, unwind, and entertain throughout the summer.
Your outside area will come to life with healthy, lush green grass, but how can you get one? We've created a comprehensive lawn guide covering everything from installing your grass to fixing or maintaining it. With the help of this straightforward maintenance guide, creating lawns and growing landscapes become simple and manageable. Therefore, clear the cobwebs from your lawnmowers and gardening equipment.
With This Guide to Natural Lawn Care, Your Lawn Can Be Rejuvenated.
Regardless of how expensive the furnishings are or how skillfully the landscape is built, any garden might fail if the turf is neglected. Even though I don't like to keep up with the Joneses, I can't let my neighbors see how neglected and dreary my yard is. Since everyone in the area knows how much I like gardening, my lawn must exceed expectations. Choose the perfect lawnmower to complete the look you want. Follow the easy instructions below to maintain your lawn in top condition if you want the most excellent property in the neighborhood but don't want to deal with costly care.
Step 1. Watering
Since water is required to keep grass healthy and growing, maintaining a lawn in a drought-prone location is challenging and expensive. You're in luck if your irrigation system is functioning well. However, you can use this advice to develop a firm turf: The soil has to be prevented from drying out for the first two weeks after installing grass or spreading grass seeds so that the grass can establish deeper roots.
Once the grass is established, give it enough water, but not too much, since this can encourage disease and result in extra utility costs. If your soil is healthy and deep, you may water your grass up to an inch per week or more throughout the summer or in semi-arid regions.
Step 2. Mowing
Going outside and cutting the grass is the only way to have a well-kept and groomed lawn. While several tools are available on the market today to complete this chore, I like the walk-behind push lawn mower since it allows me to get some exercise and costs a lot less than other, more elaborate tools. However, as long as the machine is kept in excellent shape and has sharp blades, you should be OK.
This is how you can get your lawn ready for a summer vacation. Two weeks before your trip, mow your lawn and evenly spread the clippings among the grass. The grass clippings will hydrate the property by serving as an organic mulch. As the grass clippings rot and decompose, they will also act as an organic fertilizer.
Step 3. Fertilizing
There are several commercial fertilizers on the market; wherever feasible, use the safest and most organic ones to avoid harming other plants or the soil's quality. However, if you're resourceful, you can get organic fertilizer for your grass for a reasonable price, and, what's more, you can be sure that it's organic.
Making compost from your tea might help you turn it into a healthy organic fertilizer. Compost tea is simple to produce, and this article will show you how to turn compost into homemade organic fertilizer. Aerobic compost tea may be sprayed on your grass to increase soil microbial activity.
Step 4. Aeration
Think about utilizing garden forks, rolling lawn aerators, or hollow tine aerators to make little holes in your grass. Your lawn's holes enable the soil and roots to absorb air, nutrients, and water more quickly and efficiently. For efficient lawn aeration, use hollow aerators during the rainy months and shallow pricking or spiking during the dryer months. 
Step 5. Top Dressing
A healthy and vibrant lawn requires the appropriate soil. The depth of the soil determines how far the grassroots may grow and penetrate. You may top-treat the ground to improve it, even if the grass covers it. This is how compost is applied to your grass to enhance the soil. Spread the dirt gently over the grass after obtaining it. Ensure the grass tips are visible when you sweep the compost around your yard.
Step 6. Lawn Edging
Even though it's not essential, giving your grass a sharp edge gives it a polished, groomed appearance. A garden edger separates your grass and the rest of the garden. The advantage of the grass you wish to define should be marked with stakes and a string. Cut through the grass and dirt using a garden edger, then edge away! You may do the task with a straightforward garden edger and some thread, but you can also find more excellent garden edging ideas.
Step 7. Diagnose And Deal With Lawn Problems
Occasionally, you will be bothered by bald spots, mole mounds, weeds, and moss. When there is a bald patch, the area should be worked on by removing dead grass, tilling the soil, and applying compost before planting fresh grass seeds. Check out this solar mole repellant for your yard to get rid of bothersome moles.
Hand-pull large, tall weeds like dandelions or crabgrass right away. Moss grows on lawns facing north and is brought on by intense shadow, an excess of moisture, inadequate drainage, and poor air circulation. By eliminating the causes of moss in the first place, you may prevent it from growing on your grass.
Concluding
You now know how to maintain a gorgeous lawn without breaking the bank or using dangerous pesticides. You may include a lot of inspiring concepts in your yard. Don't let the grass grow beneath your feet by using these simple lawn care instructions! If you are not sure about lawn care tips, consider choosing the perfect lawnmower. It will prune grass, weeds, and dandelions or crabgrass perfectly.
Subscribe to Our Latest Newsletter
To Read Our Exclusive Content, Sign up Now.
$5/Monthly, $50/Yearly