Road or Gravel Bike: Which Bike to Buy and Why?
We all know what it costs to pay for a bicycle. Prices are through the roof and it seems that the limit to have a "decent" bike is getting higher and higher. To the usual brand and model doubts is now added the commercial uncertainty of whether to opt for a gravel or road bike. The gravel is fashionable and it seems that the manufacturers bet to these models is increasingly powerful. A promising future looms, but how worth buying a gravel bike? Is it better to buy a road or gravel bike? Many people are faced with this question and the versatility of these bicycles seduces anyone.
Advantages of buying a gravel bike
Versatility: I don't think anyone is going to question me on this first point. The bikes gravel are much more versatile. The versatility that gravel offers is its great appeal. With a gravel bike you can get into all kinds of terrain, while with road bikes you are limited to asphalt and everything that is running away from it is a desire to complicate your life. If you are looking for a wild bike that is worth everything, head over to a gravel model.
Fun: Is there anything more fun than getting muddy with a bike up to your eyebrows on tracks and goat trails? I doubt it very much, so if your thing is adrenaline, fun and you like to put a touch of madness at each outing, it would be time you started trying this gravel thing. In the United States, gravel is hitting it and races like Diry Kanzas are becoming a global trend.
Confort: bikes gravel are most similar to bikes great background. The manufacturers have carefully studied the geometry of the frame so that it offers the best possible comfort to the rider. Gravel bikes are not particularly aggressive and tend to have a fairly high head tube and a perfect wheelbase for user comfort.
Airport Transfer Service: Hiring A Limousine Vs. Renting A Car
Braking: If the controversy about disc brakes is still open in road cycling , in gravel there is no doubt. All gravel bikes come with a disc brake. The quality of the braking is immensely superior and when riding on tracks I can assure you that having a good brake is very much appreciated. If the improvement is noticeable in the dry, in rain and wet terrain the disc brakes take the cake. With this system you can speed up the braking much more and have a calmer cornering.
Bikepacking: With the arrival of good weather, many cyclists begin to seriously consider the option of cycling routes and trips in bikepacking format. Gravel bikes are better prepared for this discipline than conventional road bikes. They are more resistant and the frames are easier to attach racks or cases.
Resistance: The fragility of carbon bicycles is well known to all. Gravel bikes are more reinforced and to load ballast or to ride on uneven terrain they are much more reliable. If you want something reliable and resistant, I will recommend you that you should look for your bike among the gravel catalogs.
Advantages of buying a road bike
Lightness: When it comes to climbing mountain passes, we all know the importance of the weight-to-power ratio. Losing body weight with cycling is an option but you shouldn't underestimate the possibility of lightening your bike. In this sense, road bikes weigh less than gravel bikes. The frames are not so reinforced and the materials used are the lightest. Gravel bikes have nothing to do with the same product range.
Speed: On tracks I assure you that you can go much faster than you think, but obviously the asphalt is still the reigning surface when it comes to speed. If you compete or want to improve your records on a climb or in a cycling tour, clear up your doubts and buy a road bike
What National Moving Companies Say about Safe Relocation during Covid-19?
Aerodynamics: There are many types of bicycle and each one has its own design characteristics. Aero bikes are the most aggressive and are designed to get the most out of every watt of power on favorable terrain. Gravel bikes closely resemble cross country bikes but road bikes still feature improved geometry in terms of aerodynamic efficiency.
Aesthetics: The gravel designs are cool, but you will admit that they have nothing to do with a good road bike with profile wheels. The "road" bikes are spectacular and a joy in the eyes of the fans.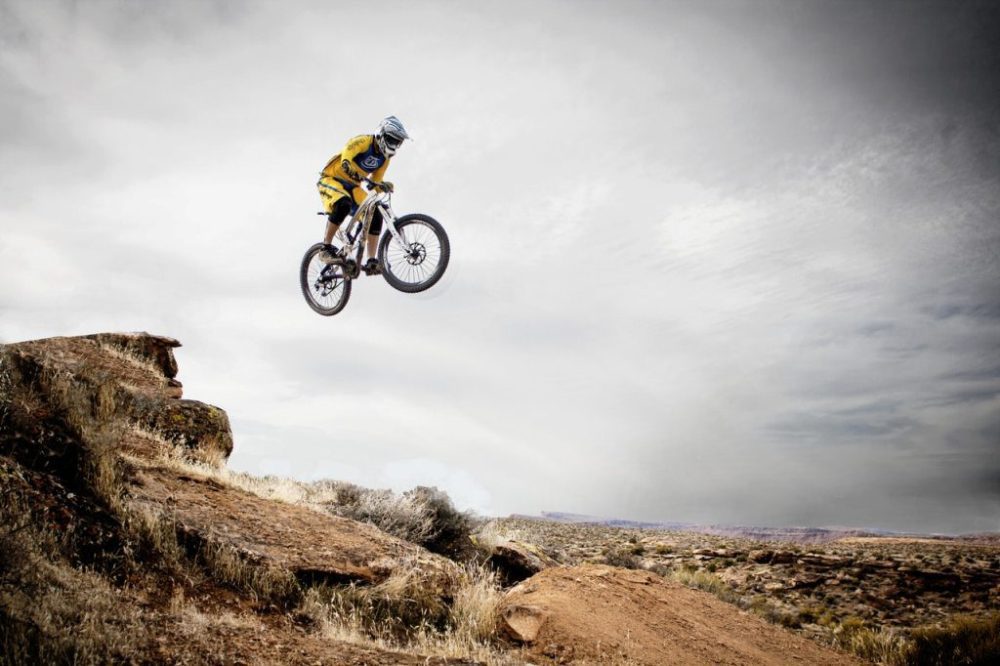 Opinion 
I imagine that if you have reached this point you will not be surprised by a hair who says that there is no single and certain truth about whether it is better to buy a road or gravel bike.
Each cyclist corresponds to a different athlete profile, so it is important that you know yours and that you can decide based on your interests. By interests I mean mainly the use that you are going to give the bicycle. If the use is occasional and recreational, it may be best for you to opt a gravel bike. You will always have the option of mounting a road tire and riding comfortably on asphalt roads.
On the contrary, if the use that you are going to give it is intense, a road bike will surely fit you more. The set is much lighter and it is evident that in terms of performance and aerodynamics the superiority over a gravel one is unquestionable.
On the other hand, the budget is another factor in mind. Gravel bikes require more complete assemblies so they are also usually more expensive. In the world of the road you can find decent bikes for 1,000 euros, while in the gravel the limit to enjoy an "acceptable" bike is somewhat higher. Summarizing; very tight budgets, highway. Budget somewhat higher, value between gravel and road.
Conclusion
Finally I would like to comment something about the second hand market. Gravel-specific bikes have only been on the market for a short time, so browsing through wallapop the probability of finding a "bargain" is much lower than if you are looking for a road bargain.
Take your time and thoroughly assess the different purchase options that arise. 
Subscribe to Our Latest Newsletter
To Read Our Exclusive Content, Sign up Now.
$5/Monthly, $50/Yearly