FIFA announces 2030 World Cup hosts: Spain, Portugal, Morocco, Uruguay, Paraguay, and Argentina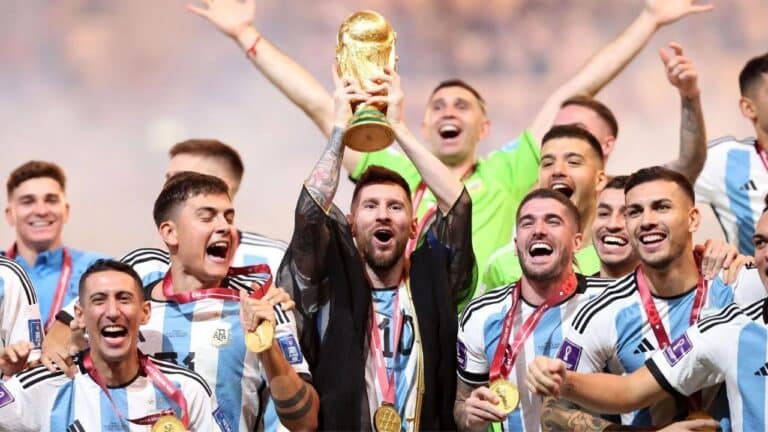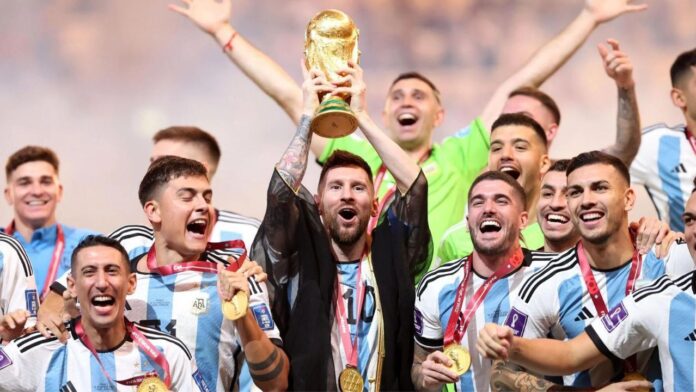 The 2030 men's World Cup will be held by six countries from three continents to commemorate the 100th anniversary of the tournament's first edition, FIFA announced on Wednesday.
The event will be co-hosted by Spain, Portugal, and Morocco, with Uruguay, Paraguay, and Argentina each hosting an opening match to commemorate the 100th anniversary of the first World Cup. Uruguay hosted and won the 1930 tournament.
"In a divided world, FIFA and football are uniting," FIFA President Gianni Infantino stated. "The FIFA Council, representing the entire world of football, unanimously agreed to celebrate the centenary of the FIFA World Cup, whose first edition was played in Uruguay in 1930, in the most appropriate way."
"The FIFA Council also agreed unanimously that the only bid to host the FIFA World Cup 2030 will be the joint bid of Morocco, Portugal and Spain," said Infantino.
"Two continents, Africa and Europe, came together not only to celebrate football, but also to provide unique social and cultural cohesion." What a wonderful message of tolerance, acceptance, and peace.
"In 2030, we will have a unique global footprint, three continents – Africa, Europe and South America – six countries – Argentina, Morocco, Paraguay, Portugal, Spain and Uruguay – welcoming and uniting the world while celebrating together the beautiful game, the centenary and the FIFA World Cup."
FIFA announced that the first game of the tournament will be played at the Estádio Centenário in Montevideo, the venue of the competition's first ever final, with all six teams automatically qualifying.
Read More: Lionel Messi's Photo on Argentina's Bank Notes after FIFA World Cup Win
"This is a historic event, and CONMEBOL is overjoyed." We're paying tribute to those who came before us, and today we've reached the level. "We appreciate FIFA and our colleagues' confidence in a historic event and date," CONMEDBOL president Alejandro Domnguez stated during a press conference.
"The good news is that having three countries, three hosts, requires almost no additional investment beyond what is already in place." And that's great news, because we all know that in that scenario, we wouldn't be able to compete if it came down to investment or money demands.
"If this had been a competition in which our governments had to commit the funds that countries now commit to be hosts, I believe we would have made an irresponsible proposal." And I don't think we would have been able to since we know that other countries have much better economic situations and less priorities than ours. So I believe this is a very responsible and viable proposal."
Morocco will host the World Cup for the first time in 2030, and will also be the first North African country to host official games.
Portugal will also be the competition's first-time host, with Spain hosting in 1982.
Prior to Wednesday's announcement, it had been reported that Ukraine would be included in Spain, Portugal, and Morocco's candidacy, but safety concerns caused it to quit.
The 2030 World Cup will be the first to be held on three continents, and the first to feature games in six separate countries. The only other tournament played in more than two countries will be the 2026 World Cup, which will be co-hosted by Canada, the United States, and Mexico.
Read Also: Emiliano Martinez – Superhero of FIFA World Cup 2022
The FIFA Congress in 2024 will ratify the 2030 World Cup event.
Argentina won the previous World Cup in 2022, hoisting the trophy in Doha, Qatar, after defeating France on penalties in the final. Argentina won the competition for the third time.