Electric Bike Tips for New Owners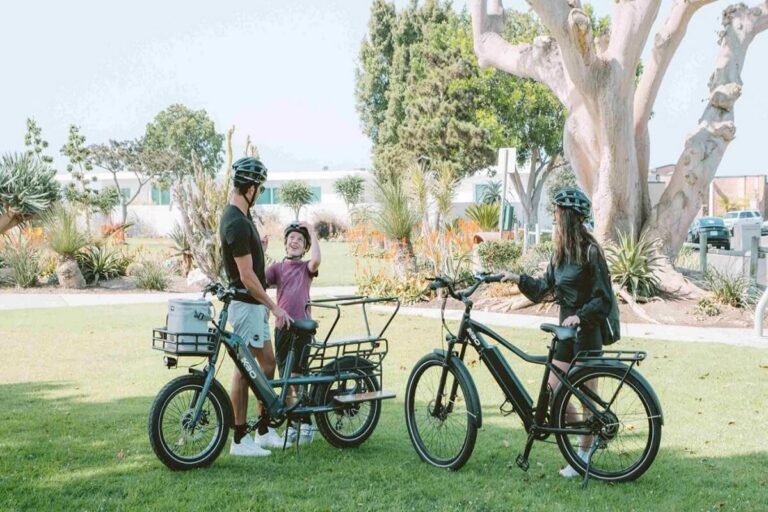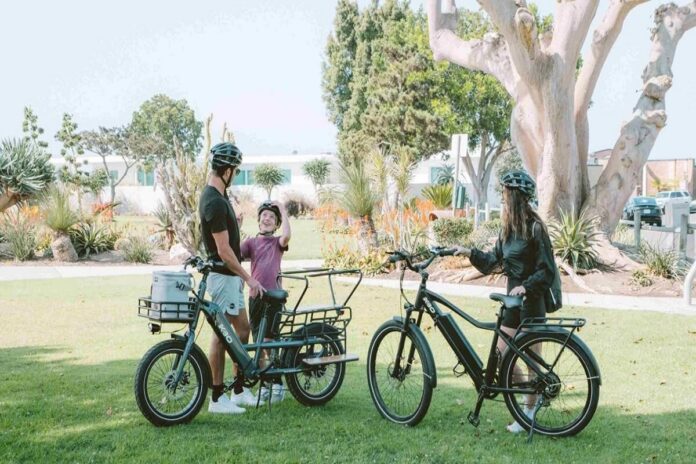 The decision to buy an electric bike lies within the answers to several questions and doubts. You were probably unsure about the type of bike you wanted or the best bike that would suit the occasion or purpose. Perhaps you had the option of either getting a traditional bike or an ebike. In your case, you might have had to weigh your options after going online to peruse a range of available ebike options, the ones that best fit your needs, and consider your location and your pockets too.
It doesn't matter if you chose the bike for recreational purposes, workouts, sporting, or just for movement. It's valid to experience a giddy feeling, satisfaction, and joy after choosing the KBO ebikes. However, you need to know some electric bike tips to help you get the best experience with your e-bike. In this article, you will get firsthand information and learn from the experience of thousands of cyclists worldwide.
Learn to ride your ebike:
Now that you have your electric bicycle, you must know how to ride the electric bike and learn the traffic laws governing the roads in your state. If you owned a traditional bike before now, you might have less to know when you own your electric bike since most traffic rules are similar. However, you have to be careful as most regions have specific laws for ebikes that are different from others. If you are new to driving or cycling, you might want to take time to master the basic road rules. Having done that, you would also need to be in the know of some electric bike tips that would help you get the best out of your commuter bike.
Check your ebike before moving:
Before every ride, ensure you check the state of every bike component to avoid unnecessary delays while in transit. From the brakes to the pedal to the front and back lights, everything has to check out as good. If you are unsure how to do these regular checks, you can get a more experienced person to help. In addition to these checks, a monthly routine check at an expert's location is reasonable. This would help curb future emergency breakdowns that might occur.
Learn the modes:
The KBO ebikes offer several features. One is the walk assist mode which is likely strange to new owners. When you feel exhausted from pedaling your bike after a long time, you can get off the bike and choose to walk while pushing the bike beside you. Now, moving the bike alongside you would be difficult and tiring without the walk mode because you would need to exert more energy for that. But with the walk mode, your electric bike would obediently move beside you with less effort from you. You can activate the function with just the push of a button. It is beneficial, especially when riding on steep or hilly terrain.
Keep the ebike charged:
There are certain measures to take for a new ebike battery to function optimally for a very long time. Before riding, ensure you sufficiently charge the battery with the fitting charging kit. You should learn how to extend your battery range while riding ebikes. After you have ridden the bike three times, charging the battery for at least 12 hours is advisable to ensure great battery shelf life.
Prepare for the dirt:
When riding, it is almost impossible to avoid dirt, sand, and debris from getting on your new ebike. This bike tip is not about dodging dirt and debris on the road while cycling. Instead, it is about the precautions you take after they stick on the ebike. Never park your ebike after a ride without cleaning up. No matter how tired or time-pressed you are, getting a clean, dry towel to wipe off the tires, wheels, pedals, and other bike parts would be best. Also, the electronic components of the ebike shouldn't come in contact with water or moisture of any kind. So it is important to dry those parts of the bike if it rained or snowed during your ride. Here's a pro tip: Do not try to clean your ebike under a running tap or in a bath – it's wrong in every way. The best option is to use a damp towel to remove stubborn dirt and then dry with another dry cloth.
Get insurance:
Secure your ebike with an insurance company. Insurance on your ebike covers you in case of an accident, vandalism, or even theft. Get a trusted insurance company if you do not already have one, and sign up for a plan that works for you and your ebike.
Perform routine checkups:
The importance of regular checkups cannot be over-emphasized. Ensure you visit a seasoned bike mechanic for a standard routine inspection after you must have ridden your new ebike for a minimum of 300 miles. This is to help you and the bike mechanic understand your ebike better. With this knowledge, you would be able to know when your ebike starts acting differently and when it needs professional servicing.
Appear visible to others
Another electric bike tip that will help you maneuver this exciting world of e-bikes is the appearance of the ebike. While riding, one of the major guides is to be visible to other riders and road users. This is important because the e-bike is not as big as a regular car. You might want to make a conscious effort to ensure you are visible enough to other road users. You can do some things to help in this regard, and one of them is always to put on brightly colored clothes. Some sky blue, red, or bright pink would not be a bad idea. You can also wear reflective jackets, especially at night, so that your presence on the road is not mistaken. Also, there are reflective tapes and stickers that you can purchase in your nearby bike shop. These tapes can be wrapped around the bike to reflect at night, giving you the needed visibility.
Conclusion
Owning an electric bike is a big deal, don't let anyone make you feel otherwise. You should celebrate this feat as much as you would if you got a sleek new car. With these few tips at the tip of your fingers, you can be sure to get the best out of your new ebike. Your electric bike can last and function effectively for as long as you want. It all depends on how you manage your ebike and how well you can put these tips to good use.
Subscribe to Our Latest Newsletter
To Read Our Exclusive Content, Sign up Now.
$5/Monthly, $50/Yearly