Top 8 Best Adspy Tools 2023 for Dropshipping – eCommerce
The most challenging aspect of dropshipping is finding the right product. Finding a winning product for dropshipping that sells well takes time and effort. Therefore, drop shippers use different methods and techniques to find the perfect product, which can take a lot of time.
But do not worry, as various Adspytools can help you find the winning product for your dropshipping and eCommerce business. Here you will learn about the top 8 best Adspy tools 2023 for dropshipping and eCommerce to help you find the winning product for your business.
What Is an Ad Spy Tool?
Adspytools allow drop shippers and e-commerce businesses to spy on social media advertisements. It seeks out trendy products to boost your Dropshipping business' value.
Additionally, Adspytools can help you spy on your competitors, providing you with information about their current strategies to incorporate into your marketing plan. You're sure to have the edge over your competitors this way.
Top 8 Best Adspytools 2023 You Must Try
Listed below are 8 of the best Adspytools 2023 you need to grow your business.
1. Minea
Using Minea, there is no way you will miss out on an ad or product due to its ability to track ads across all networks. It is a professional tool that analyzes every advertisement on social networks.
Most Adspytools collecting product information only look at Facebook, but Minea utilizes other social media sites such as Snapchat, Pinterest, and TikTok. As a result, it offers one of the largest advertising databases for finding the best product. Its affordable pricing is also a great reason to try Minea.
Minea gives you access to various features at €49 per month in the basic plan. However, if you want to get the most out of the tool, consider upgrading to the Premium plan, which costs 99€ per month. You can also take advantage of Minea's free Lite plan to determine whether it is worth buying.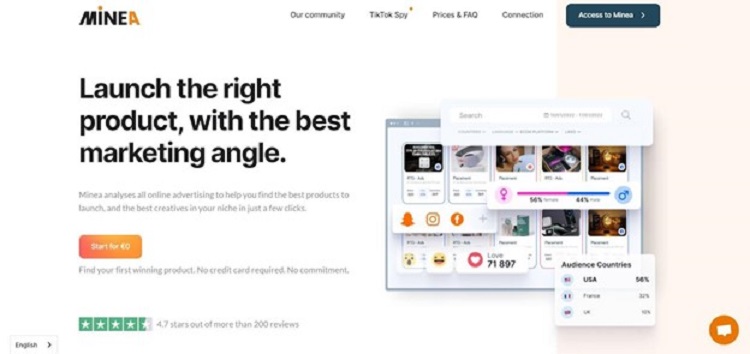 2.

 

Dropispy
Dropispy offers a wide range of features that can help you find trendy products for your dropshipping and eCommerce business at affordable rates. The tool has many features and comes at a competitive price for its quality and functionality.
Dropispy allows users to view a wide variety of data in real-time. Additionally, you can look up product details, see product photos, and explore product ads.
Its vast database makes Dropispy stand out from its competitors. Dropispy lets you find hundreds of thousands of winning dropshipping and eCommerce products in no time.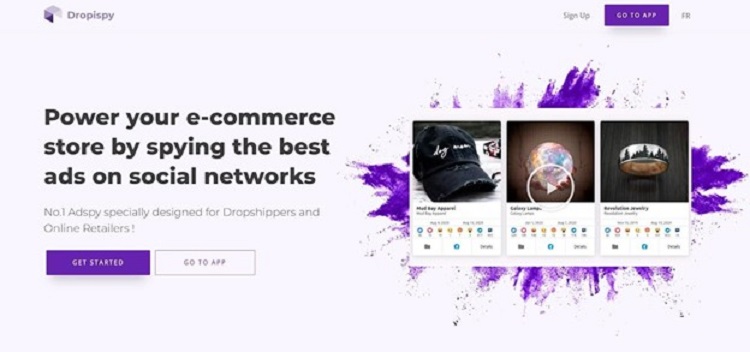 3. AdSpy
AdSpy allows you to spy on Facebook and Instagram ads that are trending and winning. It will help you formulate a good advertising campaign strategy by providing you with the relevant information.
Because AdSpy offers thousands of ads daily and several sorting and filtering options, Dropshipping should be simple and easy.

4. BigSpy
BigSpy lets you monitor ads across social networks, such as Facebook, Instagram, and Pinterest. Like the other tools on this list, it provides filtering, tracking, and advanced search capabilities.
This app is famous for its advertising suggestions and top chart lists, which offer ideas for the best advertising campaigns and a list of the most popular Facebook advertisers. 
Despite its promise of being free, BigSpy only allows five searches per day. However, users may subscribe to the pro plan that allows 250 daily searches if they wish to conduct more than five daily searches.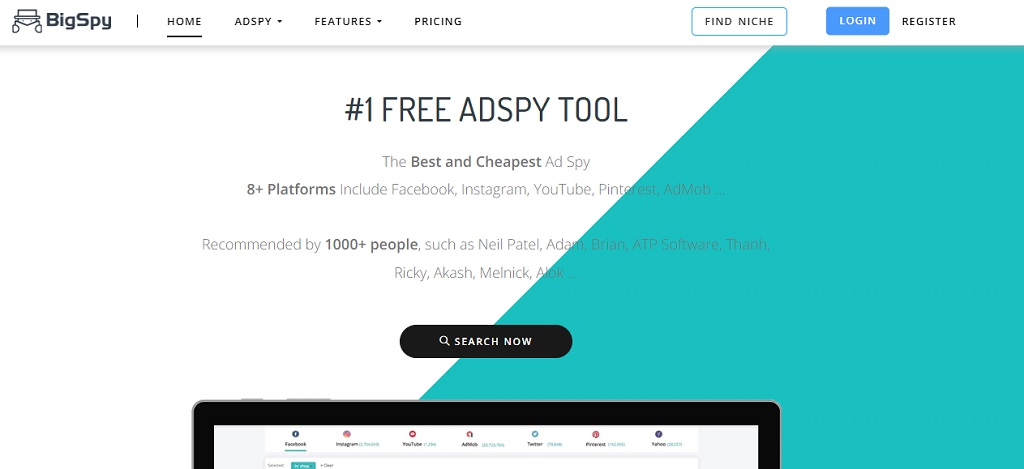 5. PowerAdSpy
The PowerAdSpy tool lets you spy on Facebook, Instagram, and Google ads for the best price possible. Additionally, PowerAdSpy is capable of monitoring ads on Reddit and Quora.
Furthermore, it offers advanced features like customized ad filters and statistics based on engagement. Also, it provides the ability to target GEO-targeted statistics.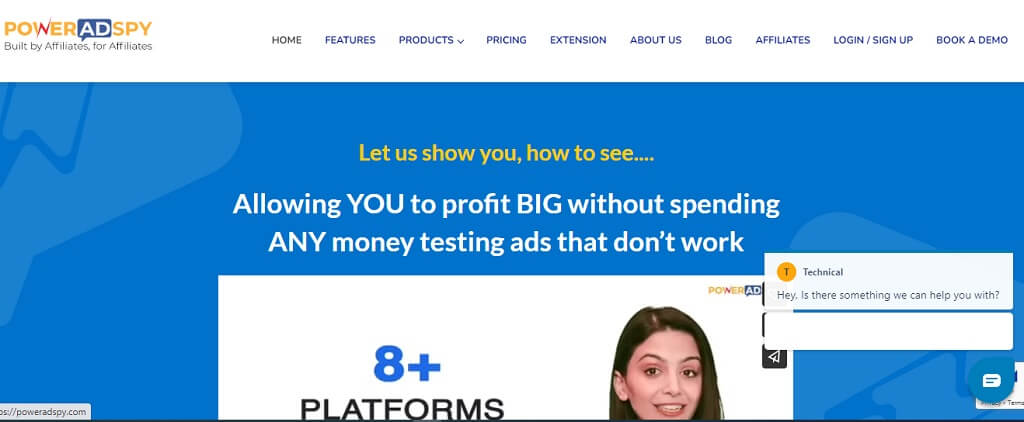 6. Drop Point
The Drop Point ad-spying tool may be the best option for those searching for an affordable tool priced at $5 per month. It automatically collects Facebook ads from multiple accounts in a continuous stream.
It also gives information about the number of likes, shares, views, and a CTA button. Several filters are available on Drop Point for ads, including keywords, country, etc.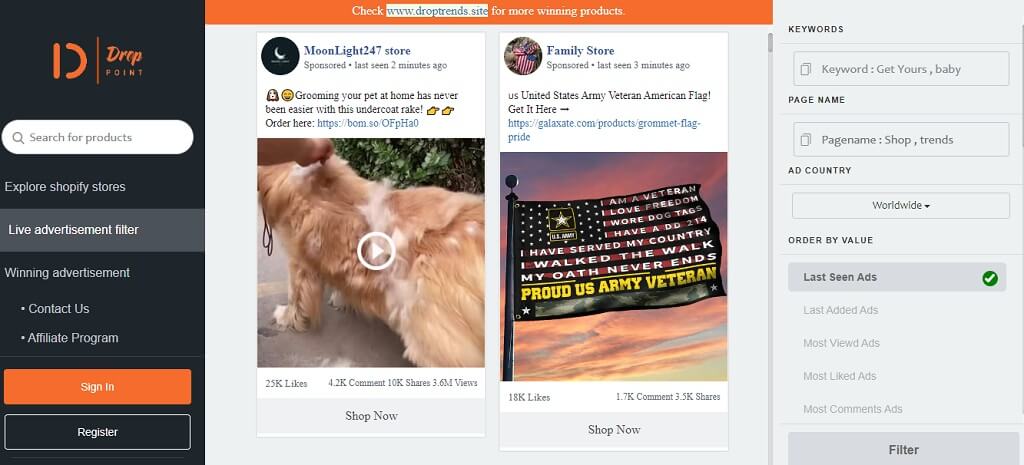 7. Anstrex
Anstrex is another worth trying Ad Spy tool with a lot of features. It allows users to look at Native and Push channels.
With Anstrex, you can develop a detailed ad strategy, gain insights into competitors, and monitor more than 20 networks for e-commerce and dropshipping. In addition, you can browse thousands of dropshipping sites with Anstrex Dropship and find trendy products.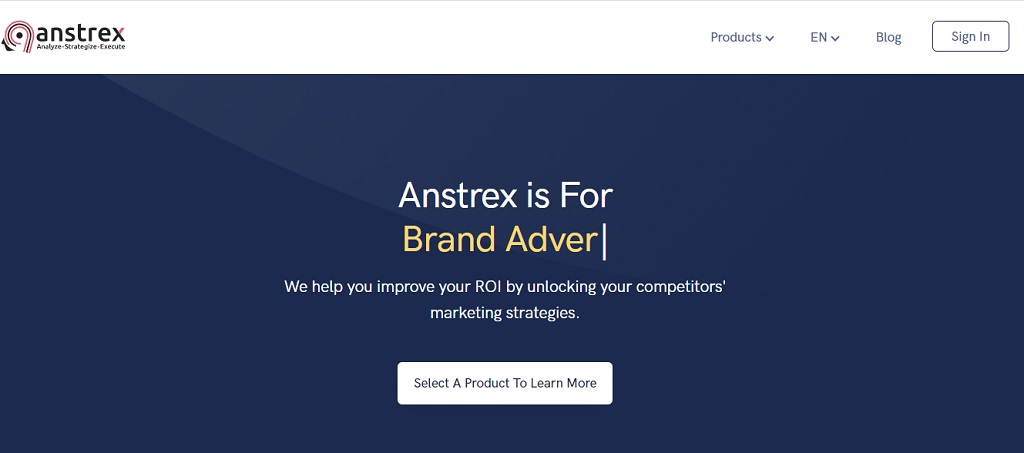 8. ZonBase
Last on our list of the best Adspytools 2023 is ZoneBase. This tool is specifically for e-commerce stores and uses artificial intelligence to work.
This tool allows you to find the most successful Facebook and Instagram ads based on brand names and determine their popularity and target audience. You can also customize product videos and predict sales with ZonBase.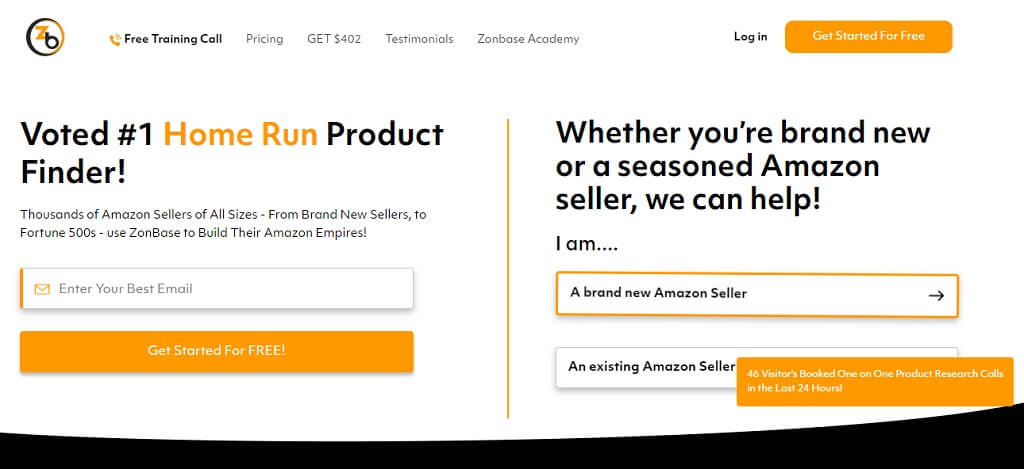 Our Recommendation
It might be confusing to choose the best Ad Spy tool in 2023 from the various options available on the market. Well, we would recommend you to try Minea or Dropispy.
You will be able to find the best product for your needs with both Minea and Dropispy because they offer so many interesting features for such an affordable price.
Minera and Dropispy tools have user-friendly interfaces and are easy to use. Unlike many other Adspytools, they offer free plans with various exceptional features.
You can try the free versions of both tools before deciding whether they are worth your money. Although Minea and Dropispy are worthy of consideration, they differ in a few critical ways.
A significant difference between Dropispy and Minea is that Dropispy only collects information from Facebook ads. At the same time, Minea gathers ads from multiple social media sites, including Facebook, Snapchat, Pinterest, and TikTok.
Other than this, their Shop Spy feature makes Dropispy and Minea different from their competitors. Using the Shop Spy option, you can examine all the successful stores and learn their strategies. Moreover, it will provide you with detailed information about each store.
Conclusion
Adspytools are handy for finding effective ads and products since they quickly provide results. Once you find the right product, you can sell it for big profits. The above list contains various tools, each with its advantages and disadvantages.
There are even some that serve different purposes. Try all tools before choosing one that works best for your business. However, we recommend trying Minea or Dropispy because of their affordability and functionalities.
Subscribe to Our Latest Newsletter
To Read Our Exclusive Content, Sign up Now.
$5/Monthly, $50/Yearly