Dianne Feinstein, California's Lioness in the Senate, Dies at 90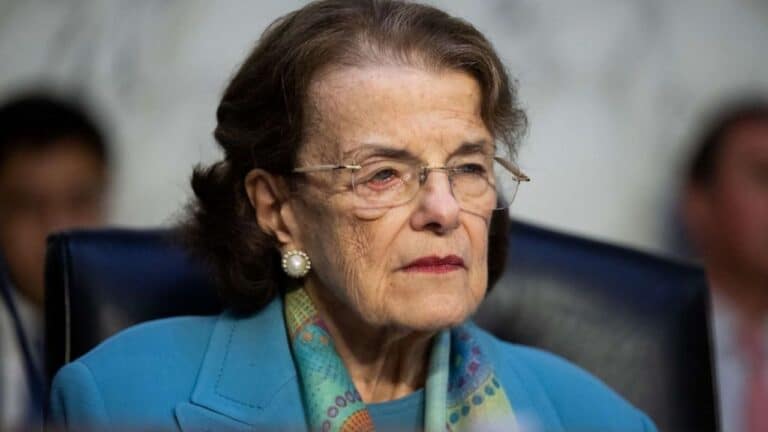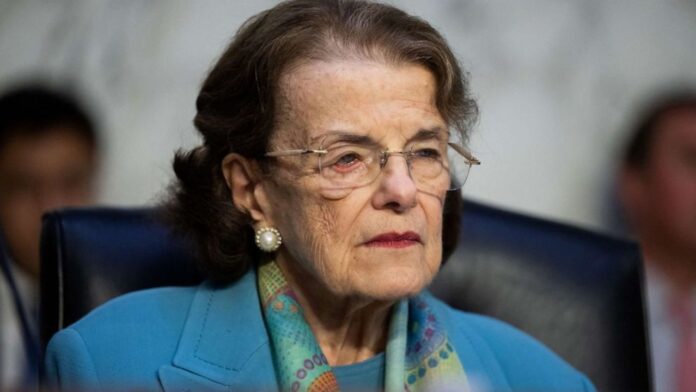 Sen. Dianne Feinstein died Friday at her home in Washington, D.C. She was first elected to the U.S. Senate from California in 1992 in a wave election known as "the Year of the Woman" and went on to support gun regulation. She was ninety years old.
Feinstein's Senate chief of staff, James Sauls, announced her death in a statement released Friday morning.
"There are few women who can be senators, chairman, mayors, wives, mothers, and grandmothers." "Senator Feinstein was a natural force who had a tremendous impact on our country and her home state," Sauls wrote. "She left an undeniable and extraordinary legacy." There is much to say about who she was and what she accomplished, but for the time being, we will mourn the loss of our beloved employer, mentor, and friend."
California Gov. Gavin Newsom has yet to declare plans for Feinstein's replacement, instead focusing on her legacy.
"She broke down barriers and glass ceilings, but never lost her belief in the spirit of political cooperation," Newsom stated in a press release. "Every race she won, she made history, but her story wasn't just about being the first woman in a specific political office; it was about what she did for California, and for America, once she had that power." That is how she should be remembered."
Feinstein's political career began on November 27, 1978, when two political assassinations occurred in City Hall. She delivered the news to a stunned press corps as head of the San Francisco Board of Supervisors.
"As president of the Board of Supervisors, it is my duty to announce that both Mayor [George] Moscone and Supervisor [Harvey] Milk have been shot and killed," Feinstein said, his voice strong but visibly shaken.
Feinstein was appointed interim mayor at the time and went on to win election and reelection, serving as mayor until 1988. Additionally, you can also read about- Brooks Robinson, Orioles Legend and 18-Time MLB All-Star, Dies at 86
Leading San Francisco After Tragedy
Feinstein's handling of the assassinations problem, according to former San Francisco Mayor Willie Brown, solidified her reputation.
"It was a dramatic demonstration of how in the face of total and complete disaster, somebody could stand up to settle the ship," Brown stated in 2022.
Following the City Hall assassinations, Mayor Feinstein enacted a local gun control ordinance, infuriating the White Panthers, a fringe gun rights movement. The White Panthers successfully petitioned for Feinstein's recall in 1983, working with other groups dissatisfied with the mayor's pro-growth, pro-business, and other moderate policies. Feinstein was easily re-elected later that year when the recall failed.
Feinstein served as mayor from the center, garnering support from business groups, law enforcement unions, and the city's more conservative voters. Her moderate leadership style frequently enraged San Francisco's more liberal radicals. She vetoed legislation in 1982 that would have enabled same-sex couples to enter domestic partnerships, granting them city perks, hospital visiting rights, and other benefits. She also refused to approve "comparable worth" legislation, which would have guaranteed women equal compensation to men doing identical tasks.
Feinstein linked her political ideology to her background in a 2001 interview with C-SPAN.
"My mum voted Democratic. My father was a Republican who supported Barry Goldwater. "As a result, we had a split family," Feinstein explained.
Achieving National Standing
San Francisco hosted the Democratic National Convention in 1984. Feinstein appeared on the cover of Time magazine and was considered as presidential candidate Walter Mondale's running mate.
The AIDS epidemic had already ravaged her city at the time. Under President Ronald Reagan, the federal government generally disregarded it. Paul Volberding, a young physician at San Francisco General Hospital, frequently briefed Mayor Feinstein on what was needed to combat the disease.
"I don't recall any moment during the early epidemic when I was told, 'No, we can't do that because we don't have the resources,'" Volberding, who became a pioneer in AIDS treatment, recounted.
In fact, by the mid-1980s, San Francisco was spending more on AIDS than the federal government as a whole. "And that really goes to her leadership and a great credit to her," Volberding stated.
Election to the Senate
After leaving the mayor's position, Feinstein ran for governor in 1990. She was defeated by Republican Senator Pete Wilson. However, the political atmosphere shifted a year later with the Senate confirmation hearings for Supreme Court nominee Clarence Thomas.
Members of the Judiciary Committee, including Democratic Sen. Howell Heflin of Alabama, questioned Hill's character and purpose after she accused Thomas of sexual misbehavior while they were working together.
"Are you a woman scorned?" Do you take a militant stance in the area of civil rights?" Senator Heflin drewled.
Feinstein utilized those largely panned hearings as a springboard to the United States Senate.
"Many people took a look at that all-male Judiciary Committee and frankly felt they badly botched the job," Feinstein stated during her 1992 campaign. Her agenda includes making abortion legal in the United States.
"It must be passed by Congress and signed by the President." And if he vetoes it, we must override it," she explained.
Feinstein was elected to the Senate as part of the so-called Year of the Woman, making history.
In Washington, she pushed for gun control, beating the odds to pass a federal assault weapons ban in 1994. Later that year, she was on the verge of losing reelection. She did, however, earn a reputation as a workhorse, someone who did her homework and wasn't afraid to upset the apple cart. If you want you can also read – Colin Kaepernick Offers to Join Jets, Rodgers Says Team Needs to "Grow Up"
Report on torture by the CIA
Over the protests of the Obama administration, she took to the Senate floor in 2014 to release a full report on torture by the CIA in the aftermath of the Sept. 11 attacks.
"Releasing this report is an important step to restore our values and show the world that we are, in fact, a just and lawful society," Feinstein stated.
The 500-page summary report by the Intelligence Committee, which Feinstein chaired, detailed CIA torture of captives, including waterboarding and sleep deprivation.
According to Tom Blanton, director of the National Security Archive at George Washington University, the probe authorized by Feinstein held the intelligence community accountable.
"I think the Senate torture report was probably the high point of Sen. Feinstein's entire Senate career," stated Blanton.
Reelection at Age 85
After Donald Trump's win in 2016, Feinstein's brand of bipartisanship fell out of favor among her own party. Democrats who hoped Feinstein would stand down to make way for a new generation of candidates were disappointed – even outraged – when she ran for and won another six-year term at the age of 85 in 2018. According to some news sources, there were obvious memory lapses.
A nasty case of shingles prompted Feinstein to miss roughly 100 votes during the fifth year of her final term in Congress while she recovered at home in San Francisco.
When she returned to Washington over three months later, she appeared much frailer, with shingles-related side effects that hindered her capacity to function.
Former staffer Jim Lazarus feels her motivations for remaining in government rather than retiring were very personal.
"I don't think she could think of anything else to do on a daily, weekly, or monthly basis." "She felt well, alert, and strong enough to serve," Lazarus added.
A Female Government Role Model
Feinstein's most lasting legacy may be that she helped to open more opportunities for women in politics. She was San Francisco's first female mayor, albeit she wasn't always as progressive as feminists would have preferred.
Malia Cohen, who served on the San Francisco Board of Supervisors before being elected to the state Board of Equalization, recalls meeting Feinstein on a third-grade field trip to City Hall, where Feinstein informed her class that one of them could be mayor one day.
"I think I'm standing on her shoulders." "And I wouldn't be here if it weren't for her leadership," Cohen said.
Richard Blum, Feinstein's third husband, died in 2022. Her daughter Katherine, a now-retired judge on the state superior court in San Francisco, survives her.
While some Democrats felt Dianne Feinstein was too moderate and stayed in office too long, she will also be remembered as a woman who led her community through a time of profound tragedy while also becoming an effective fighter for major national issues in the United States Senate.
Her Replacement's Identity Is Unknown
Gov. Newsom restated on NBC earlier this month his vow to choose a Black woman to fill the Senate seat if one became available. Newsom did, however, clarify that he would not appoint anyone presently competing for the seat and would instead see a placeholder until voters could select next year. House Democrats Barbara Lee, Katie Porter, and Adam Schiff have all declared their candidacy. Lee is a Black woman, but she has explicitly rejected the idea of serving as a stand-in.