Brooks Robinson, Orioles Legend and 18-Time MLB All-Star, Dies at 86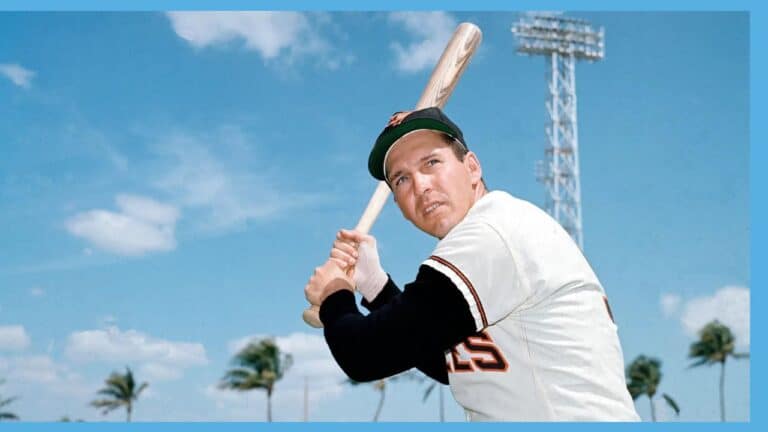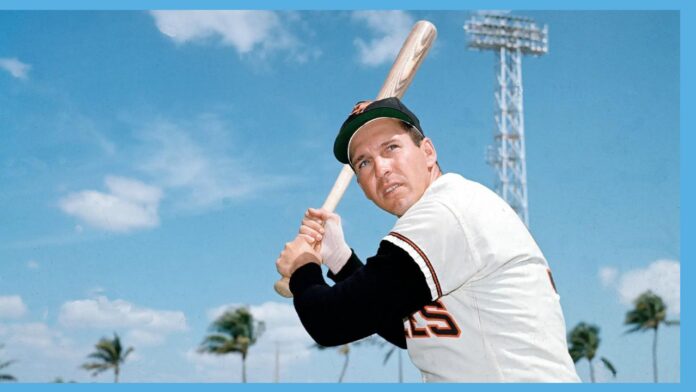 Brooks Robinson, the Hall of Famer and renowned third baseman known as "Mr. Oriole" for spending his entire 23-year major league career in Baltimore, has died at the age of 86.
"All of us at Major League Baseball are saddened by the loss of Brooks Robinson, one of our National Pastime's greats and a legend of the Baltimore Orioles," said MLB Commissioner Rob Manfred in a statement. "Brooks was regarded as one of the greatest defensive players of all time." He won two World Series championships, the American League MVP in 1964, and 16 consecutive Gold Gloves at third base. For the Orioles, he was a model of quality, durability, loyalty, and winning baseball. He continued to contribute to the game after his playing career by working with the MLB Players Alumni Association.
"I will remember Brooks as a true gentleman who represented our game exceptionally well on and off the field throughout his life." On behalf of Major League Baseball, I extend my heartfelt sympathies to Brooks' family, his many baseball friends, and Orioles fans everywhere."
The Orioles issued the following statement on behalf of the team and Robinson's family: "We are deeply saddened to share the news of Brooks Robinson's passing." He has been a member of our Orioles family since 1955 and will continue to have an impact on our club, our community, and the game of baseball."Additionally, you can also read about- How Many Baseball Games in a Season? [With History and Playing Time]
Robinson, nicknamed "The Human Vacuum Cleaner" for his outstanding defense at the hot corner, won 16 Gold Glove Awards, the most by any non-pitcher in baseball history and tied for the second most by any player, with pitcher Jim Kaat. Only Greg Maddux (18) has more wins.
Robinson was an 18-time All-Star, the 1964 American League MVP, and a two-time World Series champion (1966 and 1970), as well as the Fall Classic MVP in 1970. In 1983, he was the first third baseman to be elected to the Baseball Hall of Fame in his first year of eligibility.
Brooks Calbert Robinson Jr. was born on May 18, 1937, in Little Rock, Ark., and went on to play baseball at the University of Arkansas at Little Rock. Although he became synonymous with Baltimore during his playing career and after his retirement, he was born in Little Rock, Ark., on May 18, 1937. Robinson signed for $4,000 with the Orioles in 1955, and he made his debut for the team later that year at the age of 18.
Robinson played only 304 games for the Orioles from 1955 to 1959, spending some time in the minor leagues and battling with several injuries. However, Robinson quickly became a staple in the Orioles' lineup, where he would remain for the next two decades.
Robinson had his breakthrough year in 1960, when he was chosen an All-Star for the first time and won his first Gold Glove. From 1974 to 1975, he was an All-Star every year and a Gold Glover every year.
While Robinson was more than capable at the plate, it was his glovework that left everyone in awe.
"He was the best defensive player at any position," said fellow Hall of Famer and Orioles legend Frank Robinson. "I used to stand like a fan in the outfield and watch him make play after play." 'Wow!' I used to think. "I can't believe it."
Brooks Robinson helped lead the Orioles to their first two World Series victories in 1966 and 1970 as the team prospered in the late 1960s and early 1970s. In the latter, he went 9-for-21 with two doubles, two homers, five runs scored, and six RBIs over the course of a five-game series against the Reds. If you want you can also read –MVR in Baseball: A New Way to Speed Up the Game
Robinson's playing time began to dwindle in the mid-1970s. Robinson appeared in only 71 games in 1976, as Doug DeCinces emerged as Baltimore's starting third baseman.
Robinson did return for the 1977 season as a player-coach. However, he only appeared in 24 games, and on August 21, with the Orioles needing to clear a roster spot for Rick Dempsey's return from injury, Robinson willingly retired at the age of 40.
But Robinson's time in Baltimore was far from over, even if he was no longer a regular on the infield dirt at Memorial Stadium. He was still there the next year, on April 14, 1978, when his No. 5 was retired. From 1978 through 1992, Robinson also worked as a color commentator for the team's television broadcasts.
Robinson never left Maryland, where he lived with his wife, Connie, whom he met on an Orioles team aircraft in 1959 while she was working as a flight attendant. Robinson is survived by his wife, Connie, and their four children: boys Brooks, David, Chris, and Michael, as well as daughter Diana.
"He was just nice, cordial, and kind." "Great player and great role model," said Hall of Fame pitcher Jim Palmer, who played with Robinson on the Orioles from 1965 to 1977. "When you were deciding who you wanted to be like, you'd say, 'Brooks Robinson.'" Because he was the genuine article. He was a genuine individual. There was no acting or pretending to be someone else. We were just happy to have him in our lives. As [former Orioles first baseman] Boog [Powell] put it, 'I loved him.' And I believe we all did."
Despite his health issues later in life, Robinson never remained away from the Orioles for long. In 2009, he received successful prostate cancer therapy. He had emergency surgery in 2011 after becoming infected following a regular treatment. Robinson suffered a fractured scapula after falling backward in his chair off an elevated platform at a charity event in Florida in January 2012.
Still, Robinson returned to Camden Yards on September 29, 2012, when a statue of him was unveiled in Legends Park beyond the bullpens in left-center field, alongside previously dedicated sculptures of the five other Orioles inducted into the Baseball Hall of Fame: Eddie Murray, Palmer, Cal Ripken Jr., Frank Robinson, and Earl Weaver. It was the city's second Robinson statue; there's another immediately outside the ballpark on the plaza between Washington Boulevard and Russell Street. Robinson's glove is fittingly colored gold on that sculpture.
The Orioles frequently asked Robinson back for additional special events, like as "Thanks, Brooks Day" on September 24, 2022, which commemorated his retirement's 45th anniversary.
All of them were tributes and celebrations of Robinson's lasting impact on the Orioles and Baltimore, which was possibly greater than that of any other player in team history and any other athlete in the city's long history.
Robinson was a sensation in Charm City, but he achieved it with a humility that made him much more charming to his followers. He displayed that humility throughout his life, and for that, future generations will remember him.
"Brooks never asked anyone to name a candy bar after him," Gordon Beard, a prominent Associated Press sportswriter, once wrote. "In Baltimore, people named their children after him."