Cadillac Lyriq Review: A Luxury EV Worth the Hype!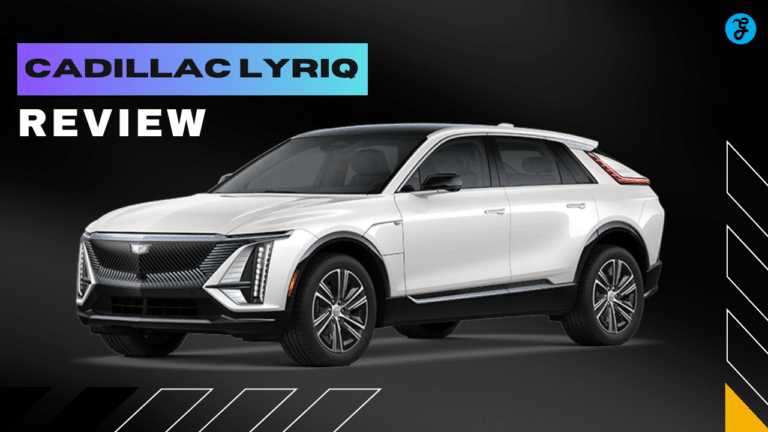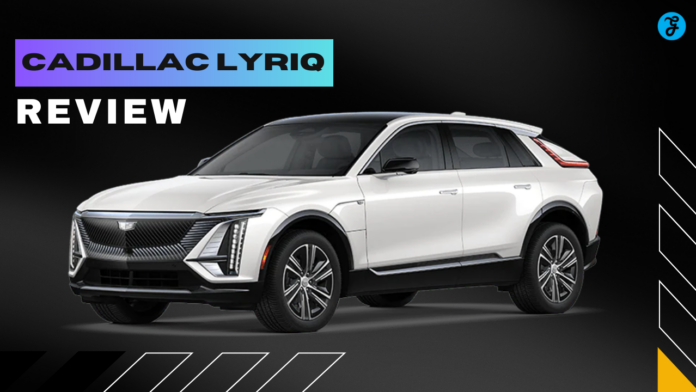 Are you thinking of taking a plunge and purchasing the much-anticipated 2023 Cadillac Lyriq? If so, we have great news! We have done our research and can provide you with all the information that'll make your journey to owning the car so much easier. In this blog post, we'll talk about the Cadillac Lyriq Review.
We'll walk you through everything related to this electric vehicle from its sleek design, reliable performance capabilities, and comfortable interior right down to its advanced safety features for 2023.
Plus, we've got several useful accessories that could come in handy when driving a Lyriq making sure your experience is always smooth sailing!
So, without further ado let's get started!
Content Highlights
The 2023 Cadillac Lyriq offers budget-friendly luxury for electric vehicle (EV) shoppers, boasting an MSRP of $59,990.
It features Cataract Brown 10-way power front seats that provide both heat and ventilation to keep passengers comfortable in all climates, active noise cancellation technology as well an Acoustics package including a Bose Performance Series 14 speaker audio system.
Drivers can choose from rear-wheel drive or all-wheel drive options depending on their needs with a rechargeable battery providing up to 312 miles range per charge and fast charging times.
Advanced driver assistance systems and automated driving aids combined with enhanced interior design with OLED displays enhance passenger safety and comfort during drives.
Overview of the 2023 Cadillac Lyriq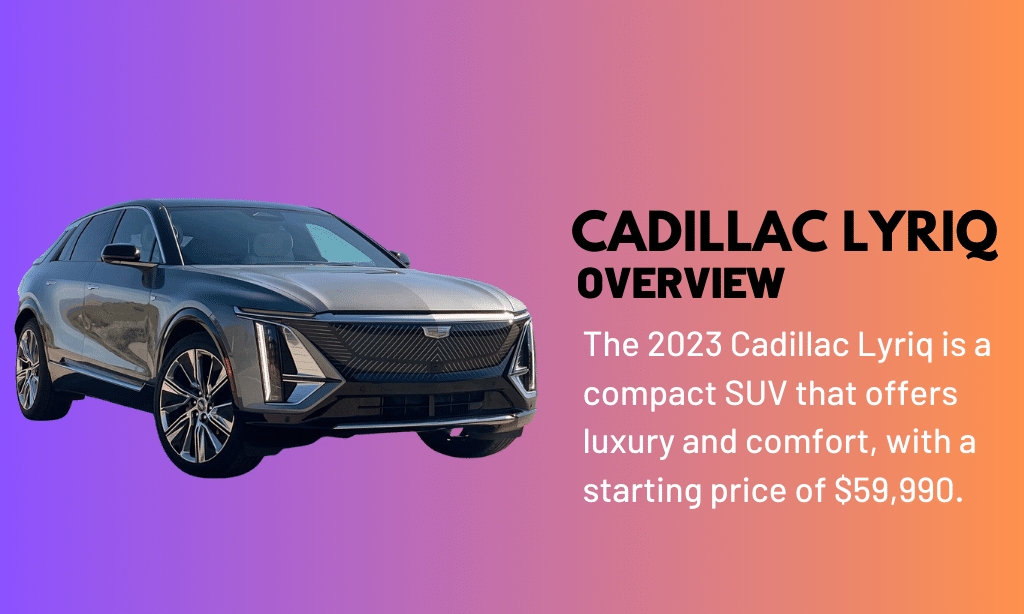 The 2023 Cadillac Lyriq is a compact SUV that offers luxury and comfort, with a starting price of $59,990.
| Category | Details |
| --- | --- |
| Starting Price | $59,990 |
| Key Luxury Features | Leather seats, wood accents, large touchscreen, WiFi hotspot |
| Driving Range | 312 miles (RWD version), 270 miles (RWD – tested), 220 miles (AWD – tested) |
| Charging | Fast charging capable, can also charge at home |
| Motor Output | 340 hp, 325 lb-ft torque |
| Drivetrain | Rear-wheel drive or all-wheel drive options |
| EPA Estimated Efficiency | 92 MPGe city, 82 MPGe highway (RWD), 91 MPGe city, 81 MPGe highway (AWD) |
| Real-World Efficiency Test | 72 MPGe (RWD), 77 MPGe (AWD) |
Starting at $59,990
The new 2023 Cadillac Lyriq electric vehicle (EV) gives buyers a lot of luxury features for the money. The starting price is $59,990, which is much less than other luxury EVs. For example, the BMW iX costs over $22,000 more than the Lyriq. Some other high-end electric cars cost nearly twice as much as the Lyriq.
Even though it is more affordable, the Lyriq still has very advanced technology. It comes with autonomous driving features that help drive the car automatically. Some more expensive luxury EVs don't even have that. So with the Lyriq, you can get a luxurious, high-tech EV without overspending.
The Lyriq gives you a nice interior with leather seats and wood accents. It has a large touchscreen and WiFi hotspot. The Lyriq also has a long driving range on a full charge. This makes it great for road trips. So, if you want an electric vehicle with luxury features but don't want to break the bank, the new Cadillac Lyriq is an excellent choice. It gives you great value without sacrificing comfort, technology, or performance.
Compact SUV With a Focus on Comfort
The Cadillac Lyriq offers plenty of comfort and luxury for a compact SUV. Its roomy interior boasts first-class seating materials, lush textures, and cutting-edge ambient lighting.
The Lyriq is outfitted with Cataract Brown 10-way power front seats that provide both heat and ventilation to keep you comfortable in all climates. It also features active noise cancellation technology to reduce road noise and an Acoustics package which includes Bose Performance Series 14 speaker audio systems to give you concert-level sound quality during your drives.
With its tri-zone climate control system, heated exterior mirrors, and eight airbags throughout the cabin for added safety, the Cadillac Lyriq delivers comfort from top to bottom. Additionally, you can also read the 2024 KIA Niro EV Review.
Cadillac Lyriq Review: Performance and Power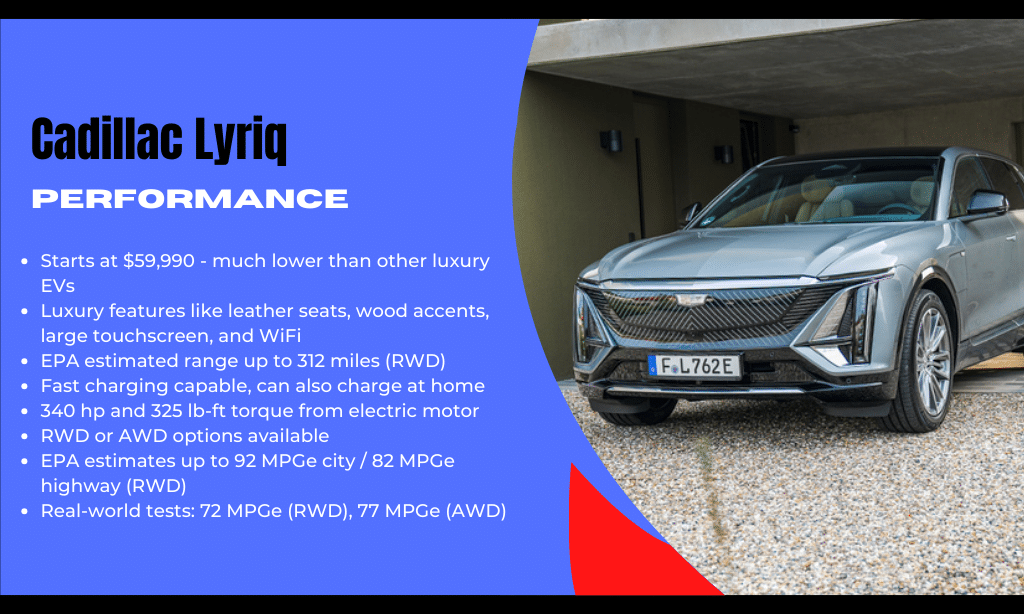 The 2023 Cadillac Lyriq is powered by a standalone EV motor delivering an efficient performance with excellent range, fast charging times, and reliable battery life.
EV Motor
The Cadillac Lyriq is powered by an electric drivetrain, instead of the traditional internal combustion engine. This allows the Lyriq to provide a total output of 340 horsepower and 325 lb-ft of torque with significantly more efficiency than a traditional gas engine.
The electric motor also provides excellent one-pedal driving capabilities which eases off on the braking for a natural pedal feel, adding to its comfort as well as performance. Drivers can choose between rear-wheel drive or all-wheel drive options depending on their needs.
The rechargeable battery can deliver up to 312 miles in range on a single charge for the dual motor model, performing sharp turns and steep hills without any loss of power or control.
Range, Charging, and Battery Life
General Motors has developed a new electric vehicle battery technology called Ultium for the Lyriq and other EVs. These Ultium batteries can range in size from 50 kilowatt-hours (kWh) up to 200 kWh. The biggest 200 kWh batteries are only for large electric pickup trucks like the GMC Hummer EV.
The Lyriq uses a 102 kWh Ultium battery pack. This gives it an estimated driving range of 312 miles on a full charge for the rear-wheel drive version. We tested the Lyriq's highway driving range ourselves. The rear-wheel-drive model went 270 miles before needing a recharge. The all-wheel drive version went 220 miles in our highway test.
For recharging, the Lyriq has standard fast charging capability. This allows it to recharge much more quickly at public fast charging stations. The Lyriq can also recharge at home using a regular outlet. So you have flexibility in how you recharge it.
In summary, the new Ultium batteries in the Cadillac Lyriq provide a strong driving range. The Lyriq offers fast charging options as well as home charging. This makes it convenient for daily use and road trips.
Fuel Efficiency and Actual MPGe in Everyday Driving
The Environmental Protection Agency (EPA) tested the Lyriq's electric efficiency. For the rear-wheel drive version, they estimate 92 miles per gallon equivalent (MPGe) in city driving. And 82 MPGe on highways. The all-wheel drive Lyriq is slightly less efficient. It gets 91 MPGe city and 81 MPGe highway in EPA testing.
When we did our real-world driving tests, our results were a bit different. With more aggressive "lead foot" driving, we got 72 MPGe in mixed conditions with the rear-wheel drive Lyriq. The all-wheel drive version did better in our hands, getting 77 MPGe.
So while the EPA estimates show very good electric efficiency, especially in city driving, your real-world mileage may vary depending on driving style. But overall the Lyriq offers strong fuel efficiency compared to gas-powered vehicles.
If you're interested you can also read on Mercedes-Benz EQS SUV Review.
Interior and Comfort
Enjoy a seamless blend of style and luxury in the spacious, futuristic interior design of the Cadillac Lyriq, equipped with modern infotainment and connectivity features. Read on to learn more about what this remarkable electric SUV can offer you.
Spacious, Futuristic Design
The 2023 Cadillac Lyriq will showcase a sleek, futuristic interior layout. Comfortably seating five passengers, the cabin is spacious and inviting with its natural-toned wood accents against a black leather interior and an open-flow design.
On select trims, the instrument panel includes two digital displays: one for infotainment purposes and one to display vehicle functions such as speed and battery level. The car also features wireless charging pads that enable drivers to keep their devices powered up when on the go.
The innovative Advanced Proactive Ride Control suspension system provides smooth ride quality whatever the surface condition while rear air vents allow passengers at the back of the car to enjoy custom climate control from any angle just like in the front seats.
Infotainment and Connectivity
The 2023 Cadillac Lyriq features a 33.0-inch curved advanced LED touchscreen and is notably praised for its cutting-edge and convenient infotainment system. Drivers will be able to access the latest navigation systems, and smartphone programming meanwhile Apple CarPlay and Android Auto make it easy to connect with mobile devices at any time.
Additional connectivity options include Wi-Fi hotspots and wireless device charging capabilities as well as hands-free calling which allows users to maintain focus on the road ahead of them. The interior environment also includes auto cruise control so that drivers can set their desired speed without losing concentration while driving.
Furthermore, this luxury electric SUV also offers peace of mind with driver monitoring alerts making sure drivers take necessary breaks when they need one for safety reasons during long trips or journeys!
Safety and Reliability
Get a glimpse into the driver-assistance features, warranty coverage, and more that help make this EV an ideal choice for modern drivers!
Driver-Assistance Features
An important part of the Cadillac Lyriq experience is its suite of driver-assistance features and technologies that prioritize safety and reliability. The Super Cruise system, for instance, allows drivers to engage in hands-free driving on compatible highways. Other driver-assistance features include Automatic Emergency Braking, Rear Collision Mitigation System, and Roadside Assistance Button.
There are numerous other advanced safety systems offered by the Lyriq like Adaptive Cruise Control, Lane Keep Assist with Lane Departure Warning, Blind Spot Detection System, and Forward/Rear Cross Alert Functionality. Additionally, the available Night Vision feature helps to detect pedestrians even when they're obscured by darkness or foggy weather conditions.
All these components have been rated highly by the IIHS (Insurance Institute for Highway Safety) and NHTSA (National Highway Traffic Safety Administration). Whether you're navigating tight city streets or open highway roads at night – you can rely on the Lyriq to keep your drive smooth and safe!
Warranty and Maintenance Coverage
The 2023 Cadillac Lyriq comes with a comprehensive warranty and maintenance package, designed to protect buyers for the long term. The powertrain warranty includes coverage for four years/50,000 miles, which is superior in comparison to other models such as the XT5 and XT6 launched by Cadillac earlier.
This extensive cover includes protection from corrosion damage too any rust-related issues are handled up to four years/50,000 miles. There's even more assurance for drivers of the new Lyriq on hand roadside assistance for six years or 70,000 miles before it needs any service renewal.
Maintenance coverage has also been built into the first visit after purchase and makes ownership easy and breezy right away! With this exceptional insurance program backing them up, there's little chance that Lyriq owners will experience any hiccoughs out on their journeys!
What Sets the Lyriq Apart From Other Luxury Electric SUVs
The luxurious look of the Lyriq, along with its spacious and futuristic design, makes it stand out from other electric SUVs like the BMW iX, Genesis GV60, Genesis Electrified GV70, and Rivian R1S.
[Video Credit: @ThrottleHouse]
BMW iX
The BMW iX is a powerhouse in the luxury electric SUV market, boasting an impressive 324-mile range and 516 horsepower. It's a midsize, two-row vehicle that makes for great commuting and road trips alike.
Given its sleek body style, spacious interior, outstanding performance, and cutting-edge driver assistance features, it's no wonder why some say this car rivals even the Cadillac Lyriq in terms of overall quality.
With regenerative braking to extend your battery life on long rides as well as navigation designed specifically for electric vehicles, the BMW iX redefines what drivers can expect from a luxury electric SUV – all at an affordable price point.
Genesis GV60
The Genesis GV60 is a luxury electric compact SUV that sets itself apart from its peers with its unique design concept. It has an advanced AWD system which provides enhanced performance and superior control, making it perfect for urban navigation as well as cross-country adventures.
The battery pack of the vehicle packs 77.4 kWh of capacity ensuring maximum range without needing frequent charging sessions. Despite being released after the Cadillac Lyriq, this model became quickly sought by owners due to its impressive features and careful craftmanship in every aspect from interior comfort to exterior styling.
As other manufacturers enter into the electric segment several competitors have risen such as BMW iX, Lotus Eletre, Rivian R1S, and Genesis Electrified GV70 who all provide stiff competition for what was arguably one of the first contenders in luxury electric SUVs; made possible thanks to proven expertise backed by years of experience on behalf of Genesis Motors Corporation and Hyundai Motor Group both aiming at electrifying progress together at full speed ahead!
Genesis Electrified GV70
The Genesis Electrified GV70 is the third electric vehicle from Hyundai's luxury brand, Genesis. This compact SUV features a starting price of $66,450 and offers plenty of luxury features that will make your rides comfortable and exciting.
It carries up to five passengers with ease in an exceptionally spacious interior designed for comfort. Its powerful 77.4 kWh battery ensures exceptional range per charge so you can go further than ever before.
The high-performance motor gives it blistering acceleration from 0-60 mph in just 4.2 seconds and its QZone Driver Assistance Technology ensures maximum safety while on the road as well as providing additional comfort through automated driving aids like semi-autonomous system capability.
Lotus Eletre
The Lotus Eletre electric SUV has become an instant favorite among luxury car enthusiasts. It offers the highest level of performance that's been seen in a fully electric model, with an EV motor providing over 905 horsepower and 726 Nm of torque – 375Nm higher than the Cadillac Lyriq.
This results in impressive acceleration: 0-60 mph comes in at just 2.95 seconds putting it ahead even of the Cadillac Lyriq by nearly two seconds. The full independent suspension provides a stable yet comfortable ride making this unprecedented power capable of handling roadways with ease.
All these features put together make this electric SUV truly unique, setting it apart from other models on the market and giving drivers and passengers alike something to be excited about!
Rivian R1S
The Rivian R1S is a three-row electric SUV that exemplifies the future of family vehicles. It offers superior power, range, and exclusive access to a growing network of DC fast chargers compared to other luxury electric SUVs on the market today such as the Cadillac Lyriq.
With its mid-size proportions, it's quickly becoming a top contender in the luxury EV space alongside BMW iX and Genesis GV60/GV70 Electrified models. Along with being part of this trend towards more sustainable motoring by automakers introducing premium EVs into their lineup, the impressive features and capabilities featured in Rivian R1S make it stand out from similar offerings.
The vehicle's EV motor produces up to 623 kW of peak power for quick acceleration off the line from 0 mph to 60 mph in only 3 seconds making it one of the quickest electric SUVs currently available.
Shopping Tools for the 2023 Cadillac Lyriq
Take advantage of the handy shopping tools available, from car payment calculators to comparisons based on other models and luxury electric SUVs. Get ready to drive in style with the all-new Cadillac Lyriq!
Car Payment Calculators
For potential buyers of the Cadillac Lyriq, navigating the purchasing process can be daunting. Luckily, car payment calculators are available for those considering the purchase of a 2023 model.
The calculators make it easy to determine monthly payments for the Cadillac Lyriq by factoring in the original cost of the vehicle, taxes, and fees, trade-in value (if needed), down payment amount, and any applicable charges.
The Cadillac Lyriq gives you a lot of high-end features for the price. This is great if you have a limited budget but want luxury perks. On the Cadillac website, you can use the "Build Your Own" tool to customize your own Lyriq. You can compare different setups and see how the Lyriq stacks up to rivals like the BMW iX and Genesis GV60. This makes it easy to get the luxuries you want while staying within your budget. The Lyriq gives you an affordable way to get advanced electric SUV features.
Other Models to Consider
If you're in the market for a luxury electric SUV, you may also want to consider other models like BMW iX, Genesis GV60 and Electrified GV70, Lotus Eletre, or the Rivian R1S. Each of these vehicles has something unique to offer and excels in their ways which make them equally desirable options.
For example, both the BMW iX and Genesis GV60 feature cutting-edge technology designed with optimized performance in mind that rivals the Cadillac Lyriq. The sleek design of the Genesis Electrifid GV70 boasts up to 38 miles of range in all-electric mode while offering all-wheel drive traction control giving drivers total control over acceleration and cornering when needed.
And if luxury is your main criteria then the elegant style of Lotus Eletre offers a luxurious cabin showcasing premium materials as well as an impressive battery capacity with 400 hp engine power outputting one unforgettable driving experience compared to other counterparts.
Owner Reviews of the Lyriq
Hear what enthusiastic users have to say about the Cadillac Lyriq and why they love it! See how their drives have been with this latest electric vehicle so far.
Excitement From Owners and Enthusiasts
The 2023Lyriq is stirring up quite a buzz in the luxury EV market. Owners and enthusiasts alike are praising its sleek, modern design that is sure to turn some heads. The impressive performance capabilities of the Lyriq as well as its luxurious features make it the perfect vehicle for those who desire to stand out from others on their drive down Main Street.
With a competitive starting price point of $59,990 and an array of attractive features such as advanced infotainment technology, a spacious interior centered around comfort, a flexible EV motor that allows you to go farther with better fuel economy, outstanding safety and reliability measures including driver-assistance features all leading up to Tesla Charger Extension Cable windshield sticker/holder car battery monitor, etc., there's no wonder why people are excited about this top-notch electric SUV.
Not only has Cadillac offered an aesthetically pleasing exterior but many owners have extolled how quiet their rides can be inside the cabin moving forward without noise or interruption due to its quality construction tuned for optimal results while driving away with peace of mind!
Frequently Asked Questions (FAQs)
Now, let's explore some frequently asked questions related to the Cadillac Lyriq.
1. What is the Cadillac Lyriq?
The Cadillac Lyriq is a luxury electric SUV set to launch in 2023 featuring an all-electric powertrain, advanced driver-assist technology, and luxurious interior components.
2. What features will the Cadillac Lyriq have?
The upcoming two-row crossover will feature low cabin noise and vibration, a 33-inch LED display, a Super Cruise hands-free driver assist system, an advanced air suspension system, and 19 speakers with a surround sound audio system built into its interior.
3. What type of powertrain does it have?
The upcoming SUV will boast GM's Ultium platform with a 100 kWh battery that allows over 300 miles range per charge building off GM being home to one of largest EV batteries and charging networks in North America since 2016.
Takeaway
The 2023 Cadillac Lyriq is a great buy for those seeking an all-electric luxury SUV. From its quality interior and plenty of cargo space to its impressive electric motor performance and long range, the Lyriq ticks most boxes for an enjoyable ride.
The car also has plenty of advanced safety technologies as well as driver assistance systems making it one of the safest cars around. On top of that, there are several potent add-on accessories available to make sure you get every bit out of your investment in the car.
All in all, if you're looking for an extravagant EV with cutting-edge technology, then definitely consider this model!