Introducing the Best Magento Development Companies in the USA for Small Businesses in 2023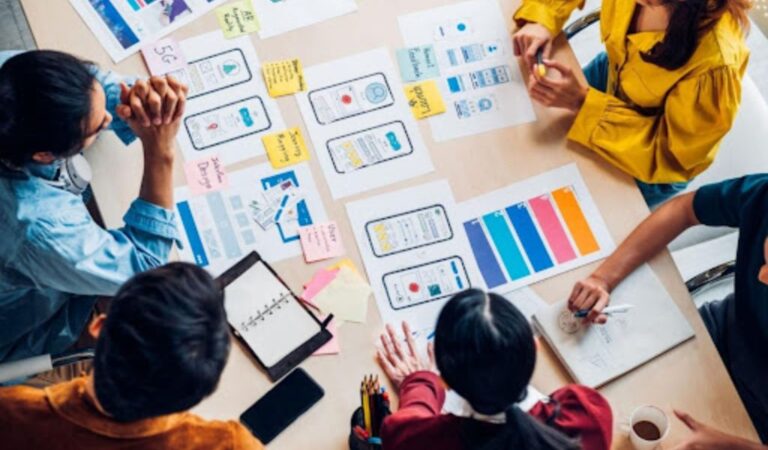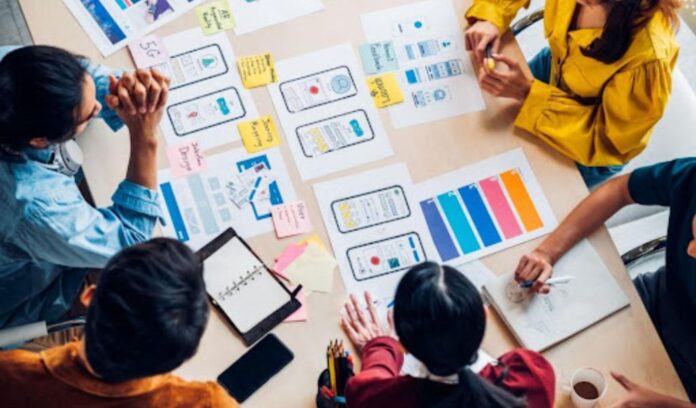 Listen to the Podcast:
Magento Development is building and customizing online stores using the Magento e-commerce platform. Magento is an open-source e-commerce platform that allows businesses to create online stores tailored to their unique needs. 
Magento Development involves various tasks, such as theme customization, plugin development, third-party integrations, payment gateway integration, shipping method integration, and data migration. Developers use Magento's various features and functionalities to create custom online stores that meet the unique requirements of businesses.
The Magento Development process typically involves working closely with clients to understand their business needs and goals. The developer then creates a custom plan for building the online store that includes everything from the design and layout to the features and functionality.
In short, Magento Development is a crucial process for businesses looking to create a robust e-commerce solution that meets their unique needs and helps them stand out from the competition. With the help of Magento Development services, businesses can create online stores that provide an exceptional user experience for their customers and help drive revenue growth.
Top 10 Magento Development Companies for Small Businesses in 2023
Are you looking for the best Magento development company for your small business in 2023? Well, you're in luck! We're excited to announce that we've done all the hard work for you and have identified the top 10 Magento development companies in the USA for small businesses this year.
By learning more about each of these companies and their unique features, you can make an informed decision on which one is right for your business. We'll even share some insights on why each company stands out from the competition and how they can benefit small businesses with their e-commerce solutions. So let's start by meeting these top 10 Magento development companies for small businesses in 2023!
Kicking off our list is WiserBrand, a Magento development company that offers custom solutions to ensure your small business stands out. They have everything from full-scale customizations and store launches to store optimization and technical consulting services. As a Magento Solutions Partner, they have the expertise to meet all your e-commerce needs with their experienced team and depth of knowledge.
Their commitment to creating long-term relationships with their clients sets them apart from other Magento development companies. They focus on working together to develop the best possible solutions for your business goals so you can succeed in the e-commerce industry. WiserBrand strives for the highest level of customer satisfaction by providing professional advice and reliable solutions that will help bring your business ideas to life.
Here is a brief overview of WiserBrand's Magento development services:
Magento Development Services
WiserBrand provides Magento development services to businesses building and customizing their online stores. Their experienced developers can help with everything from theme customization to third-party integration.
Custom Extension Development
WiserBrand can also create custom extensions for businesses looking to add unique functionality to their online stores. These custom extensions can help businesses stand out from the competition and provide a better user experience for customers.
Payment Gateway Integration
WiserBrand's Magento development team can also help businesses integrate payment gateways into their online stores. They can help set up and configure payment gateways such as PayPal, Stripe, and Authorize.net.
Shipping Method Integration
In addition to payment gateways, WiserBrand can also help businesses integrate various shipping methods into their online stores. They can help businesses choose the best shipping options and configure them to work seamlessly with their online store.
If a business is moving from another e-commerce platform to Magento, WiserBrand can help with the data migration process. They can ensure that all the necessary data is migrated correctly and that the new site is optimized for SEO.
User-Friendly and Visually Appealing Online Stores
WiserBrand's Magento development team focuses on creating online stores that are visually appealing and optimized for conversion rates. They use their expertise in digital marketing to ensure that the online store provides the best possible user experience for customers.
Overall, WiserBrand's Magento development services can help small businesses build and maintain a robust e-commerce solution that meets their unique needs and helps them stand out from the competition.
2. Magneto IT Solutions
If you're looking for an established e-commerce solution, you'll be glad to hear that Magneto IT Solutions has covered you! They're one of the market leaders in developing exceptional solutions for their clients, so they've come to our top 10 list.
What makes their solutions stand out?
This company has been around since 2001 providing e-commerce solutions to small businesses; in that time, they've accumulated over 20 years of experience. This means they deeply understand what works and what doesn't – something that can only be gained through practical experience.
Fully Customized Solution
Their approach is simple: every project should have a customized solution tailored to the client. They understand that no two businesses are the same and provide a tailored approach to each project. This ensures your site is built with your needs at heart – not just template solutions.
Not only do Magneto IT Solutions provide high-quality technical development and customization, but they also offer world-class support. The team is always on hand to help and advise on even the most complex problems, meaning you can be sure that your business is in safe hands with this team!
3. Itransition
Itransition is quickly becoming a go-to resource for small businesses looking for high-quality e-commerce solutions. What sets them apart from the competition?
Their comprehensive services include website design and development, mobile development, project management, DevOps automation and cloud services. They specialize in Magento development and use modern technology and tech-based software engineering approaches to create an innovative online presence for their clients.
Itransition also stands out in the market because of its global expertise. They have over 20 years of experience in the field and have created successful projects for some of the world's biggest companies. This expertise gives small businesses access to industry best practices that can help them reach a more prominent global audience faster.
4. Endertech
Endertech, a powerhouse in Magento development, is renowned for its beautifully designed e-commerce solutions and custom enterprise applications. They offer a fully integrated package of Magento e-commerce, including enterprise-level scalability and customization. Endertech's solutions are tailored to the specific needs of each business, taking into account every aspect, from brand identity to user experience.
What makes Endertech stand out from the competition? Here are some key highlights of their solutions:
The comprehensive end-to-end e-commerce solution suite includes website and app development, custom design and coding, integration with third-party systems, and analytics.

Robust hosting and cloud computing services that can offer performance optimization and scalability.

They have advanced search engine optimization strategies with Google Analytics to increase website traffic.

A range of services includes product data management, payment gateway integration, dynamic pricing models, customer segmentation analysis, digital marketing campaigns, and more.
Endertech is committed to providing comprehensive solutions to small businesses needing custom e-commerce solutions tailored to their unique requirements. From helping you set up your store to giving valuable insights on what works best for your business—Endertech's expert team will guide you every step of the way for a successful online presence!
5. ITDelight
ITDelight is widely recognized as one of the top Magento development companies in the world, and they continue to offer impressive services and solutions to small businesses everywhere. Their highly experienced team consists of Magento-certified professionals who can handle any project and provide top-notch customized e-commerce solutions.
ITDelight stands out from the competition because they have an extensive portfolio of expertise in developing custom e-commerce websites, building an online presence with SEO services, creating modern and attractive designs, setting up robust marketing strategies, and supporting customers with high-quality technical support. With their help, small businesses all over the United States can quickly establish a successful online presence and optimize their e-commerce websites for maximum sales growth.
In addition to its many features, ITDelight offers services such as store setup and migration, payment gateway integration, store optimization, security & scalability review, maintenance & support packages, and more. 
6. GoMage
GoMage is another of the top Magento development companies in the USA for small businesses in 2023. This company offers many services, including eCommerce websites, custom Magento extensions, and website maintenance and support. They can also help you with search engine optimization (SEO) so that your e-commerce store is better able to reach potential customers.
Regarding standout features for small businesses, GoMage stands out from the competition due to its thorough understanding of the Magento platform. Their developers are particularly familiar with the layout and structure of the platform and can provide high-quality solutions explicitly tailored to the needs of smaller clients. Furthermore, they ensure that your website receives security patches promptly and provide data migration services if needed.
What's more, GoMage provides free consultation sessions where they can assess which type of solution is best suited for your business. This company is also highly experienced in developing integrated payment gateways, including PayPal and MasterPass integration.
7. IntexSoft
IntexSoft is a fantastic software development company with extensive experience providing e-commerce solutions for small businesses. With a focus on Magento and web development, the company offers various services tailored to meet its customers' needs.
IntexSoft has an outstanding team of certified Magento developers and architects who ensure the highest quality craftsmanship and attention to detail on each project they take on. They provide innovative solutions for custom Magento platform projects, including custom extensions, third-party integrations, responsive design, and performance tuning.
The company's unique selling point is its dedication to customer experience—its team understands that success depends on satisfied customers. Hence, they go above and beyond to ensure their clients are happy with the result. On top of that, IntexSoft also offers optimized website hosting, maintenance & support for mission-critical applications, and DevOps & cloud consulting services.
8. Hatimeria
Hatimeria is another Magento Certified Developer with services geared toward small businesses. They have fifteen years of experience in custom e-commerce development and specialize in Magento, PIM (Product Information Management), Shopify, and WooCommerce.
Hatimeria stands out from the competition in several ways. First, they provide a comprehensive set of services that cover the entire workflow, from creating custom solutions to testing and launching the e-commerce site. What's more is their analytics, marketing automation, and A/B testing expertise.
Their main selling point is their ability to develop custom e-commerce solutions tailored to the needs of a given client's business. They also offer ongoing technical support and maintenance for their products and educational phone consultations for those needing more information about their services. Finally, they have highly competitive pricing compared to companies offering similar services.
9. Spiral Scout
Do you have a small business that needs help with Magento development? Look no further than Spiral Scout! This ambitious company has made quite the name, providing small and medium-sized businesses with creative and innovative Magento solutions.
Spiral Scout's team, which consists of highly knowledgeable developers, designers, and strategists, can create top-notch Magento solutions that make your online store stand out. They also provide ongoing support to ensure your site runs smoothly over time.
What sets Spiral Scout apart from the competition is its commitment to helping small businesses succeed. The experienced team at Spiral Scout will work closely with you to determine your specific needs to create an e-commerce solution tailored just for you.
Their cost-effective services are second to none, so it's no surprise why so many small businesses trust Spiral Scout with their e-commerce needs. Their solutions are efficient and reliable, so you can rest assured that your business is in great hands!
10. CodeNinja
Last, let's talk about CodeNinja – a tech company specializing in Magento development. Based in the USA, this company has provided reliable and fully-customized solutions for many years.
What's unique about CodeNinja is its emphasis on code quality. At this company, every single line of code is carefully tested and debugged to ensure client satisfaction and eliminate potential bugs. This ensures the highest level of software reliability for the products they deliver.
On top of that, CodeNinja stands out in terms of speed and cost savings – they are well-known for their ability to cut time-to-market significantly while keeping costs as low as possible. For small businesses looking to build an e-commerce store quickly and affordably, CodeNinja is worth considering.
How to Choose the Right Magento Development Company for Your Business?
Choosing the right Magento development company is crucial to the success of your e-commerce project. Here are some key factors to consider before choosing a Magento development company:
Experience and Expertise:

 Choosing a company with a proven track record of success in Magento development is essential. Look for a company that has experience working with businesses similar to yours and has expertise in the specific areas of Magento development that you require.

Quality of Work:

 Before choosing a Magento development company, review their portfolio and case studies to get an idea of their work quality. You can also check reviews and testimonials from previous clients to understand their experience working with the company.

Communication and Collaboration:

 Effective communication and collaboration are essential to the success of any Magento development project. Ensure the company has a transparent and open communication process and is responsive to your queries and concerns throughout the project.

Support and Maintenance:

 After the development of your Magento store, ongoing support and maintenance are essential to ensure its continued success. Choose a company that offers reliable and responsive support and maintenance services to keep your online store running smoothly.

Pricing and Budget:

 Before choosing a Magento development company, discuss the pricing and budget to ensure the project's cost aligns with your budget. Ensure the company is transparent about its pricing and provides a detailed breakdown of costs.

Compatibility and Integration:

 Ensure that the Magento development company has experience working with other platforms and can provide seamless integration with your existing systems.
Considering these factors, you can choose a Magento development company that aligns with your needs and helps you achieve your e-commerce goals.
Bottom Line
Suppose you're looking to improve your small business's e-commerce solutions. In that case, the Best Magento Development Companies in the USA for Small Businesses in 2022 can offer robust solutions tailored to your needs. From WiserBrand to CodeNinja, each company stands out with customized services, unique selling points, superior customer service, and more. Partnering with these experienced e-commerce experts can benefit your small business in countless ways- from providing insights on the latest trends to helping you take your website to the next level. Keep your small business from getting behind; these top Magento development companies can help you succeed.
Subscribe to Our Latest Newsletter
To Read Our Exclusive Content, Sign up Now.
$5/Monthly, $50/Yearly