2022 Electric Mountain Bike for Hunting Guide
One of the best ways to guarantee an amazing hunting season experience is by having the best possible gear. Apart from getting a loaded backpack and the right hunting boots and clothes, you also need to have the best possible vehicle for easy locomotion. 
You need an adaptable, light, and versatile vehicle to navigate the varying terrains of the wild. This is why an electric bike is the perfect hunting vehicle. E-bikes are easy to ride, efficient, and capable of enhancing your hunting skills as you get to move faster with them.
Arriving at a choice of an electric bike for the hunting season can be pretty tricky. Especially when you are not familiar with the ebike market and the necessary attributes to look out for among the various bike options you will find in the current market.
Do not worry, because this article hopes to guide you on the best available electric vehicles perfectly suited for your hunting expedition. You will also come across a few essential tips to look out for when trying to make your choice.
Key Attributes to Look Out for When Getting an Electric Hunting Bike
Knowing what to look out for saves you from the danger of picking out the wrong vehicle or spending way more than you should. Some of the core attributes to look out for include:
Range
The range of an e-bike is a direct function of the strength of its battery. The range of an e-bike describes how long the vehicle can last. Knowing the ordeals of a hunting expedition and the thrill of the trail, you may want to go for an electric bicycle that keeps going for long distances. 
Having a reliable ebike reduces the strain you get from pedaling for too long and an example of such an e bike is the Himiway Cobra and the Himiway Cobra Pro. High-quality fat tire bikes should be able to last for up to 60 to 80 miles.
Weight Limit
Another important factor to look out for is the weight limit of the vehicle. Considering the weight of hunting gear and your weight, you ought to ensure your chosen electric bike is built with the right level of reinforcement to effectively carry your weight. 
For best results aim for bikes with a weight capacity of up to 120kg(265lbs). Also, keep in mind that weight hurts the speed of your vehicle, hence it is advisable to travel lightly selecting only necessary gear and ruling out non-essentials.
Durability
The durability of  fat tire electric bikes speaks on the physical aspects of the vehicle, how it is put together, and the quality of all its essential parts. A poorly made bike will quickly be pummeled to submission when exposed to the unforgiven wild. 
Keep in mind that the majority of the paths you will come across will not be entirely friendly and if not, careful you can easily trip and fall over. So, getting a bike with at least a 12-month warranty period is advisable.
Speed
The speed of your electric bike can come in handy when tracking down prey. Due to the nature of the surfaces in the wild, in most cases you will find yourself having to ride through difficult terrains, hence, the speed of your ebike is not an absolute imperative.
However, having an e-bike capable of reaching a speed range of up to 20-25kph is advisable.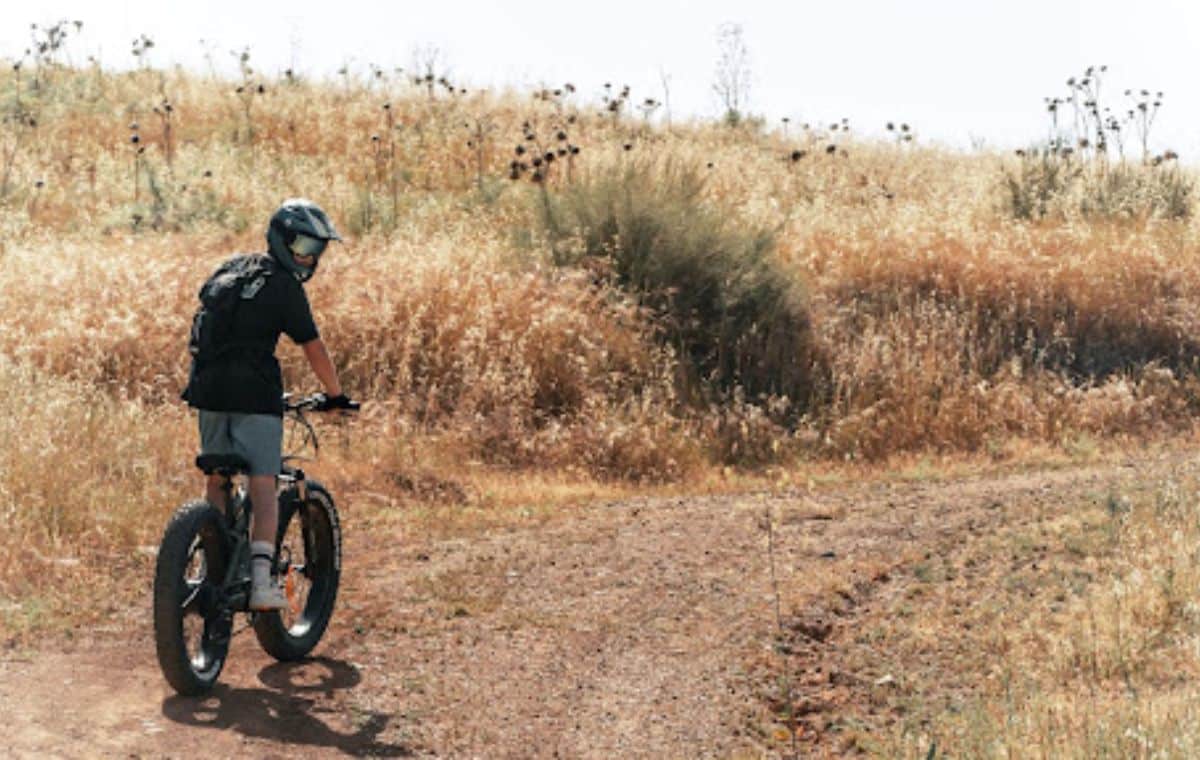 Noise Level
The importance of stealth when on a hunting trail cannot be overemphasized. Certain situations require subtleness and an ability to remain unseen by your prey till you strike. Electric bikes generally are not the loudest, but they do give off a level of noise a few decibels higher than what you need when approaching your prey. 
This is why it is important to look out for vehicles that give as little noise as possible. 
Best Electric Vehicles in 2022 
Himiway Bikes are quality bikes capable of matching and surpassing any e-bike product in the market. With the numerous functionalities on offer, Himiway bikes stand out in the league of electric bikes both in design and ability. However, for a hunting expedition, the best e bikes are the Himiway Cobra and the Himiway Cobra pro.
Himiway Cobra
The Himiway Cobra is a fat tire ultimate cycling machine. Capable of reaching up to 60-80 miles, it is the ideal vehicle for the hunting season. Loaded with powerful 750W hub drive motors, the Himiway Cobra mountain ebike delivers on all fronts.
Its Four-bar linkage Suspension and Coil Suspension allow it to easily navigate the arduous terrain of the wild in a smooth seamless manner. It is capable of carrying up to 400lbs and is reinforced with 26" x 4.8" tires that are perfect for off-roading.
What sets the Himiway Cobra apart is its well-sealed, built-in 48V 20Ah battery. This well-designed Samsung battery keeps you going for long hours allowing you to power through even the most difficult terrain to keep up with your prey.
Himiway Cobra Pro
The Himiway Cobra Pro is a high-quality e-bike built with the right attributes for a hunting exercise. It comes with hydraulic disc brakes and a 1000W Mid-Drive Motor capable of reaching up to 10-speed Gear Shifts. This is an upgrade over the Himiway cobra which possesses a 7-speed gear shift.
Like the Himiway Cobra, the Himiway Cobra pro is capable of finely anchoring a weight up to 400lbs, running on a 48V 20Ah battery. It stands firmly on 26" x 48" tires rugged enough for the uneven surfaces you will likely encounter in the wild. 
Depending on your budget and your preference streamlining your choice to be between the Himiway Cobra and the Himiway Cobra Pro is the wise option. Both vehicles are ideal and worthy companions when going on a hunt.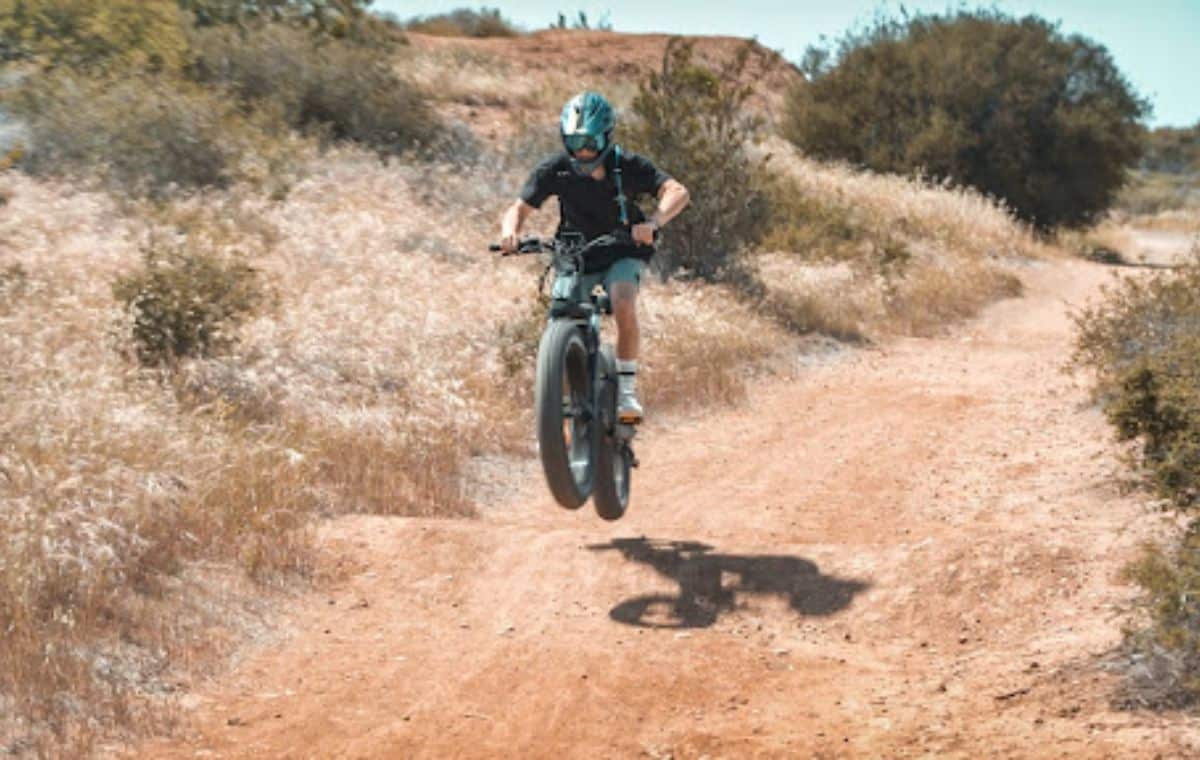 Final Thoughts
Hunting and being out in the wild is indeed a fun experience and for each of the outlined key attributes essential for an electric hunting vehicle, the Himiway Cobra and the Himiway Cobra Pro are top vehicles that tick the necessary boxes. 
A choice between either vehicle is suitable and guaranteed to give you the perfect riding and hunting experience.