50 Best Bars in Asia: Jigger & Pony Takes Second Place on the List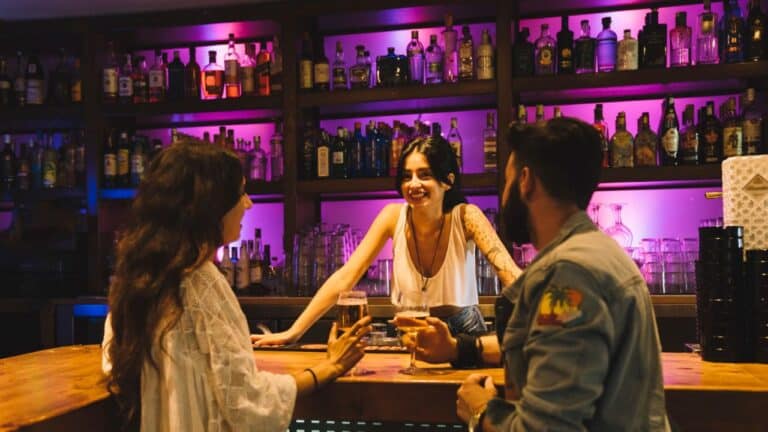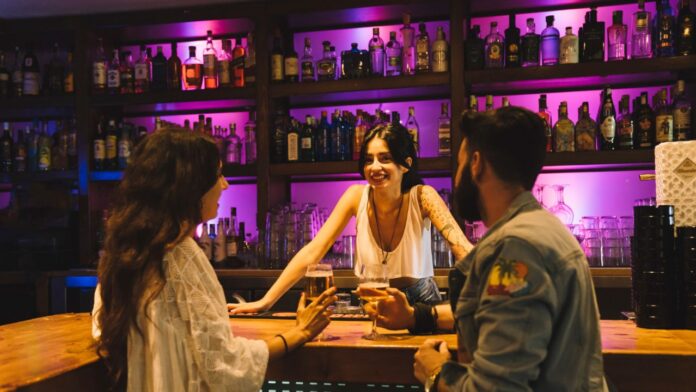 Hong Kong's mezcal-focused Coa has yet again grabbed the title of Best Bar in Asia for an unprecedented third time. The brainchild of Jay Khan, this esteemed watering hole made its mark during the top 50 announcement at the Rosewood Hotel, Hong Kong on July 18.
Hong Kong, never short of surprises, saw seven of its bars amongst the top 50. This list includes the environmentally conscious Penicillin at number 26 and The Old Man, paying homage to Ernest Hemingway, at number 47. Beckaly Franks, the American-born face behind The Pontiac, another Hong Kong gem, earned herself the title of "bartender's bartender". With its name inspired by Native American Chief Pontiac, this bar boasts an all-female crew and is an outspoken supporter of the LGBT community. Additionally, you can also read about- 40 Travel Tips for LGBT: Explore the World with Pride
However, the city to watch out for is Singapore, with an impressive 11 bars listed in the top 50.
The 50 Best organization, renowned for its restaurant ratings and soon-to-launch hotel ratings, also introduced "best in destination" awards. Malaysia's pride, Bar Trigona located inside the Four Seasons Hotel in Kuala Lumpur, clinched the 36th spot. The bar's head bartender and manager, Rohan Matmary, shared his excitement about representing Malaysia, especially considering its modest bar scene owing to its majorly Muslim population.
Read More: The 30 Most Popular Beers in USA: A Look at the Trends
The crowd's anticipation was palpable with chants of "Coa! Coa!" even before the winner was disclosed. But when Singapore's Jigger & Pony secured second place, it became apparent who the night's star was.
Despite the laurels, Jay Khan remains grounded. Speaking at a press meet post-event, he shared, "We aim to maintain our standards. We know the top spot won't always be ours, and we're okay with that."
The list is a result of careful deliberation by the Asia's 50 Best Bars Academy, consisting of industry insiders, media members, and mixology maestros from across the continent.
Asia's 50 Best Bars 2023 Highlights:
1. COA (Hong Kong)
3. BKK Social Club (Bangkok)
4. Bar Benfiddich (Tokyo)
5. Zest (Seoul)
6. Tropic City (Bangkok)
7. Nutmeg and Clove (Singapore)
8. Argo (Hong Kong)
9. Darkside (Hong Kong)
10. Sago House (Singapore)
11. Indulge Experimental Bistro (Taipei)
12. Vesper (Bangkok)
13. Cham Bar (Seoul)
14. The SG Club (Tokyo)
15. Analogue Initiative (Singapore)
16. Republic (Singapore)
17. The Aubrey (Hong Kong)
18. Sidecar (New Delhi)
19. The Cocktail Club (Jakarta)
20. Virtù (Tokyo)
21. Manhattan (Singapore)
22. Mahaniyom Cocktail Bar (Bangkok)
23. Lamp Bar (Nara)
24. 28 HongKong Street (Singapore)
25. Le Chamber (Seoul)
26. Penicillin (Hong Kong)
27. Atlas (Singapore)
28. Alice (Seoul)
29. Pantja (Jakarta)
30. Employees Only (Singapore)
31. Quinary (Hong Kong)
32. Stay Gold Flamingo (Singapore)
33. Mostly Harmless (Hong Kong)
34. The Curator (Manila)
35. The Bombay Canteen (Mumbai)
36. Bar Trigona (Kuala Lumpur)
37. Southside Parlor (Seoul)
38. Copitas (Bengaluru)
39. Hope & Sesame (Guangzhou)
40. Smoke & Bitters (Hiriketiya)
41. Vender (Taichung)
42. Native (Singapore)
43. The Public House (Taipei)
44. Bee's Knees (Kyoto)
45. High Five (Tokyo)
46. Soko (Seoul)
47. The Old Man (Hong Kong)
48. The Living Room (Mumbai)
49. The Bellwood (Tokyo)
50. Penrose (Kuala Lumpur)
Also Read: The 30 Best Vodka Brands of 2023