Looking for a Budget-Friendly Travel Destination? Check Out Bosnia and Herzegovina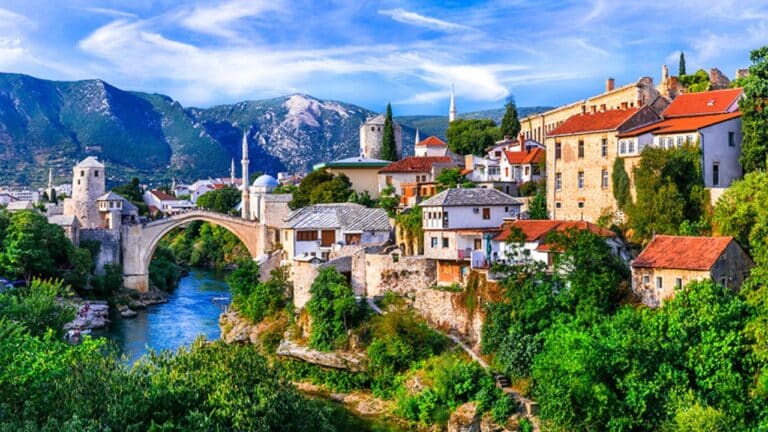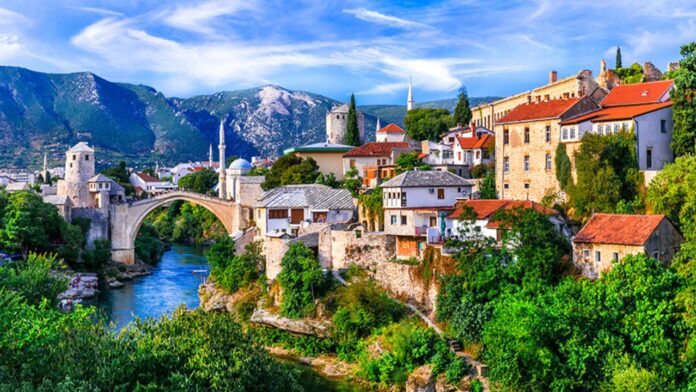 Bosnia's capital, Sarajevo, has emerged quietly as a tourist hotspot. While its history might make you pause, it's also why it's becoming such a captivating budget friendly travel destination. Let's not forget this city set the stage for WWI and lived through a severe war in the 90s. But, as travelers are discovering, Sarajevo is so much more than its past.
Known for its low cost of living – think a pint for less than €2 and a swanky 5-star hotel for €120 a night – Sarajevo is perfect for travelers seeking luxury on a budget. You can splurge without breaking the bank, and the city's appeal is soaring. This year it's seeing record tourist numbers.
When you visit Sarajevo, you're not just visiting a city; you're stepping into an intriguing blend of East meets West. In the 15th Century Old Town or Bas Carsija, explore Ottoman architecture, traditional craft shops, and vibrant eateries. Take a moment at the Gazi Husrev-beg Mosque, one of the Balkans' oldest. Despite the ravages of war, it's still in use today. Entry costs around €1.50, but be prepared – reminders of the city's turbulent past, like bullet holes, aren't hard to come by.
Also within reach is the Latin Bridge, infamous for the assassination of Archduke Franz Ferdinand in 1914, which triggered WWI. A museum on the site draws many visitors. The Bosnian National Library, destroyed during the war and reconstructed a century later, is another must-visit, despite its sparse book collection. Wander further, and you'll encounter Austro-Hungarian influences in the city's neo-renaissance and gothic buildings.
Walking is the best way to explore this small but historic city. An informed local guide can reveal Sarajevo's unique story, share insider tips, and point out overrated spots. Sarajevo sees high temperatures in July and August, so the best times to visit are May, June, or September. And don't worry about hydration – the city has plenty of fountains serving clean water. Local legend says that sipping from the Sebilj Fountain in the old town guarantees your return to Sarajevo.
Catch a taxi to Sarajevo's Tunnel of Hope for an enlightening day trip. Dug in the 90s during the war, this tunnel provided a lifeline, carrying essentials from the UN's safe spot at the airport. If you prefer an active day, hike up Mount Trebevic, where a stunning city view awaits. Alternatively, take a cable car ride and enjoy the vista without sweat. The deserted bobsleigh track from the 1964 Winter Olympics on the mountain adds an extra layer of intrigue. Time your visit right, and you'll hear the beautiful sound of the call to prayer floating across the valley.
Head to the Avaz Twist Tower for panoramic city views with a drink in hand. A modest fee gets you a mesmerizing 180-degree view of Sarajevo.
And if you have time, hop on a train to Mostar. It's just two hours away and is famous for its colorful bazaars and the Stari Most bridge. If you're feeling adventurous, you can try a bridge jump after a quick lesson at a local diving school. But remember, when wandering off the beaten path in Bosnia, a guide is essential to avoid remote areas that might still harbor unexploded landmines.
Read Also: 70 Best Things to Do in Phuket [With Latest Updates 2023]