AnonymSMS CEO – "We Uphold The Highest Standard in The Temporary Phone Industry"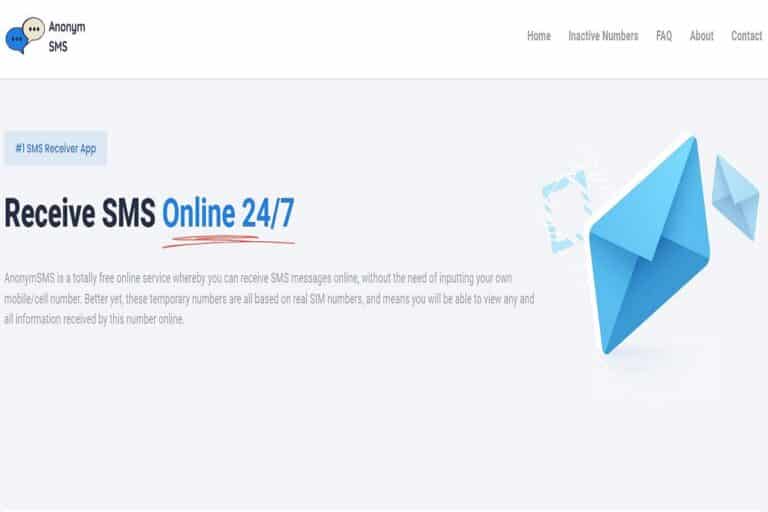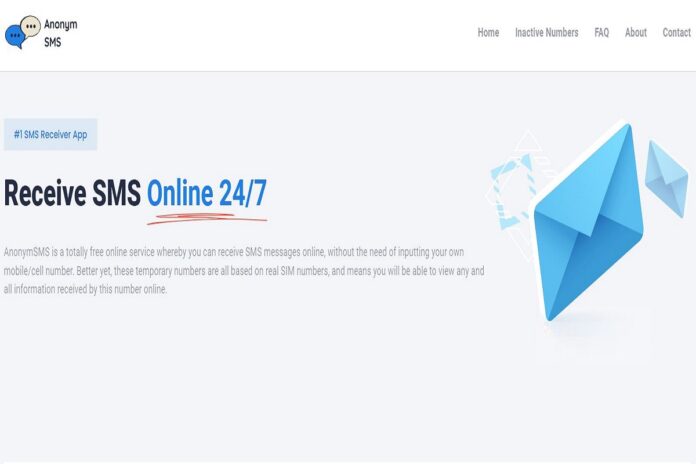 With so many different platforms to receive SMS online around the moment, competition is fierce. You'll no doubt come across websites that offer countless free trials, numbers from around the world, great-looking apps, and many other features. Yet, AnonymSMS is doing things differently.
Created in 2020, AnonymSMS seemingly had a different aim. For a start, the service is completely free, regardless of how many times you may want to receive an SMS online. They also have numbers from all corners of the globe, offering you the flexibility of choosing the country code your SMS is received on. With a service that is hard to compete with, the founder and CEO of AnonymSMS Jeff Stony explain to us how the concept of the company came about.
Tell us about the company and why you decided to create it
The concept arose from sheer frustration, actually! (laughs). As an entrepreneur, the companies I am involved with needed to use a service to receive SMSs en masse online. I mean, it's really not practical or logical to use personal numbers in order to receive or send verification codes online, it just isn't economical and is highly time-consuming. The problem was that we either had to pay a substantial amount to use an unlimited service or keep signing up for free trials. Yes, there are free services available, but they're full of ads and take forever to receive. So yeah, I saw a massive gap in the market and that's how AnonymSMS came into existence.
What is the importance of SMS messages in the modern world?
I'd say – for many companies at least – it's pivotal. SMS messages may seem a little outdated to some, but they are still a huge component of the digital world and without them, we'd struggle to sign up for the services and apps most of us want – or need – to use. Yet, we shouldn't be penalized by having to use our own personal numbers which are not stored securely, despite what some companies may say. We all know that we'll end up getting unwanted messages and calls about products we're not interested in; not to mention the need to receive SMSs in bulk for business purposes that using a personal number just doesn't cater to. There had to be an easier way. You can probably understand even more now why we created AnonymSMS.
How can digital solutions help increase online privacy and security?
I mean, it's pretty simple. Put your personal number into a new app or service and you'll be adding it to a huge database of numbers for them to use. It's like a Pick 'N Mix of numbers. Your number can also be used to track your digital activity and acts as the link between all of your other accounts. Using an online service such as AnonymSMS means you'll never have to worry about either of these issues ever again.
What sets AnonymSMS apart from other companies in the industry?
Firstly, we don't overcomplicate things. You know when you go on to a new app or service, only to be met with loads of different options and complicated text? That's one of the things that really irritates me. Why overcomplicate something so simple? That's pretty much AnonymSMS's core principle. Go on to the site, choose a county code and number, enter it into the app or service you want to sign up for, wait for the message to appear and that's it. Literally. I think that alone demonstrates why we're very different from our (so-called) competitors. Add to that the fact it's totally free and user-friendly, and we feel it's pretty much a no-brainer.
What is the highest standard in the temporary phone industry and what does AnonymSMS do to uphold it?
That's an easy one. Numbers that aren't burnt out or overused. That's a standard that a lot of other companies don't quite manage to live up to. At AnonymSMS, we go as far as to add new numbers on a daily basis, and always ensure we make numbers inactive when they get to that stage. After all, what's the point of offering a free service if the numbers are too burnt out to receive the SMS?
Fair point, Jeff. AnonymSMS really have gone above and beyond in terms of receiving SMS online for free, and have everything needed to make the experience quick, efficient, and easy to use. Out of all the options available on the market right now, they are clearly one step ahead.
Subscribe to Our Latest Newsletter
To Read Our Exclusive Content, Sign up Now.
$5/Monthly, $50/Yearly