Amazon Prime January 2023 Schedule [New Releases]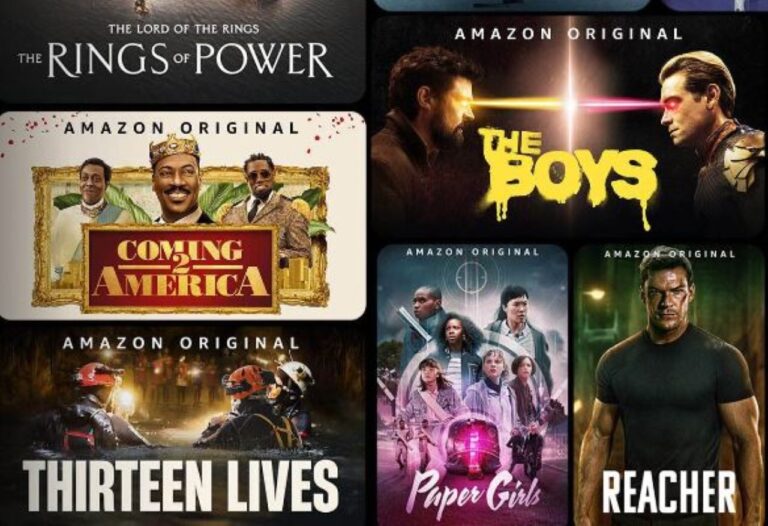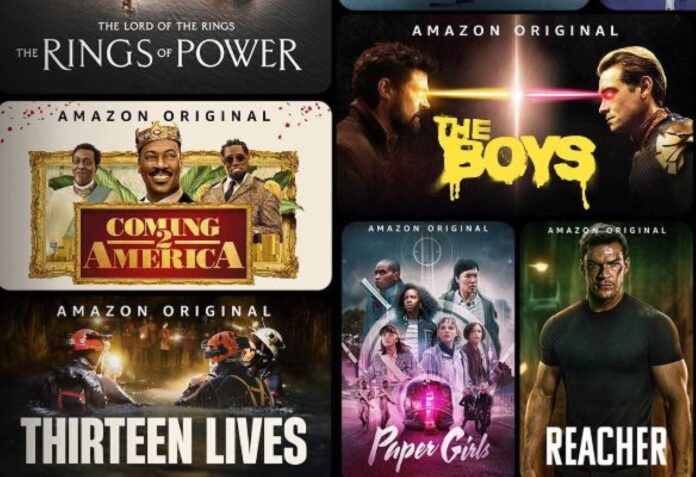 Listen to Podcast:
Movies fans won't need to wait more. Amazon Prime January 2023 Schedule is here for them. It got off to a strong start and has since amassed a sizeable market share not just in the US but also internationally. Without consistently high-quality content, this is not possible.
There isn't really a better time of year to release new content than January. It is simple to become lost in Amazon's abundance of options, though, considering its enormous inventory. Here are four of our top picks from Amazon Prime Video's January 2023 selection to help make things a little easier.
Hunters season 2 premieres on January 13 and is the standout of Prime Videos' list of new releases for January 2023. Hunters' first season, which was set in 1977, featured the introduction of young Jonah Heidelbaum (Logan Lerman) to the Nazi-hunting world. After a long wait for season 2, the most recent (and last) batch of episodes will have Jonah and his companions traveling to South America to kill none other than Adolf Hitler.
Here we bring for you the new shows and movies in Amazon Prime January 2023 Schedule: 
I Am Not Your Negro (2016)
Release on: January 1
Director: Raoul Peck | Run Time: 93 min | Genre: Documentary
"I Am Not Your Negro" by Raoul Peck is a crucial documentary when looking back on the life and work of James Baldwin because it brings his still sharp writing to life. The way it is linked with the picture is transformative, even though it is certainly worth reading on its own. It guides us through the many historical eras as seen through Baldwin's eyes and is narrated with a genuine sense of seriousness by actor Samuel L. Jackson.
It captures some of the incidents from Baldwin's life that many people will remember while delving further into others that we may not. It is poetic in its rhythm and concentrated in its composition. All of this results in a depiction of the guy and the time that goes beyond the limitations of traditional documentary filmmaking to stand on its own as a living, breathing piece of art. There is nothing out there that even comes close to it.
If Beale Street Could Talk (2018)
Release on: January 1
Director: Barry Jenkins | Run Time: 119 min | Genre: Drama, Romance
Cast: Regina King, Kiki Layne, Stephan James, Colman Domingo, Brian Tyree Henry
"If Beale Street Could Talk" is the next movie to be recognized as having a connection to Baldwin. It was adapted from his acclaimed book of the same name and follows the tale of a loving couple who are torn apart by a terrible injustice that would soon destroy their hopes for the future as they know it. Even though taking on such a massive project can easily prove to be too much, the movie succeeds in every way. A few standout performances include those by Colman Domingo, Regina King, Kiki Layne, Stephan James, and Barry Jenkins. There is also a magnificent score by Nicholas Britell. It is one of those films that sings in every luscious, tender aspect, imprinting itself on your own soul.
READ MORE: Netflix TV series and movies 
Honk for Jesus, Save Your Soul. (2022)
Release on: January 3
Director: Adamma Ebo | Run Time: 102 | Genre: Comedy
Cast: Regina Hall, Sterling K. Brown
Regina Hall and Sterling K. Brown's performance in Honk for Jesus from the previous year is the one that merits greater recognition. Protect Your Soul. It follows Pastor Lee-Curtis Childs (Brown) and his wife Trinitie Childs (Hall) as they attempt to recover from a scandal that has driven away the majority of the congregation from their church. The film is a religious satire written and directed by Adamma Ebo. All of this is more about restoring their reputation, which they are trying to do by making a documentary, than it is about accepting responsibility.
It starts off funny as we watch the two actors perfectly embody the haughtiness and awkwardness of their personas, but it changes as we start to understand the full extent of what happened. Hall manages to maintain a tonal tightrope that is amazing to witness throughout it all. As her character is forced to decide between sticking by her husband and selling her soul, she effortlessly strikes both the humorous and emotional tones. Watching Hall navigate Trinitie's life's wreckage as the personalities they've created for themselves start to crumble in front of our eyes is fascinating.
Orphan: First Kill (2022)
Release on: January 31
Director: William Brent Bell | Run Time: 99 min | Genre: Horror
Cast: Isabelle Fuhrman, Julia Stiles, Rossif Sutherland, Hiro Kanagawa, Matthew Finlan
A prequel to a horror film like "Orphan: First Kill" has no business being any good. How on earth could you possibly hope to replicate the original's rug pull twist's emotional impact? You simply create one of your own that is so absurd and then carry it as far as you can. Without giving anything away for those who haven't seen it yet, the plot begins similarly to Orphan, with Esther (Isabelle Fuhrman) being introduced to a family under the guise of their missing daughter.
Although it appears like she has them in the dark, there are still some loose ends that she will need to try to secure. The horror romp that follows fully embraces its ridiculousness, pushing the narrative to the point when everything we've learned appears to be on fire. You'll be in for a crazy trip if you go in with as little information as possible.
Sorry to Bother You (2018)
Release on: January 1
Director: Boots Riley | Run Time: 112 min | Genre: Comedy, Drama
Cast: Lakeith Stanfield, Tessa Thompson, Jermaine Fowler, Omari Hardwick, Terry Crews
"Sorry to Bother You", the brilliant first film from rapper-turned-director Boots Riley, who also contributed some of the fantastic music, will kick you in the chest like a horse and leave you asking what the heck that was in the best manner possible. The narrative centers on Cassius "Cash" Green (LaKeith Stanfield), a man who struggles financially and decides to work as a telemarketing.
He eventually achieves great success at his employment, but he soon learns that the business is increasingly abusing his coworkers. Cash finds himself so wrapped up in his own success that he will ultimately pay dearly for it in other ways when his girlfriend Detroit, portrayed by the excellent Tessa Thompson, seeks to join the other telemarketers in fighting back. Despite being ludicrous and silly, this art manages to convey a significant message about the dangers facing our own world.
ALSO READ: Netflix January 2023 schedule
Amazon Prime January 2023 Schedule: New Releases
January 1
Dharma & Greg S1-5 (1997)
Invader Zim (2002)
Nella the Princess Knight (2017)
Shimmer and Shine (2015)
12 O'Clock High S1-3 (1964)
50/50 (2011)
A.I. Artificial Intelligence (2001)
After Earth (2013)
Akeelah And The Bee (2006)
Ali (2001)
Antwone Fisher (2003)
Are We There Yet? (2005)
Baby Boy (2001)
Barbershop 2: Back in Business (2004)
Beauty Shop (2005)
Black Dynamite (1980)
Blankman (1994)
Blue Chips (1994)
Breakdown (1997)
Breakin' All The Rules (2004)
Broken City (2013)
Brown Sugar (2002)
Clue (2011)
Despicable Me (2010)
Despicable Me 2 (2013)
Downsizing (2017)
El Dorado (1967)
El Mariachi (1993)
Election (1999)
Employee Of The Month (2006)
Europa Report (2013)
Failure to Launch (2006)
Forces Of Nature (1999)
Frankie & Alice (2014)
Friday the 13th (1980)
Gamer (2009)
God's Not Dead (2014)
Guess Who (2005)
Harold and Maude (1971)
Higher Learning (1995)
Home for the Holidays (1995)
I Am Not Your Negro (2017)
If Beale Street Could Talk (2018)
In My Country (2005)
In The Heat Of The Night (1967)
Indiana Jones and the Kingdom of the Crystal Skull (2008)
Indiana Jones and the Last Crusade (1989)
Jesse Stone: Death in Paradise (2006)
Jesse Stone: Stone Cold (2007)
Juliet, Naked (2018)
Just Wright (2010)
Love the Coopers (2017)
Mad Love (2002)
Mean Creek (2004)
Mission: Impossible (1996)
Mission: Impossible II (2000)
Mision: Impossible III (2006)
Mission: Impossible IV – Ghost Protocol (2011)
Mississippi Burning (1988)
Mo' Money (1992)
Money Train (1995)
Mr. 3000 (2004)
Muscle Shoals (2013)
O Brother, Where Art Thou? (2001)
Paranormal Activity 2 (2010)
Paranormal Activity 3 (2011)
Paranormal Activity 4 (2012)
Paycheck (2003)
Poetic Justice (1993)
Private Parts (1997)
Rec (2007)
Rec 2 (2009)
Rec 3: Genesis (2012)
Red Dawn (1984)
Rejoice and Shout (2011)
Rosemary's Baby (1968)
School Daze (1988)
Serpico (1973)
She Hate Me (2004)
Six Degrees of Separation (1993)
Sorry To Bother You (2018)
Tangerine (2015)
The Amityville Horror (1979)
The Big Wedding (2013)
The Brady Bunch Movie (1995)
The Butler (2013)
The Devil's Backbone (2001)
The Duchess (2008)
The Foot Fist Way (2008)
The Gospel According To Andre (2018)
The Love Guru (2008)
The Peacemaker (1997)
The Running Man (1987)
The Sons of Katie Elder (1965)
The Two Jakes (1990)
Three Can Play That Game (2007)
To Sir, With Love (1967)
True Grit (1969)
Walking Tall (2004)
Whiskey Tango Foxtrot (2016)
Witness (1985)
You Got Served (2004)
January 3
Endeavour S8 (2022)
Honk for Jesus, Save Your Soul (2022)
January 6
*Cosmic Love France (2023)
*The Rig (2023)
Jurassic World Dominion (2022)
January 8
The Winter Palace (2022)
January 10
Snitch (2013)
January 13
*Hunters S2 (2023)
*The Test S2 (2023)
January 15
The Steve Harvey Show S1-6 (1996)
An Officer and a Gentleman (1982)
Man Who Shot Liberty Valance (1962)
Road Trip (2000)
January 17
Vengeance (2022)
January 20
*The Legend of Vox Machina S2 (2023)
January 21
Hercules (2014)
January 27
The King's Speech (2010)
*Shotgun Wedding (2023)
January 31
*Nate Bargatze: Hello World (2023)
Orphan: First Kill (2022)
New on Freevee (January 2023)
January 1
Nova Vita S1 (2021)
Wagon Train S1-5 (1957)
Battleship (2012)
Bill & Ted Face the Music (2020)
Bill & Ted's Bogus Journey (1991)
Bill & Ted's Excellent Adventure (1989)
Booksmart (2019)
City of God (2002)
Click (2006)
Cloudy with a Chance of Meatballs (2009)
Cloudy with a Chance of Meatballs 2 (2013)
Contraband (2012)
Four Kids and It (2020)
Freaky (2020)
Fried Green Tomatoes (1991)
Get Him to the Greek (2010)
Grown Ups 2 (2013)
How to Train Your Dragon (2010)
Identity Thief (2013)
Jumanji (1995)
Let Him Go (2020)
Lincoln (2012)
Little Fockers (2010)
Machine Gun Preacher (2011)
Man of the House (2005)
Me Your Madness (2021)
Meet the Fockers (2004)
Meet the Parents (2000)
Monte Carlo (2011)
Morgan (2016)
Morning Glory (2010)
Nerve (2016)
Office Space (1999)
Out of Sight (1998)
Passengers (2016)
Peeples (2013)
Planet 51 (2009)
Red Sparrow (2018)
Shark Tale (2004)
Source Code (2011)
READ ALSO: January 1 Zodiac sign
Teenage Mutant Ninja Turtles (2014)
The American (2010)
The Call (2013)
The Croods (2013)
The Darkest Minds (2018)
The Devil Wears Prada (2006)
The Family That Preys (2008)
The Hitchhiker's Guide to the Galaxy (2005)
The Hot Chick (2002)
The Night Before (1988)
The Purge (2013)
The Smurfs (2011)
The Smurfs 2 (2013)
Think Like a Man (2012)
This Is the End (2013)
Tombstone (1993)
Unstoppable (2010)
Widows (2018)
Zombieland (2009)
January 6
Black and Blue (2019)
Power Rangers (2017)
January 23
*Judy Justice S2 (2022) – Winter Premiere
January 31
Killing Them Softly (2012)
Subscribers to Prime Video. We've got you covered with a list of some of the best movies and tv series available on Amazon Prime Video January 2023 Schedule right now.
Subscribe to Our Latest Newsletter
To Read Our Exclusive Content, Sign up Now.
$5/Monthly, $50/Yearly