Fly High with Alaska Airlines WiFi – The Ultimate Onboard Connection Experience
Listen to the Podcast:
Gone are the days of long, boring flights with little to do. In today's digital age, staying connected and entertained while traveling is a must-have for most passengers.
Alaska Airlines, known for its exceptional customer service and commitment to innovation, has you covered. With their high-speed satellite-based inflight Wi-Fi called Alaska WiFi, free texting services, a diverse range of movie selections, TV shows, music options as well as meals – all your travel needs are met in a comfortable environment.
In this complete guide to Alaska WiFi, internet and entertainment system provided by Gogo internet company partnership; we'll walk you through how you can make the most out of your journey and ensure it's enjoyable from start to finish.
Key Takeaways
Alaska Airlines offers different types of inflight WiFi, including standard and high-speed satellite-based internet options, as well as free messaging services.

Passengers can access the inflight internet using a wide range of compatible devices such as smartphones, tablets, laptops, gaming consoles, and smartwatches.

The inflight entertainment system includes over 1000 movies and TV shows to choose from at no additional cost on select flights longer than 3.5 hours.

Passengers can take advantage of various pricing packages for internet services ranging from single-flight passes to monthly or annual plans catering to different needs and budgets.
Understanding Alaska Airlines' Inflight WiFi And Internet
Alaska Airlines offers different types of inflight WiFi, including high-speed satellite-based internet and free messaging services to help you stay connected in the air.
Types Of Inflight WiFi Available
Alaska Airlines offers different types of Inflight WiFi to cater to the varying needs of their passengers. Here are the main options:
Standard AlaskaWiFi: This basic package provides a reliable internet connection for casual browsing and checking emails, available for purchase onboard.

High-Speed AlaskaWiFi: For more demanding tasks like streaming video or accessing large files, this premium option offers faster speeds and improved performance.

Free Inflight Messaging: Regardless of the WiFi package you choose, Alaska Airlines allows all passengers to stay connected with friends and family through complimentary messaging services like WhatsApp, iMessage, and Facebook Messenger.

T-Mobile In-flight partnership: If you're a T-Mobile customer, take advantage of free WiFi access during your flight through Alaska Airlines' partnership with Gogo In-flight services.
How To Connect To Inflight WiFi?
Connecting to Alaska Airlines' Inflight WiFi, also known as AlaskaWiFi, is a simple process that allows travelers to stay connected while in the air. Just follow these easy steps:
Turn on your device's WiFi setting and ensure it is in aeroplane mode.

Locate and select either the "Alaska_WiFi" or "gogoinflight" network from the available options.

Open your preferred web browser and navigate to AlaskaWiFi.com.

Browse through the available internet packages and choose one that best suits your needs.

Complete the purchase by entering your payment information, if required, for the selected pass.

Once your purchase is confirmed, you'll be able to access high-speed internet throughout your flight.
Remember to take advantage of special promotions or partnerships with providers such as T-Mobile, which may offer free in-flight WiFi and unlimited messaging on select flights. By staying connected to Alaska Airlines WiFi during your journey, you can make the most of your inflight experience while enjoying a range of entertainment options on their streaming entertainment system.
Pricing And Packages
Alaska Airlines offers various pricing and packages for their inflight WiFi and Internet services, catering to the needs of different travelers. Here's a comprehensive list of the available options:
| | | |
| --- | --- | --- |
| Package | Price | Description |
| Single Flight WiFi Access | $8 | Access to inflight WiFi on one Alaska Airlines flight with fast satellite internet, regardless of the flight's length. |
| Monthly WiFi Plan | $49.95 | One month of unlimited internet access on any WiFi-enabled flight, including free texting and inflight entertainment. |
| Delta and Alaska Airlines Monthly Internet Pass | Varies | Monthly internet access on both Delta and Alaska Airlines flights with in-flight Wi-Fi services. |
| Delta and Alaska Airlines Annual Internet Pass | Varies | Annual internet access on both Delta and Alaska Airlines flights with in-flight Wi-Fi services. |
| United Airlines Inflight WiFi | $8 – $10 | Pricing varies depending on the flight, granting access to United's inflight Wi-Fi service. |
| Alaska Airlines Visa Credit Card | N/A | Cardholders can enjoy perks such as the Famous Companion Fare and free checked bags on Alaska flights when using the card. |
Choose the package that best suits your travel needs and stay connected while flying with Alaska Airlines.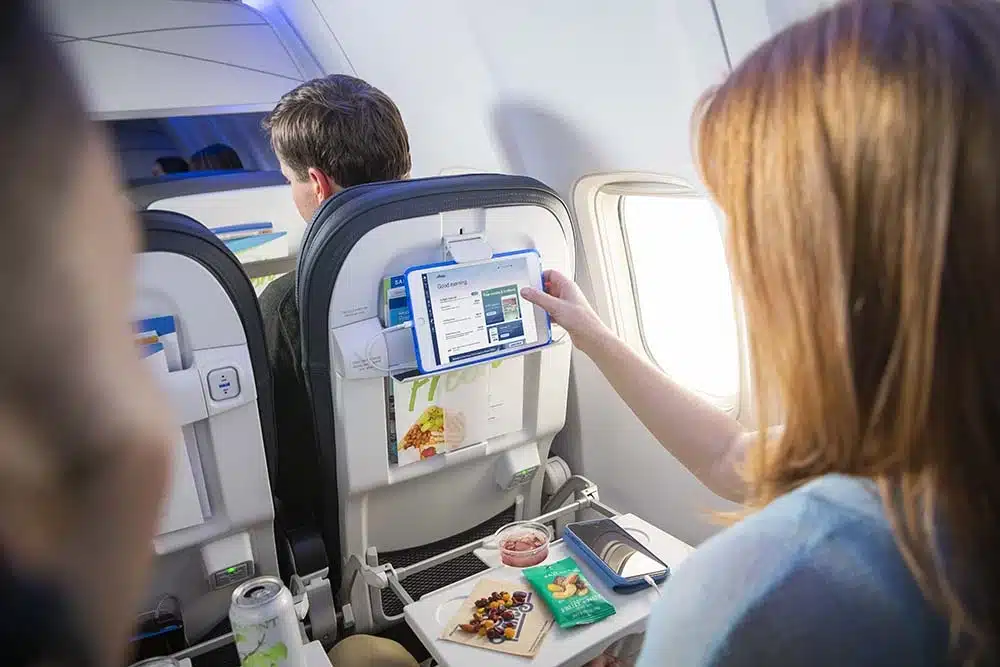 Using Alaska Airlines' Inflight Internet
Passengers can use Alaska Airlines' inflight internet to stay connected with family and friends, work on important projects or simply browse the web.
What You Can Do Online During Your Flight
As a traveler on Alaska Airlines, you can stay connected and entertained during your flight with the inflight Wi-Fi and internet services. Here's what you can do online while flying:
Stay up-to-date on emails and work tasks

Browse the web and social media

Stream Alaska wifi movies, TV shows, and music

Video chat with friends or colleagues (on select flights)

Shop online for products or souvenirs

Play games or access fun apps
With Alaska Airlines' expanding network of high-speed internet on its aircraft, you can enjoy a seamless online experience in-flight. Plus, with the option to purchase monthly plans, you'll be able to stay connected on all your future flights at an affordable price point. Don't forget to take advantage of the free entertainment options available as well, including movies, TV shows, and music!
Compatible Devices For Inflight Internet
Passengers on Alaska Airlines can access the inflight internet service using a variety of devices. Here are some of the compatible devices:
Laptops:

Passengers can use their laptops to access inflight internet on most Alaska Airlines flights.

Smartphones:

Both iOS and Android smartphones are compatible with Alaska Airlines' inflight Wi-Fi system.

Tablets:

Passengers can use their iPads, Android tablets, and other tablets to connect to the inflight internet.

Gaming Consoles:

Passengers can connect their gaming consoles like Nintendo Switch or PlayStation Vita to the Alaska WiFi system to play online games.

E-readers:

Amazon Kindle, Kobo, and Nook are all compatible with Alaska Airlines' inflight internet service for reading books.

Smartwatches:

With an internet-enabled smartwatch like Apple Watch or Samsung Gear S3 Frontier, passengers can enjoy inflight internet without having to take out their phones or laptops.

Streaming devices:

Devices such as Roku and Amazon Fire Stick allow passengers to stream content from services like Netflix and Hulu via the Alaska WiFi system.
It's important to note that while most modern devices will work with Alaska Airlines' inflight internet service, some older or less common devices may not be compatible.
Read Also: Best science fiction TV shows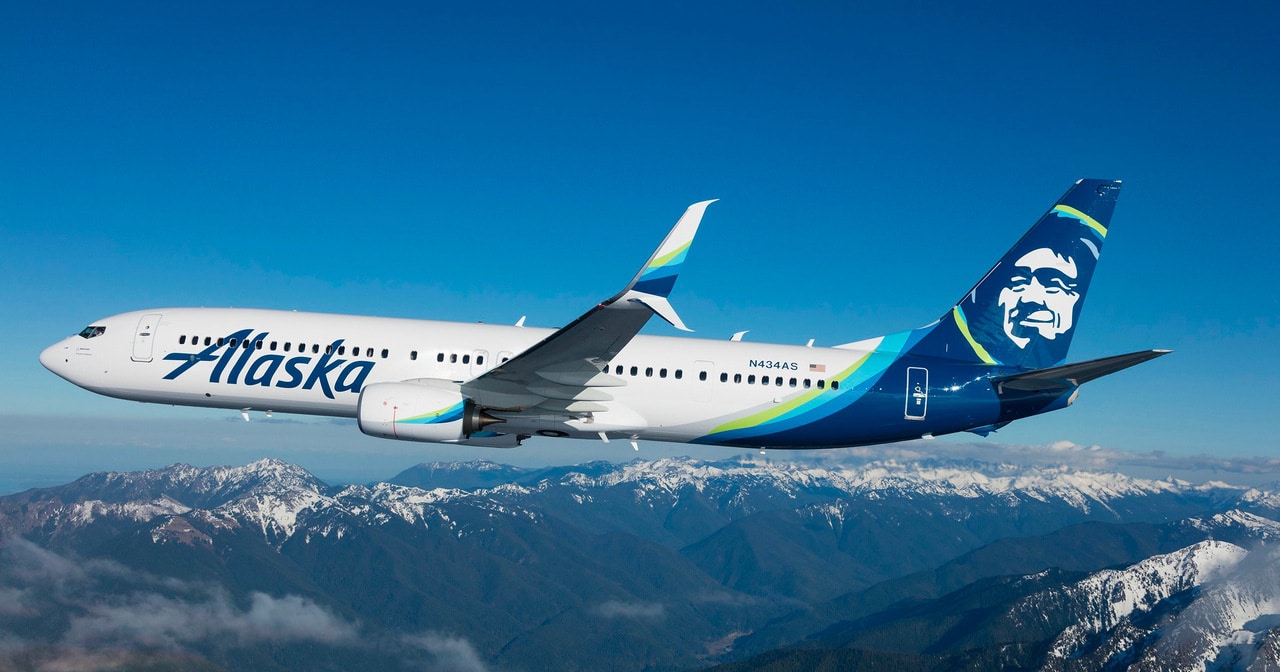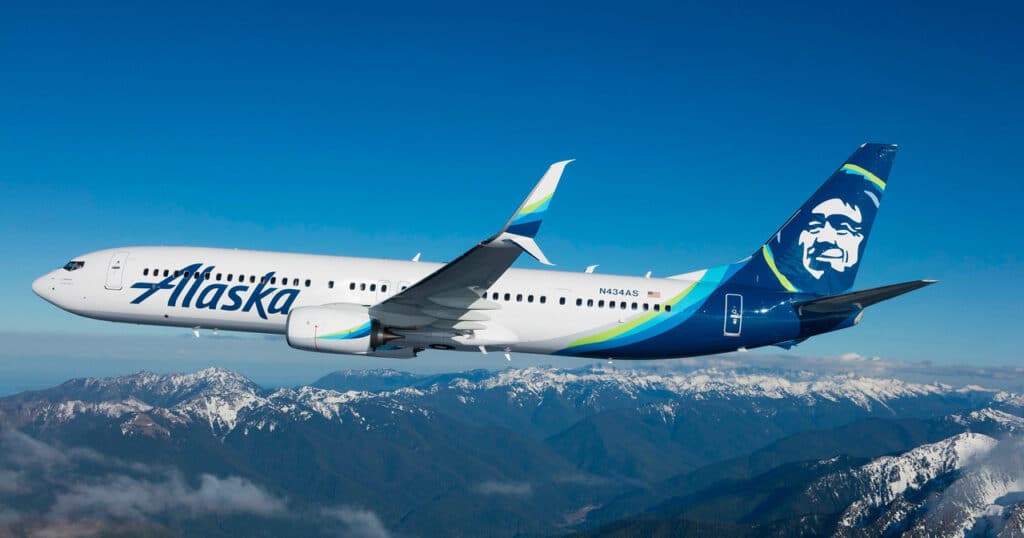 Exploring Alaska Airlines' Inflight Entertainment
Alaska Airlines provides a variety of entertainment options for its passengers, and in this section, we will explore what's available and how to access it. From movies to TV shows and music selections, there's something for everyone on the Gogo inflight entertainment system.
Entertainment Options Available
The inflight entertainment system onboard Alaska Airlines offers an extensive selection of options to keep you entertained during your flight. Here are some of the available options:
Over 1000 movies and TV shows that you can choose from.

Access to popular music stations for listening pleasure.

A selection of games that will keep you occupied throughout your flight, including trivia and card games.

Newspapers and magazines on different topics like sports, news, fashion, technology, and more.

You can also watch live TV shows through

DIRECTV

.
Passengers can access these entertainment options by visiting alaskawifi.com or using the inflight entertainment app on their personal devices. With the flat-rate streaming option launched by Alaska airlines, passengers can enjoy expanded entertainment selections at a reasonable fee. So sit back, relax, and enjoy an array of entertainment options while flying with Alaska Airlines!
Accessing The Entertainment App And Portal
To access Alaska Airlines' inflight entertainment app and portal, follow these steps:
Connect to the onboard WiFi network using your device.

Open a browser on your device and go to alaskawifi.com.

Click on the "Entertainment" tab on the homepage.

Browse through the available options in movies, TV shows, music, and magazines/newspapers.

Select your desired content and start streaming or downloading it onto your device.

If you need to make any purchases or order meals during the flight, you can do so through the same portal.
Remember that some options may require additional fees or subscriptions, so check beforehand to avoid any surprises. Also, if you experience any technical difficulties with accessing the entertainment app or portal during your flight, reach out to one of Alaska Airlines' friendly staff members for assistance.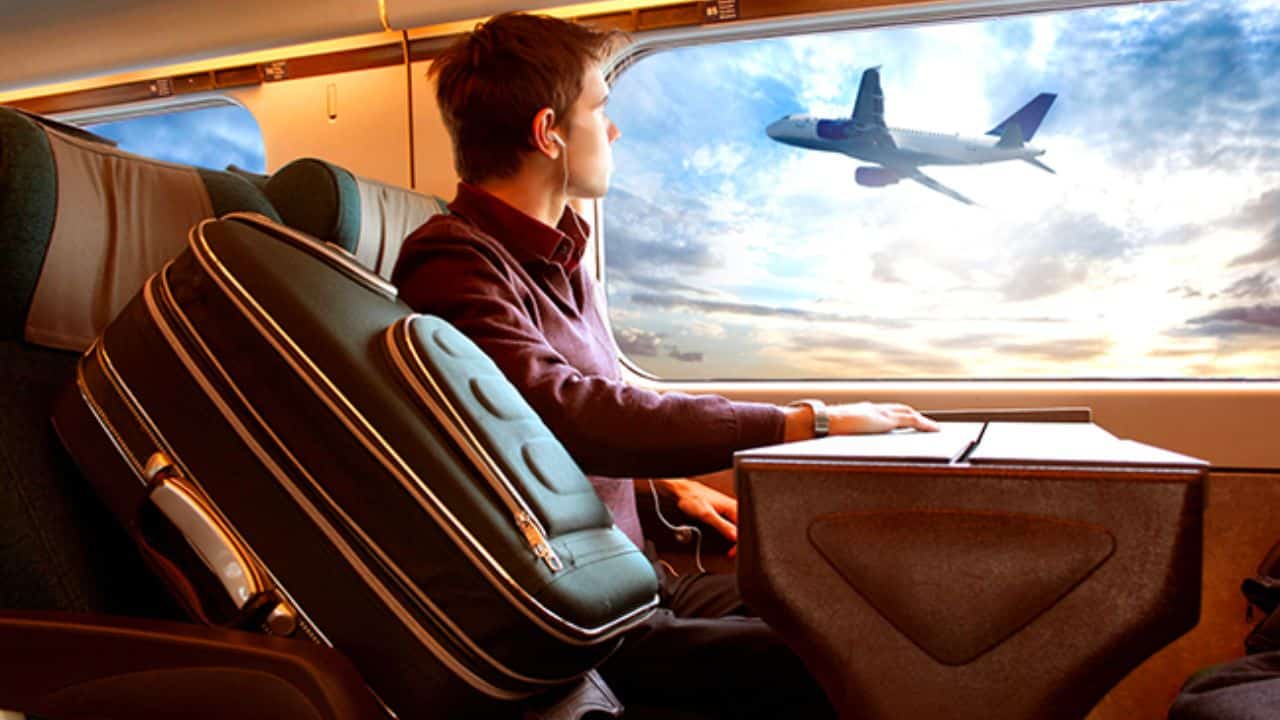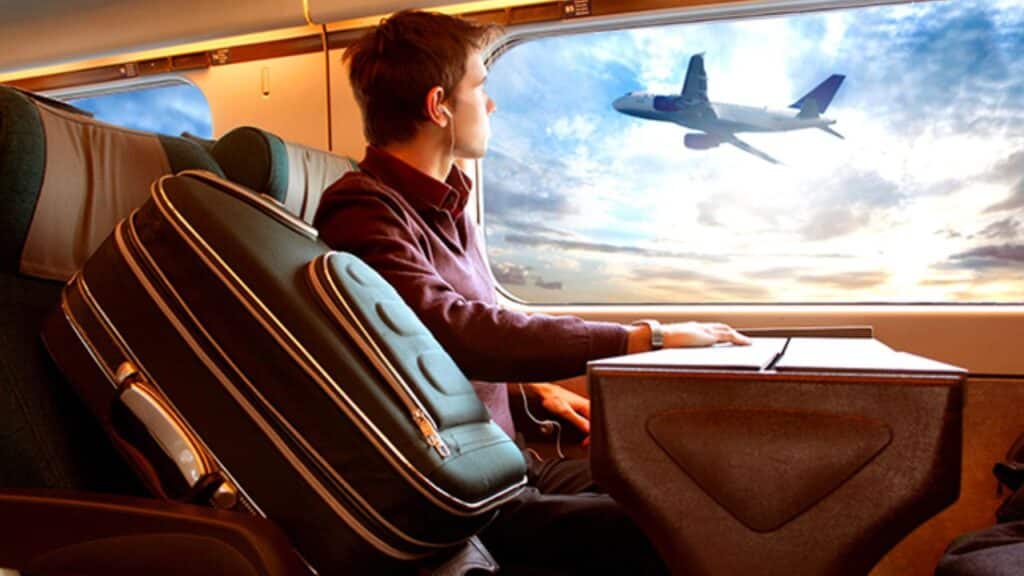 Discovering Alaska Airlines' Inflight Movie Selections
Passengers on Alaska Airlines flights can enjoy a variety of movies during their journey, with cost and availability varying based on the length of flight and aircraft type.
Cost And Availability Of Movies
When flying with Alaska Airlines, passengers can enjoy an extensive array of movies, including new releases and all-time favorites, on the Inflight Entertainment System. Here's an overview of the movie costs and availability:
| | | |
| --- | --- | --- |
| Movie Type | Cost | Availability |
| New Releases | Free | Available on most flights longer than 3.5 hours |
| All-Time Favorites | Free | Available on most flights longer than 3.5 hours |
| International Films | Free | Available on select flights, depending on the destination |
| Short Films | Free | Available on select flights, depending on the destination |
By offering free access to its extensive movie cataloge, Alaska Airlines ensures its passengers stay entertained during their flights. So, sit back, relax, and enjoy the inflight movie experience with Alaska Airlines.
Enjoying TV Shows And Music Inflight
Eve heard about alaska wifi by gogo? Passengers on Alaska Airlines flights can enjoy a variety of TV shows and music options through the inflight entertainment system provided by Gogo, including popular series like Friends and The Big Bang Theory. 
TV Shows Available For Viewing
Passengers onboard Alaska Airlines flights can enjoy a variety of TV shows through the inflight entertainment system. Here are some popular choices:
Modern Family

The Big Bang Theory

Friends

Stranger Things

The Office

Black Mirror

The Walking Dead
In addition to these TV shows, passengers can also choose from various genres such as comedy, drama, action, and sci-fi. With over 1000 options available on the inflight entertainment system, there is something for everyone to enjoy during their flight with Alaska Airlines.
Music Selection Options
Alaska Airlines does not offer specific music selection options, but passengers can still enjoy their favorite tunes during their flights. Here are some ways to do so:
Bring your own music library on your mobile device or laptop.

Stream music from your preferred service using the inflight Wi-Fi.

Listen to pre-selected playlists available on Alaska Beyond™ Entertainment.

Download albums and songs beforehand for offline listening through the entertainment app.
By following these tips, you can enjoy your preferred music selection during your Alaska Airlines flight.
Ordering Meals During Your Flight
Passengers can conveniently order their meals online through Alaska Airlines' inflight entertainment system, with various payment options available to suit their needs.
How To Order Meals Online?
To make your inflight dining experience hassle-free, Alaska Airlines allows you to order meals in advance through their app up to two weeks before your flight. Here's a step-by-step guide:
Download the

Alaska Airlines app

from the App Store or Google Play Store.

Log in with your

Mileage Plan account

details.

Select "My Trips" from the home screen and choose your upcoming flight.

Scroll down to "Food and Drinks" and select "View Menu."

Browse the menu and make your selections by tapping on the items you want to order.

Review your order summary and click "Add to Cart."

If you need to make any changes, click on the cart icon and edit or remove any items before proceeding to checkout.

Enter your payment details, if applicable, and complete your transaction.

Your pre-ordered meal will be served during the flight according to your selection.
By ordering meals online in advance, not only can you save time but also ensure that you have access to a variety of meal options, including vegetarian meals, during your flight with Alaska Airlines.
Payment Options Available
You have various options for paying for onboard purchases when flying with Alaska Airlines. Here are the methods of payment accepted:
Cash: You can pay for your inflight purchases using cash, including USD, CAD, and MXN.

Credit Cards: Visa, Mastercard, Discover, and American Express are all accepted.

Debit cards: Most debit cards with a Visa or Mastercard logo are accepted and processed as credit cards.

Wallet: You can use Apple Pay, Google Wallet, or Samsung Pay to make payments through your mobile device.
No matter which method you choose to use when making a purchase during your flight, you can be sure that Alaska Airlines provides safe and secure payment options that suit your needs.
Staying Up-to-Date With Alaska Airlines' Inflight Magazine And Newspaper
Passengers can stay up-to-date with the latest news and trends by accessing the selection of magazines and newspapers available during their Alaska Airlines flight.
Magazine Selections Available
Alaska Airlines offers a variety of magazines onboard for travelers to enjoy during their flights. Some of the selections available include:
Alaska Beyond Magazine

:

This is the airline's official in-flight magazine. It features stories about interesting destinations, local culture, and events happening in Alaska and beyond.

Sunset Magazine:

This magazine showcases ideas for travel, home design, and food based on the West Coast lifestyle.

Sports Illustrated:

For sports enthusiasts, this magazine covers all types of sports from basketball to football to golf.

People Magazine:

Featuring celebrity news, interviews, and photos, People Magazine is perfect for those who want to catch up on the latest Hollywood gossip.

Time Magazine: One of the most popular news magazines in America, Time Mag provides in-depth coverage of current events both domestically and globally.
Passengers can usually find copies of these magazines in seatback pockets or at designated reading areas throughout the cabin. All magazines are complimentary and can be enjoyed by passengers during their flight.
Newspaper Options For Reading
Alaska Airlines offers free digital newspapers to its passengers through the Alaska Beyond Entertainment platform. Passengers can access a variety of national and international newspapers, including The New York Times, USA Today, and The Wall Street Journal. Other options include regional papers like The Seattle Times and The Anchorage Daily News. Additionally, the airline's inflight magazine, Alaska Beyond Magazine, is available for passengers to read during their flights.
Maximizing Your Inflight Experience With Tips And Tricks
Learn how to choose the best seat for optimal WiFi reception, bring a portable charger, and save entertainment content for offline use with our expert tips on maximizing your inflight experience.
Choosing The Best Seat For WiFi Reception
If staying connected during your flight is important to you, then choosing the right seat can make a big difference in your inflight WiFi experience. The best spots for reliable internet connection are typically near the front of the plane and away from any obstructions, like wings or engines, that may interfere with the signal strength.
If you're unsure which seats provide optimal connectivity, Alaska Airlines' website lists details about each aircraft's WiFi coverage map so you can choose accordingly.
It's also worth noting that some planes have more bandwidth availability than others, meaning that certain flights may have faster or slower internet speeds depending on their equipment.
Bringing A Portable Charger
It's no secret that staying connected is an essential part of modern travel. However, when you're flying at 30,000 feet in the air on Alaska Airlines, keeping your devices charged can be a challenge.
This is where bringing a portable charger comes in handy. By having a backup power source for your phone or tablet, you won't have to worry about running out of juice mid-flight and missing out on all the inflight entertainment available through Alaska Airlines' Wi-Fi network.
Pro-tip: When selecting a portable charger for your travels with Alaska Airlines, be sure to check its capacity and charging speed beforehand – this will help ensure that it provides sufficient power for your specific needs without adding too much extra weight or bulk to your carry-on bag.
Saving Entertainment Content For Offline Use
You can maximize your inflight entertainment experience by saving content for offline use. This is especially important for passengers who do not purchase WiFi packages or have limited data plans.
Before your flight, download your favorite movies, TV shows, music, and books on your device using Alaska Airlines' app or portal.
It's essential to note that some content may only be available for online streaming or require a WiFi connection to access it. Therefore, it's always best to check if the content is available for download before boarding the plane.
Troubleshooting Common Issues And Conclusion
If you experience issues with Alaska Airlines' inflight WiFi, internet, or entertainment system, don't worry. Our guide provides troubleshooting tips to help you resolve common issues quickly and efficiently.
Common Issues With Inflight WiFi, Internet, And Entertainment
Inflight WiFi and the internet can be unpredictable, and Alaska Airlines is no exception. Here are some common issues to be aware of:
Slow speed: The WiFi connection may be slow or laggy due to high demand or the aircraft's speed. Be patient when loading web pages or streaming content.

Limited connectivity: Depending on the flight route and location, there may be limited or no connectivity to the internet. It's always a good idea to have offline entertainment options available.

Difficulty connecting: Sometimes, it can be challenging to connect to the network, especially during peak hours on full flights. Try resetting your device or connecting to a different network.

Entertainment system glitches: The inflight entertainment system may also experience technical difficulties, such as frozen screens or malfunctioning controls.
Remember that troubleshooting techniques are available, such as resetting devices or connecting to alternate networks, and that issues with inflight WiFi and entertainment systems are not uncommon.
Frequently Asked Questions (FAQs) about Alaska Wifi
Below, let's learn about some common questions related to Alaska Wifi.
Does Alaska Airlines offer inflight WiFi on all of its flights?
While Alaska Airlines does offer inflight WiFi on many of its flights, not every aircraft is equipped with the system. To check if your flight offers WiFi, you can look for the WiFi symbol in the onboard magazine or visit AlaskaAir.com/WiFi.
How much does inflight WiFi cost on Alaska Airlines?
The price of inflight WiFi on Alaska Airlines varies depending on the length of your flight and which package you select. Options range from hourly passes to full-flight passes, with prices starting at $8 per hour and going up to $40 for a 24-hour pass.
What kind of entertainment options are available on Alaska Airlines flights?
Alaska Airlines offers a variety of entertainment options including movies, TV shows, games and other content that passengers can access through their personal electronic devices or seatback screens (if available). Additionally, headphones are provided free of charge to passengers so they can enjoy audio content without disturbing fellow travelers.
Do I need to download an app to access inflight entertainment on Alaska Airlines?
Passengers using their own personal electronic devices do need to download the Gogo Entertainment App prior to boarding their flight as it enables them to access media files while airborne. The device(s) will then automatically detect any Infinitive Flight Media Server within The Aircraft's Network & Provide Access To Entertainment Content While OnBoard.
Conclusion
I hope you've no more confusion about Alaska WiFi.
In conclusion, Alaska Airlines offers a reliable and satisfying inflight experience with their WiFi, internet, and entertainment system. Passengers can access high-speed satellite Alaska WiFi on most flights and enjoy various options for in-flight entertainment through Alaska Beyond Entertainment.
Additionally, Alaska Airlines provides helpful tips and tricks for passengers to maximize their inflight experience such as choosing the best seat for WiFi reception or bringing a portable charger.
These amenities help ensure that customers have an enjoyable time while traveling with the airline.