World Hypertension Day 2023: Date, History, Significance, and Quotes
Listen to the Podcast:
World Hypertension Day is observed on May 17 every year. The primary purpose of the day is to educate the public and raise awareness about hypertension, also known as elevated blood pressure.
Hypertension is a leading cause of numerous health issues, including strokes, heart attacks, and renal disease, and can also contribute to dementia. Due to the absence of symptoms, many hypertensive individuals are unaware of their condition; they typically discover it after experiencing a heart attack or stroke.
The World Hypertension League, a non-profit organization dedicated to raising awareness about hypertension and its effects on human health, established this day in 2005. It is a day to encourage people to live healthy lives and to help people with high blood pressure. We can prevent this often-silent murderer from affecting more people with the appropriate education and knowledge.
History of World Hypertension Day
The World Hypertension League, an umbrella organization for over 85 hypertension societies and leagues worldwide, instituted World Hypertension Day in 2005. The day was created to raise awareness about hypertension or high blood pressure, a common but frequently unrecognized health issue that can lead to severe health complications such as heart attack, stroke, and kidney failure.
World Hypertension Day was first observed on May 14, 2005, and has been observed annually on May 17 since then. Dr. Samuel J. Mann, an American hypertension specialist pioneer in hypertension research and treatment, was celebrated on this date.
The World Hypertension League chooses a theme for World Hypertension Day each year to highlight a certain part of high blood pressure. The themes have included "Healthy Heartbeat, Healthy Blood Pressure," "Know Your Numbers," "Know Your Risk," and "Measure Your Blood Pressure Accurately, Control It, and Live Longer."
World Hypertension Day has become an important global effort, with events and activities happening worldwide to raise awareness about high blood pressure and encourage education and prevention. These activities include health screenings, blood pressure checks, public lectures, media campaigns, and educational tools for patients and healthcare workers.
World Hypertension Day 2023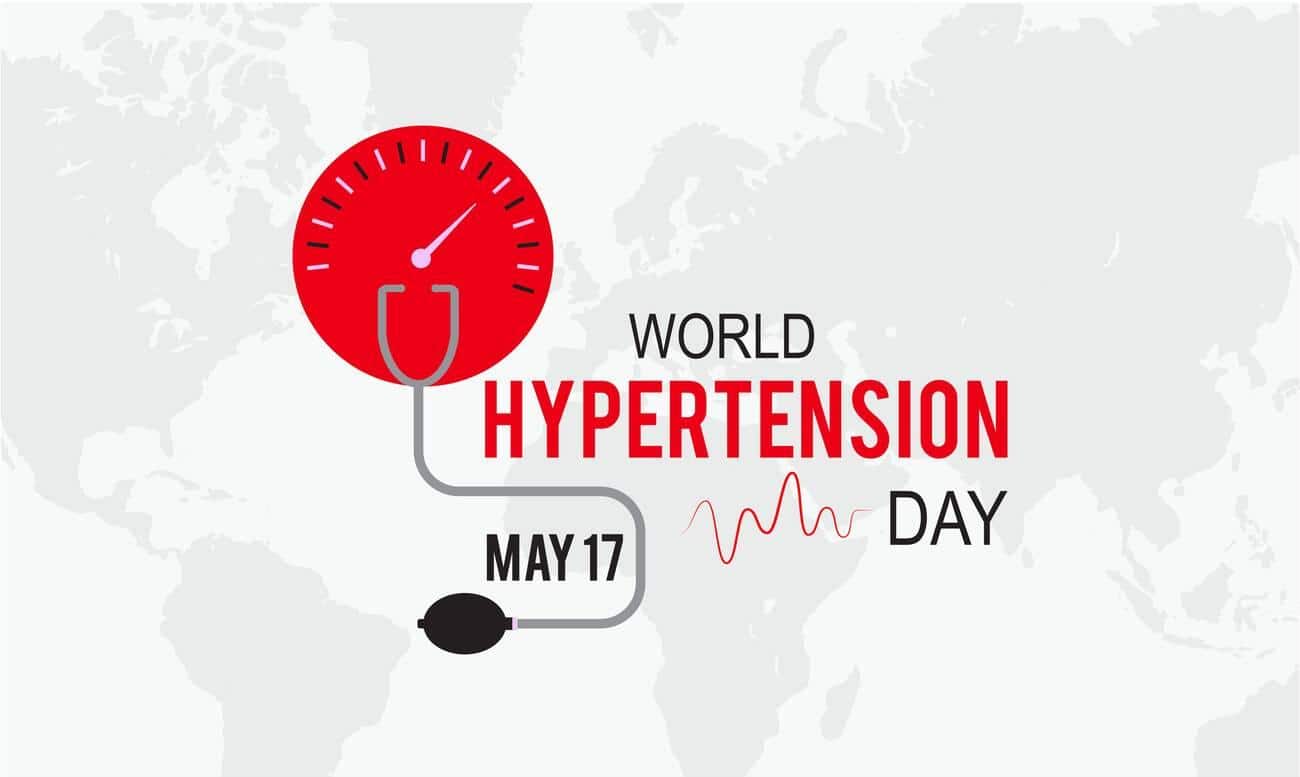 | | |
| --- | --- |
| Event | World Hypertension Day 2023 |
| Date | May 17, 2023 |
| Declared by | World Hypertension League (WHL) |
| Theme | "Measure Your Blood Pressure Accurately, Control It, Live Longer" |
| Aim | To bring awareness of high blood pressure that causes hypertension. |
World Hypertension Day 2023 Theme
The World Hypertension Day theme for 2023 is "Measure Your Blood Pressure Accurately, Control It, Live Longer," which focuses on efforts to battle hypertension's low awareness rates, particularly in low to middle-income areas, and to encourage accurate blood pressure measuring methods.
World Hypertension Day Celebration
Across the world, people celebrate World Hypertension Day on the 17th of May through different events or activities hosted by healthcare organizations, community groups, and individuals. Some of how World Hypertension Day is commemorated are as follows:
Health Screenings: Blood pressure screenings are organized by healthcare organizations and community groups to assess people's blood pressure and provide information about hypertension, its risk factors, and prevention techniques.
Seminars and Workshops: Healthcare professionals and organizations host seminars and workshops to educate the public and other healthcare professionals about hypertension, its causes, and appropriate treatment. These activities may include medical professional presentations, interactive sessions, and educational materials.
Walks and Runs: Walks, runs, and community groups and healthcare organizations organize other fitness events to promote regular physical exercise, which is vital for the prevention and control of hypertension.
Social Media Campaigns: Organized social media campaigns raise awareness about hypertension and promote healthy lifestyle choices. The campaigns may include infographics, videos, and messages urging people to have their blood pressure tested, adopt a healthy diet, and engage in regular physical activity.

Public Lectures: Medical professionals and hypertension specialists provide valuable information about hypertension and its treatment in public lectures.
Advocacy: World Hypertension Day is a chance for advocacy groups to call for increased funding and resources for hypertension prevention and management, as well as policies that promote healthy lifestyles.
These events raise awareness about hypertension, promote healthy lifestyles, and encourage people to take charge of their health. In addition, they allow individuals, healthcare professionals, and organizations to collaborate to prevent and manage hypertension and reduce the disease's impact on individuals and society.
Significance of World Hypertension Day (WHD)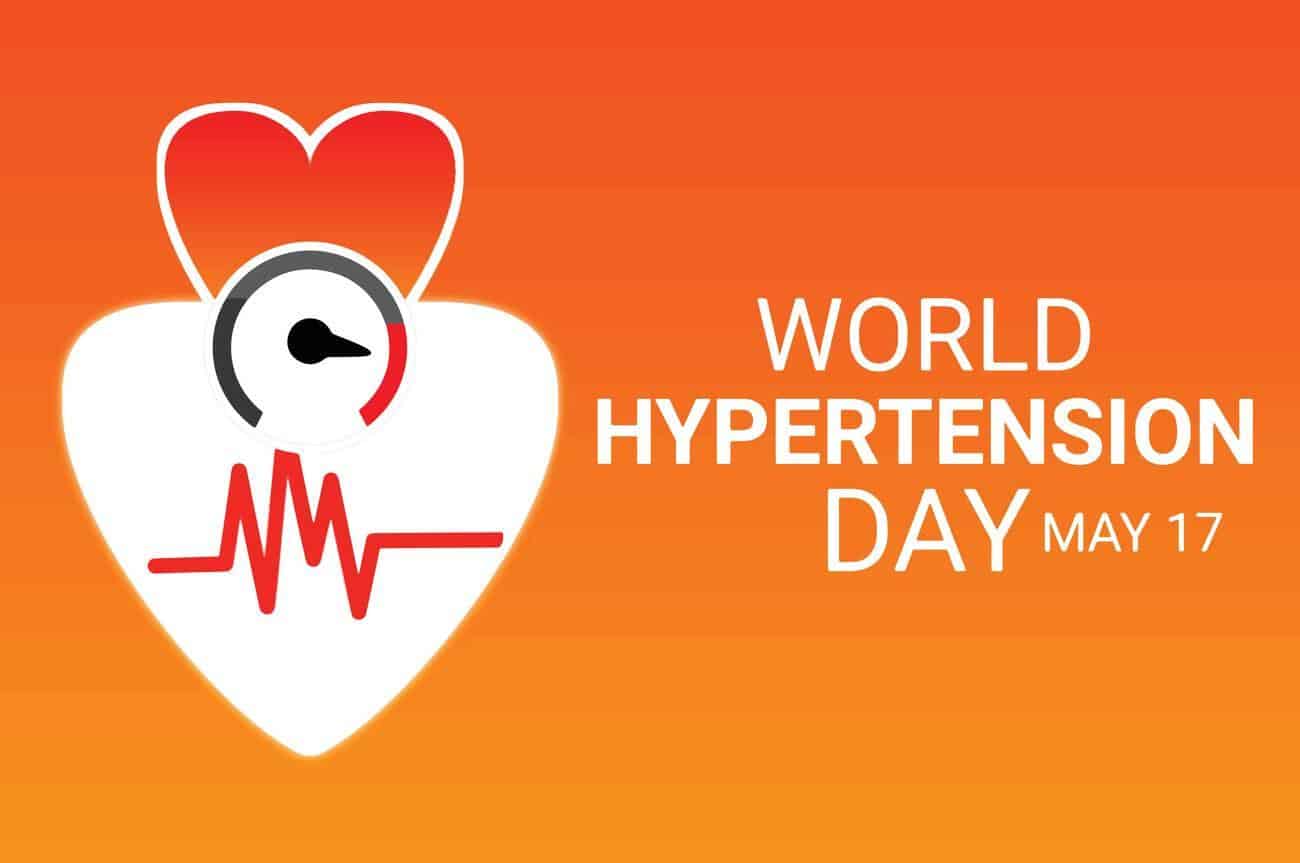 Hypertension is known as the silent killer since it gradually builds up in the body, leading to numerous cardiovascular illnesses such as myocardial infarction, stroke, and heart failure. It exhibits no warning indications or symptoms.
Hypertension affects more than 100 million adults globally, accounting for up to 45% of the adult population. Hypertension affects people of all socioeconomic and income levels, and its frequency increases with age.
Global health survey data shows hypertension has been the top cause of death and disability-adjusted life years since 1990. The number of hypertensive patients is expected to rise by 15-20% by 2025, approaching 150 crores.
It is preferable to prevent the problem from occurring in the first place, just as it is preferable to prevent hypertension from causing difficulties. To that end, World Hypertension Day was founded to raise awareness about hypertension.
Quotes
"High blood pressure is the leading cause of preventable deaths worldwide." – Dr. Margaret Chan 
"Only in the darkness can you see the stars." – Martin Luther King Jr
 "People take ownership of sickness and disease by saying things like MY high blood pressure MY diabetes, MY heart disease, MY depression, MY! MY! MY! Don't own it because it doesn't belong to you!" – Stella Payton
"Blood pressure is a vital sign that indicates the overall health of a person." – Dr. Sanjay Gupta
"When you have lost hope, you have lost everything. And when you think all is lost, when all is dire and bleak, there is always hope." – Pittacus Lore 
"Hypertension is a silent killer. The key to preventing and managing hypertension is through regular check-ups and early detection." – Dr. Tedros Adhanom Ghebreyesus
"There should be no more shame in acknowledging (mental illness) than in acknowledging a battle with high blood pressure or the sudden appearance of a malignant tumor." –  Jeffrey R. Holland
"The first wealth is health." – Ralph Waldo Emerson, American essayist and poet
"People with high blood pressure, diabetes – those are conditions brought about by life style. If you change the life style, those conditions will leave." – Dick Gregory
"Healthy citizens are the greatest asset any country can have." – Winston Churchill
"To keep the body in good health is a duty, otherwise we shall not be able to keep our mind strong and clear." – Buddha
"Many physical illnesses are associated with depression and anxiety, including heart disease, high blood pressure, diabetes, Parkinson's disease, stroke, kidney disease, lung disease, dementia and cancer." – Liz Miller
"To wish bad things for someone else, is like looking for high blood pressure. Because strong people fall, but stand up again." –  Fasela Oosterwolde
"The greatest medicine of all is to teach people how not to need it." – Hippocrates
"Health is a state of complete physical, mental and social well-being, not merely the absence of disease or infirmity." – World Health Organization (WHO)
 "A systemic cleansing and detox is definitely the way to go after each holiday. It is the key to fighting high blood pressure, heart disease, cancer, and other health-related illnesses." – Lee Haney
World Hypertension Day Wishes
"We live in a general public where individuals simply don't have a clue. We are attempting to make the best choice, yet we don't have the correct data. So help to spread awareness on the occasion of this World Hypertension Day."
"Hypertension is a quiet executioner. It is probably going to turn into a worldwide pandemic. It is treatable and preventable. Let's take an oath to get checked and be healthy on this World Hypertension Day."
"It is very important to keep your lifestyle healthy and free of tension so that hypertension can not affect you. Wish you World Hypertension Day."
"An optimist is a person who starts a new diet. Be an optimist on this World Hypertension Day, cherish yourself, and enjoy this occasion. Happy World Hypertension Day."
"The main aim of World Hypertension Day is to educate the public and increase awareness of hypertension and become Healthy."
"With so much of stress around and with bad lifestyle practices, we must make sure that we stay away from the clutches of hypertension. Happy World Hypertension Day to all."
"Stop for a minute and approach what you can accomplish for yourself to make well-being and health a reality for you."
"The occasion of World Hypertension Day makes sure that you take the test and take control of your life. Wishing Healthy Hypertension Day."
"Balance your blood pressure with Healthy Food and Regular Exercise and Think about what you eat and drink and exercise."
"Everyone should do a medical checkup from time to time to prevent the chances of Hypertension. It's a must Important for Healthy life."
"Hypertension has become a common health issue but we can control it by investing some time every day to keep our heart and mind cool. Warm wishes on World Hypertension Day."
"Make lifestyle changes, and don't let walking from your car into a restaurant be the most exercise you get. Develop a healthy lifestyle and spread awareness about it this World Hypertension Day."
"Help to spread awareness on World Hypertension Day because it can be controlled and cured if we take the right actions at the right time."
"Hypertension is a part of life that may or may not enter your life. Don't take it as the full stop rather, start a new beginning with Healthy Life."
"The type of food you eat will affect your general health so don't be quick, shabby, simple, or phony. Wish you a very happy and healthy World Hypertension Day."
Conclusion
It is a serious condition that affects millions of individuals worldwide. However, it can be prevented through basic changes to one's lifestyle and detected early through routine screenings. Take the time on World Hypertension Day to learn more about high blood pressure and to take measures to maintain a healthy blood pressure level.