Why is Winter Park, FL the Perfect Place to Call Home?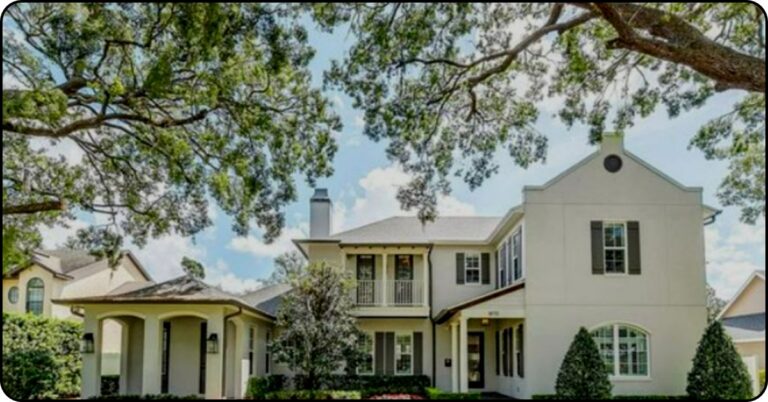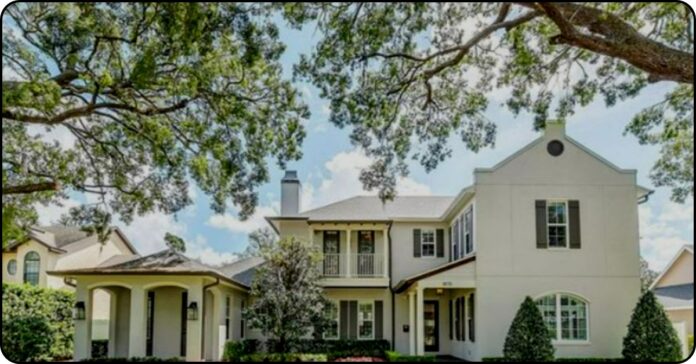 Listen to the Podcast:
The area known as Winter Park can be found to the north of Orlando and is distinguished by its abundance of artistic and cultural opportunities. Those who are thinking of moving to Winter Park, FL, believe that it is one of the most desirable neighborhoods in the greater Orlando area as a result of the numerous wonderful qualities that it possesses. Because there are over 70 parks, stunning lakes, trendy cafes, superb dining businesses, and art studios, there is a never-ending supply of fun things to do in Winter Park thanks to the existence of all of these amenities.
If you are looking for a spot to settle down that is both attractive and lively, Winter Park, Florida, should be your first and only stop. There is no other place quite like it. Winter Park, which is located only a few miles north of Orlando's central business district, is distinguished by its extensive history, vibrant culture, and breathtaking natural beauty. As a result, Winter Park is an ideal location in which to live, work, and play because it possesses all of these characteristics. A few of the numerous reasons why moving to Winter Park, FL, is a smart decision are outlined in the following paragraphs.
Rich History
In the second half of the 1800s, rich people from the north who wanted to get away from their harsh winters set up Winter Park as a winter resort. Even in modern times, the city has managed to preserve a significant portion of its historic allure by preserving its gorgeous tree-lined streets, ancient homes, and bustling downtown area that is full of restaurants, shops, and cultural institutions. Residents have the option of going to the Morse Museum of American Art, taking a stroll through the historic districts, or participating in one of the many cultural events that are conducted throughout the year.
Beautiful Parks and Green Spaces
Moving to Winter Park, FL, is a great choice because Winter Park is well-known for its stunning parks and other green spaces, which offer locals a wealth of possibilities to take advantage of the fresh air and sunshine. Lake Virginia and Lake Osceola are only two of the many lakes that may be found within the city limits. These lakes provide chances for swimming, fishing, and boating. Central Park, the largest park in the city, can be found in the middle of the downtown area. It is characterized by a lovely rose garden, a gazebo, and an abundance of space for picnicking and other forms of outdoor entertainment.
Strong Sense of Community
Winter Park residents are renowned for having a strong sense of community, which is evident in their pride in their hometown and active involvement in the planning, development, and expansion of the city. Throughout the year, the city hosts a wide range of community events. The Winter Park Sidewalk Art Festival, the Bach Festival, and the Winter Park Farmers Market are some of the most well-known. Residents will get the chance to connect with their neighbors and appreciate all that makes Winter Park such a wonderful place to call home thanks to the events that are being held.
Excellent Schools
The city of Winter Park, located in the U.S. state of Florida, is home to a number of highly regarded educational institutions, one of which is Winter Park High School, which holds a consistent position among the top high schools in the state. In addition to Winter Park High School, the city is home to a number of private institutions that are held in extremely high esteem, as well as Rollins College, a highly esteemed liberal arts college that is situated in the middle of the downtown area.
Vibrant Economy
Moving to Winter Park, FL, is the correct choice because Winter Park, Florida, is home to both small businesses and large companies that have been around for a long time. All of these types of businesses help the city's economy grow and change. Both Winter Park Memorial Hospital and AdventHealth Winter Park can be found inside the municipal borders, contributing to the city's growing reputation as a center for successful medical businesses. The city is home to a wide variety of different industries, including retail, technology, and finance, in addition to the healthcare sector.
Convenient Location
Due to its convenient location just a few miles north of Orlando's central business district, Winter Park is the perfect place to live for people who want to take advantage of everything the city has to offer while still being able to enjoy a quieter, more suburban way of life.Although it is only a short drive from the amusement parks, shopping centers, and nightlife of Orlando, the city nonetheless manages to maintain a sense of calm and tranquility that is difficult to find in the middle of the city.
Great Weather
Because Winter Park is located in the middle of Florida, its people get to experience pleasant winters and summers that are warm and sunny. The weather in Winter Park is ideal for people who like to spend time outside all year round because the average high temperature is 83 degrees Fahrenheit and the average low temperature is 62 degrees Fahrenheit.
Final Thoughts
Winter Park, Florida, is the right place to call home for people who place a high priority on history, community, and the natural beauty of their surroundings. If this describes you, you will discover that Winter Park is an ideal place to call home. Because of its scenic tree-lined streets, gorgeous parks and green spaces, superb schools, flourishing economy, convenient location, and wonderful weather, Winter Park is a wonderful place to live. Everyone can find something to their liking in this metropolis. Moving to Winter Park, FL, will be a smart choice because Winter Park is a city that has something to offer everyone, whether they are a young professional trying to launch their career, a family looking for a wonderful place to raise their children, or a retiree looking for a peaceful and accepting town to spend their golden years in. Winter Park has something to offer all of these groups of people and more, which is the reason for resettling in Winter Park, FL. The city is an outstanding and one-of-a-kind destination to make your permanent residence because of its robust sense of community and commitment to maintaining the historic charm of the area, and if you decide to live there you should contact movers in Winter Park, FL.