6 Useful Ways to Save Money on a Business Trip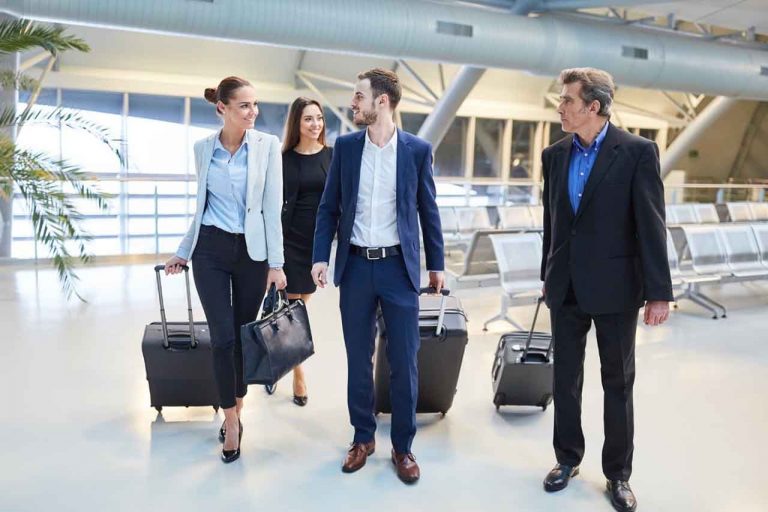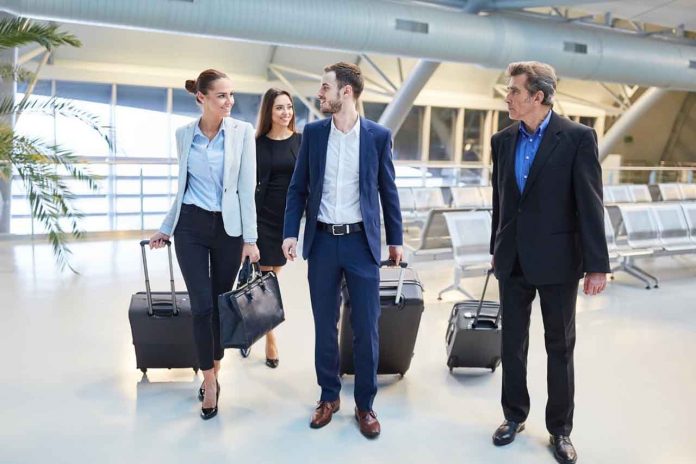 Sometimes, teleconferencing, when negotiating a new deal, simply won't do.
Even before the concrete "end" of a global pandemic, the U.S. domestic business travel is already at 75% of its initial pre-pandemic peak.
However, don't expect traveling for business to have the same form or budget as pre-pandemic levels. This can add stress on the shoulders of travel managers, especially ones working with small businesses.
If you're looking for different ways to cut down on your average business trip expenses, no worries. You've come to the right place. Keep on reading for our top six cost-cutting strategies you can implement today.
1. Traveling for Business 101: Enhance Your Flight Inventory
Before we start our deep dive into the more complex or obscure tips on how to slash your business travel costs, let's make sure you've already tackled the biggest drain on your budget.
This is your flight costs.
You'll want to spend some time bettering your flight inventory strategy to get the best price point possible.
Start by ensuring that you're booking your flights in advance. Last-minute flights can ruin your budget before the trip has even started. In addition, you can explore your budget-friendly carriers to make sure that you're taking advantage of any cheap flights that perfectly suit your travel needs.
Sure, you'll be exerting a bit more effort in nailing the cheapest and most convenient flight inventory possible. But, we can assure you that this will make your budget much more manageable and financially friendly.
2. Simplify Your Travel Policy
Alright, we have to admit that there's some range of flexibility that's essential to conducting efficient business meetings and deals.
Sometimes, no matter how well you've planned, an opportunity might pop up that will require quick travel planning and scheduling that's done at short notice.
In this case, you need to have a water-tight travel policy. Start by taking a look at your existing travel policy. Do you require your employees to book the flights and accommodation themselves? Or do you throw the problem in the lap of your travel manager?
This is the point where having a simple travel policy that's fresh and takes into account the emerging trends in the traveling industry. For example, you'll need a travel policy that takes mobile bookings into account.
Otherwise, you're leaving your employees and travel managers in the wind and people will pick the most convenient routes, which can cost you more than your set budget.
You can automate your corporate travel expense policy, as well as include any required approvals in to the workflows so that you're not surprised by your travel budget going out of control.
You can also check out more information for travel managers here.
3. Clarify Your Reimbursement Requirements
If you heavily rely on reimbursement for your employees at the end of their business trip, you'll want to ensure that there are enough details to curb any unnecessary spending.
For example, if you're employees are used to submitting their expense reports without enough visibility as to what the money was spent on, you can expect to see out-of-control spending patterns.
You'll want to carve the reimbursement requirements in stone. For instance, you'll want to ask for expense report documentation, like invoices and itemized receipts.
This way, your employees can expect to be reimbursed for clear-cut and relevant purchases. It's a simple method of discouraging hidden purchases.
4. Identify Travel Spending Trends
If you've been suffering from overspending when it comes to your business travel budget, a crucial step to take would be analyzing your invoices and receipts.
Once you've got enough data points, you'll start to identify spending trends that are the main perpetrators behind your budget inflation.
Some spending categories are commonly found to be money drains. If you don't know where to start, you can begin by asking the following questions:
Which spending categories are higher than average?
What improvements can be done to keep those categories in check?
What travel policy changes can curb negative spending behavior?
Of course, those questions can range widely, depending on your business culture, and the type of data you were able to collect.
5. Encourage Frugal Spending When Using Transportation
Business trips aren't the time to use fancy transportation methods. As an employer, you'll want to use yourself as an example and advocate for using shared and public transportation.
Simply put, it's better for the environment and your business's bottom line.
Unless you have a single employee who's on a business trip, you can always encourage them to take the same method of transport together to their intended events. There's no need for separate transportation methods here.
Sure, sometimes your employees will prefer taking private transportation for safety and convenience reasons, and that's perfectly fine.
As long as they try cutting down on their transportation costs whenever possible, your budget will be much happier.
6. Offer Incentives for Following Your Travel Policy
If you want your employees to actually care and feel motivated when it comes to decreasing your business travel expenses, you need to tell them why.
You can do so by being transparent when it comes to your budget constraints, as well as giving them incentives to staying within their budget limits.
These incentives can include bonus mileage points to the ones who stay on budget and free team lunches.
If you're feeling creative, you can make a budget scorecard, and see who places first on the trip for a grand prize of their choice. You can add whatever categories you think need extra limitations.
Ready to Save Money?
We know how overwhelming it can be to try to keep your travel budget under control when it seems like it's more like a sieve, not a budget.
Hopefully, our article has shed some light on the top six ways you can keep a tight budget when traveling for business.
Just remember to always have clear guidelines for your employees to follow. If there are any vague policies, you'll want to add explanations and clarifications.
If you liked our guide, you can check out additional tips and strategies in our business section.
Subscribe to Our Latest Newsletter
To Read Our Exclusive Content, Sign up Now.
$5/Monthly, $50/Yearly