What Can be Expected from the Vacation Rental Industry in Summer 2023?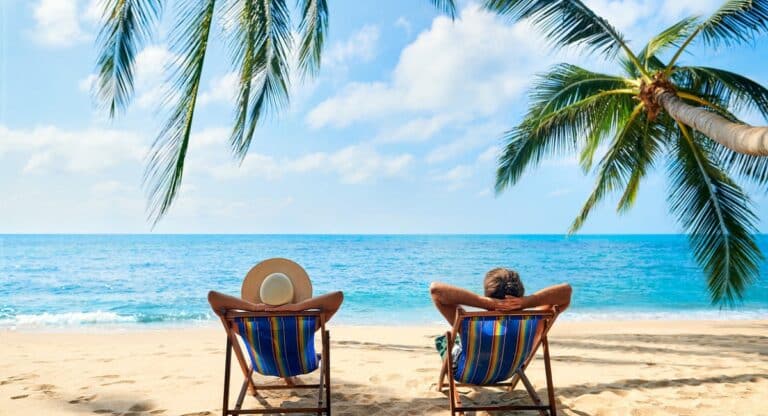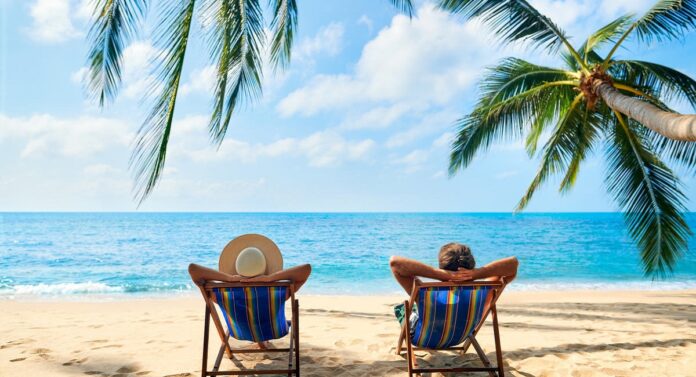 The vacation rental sector has experienced steady growth in recent years, driven by the rise of online booking platforms such as Airbnb, Vrbo and Booking.com. With the start of summer 2023 just around the corner, many are wondering what to expect from the vacation rental sector in the coming months. Will the increase in demand and prices seen in previous years be a trend that continues? What are the key traits that will characterize this summer season? In this article, we will explore the key trends and predictions for the vacation rental industry during the summer of 2023.
2023 Outlook
The demand for short-term rental homes has increased significantly as a result of the pandemic, which is expected to still have a significant impact on the vacation rental business this year as well as any future growth. More and more tourists are choosing accommodations with privacy, space, and amenities for work and leisure. 
The business is also anticipated to be driven by technology, with a rise in the use of digital tools and automations for property management and booking. 
Overall Supply
The supply of vacation rentals is becoming increasingly abundant and diverse. As a result, rising demand from guests around the world is expected to drive growth in the vacation rental industry's supply globally in the upcoming years. Vacation accommodation providers are expanding their property offerings in popular destinations, as well as in lesser-known and emerging areas. Additionally, it is anticipated that the supply will continue to diversify, offering a wide variety of lodging choices, including yurts, villas, and everything in between. As we said before, technology remains a significant factor in growing the overall supply, as it enables lodging providers to reach a wider audience and manage their properties more effectively.
Overall Demand
On the demand side, it is expected that demand for vacation rentals will increase over the next few years, mostly as a result of travelers and their increased preference for more large, private lodgings with conveniences for business and daily living that hotels do not offer. A rise in short-term leisure travel and greater work flexibility has also raised the demand for vacation rental accommodations. Likewise, technology is predicted to continue to fuel demand as more guests opt to book accommodations through user-friendly digital platforms. 
What to Expect from the Vacation Rental Industry in the Short-Term
As you have seen, trends point to a great increase in the popularity of vacation rentals among tourists and travelers, which will have great and beneficial repercussions in terms of demand, so owners and property managers must be prepared to satisfy it with a varied and quality offer. Here are the main trends that will dominate the vacation rental industry:
Increased Demand for Vacation Rentals
2023 is shaping up to be a year of recovery for the tourism sector and, in particular, for the vacation rental market. After years of travel restrictions and limitations due to the pandemic, travelers are eager to travel again and enjoy a well-deserved vacation. Demand for vacation rentals is expected to continue to increase, as many people prefer the privacy and comfort offered by these accommodation options over hotels. In addition, vacation rental platforms have improved their service offerings and security, generating even more confidence in travelers.
More Listings and Offerings
With the increase in demand for vacation rentals, it is only natural that there is also an increase in the number of ads and offers available on booking platforms. Property and apartment owners are increasing the supply of vacation rentals because they view them as a way to generate additional revenue. The platforms themselves are also attempting to enhance the host experience and make it simpler to publish ads, two factors which contribute to the increase in supply. In the end, it is expected that travelers  are going to have a larger range of options to select from while looking for accommodations. 
Occupancy Being Relatively the Same
Despite the expectation of an increase in demand and supply for vacation rentals in 2023, occupancy of these properties will remain relatively unchanged. This is partly because the pandemic has changed the way people travel and many prefer to avoid crowded places. In addition, the increased supply also means that there will be more options available to travelers, which may make it more difficult to choose and distribute demand. Ultimately, although there will be more options to choose from, occupancy is expected to remain stable.
Increased Usage of Vacation Rental Software 
Since more and more property owners and managers utilize these tools to manage their properties more effectively, it is expected that the use of vacation rental software will continue to rise in 2023. Automation of processes like booking management, payment processing, tasks, and guest communication with vacation rental software saves time and improves the quality of services provided. Additionally, these technologies offer thorough analytics that enable owners to choose the right price and availability for their properties.
Increased Travel Enthusiasm 
This year is characterized as one in which travelers are eager to explore the world again after a period of restrictions due to the pandemic. In addition, there is increased enthusiasm for choosing vacation rentals as an accommodation option, due to the privacy, comfort and flexibility they offer. Travelers are looking to escape the crowds and enjoy a private space to rest and relax. They are also willing to pay a little more for quality accommodations in an attractive location, which favors the growth of the vacation rental market. All in all, the enthusiasm for traveling and choosing vacation rentals as an accommodation option is really expected to continue to grow in 2023. 
Subscribe to Our Latest Newsletter
To Read Our Exclusive Content, Sign up Now.
$5/Monthly, $50/Yearly