UNESCO World Heritage List Updates: 50 Global Wonders Could Be Added to UNESCO World Heritage List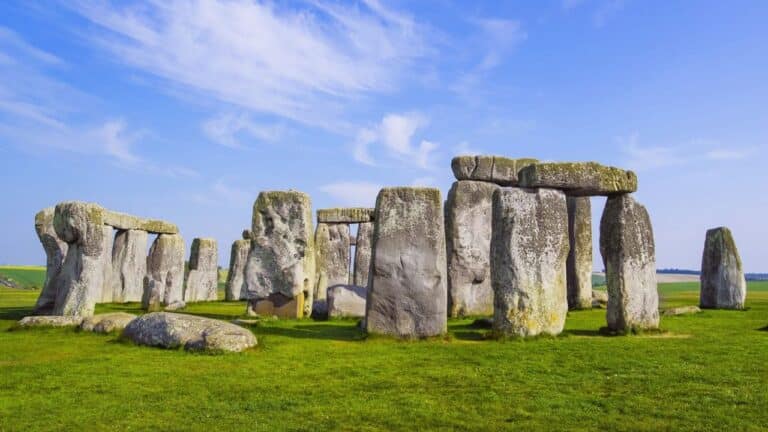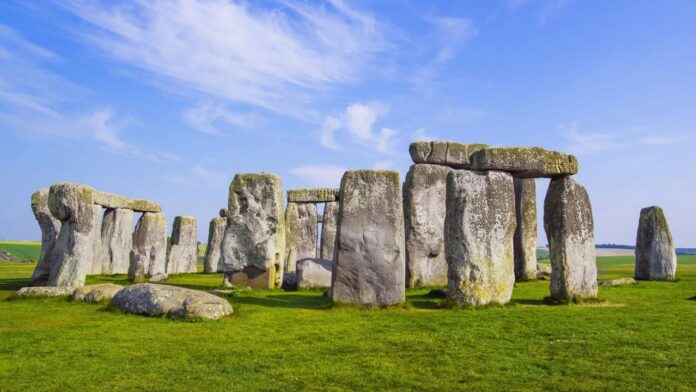 This year's UNESCO World Heritage candidates include a collection of tombs from Korea's ancient Gaya confederacy, a Viking age ring fortification in Denmark, an ancient Thai village, and 2,000-year-old earthworks in Ohio.
Following extensive discussion, the United Nations Educational, Scientific, and Cultural Organization (UNESCO) is due to reveal which sites have been designated as World Heritage Sites.
This year, the UNESCO World Heritage Committee is examining applications for both 2022 and 2023, with delegates from all around the world gathering in Riyadh, Saudi Arabia to scrutinize nearly 50 candidates.
'Excellent Universal Value'
This year's gathering comes 45 years after UNESCO recognized its first World Heritage Sites, Yellowstone National Park in the United States and the Galapagos Islands in Ecuador.
According to UNESCO, sites must have "outstanding universal value" in order to be listed on the World Heritage List.
To qualify, a site must meet at least one of a set of criteria that are "regularly revised by the committee to reflect the evolution of the World Heritage concept itself."
The nomination process can take years, and if a site is overlooked during one year, it can be reconsidered in the next UNESCO conference.
When a landmark is designated as a UNESCO World Heritage site, the country or nation in which it is located may get financial aid as well as technical advice from UNESCO to help preserve the monument. Additionally, you can also read about- The World's Greatest Places of 2023 According to Time Magazine
So far, the World Heritage Committee has added about 1,157 sites from 167 nations to the World Heritage List.
The Contestants
Only countries that have signed the convention establishing the World Heritage Committee and list are eligible to nominate sites.
When the nominations were first presented, this number was around 40 countries. It has subsequently expanded to 195 countries.
Gaya Tumuli, a collection of seven tomb clusters from Korea's ancient Gaya confederacy, is one of 50 sites submitted for inclusion on the UNESCO World Heritage List this year.
If chosen, the cone-shaped burial mounds that stretch across the hills of Goryeong would be the 16th site in South Korea to be added to the list.
The spectacular terrain of Ethiopia's Bale Mountains National Park, which covers an area of 830 square miles, is also a strong contender.
The park, which is located 240 miles southeast of Addis Abeba, covers an area of 830 square miles and is home to the Ethiopian wolf, the world's rarest canid.
Gordion, the capital city of ancient Phrygia in Turkey, has also been nominated in the "cultural properties" category.
Gordion, which dates back to the Early Bronze Age about 3000 B.C.E., is home to around 90 pyramid-shaped mounds, the tallest of which is thought to be the grave of ancient king Midas.
Read More: Top 32 Tourism Villages in the World Awarded by UNWTO
Among the Other Treasures Under Discussion Are:
Viking-Age Ring Fortresses, Denmark: The ruins of ancient fortifications and homes that are thought to be over 1,000 years old.
Andrefana Dry Forests, Madagascar: Landscapes of flora and fauna, including lemurs, that are unique to Madagascar.
The Ancient Town of Si Thep, Thailand: The ruins of an ancient city that once grew into a powerful local state.
The Maison Carrée of Nîmes, France: One of the best-preserved monuments of the Roman empire's dominance over southern France is the "Square House" Roman temple.
Uruq Bani Ma'arid, Saudi Arabia: One of the world's most stunning sandy deserts, the western side of the Ar-Rub' al-Khali, or Empty Quarter, is home to the rare Arabian oryx.
Hopewell Ceremonial Earthworks, Ohio: These massive ceremonial structures date back up to 2,000 years, and some are thought to have served as lunar or astral observatories.
Historic center of Gorokhovets, Russia: The Gorokhovets Historical and Architectural Museum is located in the Vladimir Oblast of Russia.
Jewish-Medieval Heritage of Erfurt, Germany: The Old Synagogue, which houses a Jewish ritual bath known as mikveh, and the medieval Jewish community's gravestones are among the many examples of significant Jewish-Medieval legacy in Erfurt, Germany.
Koh Ker: Ancient Lingapura or Chok Gargyar Archaeological Site, Cambodia: This 10th century temple complex in northern Cambodia has a famous seven-stepped pyramid known as Prang, a former capital of the Khmer Empire.
Kuldīga, formerly Goldingen, in Courland, Latvia: This picturesque village in Latvia's Courland area is famed for its lovely old town and red-brick bridge.
Modernist Kaunas: Architecture of Optimism, 1919-1939, Lithuania
National Archaeological Park Tak'alik Ab'aj, Guatemala
Santiniketan, India
Silk Roads: Zarafshan-Karakum Corridor, Tajikistan
Talayotic Menorca, Spain
The Gedeo Cultural Landscape, Ethiopia
The Persian Caravanserai, Iran
Tr'ondëk-Klondike, Canada
Žatec and the Landscape of Saaz Hops, Czech Republic
Forest Massif of Odzala-Kokoua, Congo
Volcanoes and Forests of Mount Pelée and the Pitons of Northern Martinique, France
Koutammakou, the Land of the Batammariba, Benin
Ha Long Bay – Cat Ba Archipelago, Vietnam
Hyrcanian Forests, Iran/Azerbaijan
Ancient Jericho/Tell es-Sultan, Palestinian Territories
Astronomical Observatories of Kazan Federal University, Russia
Cultural Landscape of Khinalig People and "Köç Yolu" Transhumance Route, Azerbaijan
Djerba: cultural landscape, Tunisia
ESMA Museum and Site of Memory – Former Clandestine Center of Detention, Torture and Extermination, Argentina
Funerary and memory sites of the First World War Western Front, Belgium/France
Jodensavanne Archaeological Site, Suriname
Royal Eise Eisinga Planetarium, Netherlands
Medieval Mosques of Anatolia with Wooden Posts and Upper Structure, Turkey
Memorial sites of the Genocide: Nyamata, Murambi, Gisozi and Bisesero, Rwanda
Sacred Ensembles of the Hoysalas, India
The Cosmological Axis of Yogyakarta and its Historic Landmarks, Indonesia
The Cultural Landscape of Masouleh, Iran
Anticosti, Canada
Bale Mountains National Park, Ethiopia
Cold Winter Deserts of Turan, Kazakhstan, Turkmenistan, Uzbekistan
Evaporitic Karst and Caves of Northern Apennines, Italy
Nyungwe National Park, Rwanda
Tugay forests of the Tigrovaya Balka Nature Reserve, Tajikistan
Highlands of the Mongolian Altai, Mongolia
Zagori Cultural Landscape, Greece
Historic Center of Guimarães and Couros Zone, Portugal
Subscribe to Our Latest Newsletter
To Read Our Exclusive Content, Sign up Now.
$5/Monthly, $50/Yearly