Transfer WhatsApp Chats from Android to iPhone: Step By Step Guide
Listen to the Podcast:
Nowadays, it's easier than ever to get in touch with anyone, anywhere in the world, in seconds. Smartphone users increasingly need to back up and sync their conversations across all their devices. WhatsApp messages must be transferred from Android to iOS while preserving the original context and design. This article will delve into the process required to successfully transfer WhatsApp chats from Android to iPhone, making that transition easy for mobile users everywhere.
How to Transfer WhatsApp Chats from Android to iPhone?
We will discuss 3 steps to transfer WhatsApp chats from Android to iPhone.
Step 1: Install Whatsapp on iPhone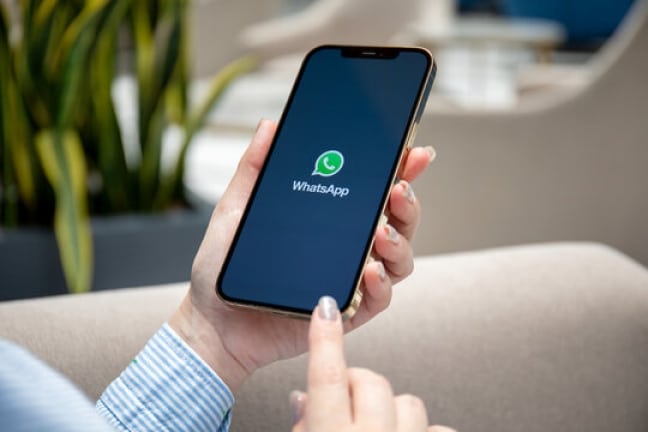 Verify that you're using your iPhone's most up-to-date version of Whatsapp. It can be obtained from the App Store if not installed.
Step 2: Backup chats on Android
The first step in moving your Whatsapp conversations from Android to iPhone is to create a backup of your Android device. Launch Whatsapp on your Android device to get started:
Select Messages > Settings > Chat Backup
When backing up your messages, be sure to enable Automatic backup. Messages will be backed up consistently.
Step 3: Transfer backup to iPhone
After making a backup, you must restore it to your new iPhone.
Plug your iPhone into the computer's USB port.
Launch File Explorer from the menu that appears.
Locate the Whatsapp backup folder, then transfer its contents to your iPhone.
Take your iPhone away from your computer.
The WhatsApp messages can be restored to the iPhone by tapping the Restore button. This is how you access your iPhone's Whatsapp history.
Benefits of Transfer WhatsApp Chats from Android to iPhone
Have you ever wanted to move old chats from your Android phone to your iPhone? This is hard because of how the WhatsApp app works, but there are still ways to get your Android WhatsApp messages on your iPhone.
Interesting Read: How to Use ChatGPT in WhatsApp?
Here are some reasons why you might want to move your WhatsApp chats from Android to iPhone:
WhatsApp lets you save the photos, audio clips, videos, and other multimedia files you and your contacts have shared. You won't lose those files when you switch to a new device.
Moving your contacts from Android to iPhone won't lose any conversations you've had with them.
Transferring from Android to iPhone is free.
With this new app, you can save WhatsApp chats from Android to iPhone.
Because of these things, moving your WhatsApp chats from an Android device to an iPhone is helpful and accessible. So, you now know how to move your old WhatsApp chats from Android to iPhone.
Steps to Transfer WhatsApp Chats from Android to iPhone
1. Use Google Drive to sync your chats from your Android. You must log into your Google Drive account from a desktop or mobile device. The next step is to launch WhatsApp on your Android device, then head into Settings > Backups. After that, you can opt to synchronize your conversations using Google Drive. If so, schedule how often you'd like backups to occur and initiate them by clicking the "backup" button. Your previous backup will be stored securely in the cloud once you're done.
2. Sync your Google Drive chats to your iPhone.Next, sign in to your Google Drive account from your iOS device. Then, all you need to do is locate the backup you made using your Android device and follow the on-screen instructions to restore it. Always use a trusted connection when backing up here, and double-check your settings before restoring conversations.
3. Restore chats from your old backup. After restoring the backup, you might be asked where you stored it. You can begin retrieving your conversations from your cloud backup once you've done that. You should check the chats before resetting because restoring a backup will delete everything you've typed on the new device.
Clearing Up Concerns About Losing Data When Transferring WhatsApp Chats
WhatsApp backup is critical to ensuring your conversations are not lost in transit. When this process is activated, data is automatically saved in a secure cloud location, reducing the possibility that any data, even ancient messages, will be lost.
Related Read: How to Change WhatsApp Video Call Background?
On the "Settings" tab of the app, a user can view the details of their backup configuration. You can view the specifics of the most recent update by selecting the "Backup" menu item. Checking the backup storage and updating frequency configurations is crucial. If so, they can shorten the interval between repetitions or set up a routine backup.
Additionally, a user can view the elapsed time since the backup was created to see how old the archived messages are. Messages will only be accessible from the most recent backup if data is transferred without an up-to-date database. Creating a backup copy of your files is essential to avoid losing data during a transfer.
Finally, there's another option for sending WhatsApp messages without worrying about their security. The 'Device Transfer' function allows users to copy their information from one device to another. With this method, you won't have to worry about losing messages and can skip the backup process. If this doesn't work, users are left with transferring backups from their old phone to their new one as a last resort.
Alternatives to Transfer WhatsApp Chats from Android Devices to iPhone
Moving conversations from Android to iPhone can be a hassle for smartphone owners. This is because operating systems use various file formats to store information. Fortunately, though, other options are available to deal with this difficulty.
1. Install the WhatsApp app on all of your devices. Make sure the app is installed on both gadgets as soon as possible. This will allow users to connect to the app without installing the console plugin if they have a compatible iPhone that has not been jailbroken.
2. Use Cloud Services to Pass Chats This option is recommended for those users who want to pass messages between different devices without running the program on both. Services like iCloud, Google Drive, and OneDrive allow it to save all chat information in the cloud and retrieve it on the appropriate device.
3. Use external apps. If none of the above alternatives work, some third-party external apps like Dr. Fone, WhatsMigrate, and SMS Backup + will help you with the problem. These apps, available on the App Store for iOS and the Play Store for Android, make copying message files between Android and iPhone devices easy.
Considerations when transferring chats between Android and iPhone
Need to move your conversations from an Android to an iPhone but don't know how? There is a remedy, thankfully. Transferring conversations between Siri and Android is more accessible than connecting an Android phone to an iPhone. To accomplish this, you'll need to switch file systems, and here's a step-by-step guide on how to do just that:
1. The first step is to save your Android phone's chats to the calendar (iCal) file:
First of all, open the chat app on your Android phone.
Then, go to the "Settings" section and look for the "Add chat accounts" option.
There, choose the memory card that is connected to your phone. This will give you the option to export chat information to .vCalender files.
2. Save to .vCalender file from iPhone:
Open the chat on your iPhone phone.
Then, open the conversation you want to save and tap the settings button near the top right.
In that part, select the "Export conversation" option and choose the .vCalender option in the dropdown.
3. Transfer .vCalender files to iPhone:
Download a tool like the iExplorer app, which can transfer the files from your Android phone to your iPhone.
Then connect both devices and select the calendar's location from the iExplorer tool.
Finally, select the previously exported conversation to transfer it to the iPhone device.
Final Verdict
In conclusion, transferring WhatsApp chats from Android to iPhone is much easier than most people think. Follow the steps outlined above, and you'll be able to enjoy your conversations from your new device without worrying about losing your messages. We hope that your chats are transferred without any problems!
Read All Our WhatsApp Articles Here