Step Into the Future: 10 Sci-Fi Concepts That Became Reality!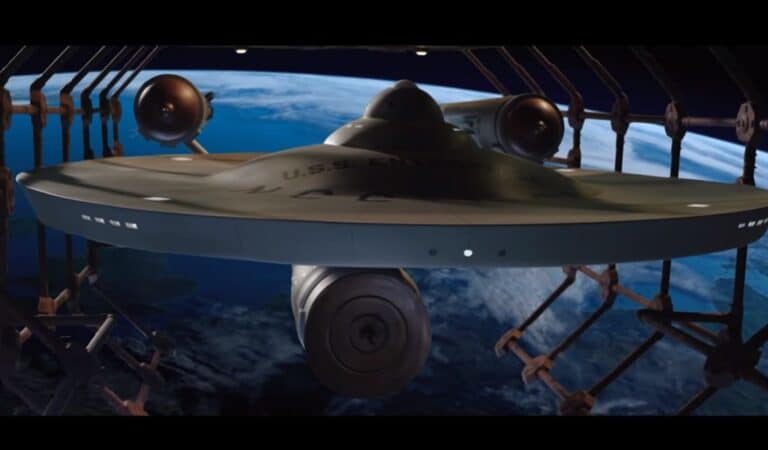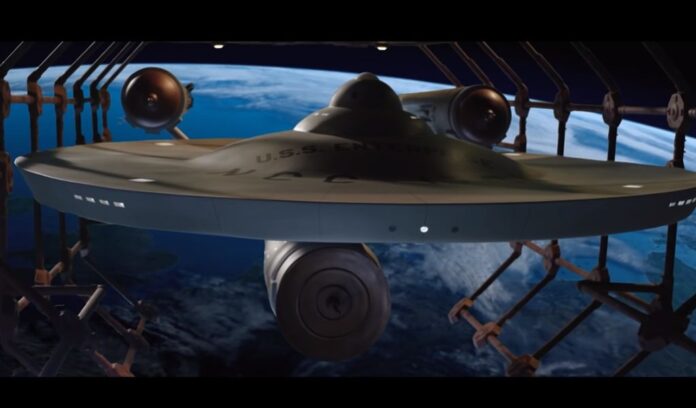 Although multicolored aliens and intergalactic travel have not yet been discovered, science fiction has always been a platform for futuristic creativity.
As a result, a number of technology that were once science-fictional have become real. Some of the imaginative innovations that have appeared in classic films for the whole family like "Back to the Future" and "Total Recall" are currently at the cutting edge of technology. Here are some of our favorite science fiction inventions that have since become real.
1. The Universal Translator
From: "Star Trek: The Original Series"
As Captain Kirk and Spock traveled through space, they would meet aliens who spoke a different language. The Star Trek actors used a device that instantly translated the aliens' strange language so they could understand them. The first time the universal communicator was seen on screen was when Spock messed with it to talk to something that wasn't alive (Series 2, Episode 9, "Metamorphosis").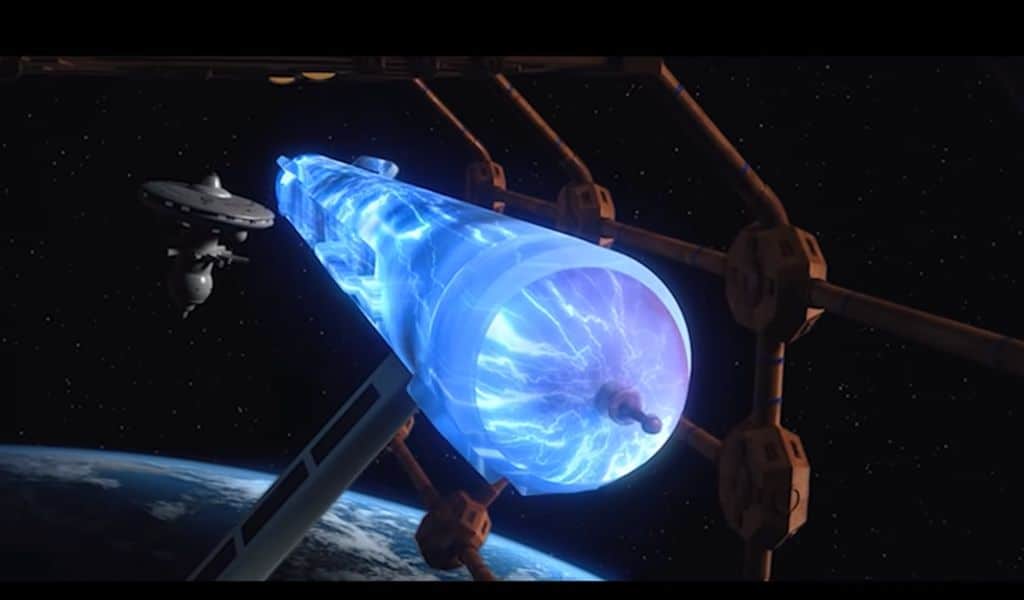 Even though the point of Star Trek was to talk to intelligent aliens, a gadget that could break down language barriers would change the way people talk to each other in real time. Now, you can get instant translation between languages with tools like Sourcenext's Pocketalk and Skype's new voice translation service. Real-time contact that works perfectly is still a long way off, but technology has come a long way in the last ten years.
2. Teleportation
From: "Star Trek: The Original Series"
The thought behind "beaming" someone up was that they could be turned into energy (dematerialization) and then back into matter (rematerialization) when they got to their destination. On Star Trek's USS Enterprise, this way of getting people from one place to another has been around since the pilot episode.
Scientists haven't figured out how to move people yet, but they can send photons from one place to another. In this case, teleportation works because of a thing called "quantum entanglement." This is a term for a situation in quantum mechanics in which two entangled particles can be very far apart but still be linked so that acts on one affect the other even though they are far apart. At least 10,000 times faster than the speed of light, the two photons share information.
3. 3D Holograms
From: "Star Wars: Episode IV — A New Hope"
Obi-Wan Kenobi gets a hologram message early on in the first Star Wars movie. By definition, a hologram is a three-dimensional picture made by the interference of laser light beams on a two-dimensional surface. This image can only be seen from one angle.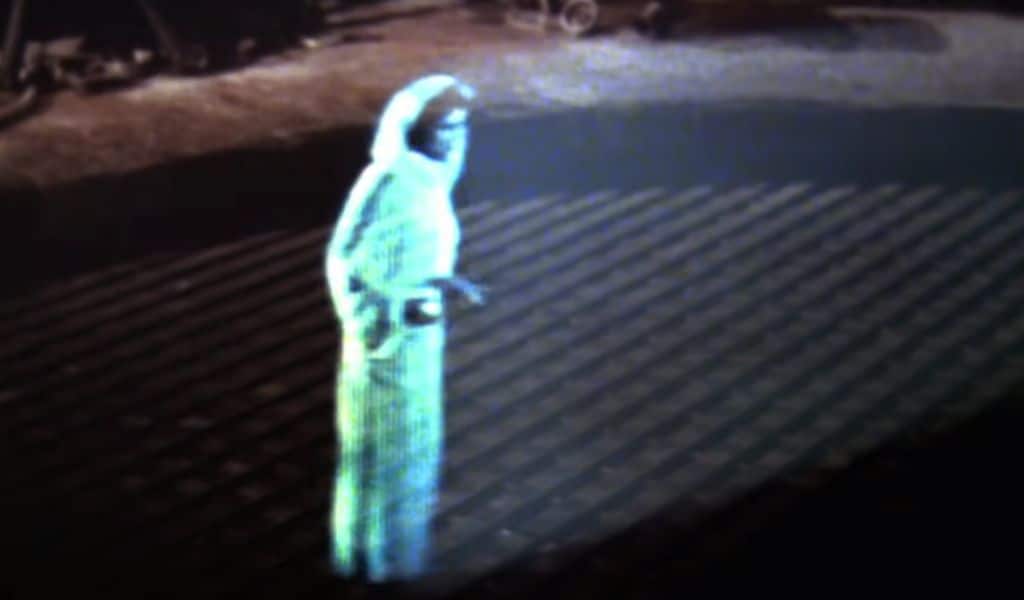 In 2018, scientists at Provo, Utah's Brigham Young University made a real hologram. Their method, which they call "volumetric display," works like an Etch-A-Sketch but uses fast-moving particles. Researchers can catch particles with lasers and move them into a certain shape while another set of lasers shines red, green, and blue light on the particles to make a picture. But this has only happened on very small sizes so far.
4. Bionic Limbs
From: "Star Wars: Episode V — The Empire Strikes Back"
Imagine having your hand cut off by your own father, dropping to the bottom of a floating building, and then being picked up by your long-lost sister. In real life, it's impossible, but not in Star Wars movies. Luke Skywalker loses his hand, but he gets a bionic one that works just like a normal one. This situation is now more likely to happen than the previous one.
Researchers at the Georgia Institute of Technology in Atlanta, Georgia, are working on a way for amputees to control each of their artificial fingers using an ultrasonic sensor. In the movie, Skywalker's prosthetic uses electromyogram devices that are attached to his muscles. The sensors can be set to different modes, which he can control by stretching or relaxing his muscles. But the prosthesis made by experts at Georgia Tech uses machine learning and ultrasound signals to detect fine finger-by-finger movement.
5. Digital Billboards
From: "Blade Runner"
In the movie "Blade Runner," which was directed by Ridley Scott, there is a scenery shot of Los Angeles in the future. While scanning the tall buildings, a huge digital sign that looks almost like a movie scene pops up on one of the buildings. Andrew Phipps Newman, the CEO of DOOH.com, thought this idea was interesting before the Internet. DOOH, which stands for "Digital Out of Home," is a company that uses digital signs to show ads that are live and change all the time. The company is now at the top of advertising because it has come up with a form that is more interesting and will make people stop and look.
Since DOOH began in 2013, digital signs have come a long way. They have used this unique way to advertise in places like London and New York, which have a lot of people.
6. Artificial Intelligence
The plot of "Blade Runner" is mostly about artificial people, which need artificial intelligence (AI). Some people might be scared about what could happen if computers got smart, because in many science-fiction stories, this led to terrible things. But AI does have some very useful uses in the real world. Astronomers, for example, have used computer-based learning methods to teach machines how to find exoplanets. AI can look through the huge amounts of data collected by missions like NASA's Kepler and TESS missions and find the telling signs of an exoplanet.
7. Space Stations
From: "2001: A Space Odyssey" 
Orbiting Earth in "2001: A Space Odyssey," Space Station V is a big building in low-Earth orbit where humans can play around with no gravity. Does that sound familiar?
The International Space Station (ISS), which has been circling the Earth since 1998 and can hold up to six astronauts at a time, was based on Space Station V. Even though Space Station V looks much more luxurious, the ISS has done much more science. Since its construction began in 1998, the ISS has been one of the most important parts of study into microgravity.
The Space Station V wasn't just a fun place to spend a holiday; it was also used as a stop before going to the Moon and other long-term space locations. The planned Deep Space Gateway would be a station around the moon that would serve a similar purpose.
8. Tablets
From: "2001: A Space Odyssey"
Tablets are great portable tools that you can use with just the touch of a finger. People all over the world, and even in space on the ISS, use these handy gadgets. Apple says that its iPad, which came out in 2010, was the first computer. But Samsung made a very interesting case in court that Apple was wrong. They said that Stanley Kubrick and Sir Arthur C. Clarke were right because they used the device in their 1968 movie 2001: A Space Odyssey.
In the movie, Dr. David Bowman and Dr. Frank Poole watch the news on their flat-screen computers, which they called "newspads." Samsung said that these "newspads" were the first tablets because they were in a movie that came out more than 40 years before the first iPad came out in 2010. But Samsung's case didn't work, because the judge said that Samsung couldn't use this piece of evidence.
9. Hoverboards
From: "Back to the Future Part II"
Although the three time-traveling adventures in the Back to the Future trilogy are very entertaining, it is Part II that depicts the filmmakers' vision of 2015. The movie accurately forecasted a 2015 that was far more fantastical than what actually occurred in that year and only five years ago: hoverboards, just like the one Marty McFly "borrows" to make a speedy getaway.
Although they aren't as common as the movie suggests, hoverboards do exist today. The first genuine one was developed in 2015 by the California-based business Arx Pax. The company developed the Magnetic Field Architecture (MFATM) that gives hoverboards their levity. A magnetic field produced by the board causes an eddy current, which in turn produces a second, opposing magnetic field. A copper "hoverpark" that gives lift is the object against which these magnetic fields repel one another.
10. Driverless Cars
From: "Total Recall"
In the 2084 setting of the 1990 movie Total Recall, played by Arnold Schwarzenegger, the main character, Douglas Quaid, is in the middle of a sci-fi battle on Mars. In one scene, Quaid is being chased by bad guys and jumps into a car that doesn't have a driver. The car's computer system, called "Johnny Cab," is in the front. Johnny only needs an address to get the car where it needs to go.
Even though the driverless car wasn't seen in action before the main character yells obscenities and takes over, the idea of a car with built-in satellite navigation that takes you to your destination has become more and more famous. Waymo is at the forefront of making cars that don't need a driver because they want to get rid of human mistakes and distractions that cause dangerous and sometimes deadly accidents.
NASA said in 2017 that it wanted to help make driving cars because they would improve the technology of robotic vehicles on other planets, like the Moon or Mars.
Subscribe to Our Latest Newsletter
To Read Our Exclusive Content, Sign up Now.
$5/Monthly, $50/Yearly