Tim Southee Has Been Ruled Out from the Opening Match of ICC Cricket World Cup 2023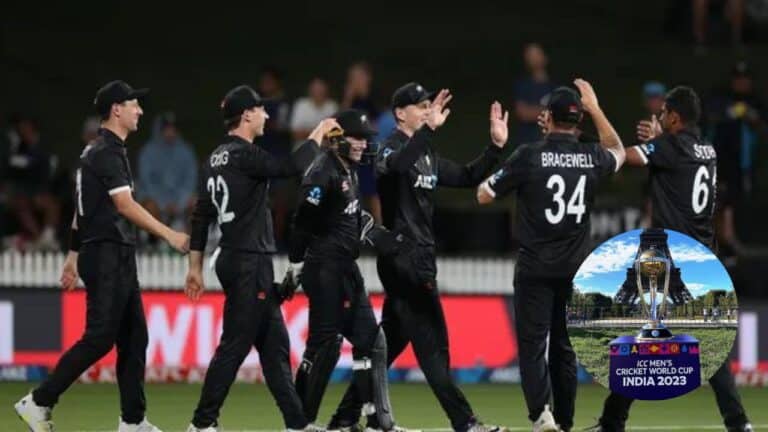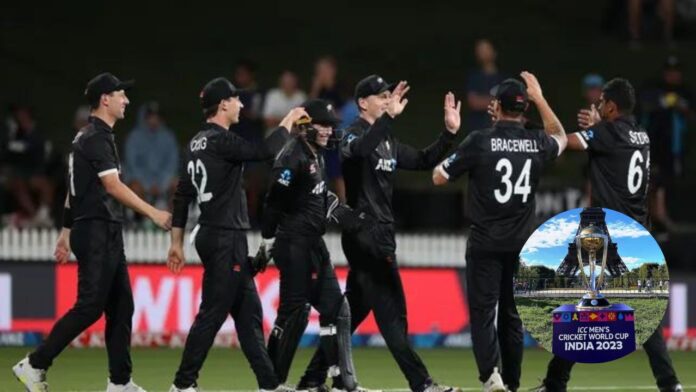 Tim Southee, the star New Zealand bowler, has been ruled out of the ICC Cricket World Cup 2023 opener against champions England due to an injured thumb, according to stand-in skipper Tom Latham on Wednesday.
The Black Caps will be missing regular captain Kane Williamson (knee injury) and Tim Southee (thumb injury) for the tournament's opening match on Thursday in Ahmedabad's world-class cricket venue.
Kane Williamson batted in the team's first ICC Cricket World Cup 2023 warm-up match and then fielded in the second, but Tim Southee is still waiting for his maiden outing in India.
"There will be no Kane and no Tim," Tom Latham told reporters ahead of the game. "He (Southee) is not available for consideration." He's doing well; it's been about two weeks since surgery, so fingers crossed he stays doing well.
Tim Southee likely to be ruled out of Opener against England.

– Tom Latham is stand in Captain for New Zealand. (Reports – Times of India). pic.twitter.com/258ayU5yRW

— Jaya Suriyan (@_jayasuriyan_) October 4, 2023
"It's a bit of a day-to-day thing." But I'm hoping he'll be accessible sooner rather than later."
Tim Southee, who dislocated his thumb against England in a one-day match more than three weeks ago, underwent surgery and said doctors had to "chuck in some screws and a plate" to improve his prospects of participating in the 50-over showpiece event. Additionally, you can also read about- Prize Money for ICC Men's Cricket World Cup 2023: Winners to Receive USD 4 Million Prize Money
The New Zealand pacer was instrumental in his team's runner-up performance in the 2019 edition, but he was unable to attend the dramatic final defeat to hosts England at Lord's.
'We can beat anyone'
After eight semi-final appearances in 12 ICC Cricket World Cups, the Kiwis are still looking for their first title. They enter the tournament as underdogs, with most analysts picking either India or England as favorites.
"We are not concerned with what others predict; we are solely concerned with what we have to do." If we can play our brand of cricket in these conditions — which are very different from the last two ODI World Cups in Australia and England — we would be in good shape," said Tom Latham.
Read More: Irfan Pathan Predicts Top Batter and Top Bowler of ODI World Cup 2023
"If we play to the best of our ability then we are hard to beat on the day," he stated.
New Zealand is coming off a 2-0 win over hosts Bangladesh, although they lost a four-match ODI series to England 3-1 last month.
"I don't think it has anything to do with the next game." It's about showing up on that specific day and attempting to play your best brand of cricket. We can beat anyone in the world if we play to the best of our abilities. "The conditions are completely different from what we experienced in England," remarked Tom Latham.
The team is "excited" to kick off the ICC Cricket World Cup 2023 at the Narendra Modi Stadium, which seats 132,000 people.
Also Read: ODI World Cup 2023: ICC Announces Full List of Commentators