Things to do in Turkey Beside Shopping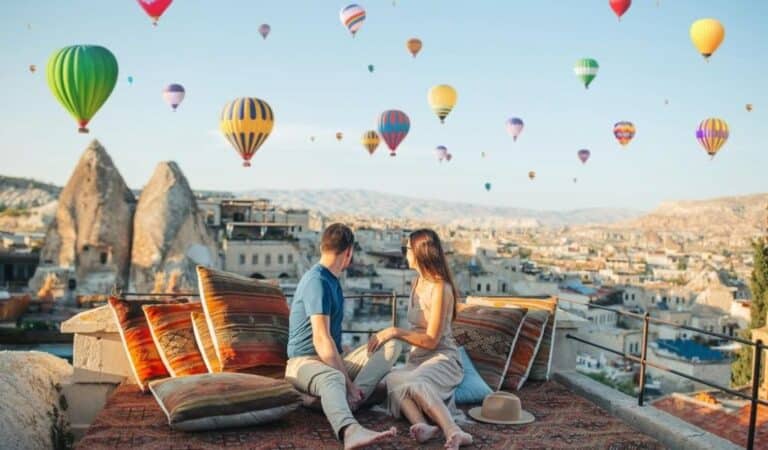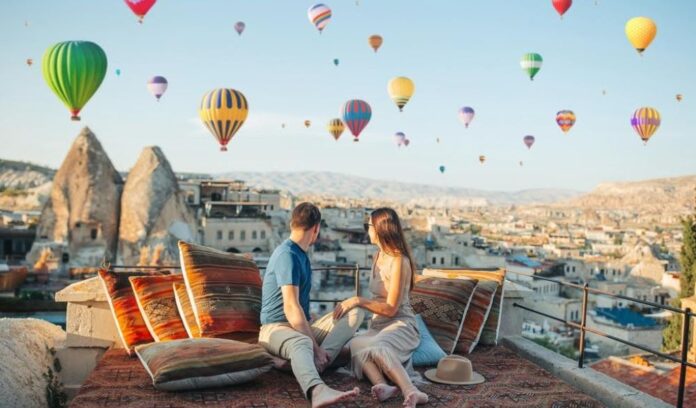 Turkey is a shopping haven – nobody can deny that. The opportunity to adorn hand-made embroidered clothes has people flying in from across the globe. And the quality of the clothes never disappoints. Besides, the prices are not too hard on the pockets – a great deal overall. But Turkey has much more to offer for people not looking for another shopping experience. And you can experience them all by getting your visa and passport ready for your trip. If you don't have a passport or yours has expired, you can always get a new one in just a few days via expedited passport services. So, what can you enjoy in Turkey if your paperwork meets the immigration criteria?
Bathe at the Pamukkale Thermal Pools
Everybody loves being pampered, especially on holiday. But instead of booking the traditional masseuse services, you can go further and enjoy a bath at a thermal pool. These Pamukkale pools boast several springs with limestone surfaces, creating a beautiful contrast of turquoise and white. As you soak in the warm mineral-filled springs, you can gaze at the landscape around you, which gives you a great view of remote Turkey. And you'll be happy to know that the springs boast healing properties, and many people attest to getting some alleviation from common ailments like asthma and skin problems. Plus, the springs are great for a photo op!
Ride a Hot Air Balloon Over Cappadocia
On any morning, you will surely see hot air balloons gliding over the Cappadocia landscape. And while you can tour Cappadocia on camelback or an ATV, nothing beats viewing the scenery while towering above it all. The ride combines everything – adrenaline, romance, fantastic food, etc. So, as you pop champagne and gaze over the canyons, rock formations, and fairy chimneys, you will feel that you have toured a truly spectacular realm you would never have thought existed. And once you have seen the aerial view, get off the balloon and walk into the tunnels where more adventures await.
Head to Goreme National Park
What comes to your mind when you think of national parks? For many people, animals and trees cross their minds. But that is not the case in Goreme, a national park that boasts limestone formations. This UNESCO World Heritage Site, which you can explore 24/7, boasts sprawling limestone surfaces. It is a great place to gaze at the wonder of natural formations. Plus, it is a great place to take pictures that will capture the beauty of this geological structure. And while you are at it, be sure to head to the underground churches carved out of rocks. These, too, are wonders that will have you appreciating Turkey even more!
Explore the Ephesus Ruins
Have you ever wondered what the Roman Imperial period entailed? Well, touring Ephesus is a great way to answer any questions. This ancient city, which is so well-preserved that you can almost pinpoint where everything took place, allows you to visit the ruins of the Roman Imperial Period. The archeological site appeals to scholars and tourists who immerse themselves in the previous eras. You can view what remains of the schools, toilets, shops, and temples that existed back then. You can also get a good look at the beautiful residences once inhabited by the elite population of those times. While here, the guides will also point out some biblical references relating to Saint Paul.
Experience the Dervish Dances
People worship in different ways. And what better way to explore Turkey than watching one of its most famous dances? The dervishes perform a dance that symbolizes people's relationship with God. The dances feature songs, tons of instruments, and poetry, all of which aim at uplifting the audience. The dances are highly spiritual and serve as a way for people to connect with the Almighty. So, be ready to feel something tugging at your soul at the end of the dances. In the summer, the dances are available every day.
Have you ever tried hookah? If you are yet to experience this Turkish tradition, now would be a good time to do so. The bars present the best tobacco that money can buy. And they flavor it with different options – mint, strawberry, you name it. So, as you take a puff from one of the beautiful hookah pipes, you can enjoy the intense flavor that envelops the tobacco. A few puffs should be enough for you to feel the effect. And you can follow up the hookah with some good Turkish food.
Staying active while on Holiday is a great way to steer clear of jet lag and mood variations. And trekking will usually work this magic, especially if you do it as you tick one more thing off your bucket list. Kaçkar Dağları features a granite mountain range with a few lakes, making it an excellent spot for unwinding, taking pictures, and having a picnic. The mountains give you a view of the area and feature beautiful streams, wildflowers, and blue waters. If you are lucky, you will encounter and interact with some pastoral communities.
What if you could combine hiking with a historic tour? Well, you can! Mount Nemrut, in Southeastern Turkey, allows you to get your calves screaming while gazing at the heads of ancient gods. It is a great way to explore the beginnings of ancient Turkey as you get a view of the national park, also a World Heritage Site. This excursion makes for a full-day trip and is a common highlight for tourists. Other significant historical spots include:
Take your pick.
No matter what you do in Turkey, ensure you plan a visit to a hamam (Turkish bath). It is a great way to relax your mind, body, and soul. And to get the most out of it, plan your bath towards the end of your trip for the ultimate relaxation!
Subscribe to Our Latest Newsletter
To Read Our Exclusive Content, Sign up Now.
$5/Monthly, $50/Yearly