Taylor Swift Tour: Get Ready to Dance with the Hottest Celeb!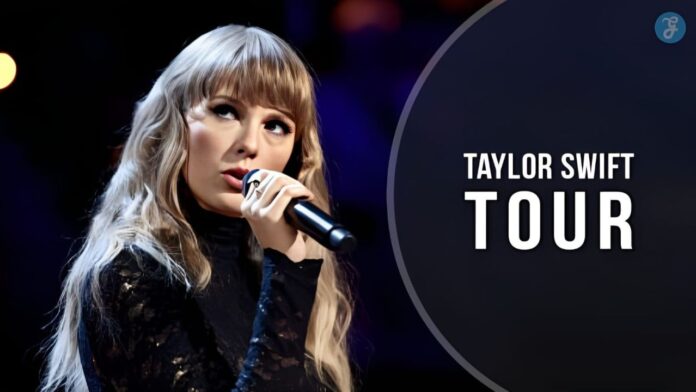 Listen to the Podcast:
Are you excited about Taylor Swift Tour but feeling overwhelmed by the swirl of updates and announcements? You're not alone? This global sensation has stirred up a frenzy, with 52 fully sold-out stops across the U.S. alone! Worry not, as this comprehensive guide is packed with all the essential details you need to navigate this musical extravaganza.
Ready for an unforgettable journey through Taylor's world? Let's dive right in!
Content Highlights
Taylor Swift's Eras Tour is a global sensation with 52 sold-out stops across the U.S., and fans are eagerly decoding hidden hints and symbols in her performances.

The tour has shattered attendance and box office records, grossing over $300 million so far with predictions of earning $1 billion, while also boosting local economies by increasing hotel revenues and benefiting various sectors like travel and accommodation.

The tour has left an indelible mark on popular culture, creating a sense of unity among fans through emotional moments and fan interactions. It has garnered critical acclaim as well as record-breaking attendance, solidifying Taylor Swift's place as one of music's biggest icons.
Easter Eggs and Surprises on the Eras Tour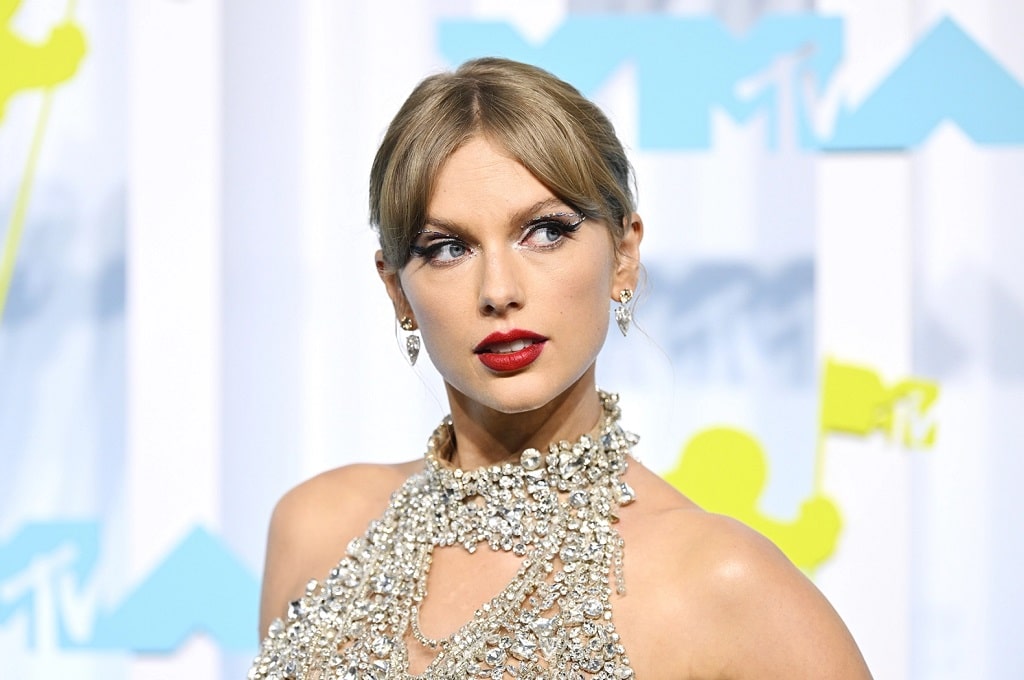 Uncovering hidden hints and messages in Taylor's performances, fans are left speculating on the meanings behind certain symbols and numbers.
Uncovering Hidden Hints and Messages in Taylor's Performances
Diving into the realm of Taylor Swift's performances is akin to embarking on an intriguing treasure hunt. The iconic pop star has a unique knack for leaving hidden hints and secret codes in her live shows.
Known for their attention to detail, Swifties have been finding these cryptic messages peppered throughout The Eras Tour. From mysterious red letters on T-shirts suggesting a coded message to subtle callbacks to previous concerts, each concert feels like a new chapter in an ongoing detective novel.
These Easter eggs maintain Swift's tradition, adding fuel to fan theories and discussions while enhancing the excitement during her performances. It's this combination of music mastery and interactive mystery that keeps fans hooked on every lyric and gesture from the 'Love Story' hitmaker.
Speculations on the Meanings Behind Certain Symbols and Numbers
Taylor Swift masterfully spiced up the Eras Tour with an intriguing assortment of symbols and numbers. Fans, known for their sleuthing skills, quickly took note and plunged into decoding these Easter eggs, hoping to uncover hidden messages.
A mainstay throughout her career, Taylor's predilection for numeric symbolism has set tongues wagging on The Eras Tour as well. For instance, references to number 13 – a lifelong favorite of hers – sparked renewed speculations about potential tie-ins with her tenth album "Midnights.".
Across various platforms like Reddit, concert attendees and fans at home have engaged in fervent discussions over possible meanings behind Taylor's iconic symbols used during the tour.
Using colors as part of her subtle storytelling not only enhances visual enjoyment but also keeps her audience captivated long after curtain call. These speculations fuel anticipation for what surprises might be coming next from our beloved American singer-songwriter during the rest of the 'Taylor Swift Eras Tour'.
The Return of Fan Favorites and Iconic Moments From Past Tours
Swifties have been giddy with excitement on the Eras Tour, relishing in the revival of iconic moments from past tours. Taylor Swift's musical evolution is encapsulated beautifully as she brings back fan-favorite songs and performances from her rich discography.
One striking example includes "Mirrorball", a surprise song performed live that has thrilled audiences nationwide. Furthermore, Easter eggs carefully sprinkled throughout the tour add an exciting dimension to this already captivating experience.
From meticulously crafted setlists to unexpected acoustic renditions, Taylor Swift ensures that every moment on tour becomes unforgettable for fans old and new alike — making it much more than your regular taylor swift tour.
Read Also: Take This Ultimate Taylor Swift Song Quiz Now!
The Impact of Taylor Swift's Eras Tour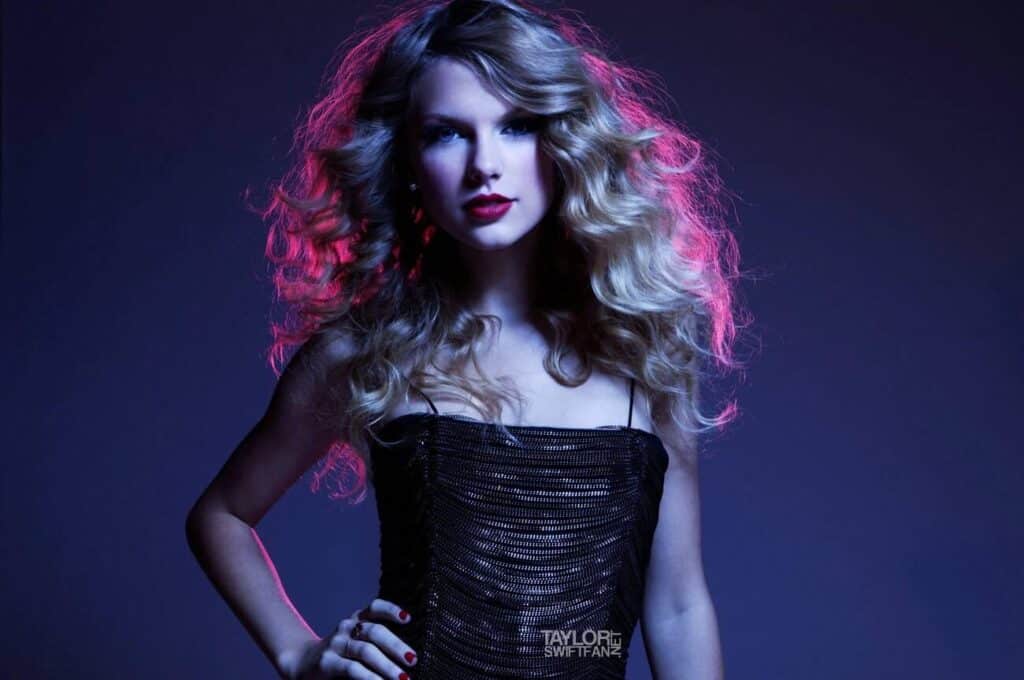 Taylor Swift's Eras Tour has shattered attendance and box office records, boosting local economies and leaving a lasting cultural impact on fans worldwide.
Record-Breaking Attendance and Box Office Success
Taylor Swift's Eras Tour has shattered records and achieved unprecedented success at the box office. With ticket sales grossing over $300 million, according to concert data tracking group Pollstar, this tour is on track to become one of the highest-grossing in history, with predictions of earning a staggering $1 billion.
Taylor's dedicated fanbase has shown up in droves, resulting in record-breaking attendance numbers at various venues. The Federal Reserve even recognized the substantial economic impact of the tour, attributing a rise in the economy to its success.
This incredible achievement further solidifies Taylor Swift as one of music's biggest icons and cements her place among the industry's highest earners.
Boosting the Economy and Local Businesses
Taylor Swift's Eras Tour isn't just a music event – it's also a powerful driver of economic growth in cities across the country. From increased hotel revenues to higher foot traffic at local businesses, Taylor Swift fans are making a significant impact on the economies of tour destinations.
The Philadelphia Federal Reserve office has even taken notice, noting that the tour has led to an uptick in hotel revenues in the city. It's not just hotels either – restaurants, shops, and other local establishments are benefiting from this influx of fans spending big on travel, lodging, food, fashion, and more.
In fact, Taylor Swift's tour has created what economists are calling the "Taylor Swift Economy," with fans fueling various sectors such as travel and accommodation. This means that when you attend one of her shows, you're not only experiencing an incredible performance but also giving back to local communities in a meaningful way.
Cultural Impact and Fan Reactions
Taylor Swift's Eras Tour has left an indelible mark on popular culture, captivating audiences with its visual spectacle and emotional performances. The tour has sparked a wave of fan reactions, ranging from awe-inspired admiration to heartfelt appreciation.
Taylor's ability to connect with her fans on a personal level has created a sense of unity and community among concertgoers. Beyond the music itself, Taylor's artistry, views, and actions have made a significant cultural impact.
Her influence extends beyond just the realm of pop culture, leaving an enduring impression on society as a whole. With record-breaking attendance and critical acclaim, it's clear that Taylor Swift's Eras Tour is more than just a concert – it's an experience that fans will cherish for years to come.
Notable Highlights and Special Announcements
Experience unforgettable collaborations, emotional moments, and surprising announcements during Taylor Swift's Eras Tour. Discover the magic that unfolds on stage as Taylor shares the spotlight with special guests and creates unique memories for her fans.
Don't miss out on the must-know highlights read more!
Collaborations and Guest Appearances
Throughout the Eras Tour, Taylor Swift has brought out a number of talented artists for exciting collaborations and surprise guest appearances. So far, we've seen amazing performances with artists like Maren Morris, Marcus Mumford, Aaron Dessner, Jack Antonoff, and Ice Spice.
These unexpected pairings have created unforgettable moments for fans attending the tour. While not every show will feature special guests, there's always speculation about who might join Taylor on stage next.
The anticipation surrounding these collaborative performances adds an extra level of excitement to an already incredible concert experience. Don't miss out on the chance to witness these unique musical collaborations firsthand during Taylor Swift's Eras Tour.
Emotional Moments and Fan Interactions
Fans attending Taylor Swift's Eras Tour can expect an abundance of emotional moments and unforgettable fan interactions. From surprise meet and greets to heartwarming gestures, Taylor never fails to connect with her audience on a personal level.
One notable highlight includes Taylor taking the time during her concerts to acknowledge fans' signs, messages, and even social media posts. These intimate exchanges make fans feel seen and appreciated, leaving them with lasting memories of their concert experience.
Additionally, Taylor often invites fans onstage or brings them closer to the stage for special moments that create a sense of unity and inclusivity among attendees. Such emotional interactions are what makes Taylor Swift's concerts truly magical and leave a lasting impact on her devoted fanbase.
Any Unique Announcements or Surprises During the Tour
Throughout Taylor Swift's highly anticipated Eras Tour, fans have been treated to an array of unique announcements and surprises. From unexpected guest appearances by fellow musicians to emotional moments shared between Taylor and her dedicated fan base, the tour has been filled with unforgettable experiences.
In addition, each performance includes surprise songs that are not part of the original setlist, adding an element of excitement and anticipation for audience members. One notable surprise was Taylor performing "Mirrorball" in Glendale, Arizona, leaving fans buzzing with excitement.
These unexpected moments make every show on the Eras Tour a truly one-of-a-kind experience for both longtime Swifties and new fans alike.
Read More: Taylor Swift's Midnight Adventures Revealed
Taylor Swift's Setlist for the Eras Tour
Taylor Swift's setlist for the Eras Tour features a carefully curated mix of her biggest hits from different eras, showcasing her musical evolution and growth as an artist.
Overview of the Songs and Their Arrangement
Taylor Swift's Eras Tour boasts an impressive 44-song setlist that showcases the breadth and depth of her musical catalog. Spanning all ten of her studio albums, the setlist takes audiences on a nostalgic journey through Taylor's career.
Fan favorites like "Miss Americana & the Heartbreak Prince," "Cruel Summer," and "You Need to Calm Down" make appearances, along with hits from her latest album, "Lover." The carefully crafted arrangement of songs creates a seamless flow between different eras in Taylor's music, ensuring that fans experience the full spectrum of emotions throughout the show.
And let's not forget about those surprise songs that are sure to keep everyone on their toes! So get ready to sing along and dance your heart out as Taylor Swift takes you on an unforgettable musical adventure.
Potential Surprises and Changes to the Setlist
Taylor Swift's Eras Tour is known for its surprises, and fans can expect some exciting changes to the setlist throughout the tour. With over 180 songs in her discography, Taylor has plenty of options to choose from when it comes to selecting surprise tracks for each concert.
These off-setlist songs will add an extra element of anticipation and excitement for fans attending the show. The surprise songs are not revealed in advance, leaving fans guessing which ones Taylor will perform on any given night.
This unpredictability keeps the performances fresh and ensures that no two shows are exactly alike. So, if you're lucky enough to be attending one of Taylor Swift's Eras Tour concerts, get ready for potential surprises and exhilarating changes to the setlist!
Opening Acts and Special Guests
Taylor Swift's Eras Tour features a lineup of exceptional opening acts and special guests, adding even more excitement to the already highly anticipated shows.
A Look at the Talented Artists Supporting Taylor on Tour
Taylor Swift's "The Eras Tour" is not just a solo act. Alongside her stunning performances, she has handpicked a lineup of talented artists to join her on stage. From Paramore's energetic pop-punk sound to indie-pop star Gracie Abrams' soulful melodies, the supporting acts for Taylor Swift's tour are nothing short of brilliant.
Beabadoobee, Phoebe Bridgers, Girl In Red, Muna, HAIM, GAYLE, and OWENN are among the other talented artists adding their unique flair to each concert. With such a diverse range of musicians joining her on this journey through different eras of music, Taylor Swift is creating an unforgettable experience for fans and showcasing incredible talent within the industry.
Their Performances and Collaborations With Taylor
The opening acts and special guests on Taylor Swift's Eras Tour have brought a dynamic and diverse range of performances to the stage. Artists like Phoebe Bridgers, Girl In Red, Muna, and Beabadoobee have captivated audiences with their unique styles and musical talents.
These talented artists not only provide incredible performances in their own right but also collaborate with Taylor during the show, creating magical moments for fans. Country star Maren Morris surprised fans by joining Taylor on stage to perform their collaboration "You All Over Me," adding an extra layer of excitement to the concert experience.
With each special guest bringing something different to the table, fans can look forward to an unforgettable night of music and collaborations at Taylor Swift's Eras Tour.
Ticket Information and Sales
Learn how to purchase tickets for Taylor Swift's Eras Tour, find out the pricing and availability, and stay updated on any changes or updates to the ticketing process.
How to Purchase Tickets for the Eras Tour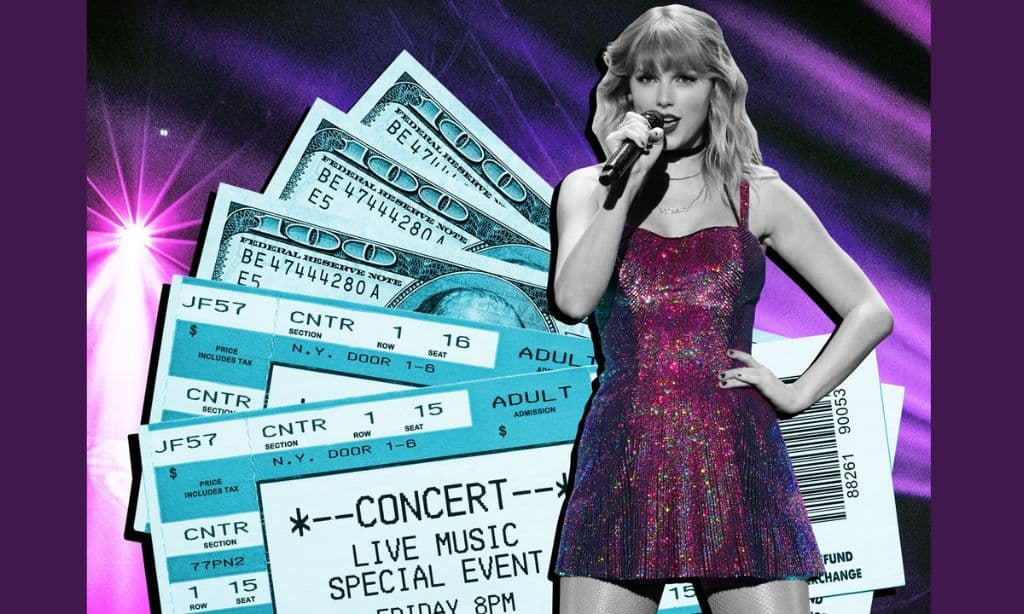 To secure your spot at Taylor Swift's highly anticipated Eras Tour, follow these simple steps to purchase tickets. First, make sure to register for the Ticket Sale Registration on the official website.
This will give you early access and increase your chances of snagging coveted seats. There are different platforms for getting tickets. Keep an eye out for presale opportunities from ticket vendors like Ticketmaster and Capital One, as they often offer exclusive access to loyal fans.
Once ticket sales officially open, visit the ticketing website and select your preferred date and venue from the comprehensive list of tour dates provided. Be prepared for high demand and act fast to secure your tickets before they sell out! Remember, with over 2 million tickets sold already, this is not a concert you want to miss out on.
Pricing and Availability
Taylor Swift's Eras Tour offers a range of ticket prices to suit every fan's budget. Ticketmaster sold tickets for the concert within a preset range of $49 to $499, ensuring that there are options for everyone.
It's important to note that ticket prices can vary based on demand, as they are dynamically priced. While some resale tickets may be listed at higher prices, the average resale ticket price stands at around $1,605 according to SeatGeek.
Exclusively priced at $22,000 were not available through official channels. As Taylor Swift's first tour since 2018 and with over 2 million tickets already sold on Ticketmaster alone, it is essential for fans to get their hands on these highly sought-after tickets quickly before they're gone!
Any Updates or Changes to the Ticketing Process
Taylor Swift's Eras Tour has experienced some updates and changes to the ticketing process. First, Ticketmaster made last-minute adjustments to handle the unprecedented demand for tickets.
Fans were advised to avoid using the Ticketmaster homepage for purchasing tickets, as alternative methods were introduced. Additionally, Capital One cardholders had the opportunity to purchase tickets through a special presale event.
It is important to note that there were concerns regarding consolidation in the ticketing industry after a previous fiasco with Ticketmaster and Taylor Swift concert tickets, leading to a Senate hearing on this matter.
Read Also: A List of 50 Best Songs in 2023
Tour Merchandise and Exclusive Items
Taylor Swift's Eras Tour offers a wide range of exclusive merchandise and must-have items for fans to cherish and show their support.
The Latest Fashion and Merchandise Available at the Concerts
Fans attending Taylor Swift's Eras Tour can expect a stylish and diverse range of merchandise to choose from. Divided into two categories, the Album Shops and All Merchandise options offer exclusive items related to each of Taylor's albums.
From hoodies, crewneck sweaters, and quarter-zip pullovers to long-sleeve t-shirts, there is something for everyone. Fans have been known to wait in line for hours to get their hands on these limited-edition pieces that showcase Taylor's signature style.
With prices ranging from $55 for a long sleeve t-shirt to $75 for a hoodie, fans can rock their favorite looks while supporting their favorite artist. The Eras Tour merchandise is available at the concerts themselves as well as through selected retailers and online platforms.
Limited Edition Items and Fan Favorites
Taylor Swift's Eras Tour is not just about the music, but also the incredible merchandise that fans can get their hands on. One of the highlights for avid Swifties are the limited edition items and fan favorites available exclusively at her concerts.
From trendy apparel to unique collectibles, these special items fly off the shelves faster than you can say "Taylor Swift." Fans have been flocking to Taylor's merch truck, patiently waiting hours to snag those viral blue crewnecks and other exclusive goodies.
So if you want to rock some truly one-of-a-kind pieces from Taylor Swift's Eras Tour, make sure to arrive early and join in on this exciting shopping experience.
Tour Dates and Locations
The Eras Tour includes a total of 52 stops in the United States, including cities like Denver and Minneapolis, as well as additional dates in Los Angeles and Europe.
A Comprehensive List of Cities and Venues on the Eras Tour
The Eras Tour by Taylor Swift has been making its way to cities across the globe, taking fans on a journey through her iconic musical eras. From Tokyo to Melbourne, from Sydney to Singapore, and from Paris to Amsterdam and London, this tour is leaving no stone unturned.
In the United States alone, Taylor has been performing back-to-back concerts at various venues as part of this extraordinary tour. With a setlist that includes 44 songs drawn from all ten of her studio albums, fans are in for a night they won't forget.
Due to overwhelming demand, Taylor recently added eight additional tour dates to meet the desires of her dedicated fanbase. While she continues to captivate audiences with her mesmerizing performances, it's worth noting that Washington D.C.
did not make it onto the list of stops for this particular tour. For those attending the Minneapolis show at U.S Bank Stadium, be sure to plan ahead regarding parking options near the venue and dress comfortably for what promises to be a three-plus hour spectacle filled with pure talent and entertainment.
Whether you're eagerly awaiting tickets or simply curious about where else Taylor will grace the stage during The Eras Tour, stay tuned for updates on show dates and locations as they continue rolling out.
Any Additional Shows or Changes to the Schedule
The excitement continues to build for Taylor Swift's Eras Tour as new shows and schedule changes have been announced! With over 100 shows already scheduled, Swift has added nine more dates to the tour, including stops in Los Angeles and Europe.
Fans can anticipate even more opportunities to experience the magic of Swift's musical journey through her various eras. Whether you're a die-hard fan or just discovering her music, be sure to stay updated on these additional shows and any further changes to the schedule.
This is your chance to witness history in the making as Taylor Swift takes the world by storm with her unforgettable performances. Don't miss out!
Frequently Asked Questions (FAQs)
Now let's learn some common questions on this topic.
1. When is Taylor Swift's next tour happening?
The latest updates on Taylor Swift's tour dates and schedule can be found on her official website or through reputable ticketing platforms. Make sure to check regularly for any announcements regarding upcoming shows.
2. How can I purchase tickets for Taylor Swift's tour?
Tickets for Taylor Swift's tour can usually be purchased through her official website, as well as authorized ticketing platforms. It is important to only buy tickets from trusted sources to avoid scams or counterfeit tickets.
3. Are there any VIP packages available for Taylor Swift's tour?
Taylor Swift often offers special VIP packages that include perks such as early access, exclusive merchandise, and even meet-and-greet opportunities with the artist. Details about these packages can usually be found on her website or through official channels.
4. Will there be additional shows added to the tour?
Additional shows are sometimes added to a concert tour due to high demand or venue availability. It is recommended to stay updated by following Taylor Swift's social media accounts and signing up for newsletters to receive the latest news and updates regarding the tour schedule.
Conclusion
In conclusion, Taylor Swift's Eras Tour is a highly anticipated event that has already captivated audiences with its hidden surprises and unforgettable moments. From record-breaking attendance to cultural impact, this tour proves the enduring popularity of Taylor Swift and her ability to create experiences fans will cherish for years to come.
Don't miss out on the latest updates and be sure to secure your tickets for an unforgettable night of music and memories.
Subscribe to Our Latest Newsletter
To Read Our Exclusive Content, Sign up Now.
$5/Monthly, $50/Yearly