Top 10 Steps To You Should Try When Creating An Online Store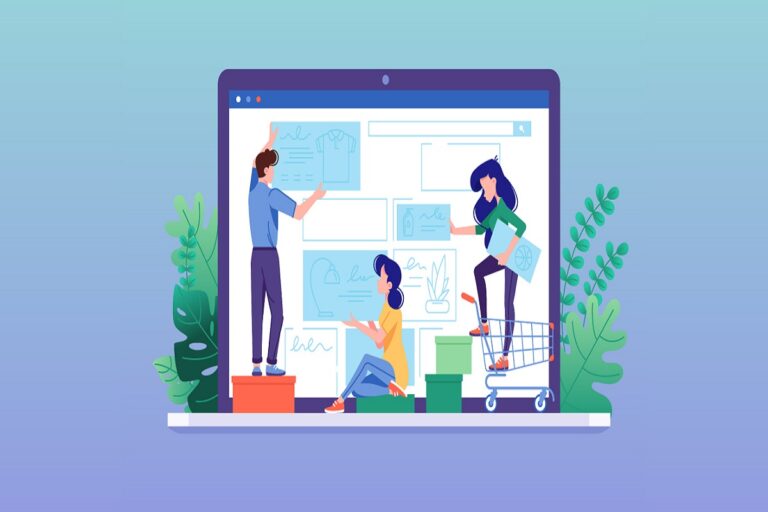 There is no turning back now that consumers are using the internet to order and shop. Online sales are a substantial source of revenue across industries. 
More than ever, it's critical to be there when clients research and buy online. You can open an online business using these ten steps to boost sales, process orders, and take payments.
To launch an online business, you need more than just a great idea—you also need to advertise it effectively to reach as many people as possible. If you do it correctly, you'll see sales increase. If you do it wrong, all you'll have is a time-consuming pastime.
Let's Get Started with 10 Steps Of Creating An Online Store
There are many causes you might want to create an online store. Maybe you're a stay-at-home mom with a great new product or a small business owner ready to take your business to another level.
Whatever your reasons, you can create an online store in 10 easy steps.
Determine your target audience
Your target market is the first to consider when starting an internet business. Your chances of creating a successful company increase with how close you are to your product or audience).
You can use a product concept to identify your target client if you already have a product concept. If not, think of a group with which you are most comfortable. 
Finding a mission that will keep you engaged over the long run is helpful, as it is with any business. E-commerce isn't all rainbows and butterflies, after all. You'll have a lot of logistical and budgetary issues to deal with.
You can better keep on track by reminding yourself of your goals and who you're working for. Establishing buyer personas is important in this regard. 
Personas assist you in understanding your customer's perspective, which helps you make decisions about messaging, website design, marketing tactics, and other things.
Choose what to sell online and business structure.
It will be important to think carefully about the things you choose to sell. It would help if you considered your target audience's preferences in addition to conducting some competitive research and asking yourself some important questions. 
So, you have to consider these things,
What brands are already well-known online

What specific problems can you assist with

How are you going to find your products
By now, you're probably jumping in your seat and eager to begin. But before you can officially register your company, you'll need to take care of a few legal matters. This includes a formal file to make sure the government acknowledges your company. 
Your choices will also impact your ability to obtain business financing and your tax obligations, personal safeguards, and other issues.
Name your store and get a domain.
Finally, it's time to begin developing your brand. Consider a catchy name for your company to start.
Words related to your brand, sector, principles, or USP should be gathered. You might also get ideas by using a business name generator.
Consider SEO when choosing a name. Find out what search terms consumers use to find similar products. 
In this regard, Google Trends and keyword research tools like Semrush can assist. In addition, you can find further advice in our SEO guide.
Including your product type or category in the name might not be a terrible idea. 
Pick an eCommerce platform.
You are halfway there if you have determined what goods to sell and where to get them.
Create a website where you will list your products. The public face of your brand is your website. Your total customer journey and branding will be under your most direct control here. You'll be doing necessary jobs and accepting money there as well.
Therefore, choosing a trustworthy eCommerce platform to house your website is crucial. At this point, resist the allure of a platform's bells and whistles. Always check below the hood and ask all pertinent questions.
Connect a payment provider
You must choose your payment method before making your first eCommerce purchase. Multiple payment options are generally a good idea. 
Just recall your most recent visit to a restaurant or store. You probably anticipated that they would accept Apple Pay or credit cards. But occasionally, you might enter a store that only takes cash, in which case you're either lucky or out of luck.
Additionally, there are numerous payment gateways to pick from. A secure, efficient movement of payments is made possible through payment gateways; depending on where you are and the type of business you have, some gateways may be better than others. By selecting the trusted and multiple payment methods for your website, you can add it to your site with one click. Whichever option you pick, before you can get your earnings, your provider will need to confirm that your bank account is valid.
Design your site for sales
This portion provides some welcome relief. Your creativity has the potential to flourish in this circumstance. The key to success in this scenario is creating a retail location that is well-branded and conversion-optimized.
Customers should be happy with your store's overall appearance, but they should also be able to find your products easily and buy them confidently.
Partner with a drop shipper
Dropshipping is an option to consider if you want to start making sales right now. A dropshipping business has significant advantages, such as low startup expenses and simple management.
In a dropshipping business, you partner with a supplier who manages production, storage, and shipment on your behalf.
You can effortlessly handle all your back-office and customer-facing tasks in one location by automatically having all customer orders routed to your software and suppliers.
Optimize a well-known product.
Improve on what you already know works. With their private label products, large stores act in this manner. Before making their versions, they will research what is in demand in stores or online. 
Try it out by visiting websites like Amazon's Best Sellers list. To find out what features popular brands' products are missing, read reviews of those brands.
Create a strong branding strategy
Your success online is greatly influenced by your brand. You also have an idea about why branding your business is important.
You must have a solid eCommerce branding strategy that makes a good first impression if you want to succeed in a market where more and more consumers are willing to buy from businesses they've never heard of. 
The name, logo, color scheme, and tone of voice of your company are all branding examples. The company type you are in and the atmosphere you wish to create should be directly related to your brand.
Start your marketing campaigns.
Your website is now prepared to accept sales. The moment has come to start screaming it from the rooftops. Use a range of marketing techniques to attract customers to your online store.
Way To Promote Your Website Store
If you have the money, e-commerce ads are a great way to promote the products in your online store and get them in front of online customers. 
So, if you wish to promote your website, you can use Google Ads and Facebook Ads and create blog posts and drive traffic.
Google Ads
To show advertisements for your shop or items next to Google's "organic" search results, you must find (and pay for) suitable search terms. Google Ads campaigns, in my experience, often succeed when you sell rather pricey goods. 
Looking at your margins, experimenting with alternative keyword tactics, and other measures are necessary to ensure that advertising costs don't significantly reduce your profit. And also there are so many ways to legally advertise a business as well.
However, if properly used, Adwords may aid in selling several goods.
Facebook Ads 
Facebook ads work differently than Adwords. 
Instead of paying for your ads to show up when people type certain words into a search engine, you pay for your ads to show up when people tell Facebook what they're interested in.
Creating blog posts
Regular blogging on themes relating to your products is a significant strategy for driving visitors to an e-commerce website. If you don't participate in this activity, which is essentially referred to as "inbound marketing," you might be losing out on a ton of revenue. 
Customers considering purchasing your items will have more faith in suppliers that are passionate about and knowledgeable about all aspects of their products.
Conclusion
After reading this article, you should understand how to create an online store in 10 steps. You can create a professional and successful online store by following these steps. However, consider how to establish your business and generate more sales.
Remember to research your products, target your audience, and create a marketing plan. You can create an online store that will succeed with little effort.
Subscribe to Our Latest Newsletter
To Read Our Exclusive Content, Sign up Now.
$5/Monthly, $50/Yearly