6 Reasons You Should Take CBD Every Day
Interest in CBD knowledge has intensified in recent years, ever since the first viewing of Dr. Sanjay Gupta's CNN report on Charlotte Figi when the cannabinoid provided relief to her epileptic seizures at the hands of Dravets Syndrome where other anti-seizure pharmaceutical medications failed. Cut to years later, CBD is everywhere, on every corner, in every store, even the corner gas station.
Everyone wants CBD. And there are some reasons you should take CBD daily, but the most important thing is to take only cGMP-certified CBD products made in food-grade facilities and tested independently by a third party. Not surprisingly, many 'CBD' products, barely contain any CBD and because they aren't cGMP-certified, made in food-grade facilities for your protection AND third-party tested, they cannot be relied upon. And who wants to put unreliable, improperly labeled, and possibly contaminated products into their body?
While more studies over the next decade will reveal even more of the benefits of this piece of the hemp plant, there is plenty of CBD evidence from both around the world and from daily usage now that CBD has been available for several years over the counter. And again, if you've got a good brand, are taking the right one, benefitting in at least a half-dozen ways.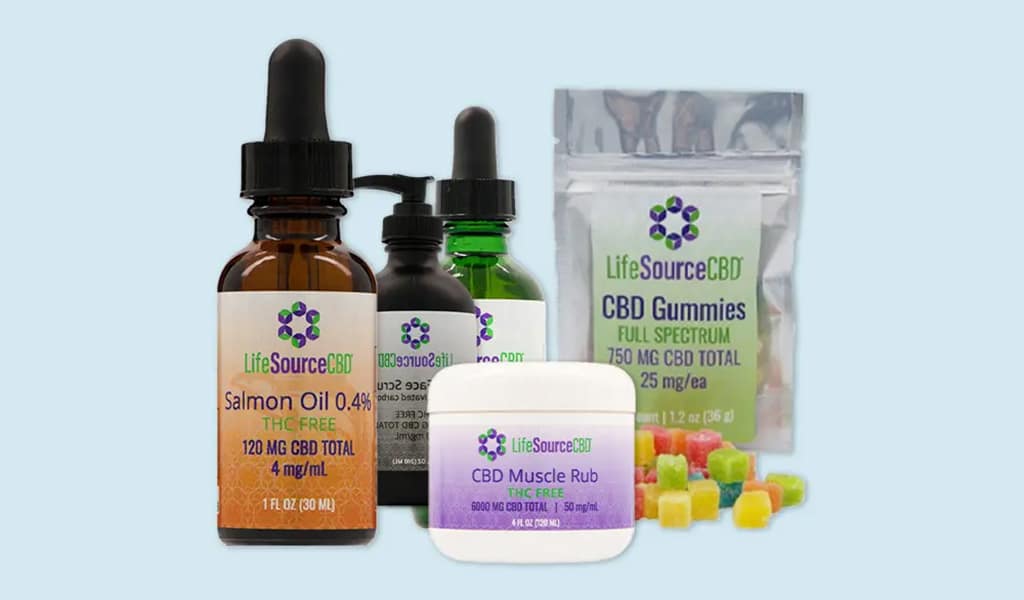 Pain. Pain. Pain. Go Away!
National Institutes of Health retrospective observational studies have suggested that daily usage of rich CBD (highest purity and potency) has beneficial impacts on pain.
Observational studies of athletes continue to confirm such, to the point where in the summer of 2022, the American professional sport, Major League Baseball began both accepting CBD advertisements but also removed penalties for its use, aimed at providing CBD treatment to players. And we've always said, if it's good enough for athletes or the space program, it's probably pretty good to reason it's worthwhile for us to use as well (Tang and Gatorade anyone?).
Anxiety/PTSD
Always one for a good story, let me tell you about my friend Jason's (name changed) uncle, a somewhat, more than usual, curmudgeonly older fellow with a nasty disposition, living with his daughter and her family. Jason was told that a big part of his uncle's trouble was anxiety-related, not uncommon among the elderly. Rather than benzodiazepines, Jason and his cousin got his uncle on a daily CBD gummy regimen. He liked the candy, he liked the taste, he liked the daily treat, but more importantly, Jason and his cousin liked the results; a much nicer, less curmudgeonly uncle, a lot easier to help guide through his senior years. How did they know this was so? Well, a few months later, his uncle became incredibly unbearable again and upon questioning, "are you still taking your daily CBD gummy?", it was discovered that he had run out and not told anyone. Gummies ordered. Problem solved.
Stories like this abound, but again, NIH retrospective observational studies confirm CBD's potential role in PTSD/Anxiety relief. Anything other than pushing one into benzodiazepines and opioids when something much more natural from the hemp plant may suffice and be much less toxic and addictive.
Insomnia
Several of the 'newer' cannabinoids (ones we never heard of before that were always there) apparently help with restlessness/insomnia and CBD along with CBN, lead the way, with research showing that these compounds provide in effect a calming of the nervous system that paves the way for falling/staying asleep more efficiently. And one thing we know is that anything to get a good night's sleep that's safe, effective, non-addictive, and non-intoxicating, sign me up!
Addiction
One of the most beneficial extreme uses of cannabis in general and non-psychoactive CBD, in particular, appears to be in curbing addiction cravings as has been discovered in research, and thus is of use in opioid-abstinence therapy. As someone who has personally dealt with the scourge of opioid addiction/death in my family (more than once), I can say unequivocally, CBD instead of benzes or opioids! If only CBD was legal when my family was made a statistic (more than once) during the opioid crisis; the grief that shouldn't be wished upon one's worst enemies!
Well Being
In so many ways, large and small, with only a few mentioned here, CBD is increasingly turned to as an aid in a host of ailments and conditions that when consumed daily in pure and potent forms, benefit our goal of homeostasis for our physical beings. From pain to opioid addiction to insomnia to general well-being, CBD has a greater and greater role to play and should be considered as a daily supplemental alternative combined with a good diet and exercise for a healthy lifestyle. Look, it worked for Jason's uncle, it works for vets, athletes, seniors, and everyone who seeks it out for its many uses in creating that balance we constantly seek within our bodies.
cGMP-Certified
However, at the end of the day, none of it means anything and no benefits will be derived from low-quality, faulty CBD that can not be dosed in proper amounts with the correct potency and purity to provide the actual relief points mentioned herein and elsewhere. Thus, the job is made simple for you in your search as not much more than 1% of all CBD purveyors are cGMP-certified, making their products in food-grade facilities, and subjecting their formulas to third-party independent verification/testing. And so brands like LifesourceCBD, who worry more about what's IN the packaging, than what IS the packaging, are brands that provide all of the above; cGMP-certified, food-grad facilities and independent third-party testing/verification.
Because at the end of the day, are we really buying CBD from gas stations or even at the highest-end grocery stores? You won't find high-end brands like Lifesource at these places, you must go to their websites to order. The good news, these top purveyors of CBD all ship directly to your home. So go ahead and shop, click, ship, receive, and high-quality, potent, and pure CBD is yours from the comfort of your own home. And, almost all of these top purveyors create CBD products in forms that are easily taken on the go for today's fast-moving lifestyle.
Subscribe to Our Latest Newsletter
To Read Our Exclusive Content, Sign up Now.
$5/Monthly, $50/Yearly