New Zealand vs South Africa: A Historic Rugby World Cup Final Showdown in Paris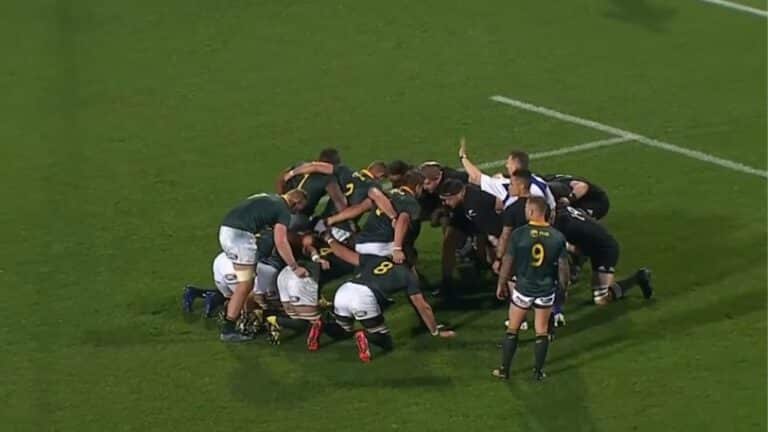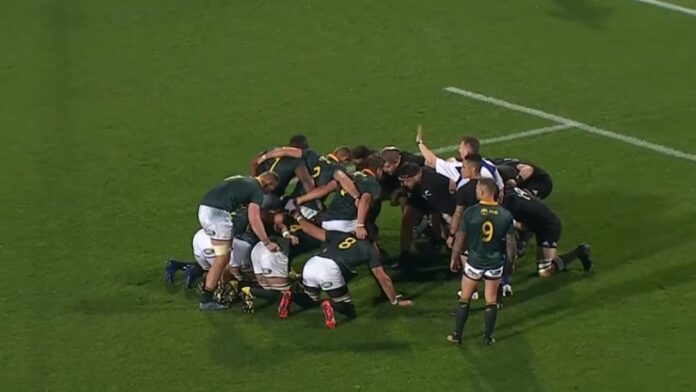 The Rugby World Cup reaches its crescendo this Sunday as fierce rivals New Zealand and South Africa square off in a blockbuster final in Paris.
The titans have won the last four World Cups between them, but only met in the decider once before in 1995.
Heavyweights Battle for World Supremacy
The two rugby powerhouses will collide at Stade de France on Sunday, November 6 at 6am AEDT. Their epic showdown will determine who becomes the first nation to claim four World Cup titles.
Currently tied with three trophies each, the winner cements their status as the most successful Rugby World Cup team in history. But it shapes as an extremely close contest between the world's top two ranked sides.
Contrasting Styles Make for Intriguing Clash
The final presents a compelling clash of contrasting styles and personalities. New Zealand is synonymous with free-flowing, attacking rugby. South Africa prides itself on bruising physicality and watertight defence.
Earlier in the tournament, outspoken coaches Ian Foster and Rassie Erasmus engaged in a public war of words over which approach produces better "spectacle" for fans. But when the whistle blows, only the scoreboard will matter.
Springboks Edge After Recent Dominance
Based on recent results, South Africa holds a slight edge entering the final. The Springboks comprehensively beat New Zealand 35-7 just two months ago for their biggest win over the All Blacks.
South Africa is ranked #1 in the world on the back of their consistency since winning the 2019 World Cup. They also won the 2021 Rugby Championship over New Zealand.
But the All Blacks showed their championship pedigree by navigating some early speedbumps to reach their first final since 2015. Never underestimate New Zealand's big-game experience.
All Blacks Chase Record Fourth World Cup
New Zealand has made a record six World Cup finals and won the last two it contested, in 2011 and 2015. No team has ever claimed three straight Webb Ellis Cups.
The All Blacks remain rugby's most successful side with a proud history of rising to the occasion. Even if their aura has dimmed recently, write them off at your peril.
Springboks Aim to Solidify New Zealand's Decline
But for South Africa, victory would rubber-stamp the Springboks' position as the new dominant force in rugby. It would back up their 2019 triumph over England.
Two straight World Cup wins over New Zealand would symbolize a meaningful power shift from the most celebrated rugby nation. South Africa aims to usher in a new era this weekend.
Gruelling Path May Catch Up With Boks
Still, South Africa's extremely draining path to the final could be their undoing. They were stretched to the limit winning physical battles with hosts France and England.
The Boks courageously clung on in both games, but had to empty the tanks. In contrast, New Zealand cruised past Ireland and Argentina without reaching top gear. The All Blacks should be much fresher come Sunday morning.
Foster and Erasmus Key Protagonists
The final also brings an intriguing subplot – the future of the two head coaches. Both Foster and Erasmus have come under fire from fickle local media over the past three years.
But leading their team to World Cup glory provides the ultimate job security. The losing coach will likely find their position quickly under pressure again.
Northern Hemisphere Nations Knocking on the Door
While the southern hemisphere's "big three" sides have dominated World Cups, this tournament showed northern challengers are closing the gap.
France and Ireland – ranked 2nd and 3rd globally – both fell agonizingly short of the final. England also exceeded expectations, while Wales notched a historic win over Australia.
The European powers appear poised to soon end the southern stronghold on World Cups. But New Zealand and South Africa remain the teams to beat on Sunday as they target a record-breaking fourth crown.
Controversial Draw Made for Messy Knockouts
An embarrassing organizational blunder left this World Cup with a lopsided draw that created messy, upside-down knockout stages.
With three top-5 teams in one group, the quarterfinals ended up being the de facto semifinals. Thankfully, the two best teams still reached the actual final to contest a proper championship match.
World Rugby has admitted its mistake and will implement a revised draw procedure for future tournaments.
In summary, fans are salivating at the prospect of a titanic clash between New Zealand and South Africa with so much on the line. Their contrasting styles and championship pedigrees suggest a classic World Cup decider for the ages is in store when they meet on Sunday morning in Paris.